Every Friday, Atwood Magazine's staff share what they've been listening to that week – a song, an album, an artist – whatever's been having an impact on them, in the moment. Here's this week's weekly roundup!
— — — —
— —
:: No Burden – Lucy Dacus ::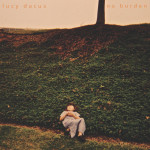 I'm super late to the party on this album, as Lucy Dacus just released her sophomore effort (from what I've heard that is also a very good album). Dacus' sophomore album seems like a late arrival from last year's class of amazing albums by women in rock and folk, but her first album No Burden has really been sitting with me this week (and month and probably rest of the year). She gently teeters the line between rock and folk, often within the same song (see: "Map on a Wall"). Her lyrics on songs like "Direct Address" make the object of the song sound like a romance out of time, but she can also evoke original images like in "Strange Torpedo." Still, I'm most awestruck by the opening track, "I Don't Wanna Be Funny Anymore," a sweet and sad but chugging rocker. It's so good; I'll bet that it's going to end up as the intro or outro number for some comedian's Netflix special within a year. It's that great.
---
:: "Paradise"  George Ezra ::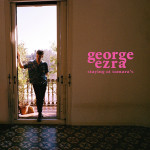 George Ezra's leading single "Paradise," from his new album, Staying at Tamara's has been on my mind this week. This single sees Ezra debunking any and all fears of being labelled a one hit wonder. In comparison to the notable tracks of Wanted On Voyage, 'Paradise' can be regarded as more pop-influenced. That's not to say there isn't the same unique quality in this or any other new tracks that made Ezra stand out in 2014. The iconic blues guitar that became synonymous with Ezra following his release of 'Budapest' has been exchanged for infectious choruses and gospel breakdowns, making 'Paradise' a radio dream. Ezra's versatility shines through throughout the entire album, stringing together an eclectic collection of genres under the one umbrella that is Ezra's unique style.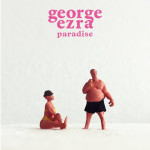 I was so happy to see George Ezra make a comeback. He's surpassed every expectation I've had and I've had so much fun adding him back into all of my playlists. The first song of his I heard off the new album was "Paradise" and I've been hooked on it all week. The song is very catchy, upbeat and happy-go-lucky: Basically, the perfect rom-com song. While there isn't anything overly unique about his music, you can't help but feel happy and in love when you listen to it.
---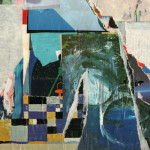 Strange times call for great music, and who better than our favorite garage rock band to capture the exasperation, anxiety, and tension of 2018? It's been well over a year since The Rare Occasions packed up their gear and headed out West, but "Mercy Mercy" makes it clear that these New Englanders are doing far more than soaking up some sun in their new hometown of Los Angeles. The sophomore single off The Rare Occasions' upcoming full-length debut album Into the Shallows (out 5/25/2018) packs a heavy and hearty punch to the gut in its appeal to grace and humanity. "There's a break in your defenses," sings Brian McLaughlin in his opening verse, "as the morning grays envelop higher senses." He expresses the doldrums passionately and plaintively, speaking not to any one catalyst, but rather to a greater, collective melancholy: The overwhelming sense of dread and impending doom.
The Rare Occasions have long been one of my favorite bands; we played together in college, and I've been friendly with the four guys for years. I may be biased, but "Mercy Mercy" and previous single "Backwards" find the band establishing themselves at a new peak. The songs showcase The Rare Occasions' unique, progressive garage rock aura through dynamic riffs, emotional pleas and a infectiously catchy melodies that refuse to get out of your head. With its heavy Arctic Monkeys-like bass line driving the song forever forward, "Mercy Mercy" and its breakdown's 7/4 time signature are nothing short of breathtaking – or perhaps, mind-boggling. These guys have a knack for making music that is as interesting to play as it is to listen to, and their latest music doesn't disappoint. That said, you don't need to think too hard to appreciate the feverish feelings at play in this song: "Please have mercy, mercy, I'll make appeal. These endless days have lost their appeal," echoes McLaughlin's strained chorus.
It's the petition we all need to shout at some point, if we're ever going to get anything done: A fight for relief from our daily despair as corruption continues unabated in our country's highest seats of power. I, for one, will be listening to The Rare Occasions on repeat; it's good to have an anthem like "Mercy Mercy" that stands for something so important.
---
:: "High Horse" – Kacey Musgraves ::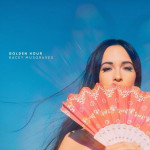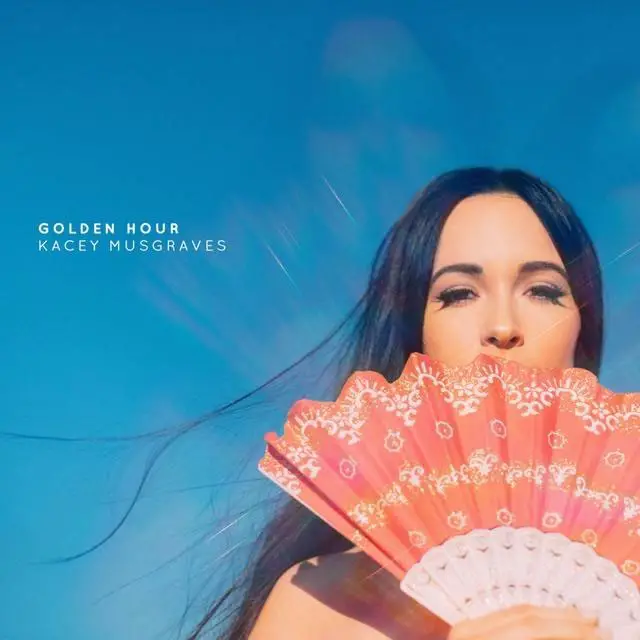 I'm not big into country, but I am big into girl power and badass women! Kacey Musgraves is an artist I've listened to sparsely in the past because her music just doesn't fit my normal go-to's. On a whim, I discovered "High Horse" on Spotify's New Music Friday playlist. It spoke to me immediately with its undeniably catchy hook and bop-worthy verses. It's a great piece of music for singing in the car, which is how I've celebrated it most this week.
I was excited to find something uplifting and utterly relatable. The track is about a "friend" who is annoyingly cocky, and the track details how everyone wishes they would just shut up and disappear. It's an ode to the persistent loudmouth in the bar with comical lyrics and a catchy tune. It got me excited for Golden Hour, Musgraves' third album out today!
---
:: "Time" – Colouring ::
Well. I love colouring. It's been almost one year since I saw them live in New York for the first time, where they played "Time," and if I thought I liked the band before seeing them live, after watching their performance and interviewing them I loved them around 20 times more. Also, their aesthetic is the most gorgeous thing I've ever seen. There are many great things about the band (many, I could list their qualities forever) but the one thing I think they do better than anyone is float through every sort of genre and make every single song their own regardless of whether there's a beautiful string arrangement on it, or it's only Jack and a piano, or it's a song that was made for the club. "Time" is an example of colouring tackling pure pop, and making it perfect. I've listened to this song countless times ever since it was released last Friday (I can listen to it for around 45 minutes straight without getting bored, I've yet to try listening to it for more than that), and I think that it's the perfect first song off their debut album. It's just so pristine, special, colourful, and makes you want to dance and sing along – it is impossible to listen to this song and not be curious and extremely excited to know what the album is going to sound like. And what's even more exciting about this is that colouring are going on their first US headline tour in the summer and we'll all get to experience their magic live!! (Trust me, their live show is one you do not want to miss). I'm just so excited about colouring and what they're about to do, they're onto something really special and witnessing it from the start feels like a privilege. Now go listen to "Time" and dance your heart out. Then listen to their other songs and cry, then dance again, then be amazed that they exist. You're welcome.
---
:: "Take Me with You" – The Glitch Mob ::
Alex Killian, Foster City, California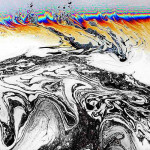 The Glitch Mob dropped their second single off their upcoming album See Without Eyes earlier this month and it's killer. The track, titled "Take Me with You," features chopped vocals backed by Arama. The song is a journey like many of The Glitch Mob's previous cuts, featuring the ebbs and flows they're known for and that signature industrial vibe. What I love about The Glitch Mob is their ability to weave intricate emotions into a genre many may find cold or emotionless. They create so much depth in their tracks and "Take Me with You" is no exception. Constructed upon a baseline of bright arpeggiated synth that's soon joined by drums, they overlay their iconic heavy beats and harder, more industrial synth lines. The song is indeed a voyage, never rushed but with plenty of twists, turns, reprieves and drops to keep you entertained and dancing. The trio continues to pioneer and carve a unique place within electronic dance music that's truly their own.
---
:: "In My Blood" – Shawn Mendes ::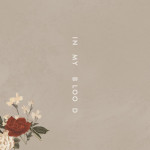 Shawn Mendes's new single sets the stage for new-era Mendes; grown, deep, real and raw (with soul and edge on the side). "In My Blood" dives deep into what it's like to suffer from crippling anxiety. Mendes shared on his Instagram that this is the most personal song he's written and released, which gives his fans, most of who are young and impressionable, an anthem to know that having anxiety is not something to be ashamed of, and it's not something to sweep under the rug either. A song doing what music is supposed to do, make you feel less alone. This is all before mentioning the musicality of the tune. Soft guitar pallets matched with rhythmic and unique vocals create an ear-pleasing, powerful pop-bop that you'll have on repeat. If "In My Blood" and "Lost In Japan" are any signs of what's to come of his new album, we're likely to have somewhat of a young John Mayer / Justin Timberlake combination on our hands, which would be nothing short of wonderful. Stay tuned for his full album.
— — — —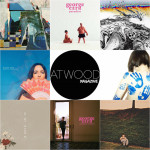 ---
:: This Week's Features ::