In Frances Luke Accord's beautifully tender "Afterlife" (a collaboration with Podsongs, for actress and comedian Janet Varney), we're reminded that time is no match for our dearest memories and deepest emotions.
Stream: "Afterlife" – Frances Luke Accord, Podsongs
---
Life is temporary, but love can be eternal – and in Frances Luke Accord's beautifully tender new song, we're reminded that time is no match for our dearest memories and deepest emotions. A heartfelt outpouring of love everlasting, the folk group's new song and music video "Afterlife" (in collaboration with the Podsongs podcast) is a stirring ode to those we love the most. It's a song of celebration, of connection, and of recognizing that though we may be parted, "some bonds don't break."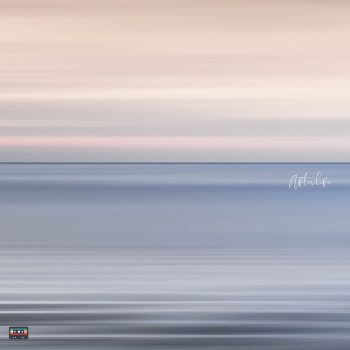 Long as you're by my side
I will make you dinner in the afterlife
Live in our afterworld
Stringing jewelry of gold and pearl
Some bonds don't break
Atwood Magazine is proud to be premiering the Denise Galdo (Guns for Bunnies)-directed music video for "Afterlife," Frances Luke Accord's latest single in a "cross-continent collaboration" with Jack Stafford's Podsongs podcast – a podcast "where musicians interview inspirational people, in service to others, as inspiration for a brand new song." Originally released in mid-November, "Afterlife" was written after the Chicago pair of Nicholas Gunty and Brian Powers spoke with actress and comedian Janet Varney about her relationship with her mother.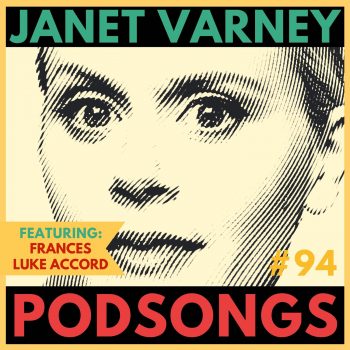 Following the folk band's March '21 EP Sunnyside, "Afterlife" finds Frances Luke Accord in a state of reflection and gentle reverie. Inspired by their intimate and poignant conversation with Varney, they put a hopeful spin on death not as an end, but as a temporary separation. "Some bonds don't break," Brian Powers sings sweetly, as lilting acoustic guitars rustle in the background.
As Podsongs' founder and host Jack Stafford explains, this song truly is a collaborative effort. "The core of the track is Gunty's earworm-of-a-guitar-riff, and his and Powers' one-voice harmonies, which is at the core of their distinctive Frances Luke Accord sound," Stafford tells Atwood Magazine. "But they are aided by some excellent production values from the Podsongs team, with the track's producer Maurizio Sarnicola (Goldmine Records) fashioning a beautifully warm atmosphere by layering a soft bed of sounds underneath the duo. He also played the delicately lilting organ piece that colors the second part, while drummer Massimino Voza adds the heartbeat of the song with some solid brushwork."
As for the songwriting and inspiration, that all came from the initial podcast with Janet Varney, known for (among other things) her role as Becca Barbara in You're the Worst, voicing Korra in the Nickelodeon animated television series The Legend of Korra, and her own podcast, The JV Club.
"It's not every day you get to write a song for Avatar Korra," Nicholas Gunty says of their interview on Podsongs, "and while there's no doubt in our mind that she truly is a superhero, the most transcendent part of our conversation with Janet was discovering just how human she is, too."
"Afterlife" goes on to explore the parent-child relationships, looking at life through a broad strokes lens that, despite the sweeping literary effects, still manages to feel personal and affecting:
I come to nourish you with my hands
Make you sculpture in the sand
Hands that work, hands that tire
We form the shape but the shape expires
You know I worked for all these years
Trying my hardest at my life's career
We been witness to joy and pain
But the world we left was the world we gained
We're so different, you and I
In a way we never saw eye to eye
Despite the loss that set me free
In a way you're maybe still guiding me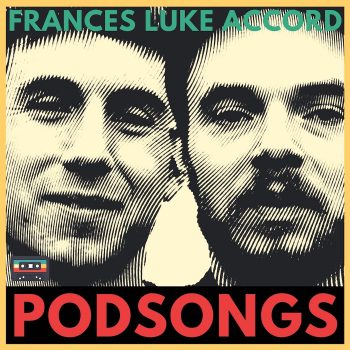 "Some bonds don't break, we all reshape," we're told through lush, captivating harmonies and warm, soft whistles. Those who have lost a parent can easily relate to these lyrics of continuity in the face of loss: The sense that, despite them not being there, we still feel our parent's presence throughout our lives – from hearing their words of advice and admonishment, to smelling their scent faintly in the air. You don't forget those who mean the most. They stick around, even in death.
Frances Luke Accord have again started a new year off strong with "Afterlife." After living in a pandemic for nearly two years now, theirs is the kind of empathic, compassionate music we could use more of right now. Watch the band's new music video exclusively on Atwood Magazine, and be sure to check out the Podsongs podcast interview that inspired the song!
Long as you're by my side
Will you make me laugh in the afterlife
Long as our long dark night
You can lead me on 'til the morning light
— —
Stream: "Afterlife" – Frances Luke Accord, Podsongs
— — — —
? © 2022
:: Stream Frances Luke Accord ::
---