From The 1975, Mitski and Snail Mail to Mt. Joy, Father John Misty, Kacey Musgraves and beyond, Atwood Magazine is proud to present our 2018 Albums of the Year!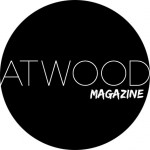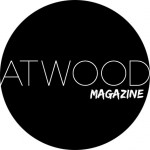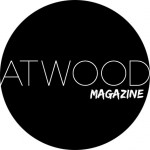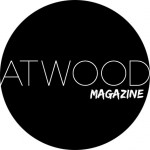 From all of us here at Atwood Magazine, we wish you a happy and healthy new year!
2018 has been, in a word, wild. If it felt busy, that's because it was jam-packed with more action than most of us could handle. From transcendent movie soundtracks to breakthrough debuts, surprise collaborations and highly-anticipated drops, this year has been a continuous whirlwind of excitement and energy. There was as much going on in the Top 40, as there was in underground and alternative circles.
We heard from Taylor Swift and Ariana Grande; from Janelle Monáe, Mitski, The 1975, and Father John Misty; from Leon Bridges, Jaden Smith, Lany, and so on. 2018 saw the debuts from artists like Black Honey, NoMBe, Mt. Joy, Cardi B and Snail Mail – all of whom have claimed their own special place in our hearts.
For so many of these artists, music is more than a mere means of self-expression; it is a vessel full of awesome potential. In 2017, it felt important to acknowledge and elevate those who use their art as a voice for the disenfranchised; the oppressed; the underrepresented; and the underprivileged. This year, we continue to celebrate those who speak for more than just themselves, while at the same time indulging in the familiar, timeless themes of love, loss, hope, change, and the never-ending pursuit of happiness.
As 2018 comes to a close and 2019 begins, our staff took a step back to honor the songs, artists, and albums that had the greatest impact on our lives. Without further ado, Atwood Magazine is proud to present our curated list of 2018's Albums of the Year, in no particular order. These are our favorites – the records that influenced us the most. Join us in celebrating 2018's contributions to the music world!
Mitch Mosk, Editor-in-Chief, Atwood Magazine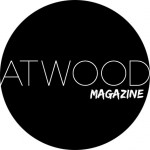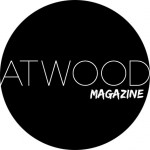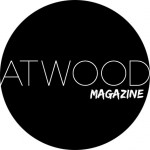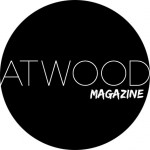 The most anticipated album of 2018 (in Atwood land) definitely didn't disappoint: A Brief Inquiry into Online Relationships is the kind of massive record that can either take weeks, or just an hour, to unpack – and both understandings are equally valid, if not necessary. This is The 1975 at their most extreme and their most sensitive, with an intimate focus on our collective and individual existence in the present. It's an enchanting collection of love songs, protest songs, celebrations and confessions that implores us to embrace the fullness of life's experience.
Personally, I listen to and appreciate ABIIOR for its sociocultural critique: To me, the album's impassioned second single "Love It If We Made It" showed The 1975 pivoting outward with lyrical maturity, rejuvinated energy, fresh perspectives and provocative insights. It was the sort of massive pop with purpose anthem we didn't even know we'd been waiting for. Soon after, the band unleashed "TOOTIMETOOTIMETOOTIME," the sassy, feelgood, and utterly infectious pop jam. The song is an utter pain for editors trying to make everything look good and fit neatly on their website (myself included), but it too offers clever food for thought – if you can make it past Matty Healy's playful charm and unapologetic radiance. And then there's "It's Not Living (If It's Not With You)," one of my picks for 2018's Songs of the Year… an absolutely stunning love song and complete submission of oneself to a higher power (for Healy, that subject was heroin – but that doesn't have to be what the song is "about" for everyone.)
These songs and more served as our introduction to A Brief Inquiry into Online Relationships, long before the album's late November release. In-between the bangers, the protests, and the pop jams are experimental electronic instrumentals; acoustic ballads; existential outpourings of the soul; a Siri-narrated spoken word poem about internet addiction and social media, etc.; vibing jazz tracks; and so much more. I've found myself awkwardly crying out the lyrics, "I always wanna die, sometimes" to the closing song (of the same name) in a few too many public situations at this point.
The fact of the matter is that A Brief Inquiry into Online Relationships is a critical achievement for The 1975 that unequivocally captures life in 2018 for folks like them, folks in their mid-twenties like myself, and for many more people in our very, very, very, very, very connected world. Just as we hail Radiohead's third album OK Computer as their magnum opus, ABIIOR is The 1975's masterpiece – a delicate, scattered, and altogether brilliant Information Age soundtrack that expresses through music how life looks and feels right now, while simultaneously offering a fleeting glimpse of how life perhaps should be. The overall takeaway? We can do better. – Mitch Mosk
Highly regarded music journals and Mitski fans alike seem to all be on the same page — Be the Cowboy is one of the best, if not THE best, albums of 2018. A sensory experience — Be the Cowboy is a goosebump-inducing record in which Mitski stated she "experimented in narrative and fiction." While Mitski may not be confessing her own personal experiences in an autobiographical sense, Be the Cowboy is full of confessions that bleed authenticity — revelations, emotions, and complexities of different characters that Mitski performs and embodies through music, lyric, and, during a live performance (including her music videos like "Nobody"), subtle choreography. Be the Cowboy complicates the idea that reality and fantasy are in opposition with each other embracing the malleability and fragility of our ever-changing identities.
"Two Slow Dancers" is the emotional denouement of the album — the final song, and yet the softest moment. With a less explicit narrative and an ethereal, droning sonic ambiance the album resolves; the mask, the disguise, unknots leaving not a character, and not an autobiographical account of Mitski — but a vision of Mitski as artist resolving to continue to dance the same dance, even if it no longer feels the same.
It's funny how you always remember
And we've both done it all a hundred times before
It's funny how I still forgot
It would be a hundred times easier
If we were young again
But as it is, and it is
We're just two slow dancers, last ones out
Our lives are "funny" because we repeat moves, practice being ourselves over and over, and while sometimes our behaviors can lead us to nostalgic rememberings or feelings, those same behaviors can also lead us down a completely different path— somewhere where we are still ourselves, just an altered version. Mitski is adopting roles to reach a more genuine musical expression as she understands the arrogance in believing any human, or artist for that matter, could maintain one narrative, one identity or one self for a whole lifetime. You don't Be[come] the Cowboy with the expectation that you will ever achieve the idealized fantasy, you Be[come] the Cowboy to find reality within an illusion— the Cowboy does not exist, but the hero does, and it can be you. Mitski's experimentation with role-playing and fiction in Be the Cowboy is not an attempt to distance herself from her music or her fans, but rather a way explore the self without limiting or defining herself, or her sound, in the process. – Coco Rich
They came seemingly out of thin air, but quickly took over our ears and our hearts: Mt. Joy, an indie rock band radiating raw vulnerability, heartland grit, and sheer humanity. March 2018's self-titled debut album Mt. Joy boasts a kind of down-to-earth rockness that only comes a few times in a generation; between frontman Matt Quinn's passionately pained intonations and Sam Cooper's dynamic, tasteful guitar work, the band is easy to fall for and increasingly difficult to ignore. I'll admit to truly getting into them only after our interview, in which Quinn basically gave me his and the band's full biography — how their success is as much a surprise to them, as it is to anyone else. Catch them in concert, however, and Mt. Joy's rapid ascent starts to make perfect sense. I saw the band bring Brooklyn to its knees at Rough Trade; damn, can they rock.
For me, the right way to experience Mt. Joy is from the very beginning – starting with "I'm Your Wreck," whose musical transition half-way through signals that this is no run-of-the-mill band. "Dirty Love" and "Silver Lining" maintain grooving energies as Mt. Joy bend and break us, their raw sheen glowing like two loving eyes in the moonlight. The band invite us to sing our hearts out in the catchy and charming "Sheep," and then they croon to high heaven in the dazzling "Julia." Later on, songs like "Astrovan" and one of my personal favorites, "Jenny Jenkins," further display lyrical genius and inspiring melodic imagination.
Underneath all this magic is a deep sense of self-reflection, humility, and searching: Mt. Joy is a band for the wanderers; for those of us who are still figuring out this messy, convoluted thing called life (isn't that everyone?). Their album is, in turn, a soundtrack for such travels – be they physical, emotional, or something else entirely. Mt. Joy captures that special something, and whether you've never heard the record before or you know the tracklisting by heart, I promise it's an absolutely thrilling and quite possibly unforgettable experience. – Mitch Mosk
If today you asked me what's the most exciting act in pop music, I'd answer Let's Eat Grandma in a heartbeat. Their sophomore album, I'm All Ears, saw the pop sensibilities already present on their debut I, Gemini, blossom until a beautiful and colourful experimentation of all the corners of the pop landscape. First single "Hot Pink" is metallic and bass-heavy and explores female identity and how the world tends to discredit women – especially young women. It was a powerful statement that already had everyone turn their attention to the UK duo. "It's Not Just Me" is a sunny pop song about opening up to someone who you realise you need in your life, it could easily be played at the next club you go to. Instrumental tracks like "Whitewater," "The Cat's Pyjamas," and "Missed Call (1)" reveal the quirkier sides of the record, ranging from an extremely dramatic album intro to a song written as an ode to the cat that was around the studio when the album was being written (featuring the cat's own purrs). The sentimental pop (almost) ballads come in the form of "I Will Be Waiting" and the devastatingly beautiful "Ava". Album closer "Donnie Darko" is the perfect subject in the study of how Let's Eat Grandma dominate the pop sphere and take full control of a song, taking their listeners' hands and guiding them on a mesmerising sonic journey. I'm All Ears is an indulgent, confident, and stunning album made by two British teenagers who, with the record, have proven that talent and skill have no age, and cemented their name in 21st century pop music as masters of the craft. – Nicole Almeida
As grandiose a title as "Best Albums of 2018" is, it really boils down to, for me, what albums I considered my personal favorites and why as opposed to a lofty list of justifying why best-sellers are best-sellers, or a holier-than-thou list of albums you should have listened to. So, simply put, my favorite album this year was Black Honey's Black Honey. Though it wasn't an album that drastically altered the musical landscape or pushed the boundaries of what music can do to their absolute limits, nor one that necessarily called me to action to some sort of higher moral purpose, it is the one album I listened to from this year that offers me an escape hatch from the drudgery of the everyday and welcomed me into another world. This long-anticipated world that Black Honey created is one where I could, as a listener, join in their disco revenge fantasies, dream about being a lovelorn midcentury teenager, and, most importantly, let my imagination run wild. Good music can do many things, one of which is to inspire your own creativity. And that's just what Black Honey's album has done for me. So, Black Honey, thanks for creating an odd little sonic world where I, too, can let my mind wander and come back to the real world a more creative person and feel confident in being a perfect little weirdo. – Lindsay Call
2018 was a truly incredible year in music, and it was difficult to narrow down the "best" album for this year. Headlights for Eyes, however, released by Tampa-based electro-pop group DBMK back in June, offers some of the juiciest pop gems in recent memory. Headlights for Eyes, the band's third full-length release, takes DBMK to a higher level of narrative storytelling, of production value, and just overall ingenuity in music. DBMK have curated a beautifully honest record, coupling cognizant lyricism with lush instrumentation and a complementary visual aesthetic. The album showcases tangible growth within itself as it progresses, telling tales of life, love, loss, and how to be a human being. It operates through pure redolence, explicating relationships not only with others, but with oneself as well. Each song elucidates the album's themes in unique ways, beautifully and seamlessly supplementing one another with stunning différance. Headlights for Eyes feels like an ostensibly perfect narrative for all that life throws at us, providing stories of self-actualization while attempting to navigate through the things in life which one might not yet understand. – Maggie McHale
I've always had a penchant for musical wunderkinds – the teens with so much talent they leave the entire world awestruck, desperately hanging on to each lyric and clamoring for more. 19-year-old Lindsey Jordan claimed 2018 as her own with her debut record Lush. Jordan – a.k.a. Snail Mail – transcends the stereotype of the moody, disillusioned teen clutching a Fender and a DIY dream. Lush is exactly that, filled to the brim with sincerity and confessional clarity, brushed with all the confused self-awareness that comes with being a late teen in search of themselves.
Soaring moments like "Heat Wave" and "Full Control" contrast the somber sincerity of "Deep Sea" and "Speaking Terms." Snail Mail is ushering in the next generation of indie rock, bringing a 90's grunge energy its members are too young to even remember. With songwriting that extends beyond the mere trials and tribulations of young heartbreak, Lindsey Jordan proves that the most underestimated tool in the creative world is the young woman's mind. There's an eclecticism and electricity heard in each song that grounds Lush through its intense emotional transparency. It's powerful and precise, messy and pristine – everything this year made you feel, condensed into 10 songs. – Meredith Nardino
Throughout most of his career, opprobrium has followed Josh Tillman, known professionally as Father John Misty, like a shadow. He is a "tells it how it is" kind of guy, though his bluntness has split his listeners into two entrenched factions: a camp of admirers who suckle on his candor and a legion of harsh critics that find the brutal honesty nothing but pretentious ramblings. His last album Pure Comedy – an album brimming with social satire and absurdist humor––drew this line in the sand deeper, exhibited by the onslaught of critical reviews and think pieces that flooded the internet following its release. I won't lie: Pure Comedy did drag a bit. Some moments, like the long-winded "Leaving LA," felt like a trudge up a steep mountain, but sometimes good music and its message needs 13 minutes to be fully flushed out. But on God's Favorite Customer, he moves almost entirely away from the social commentary that made Pure Comedy such a divisive (and great) album, diving deeper into his own despondency for lyrical inspiration. Although there is a noticeable change in the target of his satire (it is now mostly about him), his songs still contain all the trademark FJM qualities we have come to love him for: the gorgeous, operatic instrumentation, the surrealist lyrics, and that bittersweet, dark introspection. God's Favorite Customer was one of the most sonically beautiful albums of 2018, but it was a clear departure from the path he took on Pure Comedy, one that I think deserves more credit than it received. Personally, I rather Tillman rant away at a festival about the evils of the entertainment industry than be holed up in the hotel writing songs about his own depression. – Nick Baron
It was nearly a decade before Alexandra Stréliski had released new music, but Inscape proved that the wait was well worth it. Stréliski is a powerhouse, and her debut – Pianoscope – proved she was a pianist like no other. She did in a single stroke of a key what whole bands needed an entire track duration to accomplish. The emotional gravitas behind her music is unmatched, and Inscape drove the point home.
The album is an exploration of self, the world at large, and in the stars above. It's filled with whimsy and melancholy, both of which find appropriate homes in each track without diluting one another. One would be hard-pressed to just listen to one track from the album. It's addictive, making listeners want to jump into the journey from the very first track, skipping no beats in the process. Each track is filled with an unimaginable sincerity and beauty, making this album a standout for 2018. – Adrian Vargas
El Mal Querer heralds the arrival of one of the most exciting voices in pop music in a long time. Combining elements of flamenco and electronic music, Rosalía's sophomore album is a marked departure from her debut LP Los Ángeles which consisted of more straightforward and traditional flamenco songs. On El Mal Querer, Rosalía teamed up with El Guincho, who co-produced the album, resulting in more experimental and contemporary instrumentals. The production remains gripping throughout El Mal Querer, employing interesting sound effects like engines revving, cars braking, and swords clashing, at times mirroring her lyrics. On the track "BAGDAD," Rosalía even incorporates a sample of Justin Timberlake's "Cry Me A River," putting her own spin on the classic breakup song. Perhaps the most distinctive feature on the album are the handclaps in lieu of drum beats that form the backbone of her music. Both organic and electronic production coexist peacefully on El Mal Querer, but the music never overshadows Rosalía's powerhouse vocals.
With my rudimentary Spanish, I can barely understand Rosalía's lyrics, but that didn't hinder my enjoyment of listening to the album repeatedly. Rosalía sings with so much passion, it doesn't matter if you can't understand Spanish, you still feel the fire and the emotion in every line on every track off the album. True to the flamenco tradition, Rosalía pours her heart out on every song, singing like her heart was broken just yesterday and the world is ending before her very eyes. Her flair for drama turns every track into something approximating a movie scene, helped by the fact that each track is bookended with a number and the name of a chapter like an episode on a TV show. In blending a variety of styles and influences, Rosalía has created one of the most propulsive and forward-thinking albums this year, injecting fresh blood into the genre of flamenco and garnering legions of new fans beyond her native Spain along the way. – Carmen Chan
Kacey Musgraves' Golden Hour is an album that perfectly encapsulates happiness. From the moment she begins the LSD-inspired track "Slow Burn" Musgraves paints a rosy, sunlight filled picture of a kaleidoscopic romance. She plays around with psychedelic influences, some disco, and pop, to make for a simple yet ambitious album. Golden Hour strays far enough from its country roots to appeal to mainstream listeners but remains grounded in her poignant lyricism to appease her early fans. Standouts such as "Oh What a World" are buoyed by vivid storytelling and stunning instrumentals to make for some of the most delectable melodies Musgraves has crafted in her career. – Natalie Harmsen
Neko Case has long been one of the reigning queens of the indie world, and 2018 marked her triumphant return with Hell-On. The follow-up to 2013's insular and fairly depressing, The Worse Things Get, The Harder I Fight, The Harder I Fight, The More I Love You, presents a tightening of style, a return of energy, and an almost crash-course on her music to date. Hell-On begins with a haunting music box melody, and one of the strongest opening lines I've ever heard: "God is not a contract, or a guy. God is an unspecified tide." The writing pulls from all her previous albums, from the dark bluegrass of Blacklisted to the wistful acoustic guitar of Middle Cyclone, as well as stories about the underbelly of human nature like on Fox Confessor Brings the Flood. Hell-On is an amalgamation of all these things, and it's a showcase of some of the finest songwriting currently happening in any genre, period. Case's gale of a voice and the strength of her band shine fully on this album, and further cements her place in the pantheon of truly great indie rock musicians. – Mariel Fechik
Superorganism appeared out of the internet, the eight members originating from different parts of the world (England, Australia, New Zealand, South Korea, and Japan) and varying in ages. Their sound, as encapsulated in the self-titled debut album, is high-energy playfulness and bizarre in a celebratory way. I love imagining how it was put together. Having relocated to London, sharing a house and brainstorming and experimenting between the different rooms (teenage vocalist and songwriter Orono Noguchi sleeping in the living room), it has this real DIY, communal feel to it.
Superorganism the album is both a careful and messy production. It's a jumble of sound effects including child-like giggling, birds, car crashes, and instruments that are difficult to define. The movement of water in "The Prawn Song" is achieved by blowing bubbles through a straw and a hand splashing in a bucket; the crunching in "Something For Your M.I.N.D the result of biting into a Jazz apple. These are intermingled with catchy pop and explosive synths and lyrics that are both random and reflective of today's 'millennial' culture. It's all rounded off with Orono's vocals being nonchalant, almost bored-sounding, in delivery as though expressing thoughts while the sound effects and instrumentation are the uncontrollable and chaotic things going on inside the head. Altogether though Superorganism and their debut album feel very now, representing 2018 pretty well. – Francesca Rose
The "sad song experts from up north" returned a little over a year after releasing their debut album with a powerful record that finds them a little happier, and evolving on all fronts at once. Expansive, intimate, and moving, Aquilo's ii is a cinematic journey through our highs, our lows, and that hazy in-between. Songs of joy, sorrow, hope, and hopelessness flow together as the British duo create a world that is entirely their own design: Lyrically, musically, and production-wise, Aquilo assumed full control in their sophomore effort. The result is a heartfelt record full of love, beauty, and sincerity.
While ii certainly harkens in many ways back to 2017's Silhouettes, its songs feel more mature and nuanced. Aquilo embrace the color and character of each moment, dwelling for instance in the ethereal sonics of album opener "I Could Fight on a Wall," while later on leaning into the pained piano balladry of "Six Feet Over Ground." My personal favorites, "The Road Less Wandered" and "Silent Movies," find Aquilo at the peak of their musicality: These incredible works of art lead listeners through enchanting stories with the perfect blend of emotion and instrumentation. Aquilo's tale is far from over, but this past year they delivered a breathtakingly beautiful sophomore album that deserves its share of recognition and praise. – Mitch Mosk
Few artists could rise from a niche scene to make a critically adored album that is also adored by their earliest fans, but The Wonder Years have proven that they're not the run-of-the-mill pop-punk/emo/alternative rock band they're often associated with. Sister Cities is an album that's about unity, loss, and peace-of-mind. Frontman Dan Campbell explores the human condition in a way that's delicate yet brutally honest. Kicking off with the driving "Raining in Kyoto," Sister Cities bounces around the world, and Campbell sees the people he loves and himself reflected in an old man offering sympathy, a homeless couple trying to fall asleep, a lone building, and the ocean. His visceral imagery stands as what sets The Wonder Years above their contemporaries. Look to the bridge of "We Look Like Lightning" where he screams, "The bags under my eyes have got space when you bottom out/To pack your bags and make a break for the door/One day the things you love are gonna put you in the ground/But I'm planning on running 'til I can't run anymore;" Campbell brings poetry of artists the band worked with during this album process like Hanif Abdurraqib to the storytelling of Bruce Springsteen to show that globally we're not all that different.
Sister Cities sees the band finding new ways to incorporate their influences, as they incorporate metal, math rock, post-rock, and electronic music in ways unimaginable when the band was a scrappy Warped Tour act. They don't reinvent the wheel in the grand scheme of things, but they've proven that they're so much bigger than what we've come to expect of them. – Jimmy Crowley
For lack of a less cliche analogy, Sabrina Claudio truly blossoms into a star on her 8-track album, titled No Rain, No Flowers. Where R&B used to fight in the same arena as hip-hop and rap for attention, it is artists like Claudio who have transformed a big arm of the genre into the more smooth and tranquil genre that many identify it with today. She created this album in under two months with the help of producer Sad Money. According to Claudio, it is the first time she had written a complete body of work based solely on personal experiences. The title suggests growth from hardship, and the release comes following some backlash she faced from the resurfacing of inappropriate behavior from her past.
On "Cycle," Claudio notes the reality of life's natural progression as her suave voice drips like honey over lessons learned. "Creation" shows maturity in a more vindictive, but more satisfying way. The first half of the song is directed towards a former lover, as she takes credit for polishing off his rougher edges before handing him over to a new girl. She then points her drifting falsettos directly at the new girl in the second verse and slyly recounts her past sexual experiences in a biting way that implies the term "leftovers." It is almost petty, but the lyricism is so delicately crafted to emphasize that she has moved on with nothing more to say than, "You're welcome." Finally, the very personal, "Messages From Her," is a reflective track in which Claudio longs to go back and let her younger self know about the meaning of true happiness. The album is an intimate look at Claudio's personal development and shines a light on the perspectives she has gained this year, and for that reason, it deserves Best Album of 2018. – Ethan Germann
"10 POINTS TO GRYFFINDOR, 10 POINTS TO GRYFFINDOR, 10 POINTS TO GRYFFINDOR, UH-HUH," hollers Joe Talbot dropping hammers with a blue collar thud on the bankers who get sick at the sight of blood. Empathy is on short-supply for everything at the buffet—all he can hate—but even his references to geekdom, bags of Charlie Sheen and topshop posers don't take away from the fact that his Joe Strummerisms are just a gate. Stringing the Jedi counsels across the struggles for the borders or juxtaposing the leather on the concrete with the ugly face of class warfare is just a pejorative portcullis, rusty and ready to break under the anger of workers long since abandoned but not forgotten all across the merry-old-England-no-longer—not to mention those politically stranded in the Scottish highlands, Irish moors and the Welsh marches. IDLES, with no proficiency in foresight, predicted a winter discontent on England's high street and Europe's centre-ville. But that's not what makes this record special.
It's how they had enough perception to tell us that joy is an act of resistance. And Joe Talbot, Mark Bozwen, Lee Kiernan, Adam Devonshire and Jon Beavis are committed to making the F-U-N in fun as fucking uncouth industrial as possible, whether interpolating Nancy Sinatra, Katy Perry, and Pavement or covering Solomon Burke. Caustic and without safety rails, this is music for constructive anarchy—not for the agent provacateurs or the simple skullduggers— but for the tragic commons who have had it up to 2100 sea-levels if the systems-that-be don't get their collective shit together. Toxic masculinity, beauty standards, racist rhetoric, class warfare and a hard Brexit, it's all fair-game for the ridicule, for the metal-eating question: "do we really need all this shit?" So for the last time, we should heed Talbot's words: The IDLES of Joy as an Act of Resistance is "not a fucking punk band"—they're a working-class flashpoint of joyful colère, of mirthful protest and of the struggle populaire—they are a goddamn gallon of brisk, morning air plunging gung-ho into the moshpit of your lungs, screaming "OH TO BE ALIVE!" all the way down. – Ben Niesen
2018 has been an incredibly eventful year for indie rock: not only did we get fantastic new albums from old favourites (The Vaccines' Combat Sports and The Wombats' Beautiful People Will Ruin Your Life are just two of the many amazing examples), we also witnessed smashing debuts from future superstars (Dream Wife, The Magic Gang, Matt Maltese… the list goes on and on). Ezra Furman's new album, however, is so much more than a simple (if fascinating) musical accomplishment that I think it deserves another shout out in this Best Of roundup. Witty, vibrant and complex, Transangelic Exodus is an ambitious narrative project as well as a fascinating album. The thirteen songs map the journey of two supernatural lovers trying desperately to escape the law, the mystic number symbolizing their unfortunate fate. Furman's fourth solo record evidences his talent as a songwriter, musician and, above all, as a vocalist. His husky, androgynous tone gives enough body to the songs to allow for uncomplicated, laidback accompaniment, without compromising the richness of the sound. The instruments set the scene for Furman's lyric persona, a humble, often self-ironic, but always compelling storyteller who enthrals the listener with his tales. The individual songs boast as much complexity as the album itself: each of them is distinct and unique, a microcosm on its own, constructing a cohesive universe. Fierce, fearless and innovative, Transangelic Exodus is an album with a personality, defying convention in both sound and content. – Ditta Demeter
This year was filled with a hefty amount of incredible debut albums but none feel as remarkably expansive as Isolation from Colombian-American artist Kali Uchis. She flawlessly pairs her silky smooth voice with sounds ranging from funk, neo soul, reggaetón, and synth-pop to create a harmonious blend of well produced songs from top to bottom. She's authentically vulnerable throughout as she sings of love and heartbreak in tracks like "Flight 22" and "Killer" but as melancholy as she can sound, she creates a balance with her positive outlooks in tracks such as "Coming Home" and her biggest standout single "After the Storm."
Her impressive line up of features including Tyler, The Creator, Steve Lacy, Damon Albarn, and Jorja Smith is a testament to how much her respected peers believe in her projects and extraordinary talents. Isolation shows Uchis' knack for revitalizing nostalgic sounds that feel surreal and sometimes reminiscent of Amy Winehouse's craft. It's a dreamy escape for those who've ever felt isolated and a sonic textbook for those looking to successfully create something uniquely new. – Shayna Chabrow
Why does this native Los Angeles musician, Ember Knight, deserve to be on our best of list? Because her album The Disappointment Cowboy is simply the best. There is nothing quite like it. Armed with a tiny orchestra, Ember's eerie suprano will haunt you from start to finish (and maybe a little after you're done listening as well). It is part folk music, part comedy, part spoken word, with a litle bit of kazoos to top it all off. Ember may not be the biggest name in music yet, her art has a powerful impact and we can't wait to hear more from her. – Carolyn Fasone
After the wide success of their debut album Communion, Years & Years dropped Palo Santo three years later to much anticipation. The three singles off the album showcase their range and ability as a group, starting with "Sanctify." A dark, seductive track with an addictive hook and vocal, it perfectly sets the scene for the LP. "If You're Over Me" brings bright synth pop to the album, with a subtle sadness you want to dance away. Finally, "All For You" seems to blend the two together with a dark and enigmatic tinge put on a catchy tune.
Beyond Years & Years' skill in releasing singles that perfectly encapsulate the album, the LP itself is a work of cohesive and mesmerizing art. Thematically drawing from both science fiction and religion, Palo Santo seeks to draw the connection between spirituality and pop music. Both foster a feeling of belonging as well as freedom, and as a gay man, Olly Alexander's lyrics become especially complex. From physical "Rendezvous" to being "Hypnotized" by a new lover, Palo Santo exudes passion and seductive enchantment. The thematic threads tie the album together alongside emotional lyrics and consistently moving vocal delivery and production. All of these combine to make Palo Santo one of the best albums of 2018, and a sincere triumph in queer art and pop music. – Alex Killian
There's a moment on the third track of LP's fifth album — Heart to Mouth — where her voice turns into more of a croak; oral confirmation of the honesty and pain that went into creating it. Written during a time where she had a major heartbreak and also met someone new, lyrically this album showcases the complexities of being hurt and growing from it. However, it's sonically that this album takes off. Ranging from the upbeat, danceable beat on "Girls go Wild" to the slow, searching ballad "Recovery," the songs are able to lean on LP's distinctive voice and pop sensibility to be the constant theme that ties the album together. Offering something to the brokenhearted and the dancers alike, Heart to Mouth will be listened to long after the year is done. – Oliver Crook
Released with little fanfare in late December, War in My Pen is some of Brooklyn/London rapper MIKE's best work of the year. He has not slowed down at all, despite it being his fourth (!) phenomenal album of 2018. Matching the cerebral and understated production of "Renaissance Man" with the woozy bliss of "Black Soap," this largely self-produced project constantly toes the line between art rap and the explicitly avant-garde. The features are sparse but meaningful—close friends and frequent collaborators Medhane, Navy Blue, King Carter, Taphari, and Jadasea all pop up sporadically to lend their own unique sounds to MIKE's infectious grooves. The singles made it clear before the project dropped that MIKE was trying out some new and disparate sounds—"Prayers (featuring Medhane)" is made up primarily of a cathartic and warped instrumental loop, while "Grabba" is a delicate and more cleanly-layered affair. But MIKE excels just as much on the record's deeper cuts—the atonal and wobbling vocal sample of "Rottweiler" somehow provides the young rapper a perfect bed of sound to spit truths over. The three-part "UCR" demonstrates how quickly MIKE can gravitate toward the pocket of a beat, finding the strangest moments to enunciate his bars. During the show-stopping beat switch that comes a minute into "UCR" MIKE breathlessly repeats, "Can't hold me back" over a gliding, wonky bassline. Along with everything else he has put out this year, War in My Pen proves that he's not joking. – Devin Stuzin
Five years had passed since her last album, but Dirty Computer managed to preserve all of the originality and high spirits of Janelle Monáe's previous work– as well as a touch more attitude and profanity. My two favorite tracks were the glorious zeitgeist tracks, "Screwed and "Americans," but not one of the 14 songs on this new album were anything less than splendidly engaging and innovative. – Josh Weiner
LANY only released their self-titled debut album last year, which enthralled with their unique brand of impassioned synthpop. Much with their debut, on Malibu Nights frontman Paul Klein's wistfully dreamy vocal acts as an effective anchor for the band's effervescent synth-driven sound. Remarkably given the short amount of time since their last release, Malibu Nights marks an unquestionable sonic and lyrical evolution for the band. Gone is the brash, playful exuberance of their heartbreak anthem "The Break Up" and bittersweet intoxication that filled their stand-out single "ILYSB". Instead, Malibu Nights grapples with the bleak reality of a life-changing break-up, in a way that feels remarkably poignant.
The album walks on a daunting tightrope between power and vulnerability, often exploring their intriguing intersection. Although, a lot of the tracks sound sonically similar, as a whole they still manage to chronicle a metamorphic roller-coaster of human emotion which rides through pain, anguish and self-discovery. LANY's lyricism feels firmly grounded in the agonizing authenticity of human emotion, as it manages to acknowledge the distressingly paralysing intensity of heartbreak while embracing that emotional wounds aren't everlasting. Ultimately, Malibu Nights encompasses a sombre and refreshingly relatable exploration of lost love that enchants with its' depiction of trying to rid yourself all-consuming emotion, while somehow still being in a naïve awe of it. – Luke Pettican
Blur-frontman Damon Albarn returned this year with a new release for animated hip-hop group, Gorillaz. The Now Now is an album founded on the concept of repenting reality and parodying society that introduces a whole new approach to escapism. Filled with dreamlike imagery, a profoundly melancholic and sublime sound, The Now Now is a celebration of what is real in an oft-perceived world of plastic materials. The band that define themselves as caricatures of ego have renounced their purpose and created a musical escape from everything they represent with this new, whimsical sound and introspective writing. The suffocating preaching to serene tracks like 'Kansas' and 'Idaho' bring life to American gems, celebrating what is real and true in both people and place and denouncing the digital world in which we surround ourselves. – Christine Costello
After teasing us with numerous EPs, singles, and music videos, in 2018 The Magic Gang finally released their debut album: THe self-titled The Magic Gang. Having spent the past few years watching them grow as a band on the festival and touring circuit, for me personally, their debut was by far my most eagerly anticipated of the year. Since seeing them for the first time a few years ago on a tiny stage at Truck festival, the band seems to have gone from strength to strength, with a solid fan base full of indie-kids listening to The Magic Gang record as a millennial outcast anthem. It's got the poppy, Beach Boy harmonies they have made their trademark but with a dash of early-adulthood angst and what I can only describe as 'sad boy vibes.'
This album proved that the group were able to add to their already long list of fan favourites with continued success, featuring songs such as the jangly opener "Oh, Saki" and the stripped-back piano/vocals of "Take Care" highlighting an impressive creative range. Meanwhile the anthemic "All This Way," "Jasmine," and "How Can I Compete" remain as staples of their sound but with slightly improved production value in their new deluxe edition.
As a whole, the entire album has a sense of ownership about it. Ownership over who The Magic Gang are and who they intend to be. They share lead vocals, chat about navigating early adulthood and do it all in a clean, rehearsed, reliable manner. They truly are the nice boys of the Indie scene and if you are looking for a diverse album full of great tunes and good vibes, this is would be my definite recommendation! – Hermione Kellow
Three years after their second studio album, RKS released How to: Friend, Love, Freefall in April this year, and it certainly did not disappoint the band's deeply dedicated fanbase. The album, while true to RKS's cross-genre and moody style, lyrically and sonically tackles a much larger range than they did previously on RKS or Seven + Mary. From the jumpy, guitar-centric track 'Mission to Mars' to the beautifully somber ballad, 'Painkillers', they have amplified each of the four men's immense talents. Hide is perhaps the most moving track on the album, although not as ostensibly poignant as 'Moody Orange' or 'Polite Company'; it captures frontman Sam Melo's coming out experience. This very personal honesty permeates the entire album and really drives the band's evolution towards what we all can agree is the right direction. After spending the better part of 2018 on tour, they hit the road again in January but this time with Mt. Joy – definitely not a show to miss! – Audrey Steeves
Either the stars have aligned or there's indeed a benevolent being looking down on us because 2018 has blessed us with a cavalcade of sensational albums from female indie artists. There are so many to choose from: from Snail Mail's Lush, Soccer Mommy's Clean, or I Need To Start A Garden from Haley Heynderickx. Each provided a stunning portrait of womanhood in the modern age – full of happiness and sadness, joy and isolation, love and loss. All are deeply personal. Yet, despite each album's uniqueness, it seems that society at-large has grouped them all together in a sort-of "women in indie rock" genre – pinning them against one another and stripping them of their individuality.
Fed up with these constant comparisons, three powerhouses of the indie genre – Julien Baker, Pheobe, Bridgers, and Lucy Dacus – came together to form boygenius. Baker's folksy, forlorn-tinged vocals, the smooth reticence of Bridgers, and Dacus's crisp platitudes, compliment and elevate one another to blossom into something truly otherworldly. The album is riddled with topics that the three have individually grappled with such as self-worth, sorrow, and grief, but by coming together in a chorus they make these subject ever more poignant. They make their individual struggles collective. – James Meadows
Jaden Smith's most recent release, The Sunset Tapes: A Cool Tape Story, a massively anticipated album, pulls various genres and moods together to deliver a powerfully complete musical experience. It's not too hard to glimpse a similarity in the sound with Brockhampton's Iridescence, this connection rendered more tangible by the fact that both Smith and the boyband were at the Abbey Road studios together. From the tantalisingly upbeat 'Yeah Yeah' to the bareness of 'A Calabasas Freestyle', from the dreamy sound waves of 'Distant' to the melancholic apology in 'FALLEN Part 2', Smith takes us through a retinue of sharply vivid images – throwing up pink skies and landmines, beaches and cities, shifting through disappointments and pleasures easily. With increasing dexterity, Jaden Smith brings his maturity to the fore by confronting himself in the album, picking up memories and sentiments, wondering for meaning. With this album, he cements his place in the newly amorphous space of hip-hop music, offering not only an amalgam of styles and sounds but more importantly – blurring vignettes of his life, personal and distanced all at once. – Urooj Rizvi
The music of 2018 saw no shortage of women rising to the forefront of the alternative scene, and on Hop Along's third studio album, singer Frances Quinlan is a consistently prime example. Bark Your Head Off, Dog is a neat 40 minutes of self-reflection and memories retold over ripping guitar riffs and drum beats that fill the album with an undisputable vibrance. Quinlan's unmistakable vocals are just as delightfully unrefined as they are mesmerizing, begging the listener to the join. The deliberate, yet unexpected inclusion of string instruments —most notably in closer track "Prior Things" — take Bark Your Head Off, Dog from a good rock album to a transcending collection of art that will be bookmarked as a critic and crowd favorite for the foreseeable future. – Abby Jones
Twenty One Pilots, the duo consisting of Tyler Joseph and Josh Dun, released their fifth album Trench in October this year, three years after the success of their previous album, Blurryface. As many fans of the "clique" know, Blurryface is the anthropomorphic character of Joseph's insecurities. This album, Trench, is an extension of that metaphor and represents a world that Joseph has created. Each song on Trench is a different part of this conceptual world, and also musically explores different genres, something that the band is well-known to do. The album touches elements of rock, reggae, rap, jazz, and more. Trench, much like the duo's other albums, discusses mental illness and the ongoing struggle it brings upon someone. The complexity of Trench truly shows how far the band has come; they have been known to love symbolism, which can be seen on a smaller scale in their first album. Now, with Trench, they have emerged to creating an entire world with characters and plot lines within their lyrics and music that represent an even larger meaning. Musically, the band has become much more solid within the genres that were just at first experimentation to them, such as Joseph's raps and the electric percussion. The album portrays just how versatile the sound of Twenty One Pilots is, and how their imagination in music and lyrics has no boundaries. – Caitlin Ison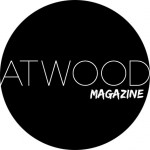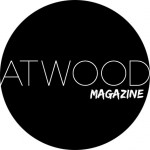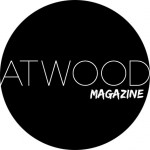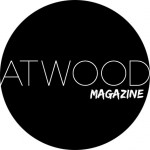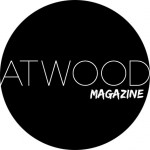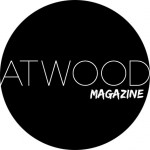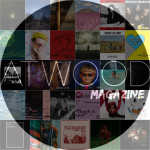 ---