Uncompromising and unapologetic, Ava Della Pietra's debut music video "ego" delivers an impassioned, spirited anthem of euphoric empowerment with stunning cinematic strength.
for fans of Lorde, Sky Ferreira, CHVRCHES, Halsey
Stream: "ego" – Ava Della Pietra
---
Here's to knowing when to give players and f***boys a taste of their own medicine.
Eighteen-year-old Ava Della Pietra recently learned an important life lesson, and she's poured it into her latest stunning song. For better or worse, most of us come to know what a healthy relationship looks and feels like the hard way – through an unhealthy or toxic one. We might ignore the warning signs at first, but in retrospect, they're all there, as clear as day – and if you're feeling used, disempowered, or gaslit, it may be time to cut ties.
But "ego" is about more than just letting go of loose ends: Uncompromising and unapologetic, Ava Della Pietra's cinematic new single is an impassioned, spirited anthem of euphoric empowerment. In doing what's best for herself, the teenaged artist finds both a voice and a platform to rise higher and shine brighter than ever before.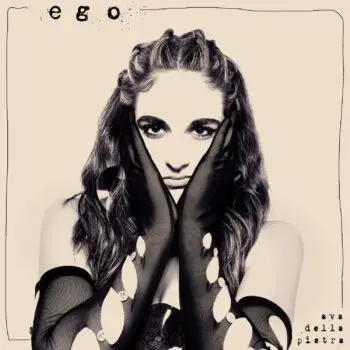 going after you's so fun
no more table for one
the flirting match has begun
what's the catch, it's too easy?
you put out your hand
it's all part of your plan
making me feel grand
butterflies, i'm uneasy
Atwood Magazine is proud to be premiering the music video for "ego," Ava Della Pietra's sleek new single (independently out September 15). Arriving in the wake of this past year's songs "happy for you," "it started with u," and "worst of times," the churning and charged "ego" represents the beginning of a bold new era in the 18-year-old's music career: One that finds the Broadway alumna (who was in the original cast of School of Rock, among others) shedding her past persona and stepping into a space of maturity and experience.
And how better to do that, than through a dynamic song of defiance, rejection, and personal redemption? "I wrote "ego" about a guy who was a player, and my rollercoaster of feelings going through that experience," Della Pietra tells Atwood Magazine. "In the end, I realized that he seemed mostly concerned about boosting his own ego."
Della Pietra oozees charm and cool confidence as she rejects the premise of the game in which she finds herself: "Am i the type of girl who's just boosting your ego?" she sings in a radiant chorus, knowing the answer well before even uttering the question.
i know you've done this all before
you know to leave me wanting more
but we're from different worlds
yeah this would never work
am i the type of girl who's just boosting your ego
not going nowhere
deep down you know it's unfair
this fling's a painful game of just boosting your ego
Not only does "ego" mark a new era for Ava Della Pietra, but it's also her first ever music video, offering a striking glimpse into her world at a particularly powerful moment in her journey into adulthood.
"Filming my debut music video "ego" on a subway set with atmospheric fog and pulsating strobe lighting was so surreal," she shares. "I met my "love interest" the day of the shoot itself, so we couldn't stop laughing in between the takes! I had such a great time dancing around with the band, and I'm beyond grateful that everyone was so committed, supportive, and kind. The whole escapade was an experience I'll never forget, and I can't wait for everyone to see the video."
you know everything i like
knew it all in just one night
scary how it feels so right
what if i surrender?
am i overthinking us?
if so, nothing to discuss
'cause i'm already in love
my heart burns from an ember
can't help but think you're using me
i'm just a pawn in misery
As spellbinding as it is seductive, "ego" is a feverish, finessed pop song that runs red-hot, burning from the fires within our souls.
Musically reminiscent of Lorde, Sky Ferreira, CHVRCHES, and Halsey, Ava Della Pietra is steadily carving out her own space in the pop world. Stream her new single exclusively on Atwood Magazine, and stay tuned as the 18-year-old continues her ascent into this exciting new chapter of her burgeoning career!
but we're from different worlds
yeah this would never work
am i the type of girl who's just
boosting your ego not going nowhere
deep down you know it's unfair
this fling's a painful game of
just boosting your ego
— —
Stream: "ego" – Ava Della Pietra
— — — —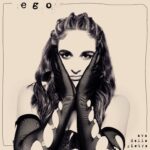 © courtesy of the artist
:: Stream Ava Della Pietra ::
---