An explosive dark pop indulgence, Bishat's seductive "ctrl+m" gracefully balances surrender and control through raw, yet cinematic displays of connection.
— —
When it comes to matters of the heart, we so often express more in words unspoken than in what we do say. Other times, we say finds ourselves saying exactly what needs to be said, in order to get what we desire: Control, submission — these words all speak to deeper shared intimacies between two souls. An explosive dark pop indulgence, Bishat's seductive "ctrl+m" gracefully balances surrender and control through raw, yet cinematic displays of connection.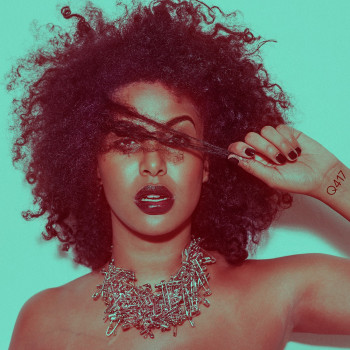 You just arrived, no sign no warning
Left me deprived, left me longing
How could i refuse your eyes they're haunting
Made me lose my head in wanting
I know who you are,
and what you're doin' to me
Let me be, let me be
Atwood Magazine is proud to be premiering the music video for Bishat's "ctrl+m," taken from her four-track mixtape Q417 (out April 2018). Since debuting in late 2015, Sweden's Bishat has attracted well-deserved buzz and excitement through her self-described "raw, self-confessional pop" songs. Her songs often simmer with an ethereal darkness – a looming sensation, like clouds forever
Released via her own label MINAMIN, Q417 serves as Bishat's first extended player, introducing her artistry through a multimedia immersion of sound, imagery, and visuals. Her music video for "Dream of Me" (also off Q417, co-produced with Tom Goren and directed by Nikeisha Andersson) shone an intimate spotlight on Bishat as she embraced vulnerability in its deepest, most direct form:
Dynamic, raw, and electrifying, "ctrl+m" exemplifies Bishat's stunning artistry – highlighting not only her personal style of lyricism, but also her invigorating, refreshing approach to pop. The song finds her injecting desire and longing into themes of submission, domination, and control. She sends shivers down the spine in a powerfully expressive chorus:
Play me 'til it's over
The sweetest sound I've ever know
Losing my composure
Oh control me
Bishat's "ctrl+m" music video sees her song transformed into an immersive experience. Directed and conceptualized by Julius Hayes and Bishat, the visual places Bishat and a compelling cast (consisting of Victor Ramos, Yasmine "Kahlifa" Holmgren, Ivy King, Patrice Emedi, Jonathan Bodin, and Joel Gunnarsson) in a royal setting: They appear together in various poses as though they're all members of some prestigious, elite European family of lords, ladies, and so forth:
"We started by looking at all these 19th century paintings with a central theme of love, tension and the complexities of relationships," Bishat tells Atwood Magazine. "I wanted to capture the feel of those paintings and tell the story of the song while reenacting them in this very cinematic and dreamy way."
One touch is mine, one stolen moment
One last breath i'll hold it
Just stop the time, this second we own it
Control me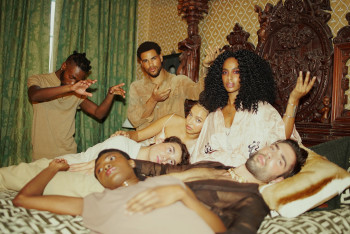 Whereas "Dream of Me" featured Bishat by herself and alongside a single love interest, "ctrl+m" surrounds the artist with others, and each of these people seem to have their own distinct relationship to her character. While the nature of these connections is not explored at length (there's only so much that can be expressed in under three minutes), the camera's focus on emotionally-drained faces and Bishat's tendency to lock eyes with the camera suggests a multitude of secrets hiding under the poses.
We don't need to know exactly what these secrets are, so long as we have Bishat's seductive music to soundtrack these solemn scenes. "ctrl+m" is a suggestive fantasia of intimacy and wanting – words and deeds gone unspoken.
Stream Bishat's new video exclusively on Atwood Magazine, and stay tuned for more from this uniquely talented Swede in the months to come!
Play me 'til it's over
The sweetest sound I've ever know
Losing my composure
Oh control me
Stream: "ctrl+m" – Bishat
— — — —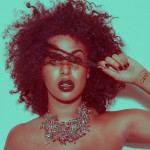 ? © Julius Hayes
:: Stream Bishat ::