Atwood Magazine is excited to share our Editor's Picks column, written and curated by Editor-in-Chief Mitch Mosk. Every week, Mitch will share a collection of songs, albums, and artists who have caught his ears, eyes, and heart. There is so much incredible music out there just waiting to be heard, and all it takes from us is an open mind and a willingness to listen. Through our Editor's Picks, we hope to shine a light on our own music discoveries and showcase a diverse array of new and recent releases. This week's Editor's Picks features Pip Hall, Broods, Savannah Conley, Suns Up, Foley, and Tanners!
— —
Everything Before
Pip Hall
Bordering the worlds of shoegaze, indie rock and alt-pop, seventeen-year-old Pip Hall delivers dark pop beauty in her debut album Everything Before (November 9, 2018 via My Little Empire). Catchy opener "My Eden" churns with a charming sweetness, luring listeners into a world of innocence and abandon defined by coming-of-age experiences and intimate, overpowering emotions. Hall wears her heavy heart on her sleave throughout the twelve-song record, mixing slow Strokes-y guitar riffs in with enchantingly mellow melodies as she sings about love's discovery and loss, the pain of change, finding oneself, and more. While singles like "The Perfect Life" and "Mary" do well to capture the Preston, Lancashire-based teenager's moody depths, every song on Everything Before seems to have its own special purpose and place – from the infectiously haunting "Bite the Bullet," to the synth-laden "Fire," to Hall's very first song releases "Devil You Don't" and "James."
Pip Hall isn't coming out of her teenage years unscathed, but she is entering young adulthood with the incredible ability to immerse audiences in her world, and to meaningfully convey fleeting moments with their accompanying emotions. These talents stand out across her debut, making for an especially powerful album experience. I'm excited to hear how Hall develops her artistry and applies her voice to new situations in the future, but for now I'm fully content to dwell in Everything Before.
---
"Everything Goes (Wow)"
Broods
One can't help but feel like Broods are having a little too much fun with their music at the moment: The sibling duo have figured out how to deliver simple, moving messages about life and living through colorfully expressive, smart, and accessible songs. They blew me away with August's juicy anthem "Peach," which I hailed as a "passionate embrace of life's overwhelming complexity and beautiful intensity," and they've done it again with "Everything Goes (Wow)."
The second single off their upcoming third album Don't Feed The Pop Monster (out February 1, 2019 via Neon Gold/Atlantic Records), "Everything Goes (Wow)" is a compelling acceptance of mortality and uncompromising indulgence of living in the moment. Wrapped in sweet, feel-good melodies and an intoxicating beat, it's the kind of song you dance your way through life with, a high-spirited exultant rejoicing of the miracle that is today:
Time slips away
And I lose another day
But I try not to wish
For anything but this
'Cause so now you know
So I take it real slow baby
Now, now, now
Now you know
Everything goes baby
Wow, wow, wow
We're all on our way
To that world beyond our days
If we walk in the sun
We'll have peace when it's done
So when time slips away
All the love that I gave
Will be left on the walls
And I'll live after all
Georgia and Caleb Nott reportedly wrote the song in a tree house in Nicaragua, and all I can say is… Wow. Broods' third album is shaping up to be an absolutely delightful experience, a fun-for-the-whole-family endeavor that will forever transform the world's view of the Nott siblings. Though they're already a well-established band, I'm putting Broods on our 2019 artists to watch list with the assumption (or dare I say, expectation) that Don't Feed The Pop Monster will change the game.
Broods have found their sweet spot: "Everything Goes (Wow)" explodes with the blissful swagger and dynamic confidence of a band who have found their voice and know exactly what they want to say right now. They seem to understand their purpose and their place in the current musical zeitgeist, and that's just plain inspiring.
---
Twenty-Twenty
Savannah Conley
She's a little bit country, pop, and rock, with a lot of heart and soul. Nashville singer/songwriter Savannah Conley made a stirring splash earlier this year with her Twenty-Twenty EP (Elektra Records), and though it may have come out back in March, those three songs feel as fresh today as they did back then.
Conley's haunting, melancholy vibes and her cool, smoky voice are a dangerously potent winning combination. Slow-burning EP opener "Same Old Eyes" aches with transparent pain as the artist opens immediately up her soul, with the refrain "But I'm stuck with the same old eyes" repeating in-between verses filled with longing and sorrow.
I'm doin' my best, you know
To let you in and let things go
I guess it just takes some time
Figurin' out what's really mine
I'm stuck with the same old eyes
Seein' things wrong and tellin'
me the same old lies
Doctor says I've got twenty-twenty,
but I think he's the one who's blind
'Cause I'm stuck with the same old eyes
Conley bares herself for all to see throughout Twenty-Twenty, her raw lyrics and mournful melodies resonating with a certain timeless universal human depth and guilt. At just twenty-one years old, she has an incredible way of expressing herself: Each song paints its own gripping picture, putting listeners in her shoes in such a way that ensures that we feel just how she feels, no matter how dark or overwhelming the weight may be.
My personal favorite is "Never Be Ourselves," a treacherously intimate reflection on love that opens with the following:
Go on touch me if you wanna
I ain't gonna turn you down
You should know upfront it takes no time
To break this heart of mine
Inspiring, nuanced, and altogether mesmerizing, Savannah Conley is a rising star on the horizon who's bound to be the one breaking hearts in just a matter of time. Don't sleep on Twenty-Twenty; it'll hurt you, but in a good way.
---
---
Released early in November, Suns Up's sophomore single "Love You Back" is a sunny embodiment of anteros, or requited love. Hailing from Chichester in Sussex, Suns Up's story has only just begun: The British four-piece of David Kelly (Vocals/Guitar), Sam Salkeld (Guitar), Toby Bain (Bass), and Matt Wagstaff (Drums) introduced themselves in June with their evocative debut single "Stay," but it's with "Love You Back" that they've cemented their place in our hearts and on our radar.
"I wrote 'Love You Back' in my back garden," Dave Kelly recently wrote me. "I was sent the chord sequence by Sam [Salkeld] and the song just wrote itself. I'd been out the night before, so I think I subconsciously ended up retelling the story. Going out, excited to see someone, thinking about all the things that I wanted to say but never actually being brave enough to really let them know how I felt. I showed it to the others and by the end of the day we had the track finished. It was the first proper song we'd written together and it felt great. It feels brilliant to put it out to the world."
Most people would swoon to have any song written about them, but "Love You Back" is an absolute heart-melter. Excitement and tenderness pour out of Suns Up as they mix high-energy indie pop guitar licks with devilishly charming lyrics and subtle, rich harmonic textures. Fans of Smallpools, COIN, Bad Suns and so on will delight in Suns Up's fresh exuberance. I wouldn't be surprised to see "Love You Back" inch its way up the Hype Machine charts in the weeks to come, nor would I be shocked if Suns Up take over the airwaves on both sides of the Atlantic in some not-too-distant future. The bright passion and electric charisma they bring to their music suggests a promising future ahead. In the meantime, I'll have "Love You Back" playing on repeat.
---
New Zealand pop duo Foley hit it big with October 2017's debut single "Settle" and June's follow-up "Talk About It," racking up hundreds of thousands of streams despite being a brand new entity. Foley continue the trend of heavy-hitting songs that tug at the heartstrings with their third single "Stranger," an intimate jam whose groovy rhythms have me uncontrollably bobbing my head from side to side whilst I sit at my desk.
With a sound that's halfway between Oh Wonder and Fickle Friends' indie pop charm and Kygo or Flume's buoyant electronics, Foley seem intent to make audiences dance to the best of times and the worst of times. The duo of Ashleigh Wallace and Gabriel Everett explore in "Stranger" how those we love the most can also be the ones who hurt us the most. Wallace repeats, "Boy, you look just like a stranger," in a chorus full of intense emotion, before moving on to the lines, "I don't recognize ya, don't know who you used to be…"
Yet while Foley's song tells a sad story, all I want to do is throw my hands up, dance, and sing out loud. The pair incorporate elements from across the musical spectrum in developing this bouncy number, and it works wonders on the ear.
---
"A face I can't forget; wouldn't want to if I could," sings Tanners in her dreamy, celestial new anthem "Venus." I've clearly been on something of a pop kick lately, because I'm absolutely caught up in the pristine glow of Tanners' latest single – her first release following August's self-titled debut EP. A Tennessee native now living it up in New York City (where she's studying studio engineering), Tanners fills "Venus" with big synth hits and impassioned vocal flourishes that seem to light up the room.
According to the song's premiere, Tanners' inspiration for "Venus" came from her recent travels in Southeast Asia, where she spent nights staring up at the stars and familiarizing herself with various planets and constellations. While Venus shone brightly in that Eastern sky, New York City's lights have kept the artist from seeing the bright planet since she returned; nevertheless, she kept looking for it every night.
Whether it's applied to the twinkles above or the people down below, Tanners' "Venus" is an endearing tribute to the light another entity brings to our lives. 2018 was an exciting introductory year for Tanners, she's definitely closing it on a high note as she enters our orbit.
— — — —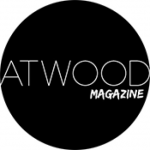 ---