As cinematic as it is intimately expressive, British singer/songwriter Tadhg Daly's "Your Heart's Not In It" is an impassioned upheaval of visceral emotion.
Stream: "Your Heart's Not In It" – Tadhg Daly
---
As cinematic as it is intimately expressive, Tadhg Daly's first release of the year is an impassioned upheaval of visceral emotion. Explosive and implosive at the same time, "Your Heart's Not In It" burns bright as the Irish singer/songwriter delves into his depths, tapping his inner strength for a song that shines a light on a stripped, vulnerable soul.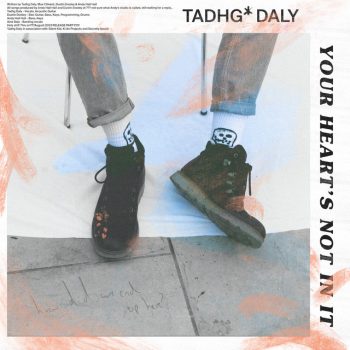 We used to be so naive
When loving me was easy
How did we end up here
Now its cold looks and "where have you been's"
And it was easier loving you
When blissfully unaware
How did we end up here
Resenting the moments we share…
Released June 18, Tadhg Daly's "Your Heart's Not In It" is the latest in a steady trickle of singles he's been releasing over the past three years. The London-based Irish artist emerged in late 2018 as a new but already well-developed voice: In premiering his debut single "Too Late," Atwood Magazine lauded Daly's immediate impact: "In a world where musicians will introduce themselves through songs that vanish from the internet a few years later, "Too Late" is a refreshingly full first offering. Its graceful energy and emotional resonance speak to an artist who has carefully thought about ideas such as legacy and impact; who knows a thing or two about the stories and emotions he wants to convey in his songs – even the unwritten ones."
The past few years have seen Daly emerge slowly, with every consecutive single filling out the picture of a singer/songwriter comfortable dwelling in the throes of emotional and life experience. 2020's singles "Come Alive," "Figure It Out,"  and "We Never Should Have Been Lovers" presented Daly in uplifting and melancholy spaces, all of which captivate and compel us to dive deeper into his world.
"Your Heart's Not It" is an especially moving song: "[It's] written as the end of a love story based on some of my own experiences," Daly says. "It represents the moment at the end of a relationship in which one person has fallen out of love but hasn't made their feelings clear, and the other person is left on the hook just wanting to hear the final words and find freedom to move on."
It is with this baggage and lack of closure in mind that we find Daly spellbind on a poignant, touching chorus:
Cause' if your hearts not in it
and you can't go with it i'll know
Its alright with me
Just tell me that its over and once I hear it ill go
So tear me apart again
But make sure we're at the end
Its alright with me
"I think when I was writing this I was in kind of a weird headspace… It was during the first lockdown and I was really freaked out by how quickly everything stopped and life changed," Daly expands in conversation with Atwood Magazine. "In a strange way it really reminded me of feeling trapped in a toxic relationship, mainly I think due to the fact I was spending more time at home than I would usually. When I was younger I got myself into a really toxic relationship (more than once unfortunately haha) but this specific one was different. I was emotionally and physically abused and it really effected my mental health, and to some extent still does! Because I became so down in the little flat we stayed in I developed this super weird fear of being at home too long or staying in the same place for a while (basically terrified of being trapped anywhere now), hence the line I drew between a lockdown and this part of my life."
"When I started writing the lyrics for this song I didn't want to go as heavy into that story as I could have, as I wanted it to feel like a break from the trauma I still have from that time in my life, so I figured I'd just write a song about what we should have done; broken up before things ended up like they did. I guess in a lot of ways it's an "if only" song and there are some big shades of regret and hopelessness packed in there for sure. I made that all sound super depressing, but it actually makes me feel so much better when I sing it!"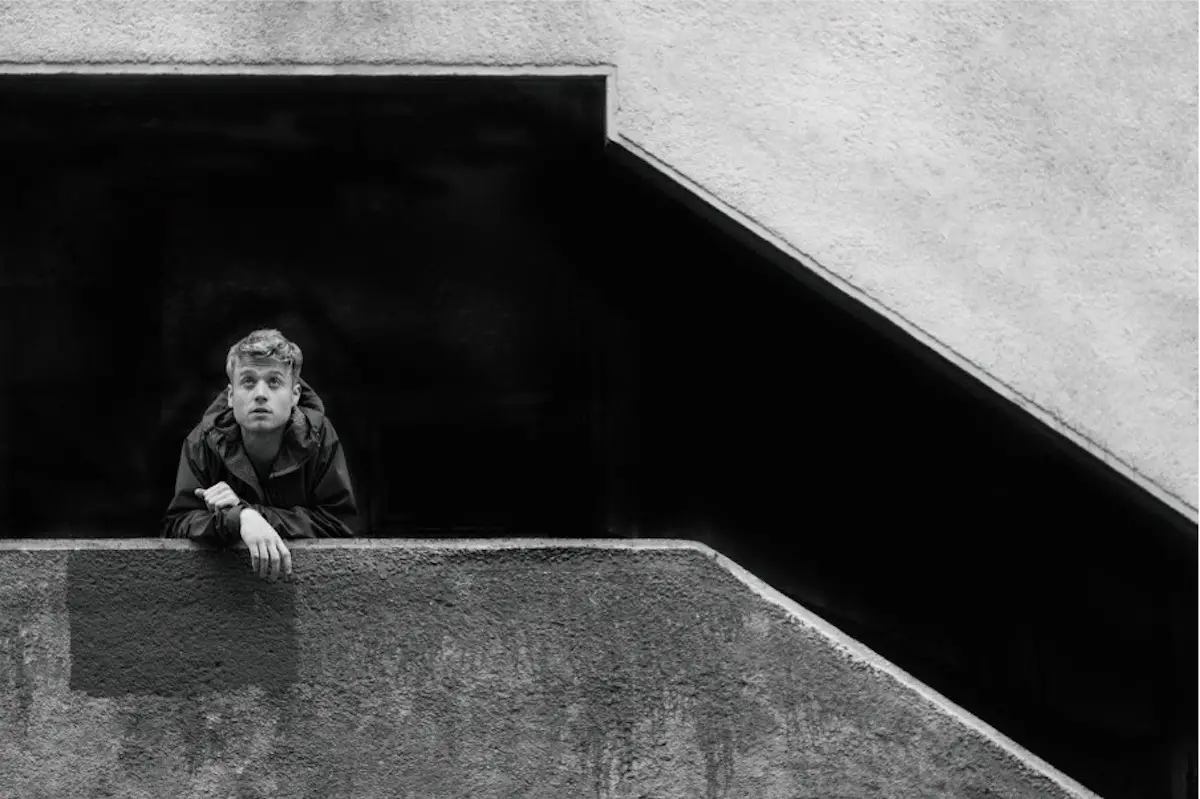 I know there's nothing I can say now
Cause' I know how you feel
When even the loudest cry's are drowned out by silence again
It used to be fun, it used to be dumb, it used to be good
And I swear you thought it too
So how did we end up here
Just patiently waiting to lose
Soothing and stirring though it may be at first, "Your Heart's Not In It" eventually matches its inner turmoil with a dazzling display of enthralling, explosive energy. The song's second half roars with high-flying synths and bustling drums that accentuate the feverish longing and instability leading this fated relationship to its end. Yes, it's colored with regret and hopelessness – but ultimately, "Your Heart's Not In It" is a cathartic and well-deserved release of emotion that leaves us feeling relieved, refreshed, and free.
Tadhg Daly's climb upwards continues with another stirring song we'll be playing for many months to come.
Cause' if your hearts not in it and you can't go with it ill know
Its alright with me
Just tell me that its over and once I hear it ill go
So tear me apart again
But make sure we're at the end
Its alright with me
Cause' if your hearts not in it and you can't go with it ill know
Its alright with me
— —
Stream: "Your Heart's Not In It" – Tadhg Daly
— — — —
? © Bradley O'Malley
:: Stream Tadhg Daly ::
---