Armand Hammer and The Alchemist's "Roaches Don't Fly" is is an incredible example of when experience and the freedom to take risks meet.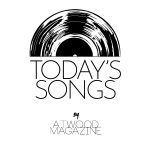 Listen: "Roaches Don't Fly" – Armand Hammer, The Alchemist
---
I have gone on record saying The Alchemist can leave me wanting more, but his new project with Armand Hammer (made of duo billy woods and ELUCID) titled Haram fully eclipses the more popular Alfredo he did with Freddie Gibbs last year. The foremost example of this comes on the album's second and briefest song "Roaches Don't Fly." The creepy vibe of the synths and bass make this track, but there's something unbelievably groovy about the song that continues throughout the album. It's not quite a microcosm of the project, but everything that works in this collaboration is on full display with "Roaches Don't Fly."
The song begins with an ominous voice over a wavy synth underbelly, continuing into an equally creepy (if beautiful) melody. ELUCID has some bars on this song that I don't even understand, but the song delves into despair and loss in a weird and twisted way that's masterfully done. They aren't twisted in that his words are literally gruesome, but they are a harsh view into how ELUCID views reality. "Fortification falling away / From spaces that don't serve / A sacred purge, extracted herbs / Smacked, knew the song / But couldn't sing the words / Still up at dawn, shifting forms / New resolve, guns go off, guns go off." These lines are a third of the song but the words speak volumes. Both billy woods and ELUCID hail from New York City, and these words mirror the grit and dejected sense of understanding that some of the city's best are known for.
One primary reason I wanted to do this Today's Song was that I've been toying with a thought surrounding The Alchemist and who he works with. A lot of rap now is freestyle-based, or at the very least amalgamations of wildly different thoughts. Each of The Alchemist's collaborations have this freewheeling energy while still feeling seeming so cohesive. That isn't to say those other freestyled projects aren't cohesive, but The Alchemists' discography is filled with more experienced rappers who have carved little spaces in the rap game for themselves. ELUCID, billy woods, Freddie Gibbs, Action Bronson, and Boldy James are only a few of these names, and their projects with The Alchemist are some of their most highly acclaimed projects. What Armand Hammer and The Alchemist hit on with "Roaches Don't Fly" is exactly what makes those projects superb. They are where freewheeling (even if they write their verses) and experience meet: projects and songs that could only come from those who understand why they're dope and thrive in their vibe.
"Roaches Don't Fly" is more a microcosm of these projects than it is of Haram specifically. It has these little moments of pure brilliance (like the wind-down-beat-break thing at the beginning, the bell hit at the end of each loop, the electric guitar licks, the dissipating swell that leads to the outro, and the bug sounds that close to the track) that fully display what's kept The Alchemist at the top for so long. It's this little bottle of calm, yet angsty, energy; it's gone before you can even revel in what makes it so fantastic.
Just like The Alchemist and many musicians crate dive for samples, projects like Haram are meant to be meticulously parsed through. Each song has a line, sample, transition, etc. that you've never heard before (and further justifies the high esteem the Alchemist should have in your mind). "Roaches Don't Fly" is far from a perfect song or the best song The Alchemist or ELUCID have ever worked their magic on, but is an incredible example of when experience and the freedom to take risks meet.
— —
Listen: "Roaches Don't Fly" – Armand Hammer, The Alchemist
— —
Connect to Armand Hammer on
Facebook
? © Melo
:: Today's Song(s) ::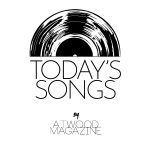 :: Stream Armand Hammer
:: Stream The Alchemist ::