Full of nostalgia, optimism, and the thrills of youth, Joshua Bassett's new single "Feel Something" is the perfect song for your summer road trip after a year on lockdown.
Stream: "Feel Something" – Joshua Bassett
---
Joshua Bassett; he's the multi-instrumentalist, singer, songwriter and Disney+ star who has it all going for him. After landing the role of Ricky Bowen on the Disney+ show High School Musical: The Musical: The Series in 2019, and with a rising solo career that has seen him signed to Warner Records, Bassett has all the makings of the next big thing.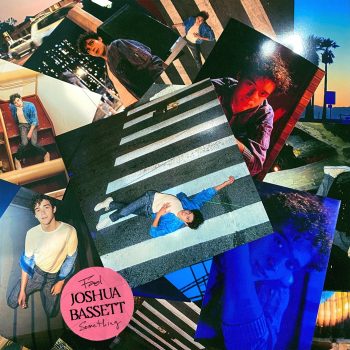 The last 12 months have been full of undulating uncertainty, which, Bassett explained to Atwood Magazine, forced him to learn more about himself than ever and tackle his demons head-on. "Before the pandemic, I really thought I had my mental health together, and then the second the pandemic hit, I realised just how much work I had to do. It pulled the rug from under me." But, without that journey, Bassett may not have been in the position he is today — making music that he believes is the best he's ever written. "I'm really excited about what I've been making and working on, I think it's truly the best stuff I've ever made, and I'm excited to share that with people," the singer explained.
In March 2021, the musician from California dove headfirst into his blossoming solo career with the release of his self-titled debut EP, which served as a sincere and compelling introduction to Bassett as a solo artist.
Now with a career in full swing, Bassett is back with his new single, "Feel Something." Full of nostalgia, optimism and the thrills of youth, "Feel Something" is the perfect song for long drives with your friends and clinging to the embers of youth. Ahead of the single's release, the rising star spoke to Atwood Magazine about mental health, making time for music, and the secret to writing amazing songs — honesty.
A CONVERSATION WITH JOSHUA BASSETT
Atwood Magazine: How has this crazy year treated you? How have you been doing during the pandemic?
Joshua Bassett: Before the pandemic, I really thought I had my mental health together, and then the second pandemic hit, I realized just how much work I had to do. It really pulled the rug from under me, but I think, like most people, it's been a rollercoaster. I've grown more in the last year than I have in my entire life, and I feel like it's forced everybody to face their demons and face who they are. So, it's been one of the best years of my life and also one of the worst. It's an interesting combination, but at least we're making it through!
Right now, I'm doing really well. I'm in New York City prepping for a project that I can't talk about, and I've just been busy, busy, busy!
Going back to the very beginning of your career, where did it all start? You do so much; singing, playing instruments, acting and songwriting. What came first for you, and how did it progress from there?
Joshua Bassett: Performing has always been a part of my life, but I don't know the exact starting point. I guess you could say it started when my dad taught me how to play the drums for my church when I was seven, and I was a natural. It's funny because I think I'm a worse drummer now than when I was seven — I'm too in my head these days. I also did musical theatre growing up, so that covered both singing and acting. Although I never really considered myself somebody who could do this for a living, it never seemed like a possibility: I don't know if that was my insecurities or what other people had told me. It wasn't until I was 15 that I started writing music, and some people liked the songs that I played, so I thought maybe I should keep trying. Then, when I was 16, is when the acting started. The way it all happened has been super bizarre, but I'm so grateful for everything.
It sounds like you're working on a lot of projects, which is wonderful. But, it must be very time consuming for you. How do you usually make time for everything, and has this year of lockdowns allowed you to do work on projects you wouldn't usually be able to do?
Joshua Bassett: Yes, and I think in another way, I've also gotten in my own way. I think time management and having boundaries with people is something I'm still learning. When I'm completely alone, I can be super productive and say to myself, "For the whole day, I'm going to do this specific thing," but if a friend texts me and asks to hang out, I'm always like "Yeah, I wanna hang out!" and all my plans go out of the window. So, I'm still figuring that out.
As a songwriter, you write both for yourself as a recording artist and for High School Musical: The Musical: The Series, which you star in. How, if at all, do you approach writing for yourself differently from writing for the show? Do you have to get into a different headspace?
Joshua Bassett: That's an interesting concept because my philosophy is, ultimately, if you're honest, you can't go wrong. When I'm writing for a character, I have to find a way to be authentic and honest through the context of that character, which is a cool challenge. How it works is they tell you what the song has to achieve, and so you have an agenda from the start. Normally, songwriting is just about however you feel, so, with the show, you have to figure out how you can combine the two. It's an interesting process. The key difference in my approach is that when I write for the show, I know what the song has to accomplish; other than that, it's pretty much the same. Once I decide that I'm going to write a song either for myself or the show, it's just a matter of being as authentic as possible; writing for the show is just a bit more collaborative.
Whenever you write, it definitely sounds like it's coming from a very honest place. But, do you find releasing music as a solo artist without the protection of that character more intimidating and nerve-racking?
Joshua Bassett: It is scarier, but it's also more exciting. It's a little bit of both because there's something really great about being able to speak your truth and be authentic. That's not to say that I'm not doing that on the show, it's just that it's a character. It is truthful, but it's not my truth entirely. So, despite it being terrifying, I really enjoy putting myself out there.
I can imagine! Your new track 'Feel Something' is due for release on May 7th. Can you give us the lowdown on the track? What inspired the song, and what feelings and emotions went into making it?
Joshua Bassett: It was a combination of different nights that I've had in LA with my friends. Honestly, I don't know where it came from! I was just walking in the pouring rain, and I pulled out my phone and started recording a voice memo, and the entire chorus just spilt out of me into my phone. At the time, I just thought, "I don't know where that came from." Then, the next day, I had a session, and we workshopped it.
The main line is 'got no plans, doing anything we can just to feel something', and I think a lot of people can relate to that after a year of lockdown when you couldn't see your friends or do anything. Eventually, you start to go numb: you're overusing social media, your day becomes redundant, and everything is always the same. At that point, you start to think, "I don't care what it takes, all inhibitions are off, let's just have fun, and do anything we can to feel something." I think that a lot of people can relate to that now. So, that feeling and a bunch of different stories, some of them true and some not, is what inspired the song.
That's such a relatable topic at the moment, especially for young people, because everyone just wants something to happen. When you're toying with those feelings and ideas for new music, where do you usually find your inspiration?
Joshua Bassett: It's different every time, but I think the best ideas, and really the only ideas that I pursue, are ones that feel natural. When you start looking for inspiration for songs, they show up everywhere. It's crazy how that works. Once you start writing, all of a sudden, your Uber driver says something, and you think, "that's a cool lyric" and you write it down. So, there's no set thing that I do to get myself in the mood, but oftentimes, when I start writing more, it becomes a lot easier to come up with ideas. For me, it's always got to be authentic. You really can't go wrong with being honest in your art; that's the secret that I've discovered.
I completely agree, because the second you're not honest, people are going to see through that. Some of the songs on your EP were written a few years before they were released. Was ''Feel Something'' a recent project?
Joshua Bassett: It was actually a really recent project. I wrote it within the last two months or so, which is very exciting because I'm sick of waiting and sitting on stuff. As soon as we got this song back, my whole team was like, "We really love this; let's just put it out now." So, why not?
Do you have a big back catalogue of songs that you're waiting for the right time to release?
Joshua Bassett: Yeah, that's been the trickiest thing. Personally, the hardest thing for me to get right has been the production of my music. I'm still figuring that out and finding out exactly who I am as an artist. That side of things is still evolving. So, there are a bunch of songs that aren't properly recorded, and people haven't heard, but I love them. Sometimes, you can have loads of pre-existing songs, and then the next day, you write something better than anything you've already written, and that's what gets released. So, you've just got to keep on writing, and eventually, the best songs will rise to the top.
It's just about releasing every song at the right time because each track will have its time. During the last year, you seem to have picked the right time to start releasing music, and it was all recorded during the pandemic. Was that an interesting process for you?
Joshua Bassett: It's funny because the main producer I worked with was based in the UK, so we needed to do most things remotely anyway. But, I think this year showed us that there are so many limitations we put on things that aren't actually limitations; they're more like excuses. This year has shown us that you can always make stuff happen. The fact that they managed to finish the Pixar movie 'Soul' during the pandemic is such a cool example of when it comes down to it, people are able to do so much more than they previously thought. So, it was really cool to push the boundaries of what I thought possible and work with people from all around the world while staying in lockdown.
During that time, despite how productive people remained, emotions have been high because of everything going on in the world. Did you find yourself writing a lot during the pandemic to process those feelings, and or did those intense emotions make writing harder?
Joshua Bassett: I either write about something right as I experience it or months later. 'Only a Matter of Time' is an example of a song written about exactly what I was going through at that moment. Then, sometimes I write songs nine months later about a situation that has long passed. Sometimes, it takes me a while to process things and write about them accurately. To be honest, I went between black and white during the pandemic. I would go from being really productive and writing things that I love, to not writing for a long time. It's all a mental health game, isn't it? I'm still figuring that all out; it's been a rollercoaster.
We've spoken about how you're a busy guy, and you've got a lot going on. Combined with that rollercoaster of emotions, how often do you find time to sit down and write music? Is it written into your schedule?
Joshua Bassett: I would do that ideally. I honestly just need to start making time for myself. If I wait until there's time to write, there never will be! There's definitely a way I can base my life around prioritizing writing music. This interview has inspired me to tell my team that I'm going to dedicate two hours a day in my calendar for writing because I think you're right: if I don't set time for it, then I'm never going to do it!
It's a hard balance, isn't it? Because, if you set time for it, you might not feel inspired at that moment, but also, if you don't have time to do it, it's never going to happen.
Joshua Bassett: Yes, that's true. But I think the reality is that you can't wait for inspiration. Like I said earlier, the more you do it, the quicker you pick up on ideas or things in life that you want to write about. Oftentimes, I'll write a song and think to myself, "I'm just gonna write a song, and it doesn't matter if it's good or bad, or I hate or love it, I'm writing a song." I might hate most of it, but a year later, I'm writing a new song, and there's one lyric that we're trying to fix. Then, a lyric will pop into my head from that old song I wrote, and I can steal it for the new song. Even if you only get one lyric that you love or one melody you like from a writing session, that's so much better than not doing it and waiting around for inspiration. I've fallen in that trap before, and it just won't come like that; you have to show up, and then the ideas start coming.
We've all had a crazy year, and live music and live shows have been on hold. Other than the stuff that we can do online, it's all stopped. Now that some normality is returning and events are being scheduled - are live shows high on your agenda?
Joshua Bassett: Yes, absolutely. I don't know when because of the world and because of my schedule, but we are talking about that. As soon as we can do it in the safest way possible, I'm down to go all over the world. I don't know exactly how that'll happen, but it's absolutely a passion of mine and something I've been thinking about non-stop. So, I'm very excited to do that.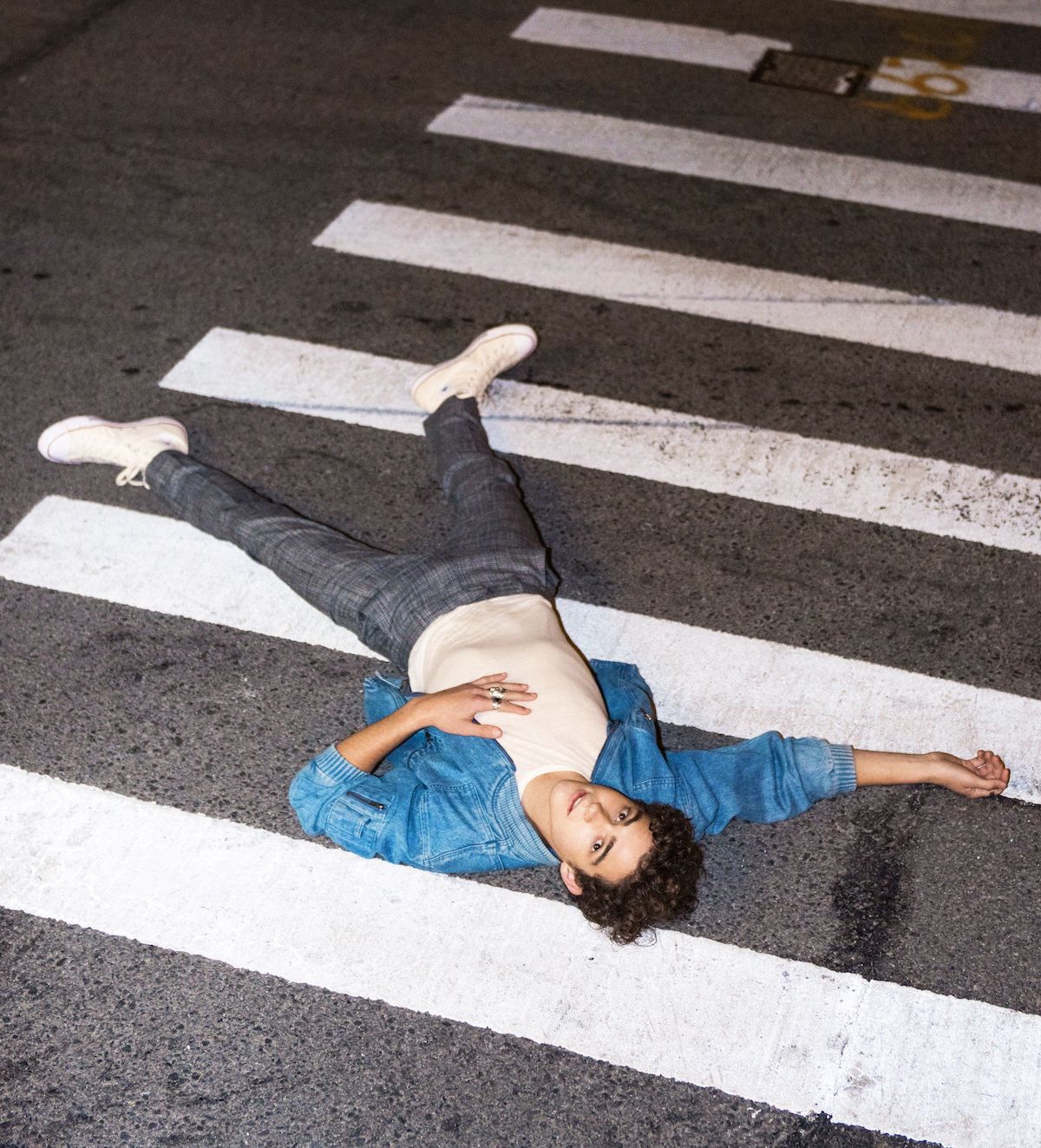 Has it been strange to release your debut EP and all these singles without the opportunity to see a live reaction?
Joshua Bassett: Yeah, I think it'll make it so much more worth it when we actually can do that. Although, I guess I've never known any different. I know a lot of people who are releasing music who have been in the business for a while, and now they can't perform. For me, I've only been a pandemic artist because I didn't release my first single until the pandemic had already begun, and I've never known any different. It is strange though.
What else can people expect from you over the next few months? Other than ''Feel Something,'' are there any upcoming releases or projects that you can tell us about?
Joshua Bassett: There is stuff that I can't tell you about, and there's also a project that I want to make happen before I start talking about because I don't want to get ahead of myself. I have so many great potential projects that are in the works right now. I wish I had more of a concrete answer to give you! I'm really excited about what I've been making and working on, I think it's truly the best stuff I've ever made, and I'm excited to share that with people whenever it happens. But for now, 'Feel Something' is what I'm really stoked about; it's one of my favourite things I've ever made. Right before this call, I also just approved the second to last edit of the music video that I co-directed for it, which I'm also really excited about!
— —
Stream: "Feel Something" – Joshua Bassett
— — — —
? © 2021
:: Stream Joshua Bassett ::
---