HAWAI's infectiously upbeat "Alive" is a raging indie pop anthem embracing the moment, inspiring us to live for today & bask in the here and – oh, vampires!
— —
We're all grasping at the intangible – reaching into the darkness, every day, clueless as to what we may find in our journeys – yet most of the time, our searches remain unconscious, devoid of intent. We go amongst our days in a constant state of what's next, thinking not about the present moment, but about the moments to come… and when those moments do come and then go, we're still focused on the road ahead.
Most of us live on autoplay, out of sync with today, but sometimes all it takes is one insanely great song to put us in our place – bring us back to the here and now. HAWAI's infectiously upbeat "Alive" is a raging indie pop anthem that embraces the moment, inspiring us to live for today and bask in our world – not the one we'll spend our whole lives waiting for.
Have I gotten your attention,
I surrender everything
Like a shadow in the dark
You cannot see.
I remember every summer
How I fell in love again
All the nights turned into dreams I won't forget.
Watch: "Alive" – HAWAI
---
Atwood Magazine is proud to be premiering the John Logsdon-directed music video for "Alive," the lead single off HAWAI's upcoming sophomore EP, Hide in the Ocean (out 12/8/2017 via Antler Records.) Pronounced "huh-why," the Orange County, CA quartet of Jake Pappas [vocals, guitar], Jesse "Bumper" Dorman [drums], Jared Slaybaugh [bass, vocals], and Matt Gillen [keyboards, synths] explore individuality, self-awakening and really living on their ridiculously catchy new song.
"It's the day you wake up, forget about trying to fit in, and just be alive," the band explains. Talk about something to sing about: "Alive" is an anthem you want to get stuck in your head. We all need to be jolted out of our cynical doldrums from time to time with the stark (but apt) reminder that our time is precious. As "Alive" opens with a pulsing bass/drum-propelled beat, our attention is turned toward lead singer Jake Pappas' personal relinquishing of burdens, regrets, and nostalgias: "I surrender everything like a shadow in the dark you cannot see," he declares, following up with a full explanation in the energy-building pre-chorus and explosive chorus:
I want to leave it at the door,
because I don't want to feel anymore.
I should have said something before,
but I don't want to feel anymore.
I want to be alive, I want to be alive,
Here in the moment, here in the sun,
There's only your light
I want to be alive, I want to be alive
Here in the darkness, under the stars
There's only your light
To be alive, we understand, is to be fully immersed in the present. At first HAWAI seem to be suggesting a full relinquishing of all things past, but that's not quite the case.
"Alive" is about the deeper feelings of living, not just merely breathing and existing," HAWAI share. "In today's culture, it's so easy to wake up and blend-in throughout the day. To be carbon copies of those around us. For us, life has taken some big turns and we're much more conscious of the things that don't matter like they used to. "Alive" is the idea of somehow shedding the B.S. and digging into the real stuff. We wanted the video to reflect this concept, but also wanted to lighten it up a bit. Someone once told us, if you ever need to take the severity out of something, simply add a vampire. So we did just that, and voilà! We hope everyone enjoys."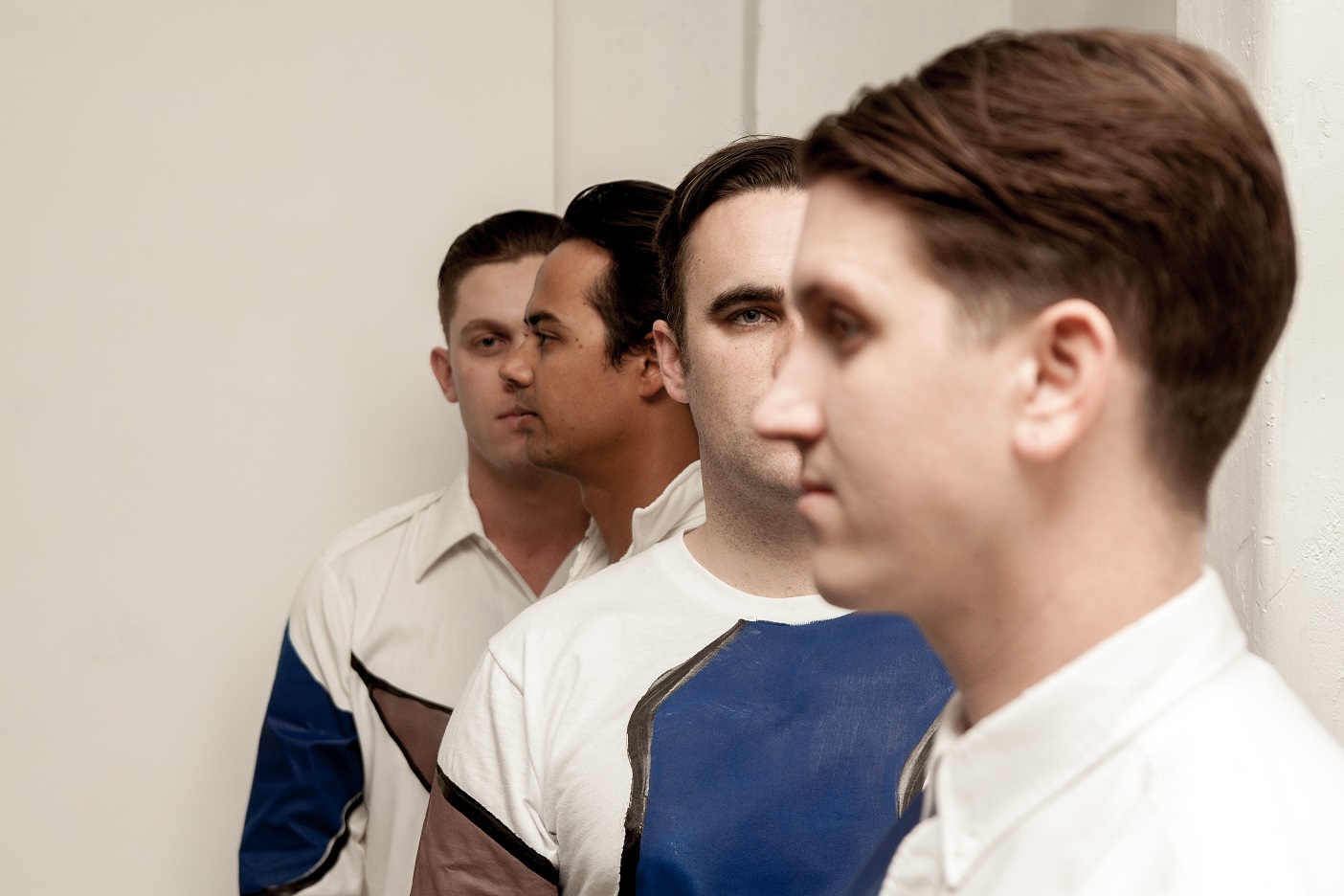 John Logsdon did an incredible job of capturing the band's live look and energy, while telling a story about the ballsy vampire who wants to truly be alive. We watch him awaken from his tomb within the music venue, walk past the band, and (through some clever masking) skillfully avoid the sun's deathly rays.
I can see in my reflection
Now you're staring back at me
I was only using half my memory
I collect your observations
I will store them separately
I have counted every word you've said to me.
A fun, but none-the-less meaningful video, "Alive" is a wake-up call. If a vampire can brave the sunshine, then we should be able to seize the day. We just need a little nudge in the right direction – a nudge that HAWAI are happily willing to provide. Keep an eye on this Atwood Magazine Artist to Watch over the coming year, and embrace the day with their exciting new music video, exclusively on Atwood Magazine!
Hide In The Ocean is out this Friday, December 8, 2017.
— —
— — — —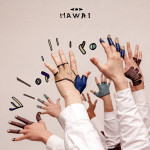 photo © Saamuel Richard
:: Listen to HAWAI ::
---