— —
You'll likely be in tears by the time you've finished watching Forest Blakk's new music video, and that's okay. A powerfully evocative expression of the deepest form of love, "Where I First Found You" pulls at our heartstrings with a moving portrayal of connection, experience, and memory everlasting.
Let's draw a line between us
paint a map back to the start
Leaving footprints to remind us
Where you go, I'll go
And if you fall, I'll fall
Watch: "Where I First Found You" – Forest Blakk
---
Atwood Magazine has the distinct honor and pride of premiering the James Fitzgerald-directed music video for "Where I First Found You," the second single from Montreal-born, Germany-based singer/songwriter Forest Blakk (via DoOZy Records). An "urban folk" artist with his own harrowing backstory – he received his first guitar at 15 when he found himself living on the street while his father was in prison – Blakk melds his unique identity into the soulful, emotionally resonant music to which he aspires: Early influences include the likes of Don Henley and Joe Cocker, though his contemporaries may be more along the lines of Atwood Magazine favorites, UK acts Aquilo and Bear's Den.
To note, this is fabulous company to be amongst. Until Blakk – who has two official singles to his name, with debut "Love Me" and "Where I First Found You" – releases a song that doesn't make us cry, he will remain amongst these new greats.
And if the sky grows heavy
Wrap you arms around me tight
We'll be all right
If the ground gives way beneath us
If we should fall to pieces
Find me, where I first found you
"'Where I First Found You' was my heart's attempt to answer one of love's greatest questions," Blakk shares. "Does there exist a love so deep, so passionate that it ceases to follow the rules of time itself? If that love does exist and we found ourselves at its center, would we too find ourselves free of the seconds that bind us? If this life were to end this very minute and the light of our love was to fade like a star, will we have loved with such conviction that in our next life we could once again find each other? I may not have an answer, but I hope 'Where I First Found You' serves as a lighthouse for all of our wandering hearts."
His goals are ambitious, but "Where I First Found You" sticks the landing. Blakk's piano ballad slowly builds into a majestic, poignant outburst of intimate understanding, with vocal harmonies and string accompaniments supporting an otherwise sparse arrangement that, in itself, is enough to leave a permanent, lasting impact on our heart.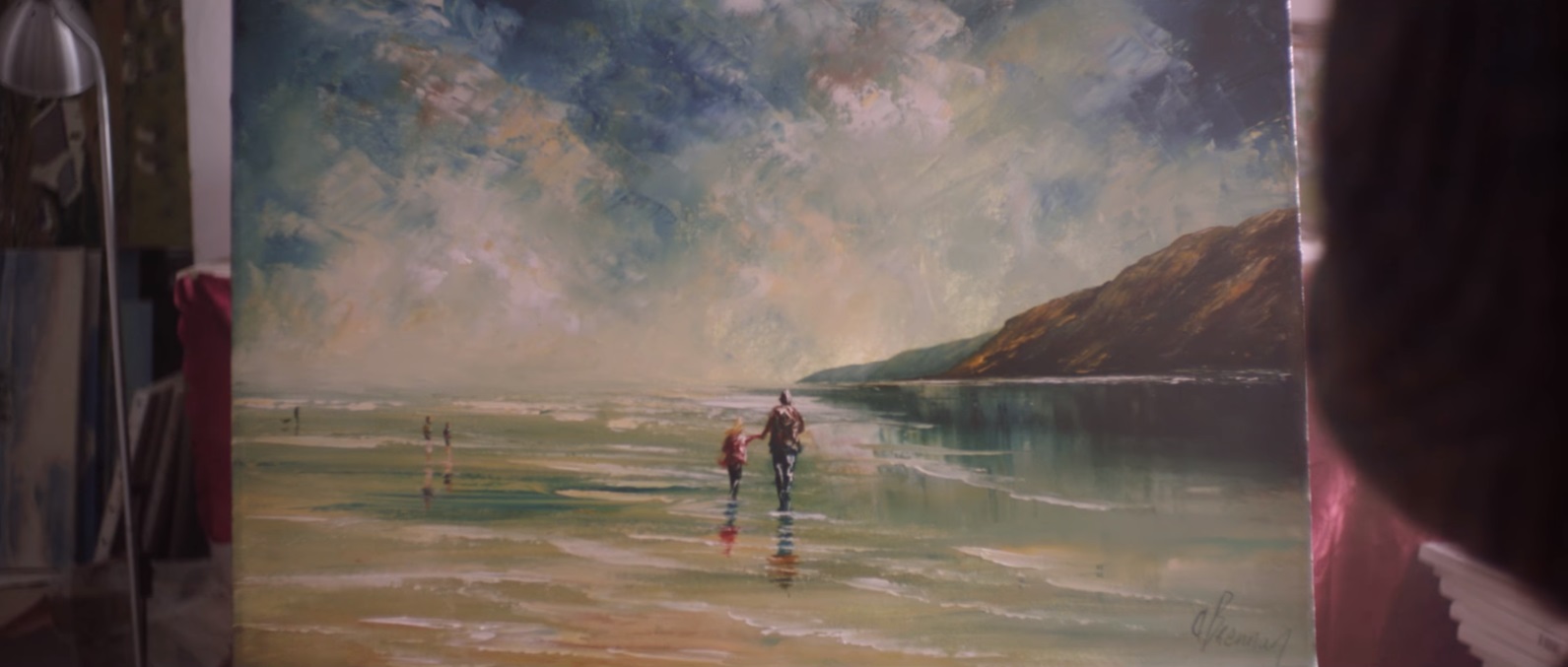 If our signal ever faded
Point me right back to your heart
and the moment when you said it
So where you go I'll go
And if you fall, I'll fall
"I'm beyond excited to finally share the video for 'Where I First Found You' with you," Blakk tells Atwood Magazine and viewers like you. "A lot of love went into the making of this one and the director, James Fitzgerald, did a fantastic job with the storyline and visuals. I hope these 3 minutes capture your imagination and hit you with all the feels; I know it did for me. Thanks for watching while I put my heart on the line!"
You're welcome, Mr. Blakk – and thank you for tugging so tightly on our emotions. In capturing the special, cyclical relationship between grandparent and grandchild, "Where I First Found You" invokes something powerful in all of us. We see time take its toll, a reminder that nothing and no one lasts forever; that our loved ones will be taken from us too soon, but to cherish what we have with one another because that bond and connection transcends the earthly realm.
As we (with tears in our eyes) watch the protagonist granddaughter inspect her late grandfather's art – a beautiful oil painting depicting the two of them walking along the beach, hand in hand – we're confronted with the heavy weight of life, love, time, and connection. It's the sort of thing we might casually contemplate every so often, but Forest Blakk delivers it with a jarring immediacy that pulls us out of the every day, and forces us to embrace the people we love and the world in which we live.
Bravo, Forest Blakk; bravo.
— —
— — — —
photo © James Fitzgerald
:: Listen to Forest Blakk ::
---
---
---