A dynamic drinking song singalong, Pom Pom Squad's intoxicating "Until It Stops" (prod by illuminati hotties' Sarah Tudzin) comes to life in a feverish embrace of dancing and death.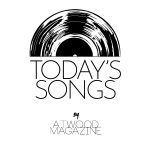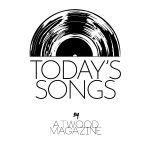 Stream: "Until It Stops" – Pom Pom Squad
---
Pom Pom Squad's latest single brings new meaning to the phrase, dancing the night way, turning that sweet release into a metaphor for the ultimate release. A dark, dynamic drinking song singalong, "Until It Stops" (produced by Sarah Tudzin) comes to life in a feverish embrace of dancing and death. It's an irresistibly catchy and intoxicating outpouring of cathartic, heavy emotion coated in the artist's charismatic signature indie rock radiance.
I told myself I'd be asleep
I should've been in bed by 3
I'm wide awake, sailing
A little drunk, wearing
A dress too tight for me to breath, singing
Released November 10, 2021 via City Sling Records, "Until It Stops" arrives just four months after Pom Pom Squad's critically acclaimed debut album Death of a Cheerleader put Brooklyn's Mia Berrin and friends on the national indie rock radar, for good. One of Atwood Magazine's 2021 artists to watch, Pom Pom Squad have been energizing and inspiring since 2018 – tearing up the airwaves with raw music "you can scream or cry along with, depending on the day," as Atwood's Oliver Crook put it.
The band's new song comes as a result of Spotify's special Fresh Finds program, pairing independent artists with producers and/or songwriters to create original songs over the course of a few weeks (and recording them at New York City's Electric Lady Studios). It's the tech company's first-ever partnership program for independent artists (read more here), and from its first four releases alone (all featuring New York-based artists), the program looks to be a stunning success. In addition to Pom Pom Squad working with producer Sarah Tudzin (aka illuminati hotties), New York/Baltimore's Doss was paired with songwriter/vocalist Cecilia Gault, Brooklyn's Araya was paired with producer Mindchatter, and Brooklyn band TOLEDO were paired with producer Gabe Wax.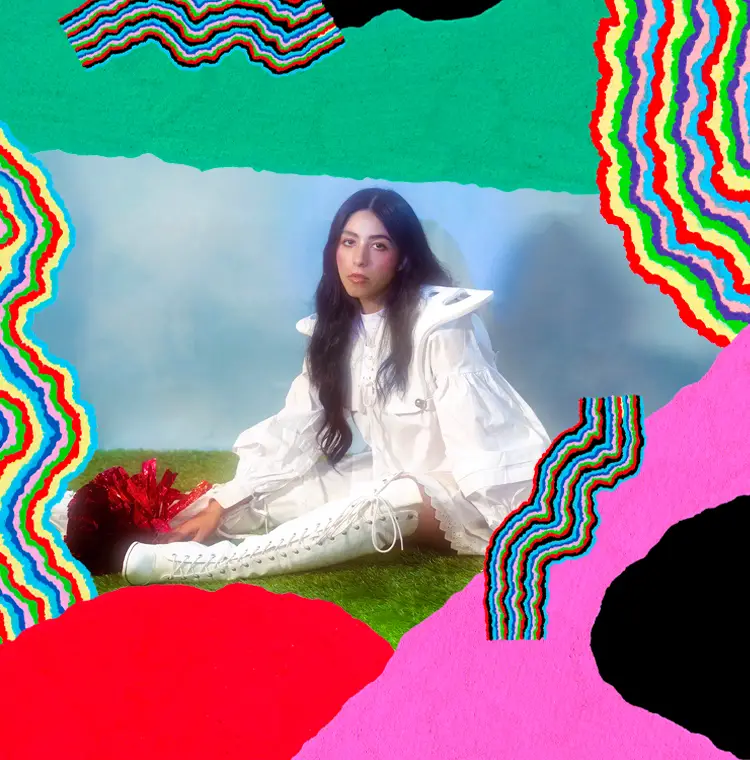 Mia Berrin describes "Until It Stops" as an "anti-ode to the wild nights of your early 20s." A not-so-sober, sobering upheaval, the song finds her dwelling (as she's long been wont to do) in the depths of reflection, tastefully slurring a few words as she sings, "I'm wide awake, sailing, a little drunk, wearing a dress too tight for me to breath." The chorus roars with visceral passion as throttling guitars add extra energy behind Berrin's double-tracked vocals:
You only laugh until you cry
You only live until you die
You're only here until you're not
It only hurts until it…
It's a memorable refrain that, despite what some might consider a rather dismal outlook, gets inevitably stuck in our heads. In addition to bringing out Pom Pom Squad's best, Tudzin adds some of her own flares to the music and production – embedding colorful sonics and textures to the background that bring listeners ever closer to that oh-so seductive feeling of partying out late and stumbling home.
It's a state of being many of us – this writer and Mia Berrin included – know all too well. It may have its allure at times, but as Pom Pom Squad's song makes clear, sometimes the negatives can (and do) outweigh the positives.
"'Until It Stops' is my version of a drinking song," Berrin tells Atwood Magazine. "I'm not much of a partier, but I'm in my early 20s, so whenever I turn down an invite to go out, I go through an internal dialogue wondering if I'm missing my youth. Then, when I actually do go out, I get uncomfortable and then I drink too much and put my foot in my mouth and go home with all my makeup under my eyes. At the time I wrote this, I was thinking about those super sugary club songs of the 2000s that always seemed to mention dancing and death in the same line – there is this strange morbid connection between partying and mortality."
Squeezing a lime between my teeth
Sharing air and body heat
Sparkling spinning
Who was I kidding
Showing up so I could leave
They're singing
You only laugh until you cry
You only live until you die
You're only here until you're not
It only hurts until it…
"Working with Pom Pom Squad is such a pleasure – Mia is so full of fantastic ideas that all point toward building a cohesive universe," Sarah Tudzin says of her experience making this song. "Her art and self-expression are unparalleled – when it's time to hit the studio we have all the time in the world to play with production and recording tricks to best execute her vision."
"Until It Stops" rises and falls, rises higher, and then segues into a searing guitar solo like any great indie rock n' roller should (there's even some cheering and clapping in the background for added effect). What catches us off-guard are the radiant gang vocals accompanying Berrin on her final chorus, effectively transforming an intimate introspection into a revelrous bar-ready singalong. The song ends on a lighter celebratory note, leading us down another rabbit-hole of thought: Is the takeaway here that you only live once, so you should live each moment to the fullest and not get sucked into doing things you don't want to do? Or is it more nihilistic, and none of our so-called suffering matters because it's only temporary anyway? OR is it that misery loves company, and if we're down, we might as well be down with others rather than keep it all to (and for) ourselves? Perhaps –
It's the best songs that keep you guessing, and "Until It Stops" is a great song. Stream Pom Pom Squad's latest below, and here's to hoping we get many more singalongs from the Brooklyn band over the years to come!
— —
You only laugh until you cry
You only live until you die
You're only here until you're not
It only hurts until it
Stops
Stream: "Until It Stops" – Pom Pom Squad
— — — —
? © 2021
:: Today's Song(s) ::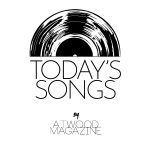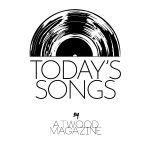 ---
:: Stream Pom Pom Squad ::