Every Friday, Atwood Magazine's staff share what they've been listening to that week – a song, an album, an artist – whatever's been having an impact on them, in the moment.
This week's weekly roundup features music by The 1975, shy martin, Soft Blue Shimmer, BATTS, Princess Chelsea, Noah Chenfeld, EUT, Wonderprince, Zachary Knowles, Moonlight Jones, & Assorted Orchids!
•• •• •• ••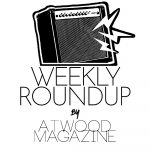 ---
:: Being Funny in a Foreign Language – The 1975 ::
The 1975's fifth studio album is a softly stunning masterpiece. Released today, Being Funny in a Foreign Language feels like the breath of fresh air that this year, and this band, have needed: Love lies at the core of a beautifully tender and honest record that takes everything we've long known and loved about The 1975's artistry, and synthesizes it down into 44 captivating, deeply cathartic, and incredibly cohesive minutes (for reference, the band's last three LPs had a runtime of 80 minutes, 58 minutes, and 74 minutes, respectively). And while Matty Healy's biting social commentary, his charismatic irreverence, and unapologetic introspection are still plenty present throughout this album, Being Funny in a Foreign Language feels relaxed in a way that The 1975 haven't felt in… their entire career.
Maybe we're all getting into our thirties and realizing it feels good to be happy and embrace love, even if that's easier said than done at times. "I'm sorry about my twenties, I was learnin' the ropes, I had a tendency of thinkin' about it after I spoke," 33-year-old frontman Matty Healy reflects on the self-titled opener "The 1975" (every album opens with the song of the same name, acting as a manifest or check-in with the band that sets the tone for the record to come). "We're experiencin' life through the postmodern lens, oh, call it like it is, you're makin' an aesthetic out of not doin' well..."
This song ends with the repeated mantra, "I'm sorry if you're livin' and you're seventeen," which seems to affirm this notion of basking in the calm seas of maturity – as opposed to the turbulence and turmoil of our teens and twenties. From there, the band transition directly into the passionate, enthusiastic love song "Happiness," an uplifting reverie whose dynamic groove, glistening guitars, soaring horns, and heartfelt, glowing vocals are joy manifest. "She showed me what love is, now I'm actin' like I know myself… In case you didn't notice, I would go blind just to see you," Healy sings, going on to declare in a buoyant chorus, "Show me your love, why don't you? Grow up and see…" Things are never black or white for this band, but it's nice to hear them soaking up the sunshine – and making the most of their saxophonist, John Waugh, whose horn smolders and soars throughout most, if not all of the album's eleven tracks.
Being Funny in a Foreign Language is nostalgic and reflective; it's humble and appreciative; it's intimate and brooding; it's achingly raw and brutally honest; and most of all, it's hopeful. There's a no-holds-barred openness and directness to Healy's lyrics this time around (this shines especially bright on songs like "I'm in Love With You" and "Oh Caroline") that, combined with the band's lush arrangements, their vivid, cinematic melodies, and Jack Antonoff's production, creates an overall sense of comfort and warmth.
I've been suicidal
You've been gone for weeks
If I'm undecided, will you decide for me?
Baby, I'll do anythin' that you want to
I'll try anythin' that you want to
I'll try
'Cause you're on my mind
[Chorus]
Oh-oh, Caroline
I wanna get it right this time
'Cause you're always on my mind
Oh-oh, Caroline (Oh-oh)
Fittingly, this album ends with the perfect bow to tie together everything that's come before it. "The only time I feel I might get better is when we are together." Being Funny in a Foreign Language leans into the power of love. It's not corny; it's not cliché; it's just honest, heartfelt humanity shining through the bleak and the blue. This is, without a doubt, The 1975's most realized work to date, and it's all a testament to growing up and reflecting on the things that matter most to us.
:: "wish i didn't know you" – shy martin ::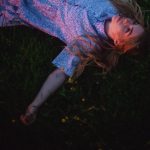 We all have that one person that we wish we never knew.
And believe me, Swedish pop act, shy martin (AKA, Sara Hjellström), is all too familiar with that sentiment. Her newest single, "wish i didn't know you," is the antithesis to a classic love song — a track that begs the universe to let her fully let go of a love that was once so strong.
Backed by a lush acoustic melody, shy's wispy vocals dance over the dreamy soundscape, immersing listeners in 3 minutes of wistful contemplation. The rose-tinted glasses have come off, and now the musician longs for nothing more than an erasure of all of the memories that came with this relationship. She bluntly sings: "You were never mine / Just a waste of time," effectively forcing herself to face the facts and acknowledge that the relationship she once had is now over. Thus, a profound sense of loss pervades throughout the track, without any sign of a silver lining in sight.
And while the track ends without any semblance of closure, it is extremely comforting to know that someone else out there in the world is feeling a similar way. Shy's melody provides listeners with the space to process their feelings in a time frame that feels right to them; reassuring them that loss is a completely normal part of the universal human experience. And with shy's music as the soundtrack, what more do we have to lose?
:: "Love Being" – Soft Blue Shimmer ::
Halfway through October, Southern California is finally getting its fair share of autumn with overcast skies and temperatures that dip below 80 degrees. With the past few days consisting of warm morning coffee, cinnamon candles, and gentle promises of rain, there's nothing I want more than to just hole up in my bedroom and melodramatically pretend like the rest of the world doesn't exist. And as Soft Blue Shimmer sing in their recent single, "Love Being," it's almost as if "I am a moment, a breeze, and a whisper."
Marrying atmospheric shoegaze and spacey noise-pop, Los Angeles' Soft Blue Shimmer put a contemporary twist on such nostalgic genres. "Love Being" is minimal when it comes to lyrics, but that doesn't mean a whole lot when lush guitars and reverberating percussions do most of the talking throughout the track; it's hard to tell whether the gauzy vocals are intended to complement grunge-influenced instrumentals or vice versa, but that's just the charm of a classic shoegaze arrangement. Like the season of fall, the track is warm and comforting as much as it is heavy and pensive.
My face, lips, skin dissolving in your memory
Remind me of what's left here, here
My face, lips, skin dissolving in…
Here, here
"Love Being" is track two on Soft Blue Shimmer's upcoming sophomore LP, Love Lives in the Body. Scheduled for release via Other People Records on November 18th, there's truly no better company for longer nights and mid-autumn blues.
:: The Nightline – BATTS ::
Melbourne artist BATTS has long been a personal favorite of mine; I called her 2019 debut album a perfectly-flowing and raw folk goldmine, and I stand by all those words. "The Grand Tour is BATTS' ambitious debut album and a mesmerizing encapsulation of space, introspection, dreams, and much more… the record as a whole finds a powerful balance between the massive and the minuscule – seemingly, between eternity and existence, and the everyday and mundane."
If The Grand Tour was up in outer space navigating great frontiers, then The Nightline finds BATTS back home on Earth, diving deep into her own raw humanity. Released today via I Feel Fine Records, the artist's long-awaited sophomore album feels gut-wrenching and visceral; its twelve songs are an intensely intimate exploration of life, love, loss, presence, purpose, absence, and all that powerful stuff that makes you think twice about how you're spending your days and what it is you're doing here – on Earth.
"This album, for me, was about making something my Father-in-Law would have loved," BATTS' Tanya Batt told me over email a few days ago. "He passed away suddenly in August 2019 and the world just didn't make sense to me for a really long time after. I wrote a lot about the grief, to help process etc., but after a while I found joy in making music I thought he would really love. I felt like I could hear him commenting on harmonies he would have vibed, or cool music moments that I know he would have animatedly played out every time I walked into a room. It became a really special process, and helped me re-focus on just making music with people I love and taking care of us all as the little musical family that we are. As well as signing with the amazing darlings at Mistletone Records in Australia for this album, I made my own label for the rest of the world called 'I Feel Fine Records' after my father-in-law's favourite Beatles song. It also holds a double meaning with my disability/chronic illnesses too, which is a nice wordplay."
The Nightline is its own especially captivating cacophony from end to end, with highlights ranging from the heavy ("All That I Need," "Blue" ft. Sharon Van Etten") to the driving ("Warm Wine," "Linger" ft. Deep Sea Diver) to the heartfelt ("Temporary Selfish Behavior," "Keeping On") and beyond.
Batt cites the smoldering "Warm Wine" as her own personal favorite track on the record. "That song was inspired by the trial and error of finding the right medications for my Vestibular Migraine & PPPD," she explains. "Withdrawing from strong brain medications and then starting new ones is quite the ride. I didn't sleep for days and went through some big hallucinations/withdrawals. I wanted the song to capture the madness of how it all felt, so it feels very trippy and constant. Sonic wise I was influenced by '70s/'90s soundscapes and harmonies. Especially The Beatles and their Magical Mystery Tour era."
"My vision was pretty set going into this record, It became pretty clear early on within the themes that I was processing a lot of the grief from losing my Father-in-Law in 2019 suddenly. He was a huge music fan and it felt only right if I was covering these topics to make an album he would have loved. I feel every record someone makes marks a moment in time, so naturally I feel like it captures my artistry and where I am at as a person/artist. I'm very proud of this body of work and of everyone that was involved in making it and getting it out in the world."
The Nightline is a lifeline. It's BATTS at her boldest and at her finest, and it turns out you can still soar to great heights while delving into the deepest, darkest depths of yourself.
:: Everything Is Going to Be Alright – Princess Chelsea ::
Last week, New Zealand cult producer Princess Chelsea dropped her new album Everything is Going to Be Alright. In the week since its release, I still find myself stuck in the dreamscape that Chelsea seamlessly creates – filled with rich layers and orchestral landscapes. No stranger to the music scene, Chelsea Nikkel has refined her sound over her long standing career.
A reflection of self-discovery, recovery and healing – "Everything is Going to Be Alright" mirrors the catharsis of these personal journeys, building waves of musicalities that cover the surface only to be stripped away by Nikkel's disarming lyricism. The album opens on the titular track, "Everything is Going to Be Alright," on mellow bass notes that bring our surreal vocals. The record traces Nikkel's story and comes full circle on closing title track, "Everything is Going to Be Alright Pt. 2." Nikkel's striking vocals deliver lyrics that are all the more impactful – backed by shimmering production and dreamy pop cinematics. "Love is much more than a beautiful feeling": lines like these give listeners much to think about, with its lyrical depth mirroring the layers in the album's production.
Princess Chelsea's work consistently delivers a diverse and unapologetic expression of femininity; as what she calls, "emphasizes the aesthetic labor of beauty, and unsettles it." The new album is certainly an expression of Princess Chelsea's dreamy artistry – one that is truly prominent in its singularity.
:: "In Our Room" – Noah Chenfeld ::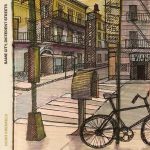 When you are madly and passionately in love, it doesn't matter what you are doing or where you are, every day feels magical. Noah Chenfeld has unveiled a summery new single that captures a little slice of that enchantment. Entitled "In Our Room," the release is a shimmering sun-soaked paradise with wistful indie rock arrangements and dreamy vocals. The lush, calming sound evokes vibes of blissful beach days laying back and listening to the waves. The video also portrays that effortless, easy-going air. From chilling on the grass to lemonade stands and relaxing seaside, you are instantly lulled into tranquility.
The New York native possesses a pensive style that is utterly captivating. Chenfeld is beginning to make a name for himself in the indie scene. Songs like 2019's "I Love Being Tired" hit 1 million streams. He has also previously partnered with prominent artists such as Jesse Rutherford of The Neighbourhood in his other band Rebounder. Listeners are drawn to his graceful, happy-go-lucky nature and as he continues to make music he hopes to maintain that success. This new release emanates the same cozy, casual quality fans have come to know and love.
:: "Step By Step" – EUT ::
EUT are a Dutch quintet that pack the perfect concoction of nostalgia and authenticity into every second of their growing repertoire. As they return with their new single "Step By Step" ahead of their highly anticipated album Be My Reactor, it becomes clear that EUT have delved deeply into their experimentalism.
Taking influence from the likes of Beck, Gorillaz and St. Vincent, there's a fresh feeling to "Step By Step", one which hones down their elusive new sound and likening alt pop energy. Finding their ways with new instruments and compositional approaches alike, their new single soars with diverse musical ability and a passion for versatility. They confide, "On previous records, we might have wanted to dance our problems away lyrically and musically. But during the writing process of Be My Reactor, there were a lot of emotionally heavy moments that had to be placed in a song and didn't deserve to be pushed into the background."
As they confront a new era for their musicality and discourses alike, EUT bring the retro-fitting vibes of the 80s and combine them with their modern flair. As they face troubling subjects with little fear, we're reminded of the strength behind their musicianship. They continue, "On this record, we faced these subjects without fear and confronted them, and in doing so we have tried to break taboos for ourselves." If you're looking for a tune that empowers, inspires and makes you want to dance, "Step By Step" may have just released your next go-to anthem.
:: "In the Clouds" – Wonderprince ::
It's hard not to think of The Turtles, The Monkees, the Lovin' Spoonful, or even The Beatles when listening to Wonderprince's second single. Released today, "In the Clouds" is a sweet haze of warm, gauzy psychedelia delivered with tender, classic pop sensibilities. It's a sonic blanket that wraps around the ears once, twice, three times as the artist's heartfelt vocals and lilting piano chords get swept up in a chorus brimming with lush synths and kaleidoscopic sonics.
"The track is a meditation on change and what waits on the other side of change for us," the London-based, self-produced singer/songwriter explains. "I wrote the music in my childhood home on the South West coast of the UK and recorded it shortly after moving to London. At the time, I was digging deeper into undiscovered music from the '70s, which massively influenced me and opened up my perspective on songwriting."
There's an uncompromising freedom to "In the Clouds" that sees Wonderprince rejecting the rigidity of radio and the tightness of modern pop. If he wants to add layers of oddities – from one-off piano riffs to glistening runs and other fun snippets – then he's going to do it. True to its name, this song ends up feeling like it was made, and will forever be, up "In the Clouds."
:: GOALIE – Zachary Knowles ::
Zachary Knowles' latest project, GOALIE dropped last week, and the catchy indie-pop record stays in your head and reveals itself some more with each listen. At 7 tracks, the upbeat and catchy melodies support Knowles' intimate story of individuality and purpose. Tracing his own journey of self-discovery and self-realisation, Knowles is turning a new page following his debut album "Tendency to Be A Loner" that was released last year.
Drawing us into his world, Knowles plays on funky percussions and grunge-leaning guitars with endearing vocals that lead its self-reflective stories of personal growth. The project touches on the all-too-relatable sensations of insecurity and overthinking, but are dealt with the greatest lightheartedness and optimism that will embrace and comfort listeners in its entirety.
Knowles recognises that he was his own "goalie" in his own journey – seamlessly drawing together the themes in this project. Standout single "Wrong Side" particularly traces his feelings of coming up short, while EP opener "Somewhere in Texas" presents a love letter dedicated to his hometown. A deeply personal and special project, Zachary Knowles continues to connect with his listeners in the most candid way.
:: "Whatcha Doin' To Me" – Moonlight Jones ::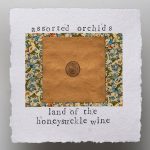 A sultry fusion of Latin, R&B, rock and blues, Moonlight Jones' radiant release "Whatcha Doin' To Me" is sure to be your latest guilty pleasure. The suave singer takes us on an intoxicating journey of lust and desire. With hypnotizing soundscapes of electric guitar and cosmic percussion that bold passion surges throughout. As his smooth, silky vocals soar over those eccentric sonics, listeners are sucked into a magnetic push and pull. The video pairs seamlessly with his soulful tone and sensual aura. Set on a train, the video displays Jones' tantalizing unexpected meeting with a stranger where the spark is instantaneous. He concocted the visuals with prominent director David Rousseau (Pitbull, Jay Sean, Afrojack).
Moonlight Jones draws from a vast range of influences. Born to an Egyptian father and a mother of Czech heritage, it has led him to craft the distinct style he has today. Growing up he was introduced to a wide variety of music such as bluegrass, Asian, blues and folk. Within "Whatcha Doin To Me" you can definitely sense that eclectic inspiration. Though he was raised in Florida there is a worldly quality that consistently erupts in every offering.
:: "The 4th of July" – Assorted Orchids ::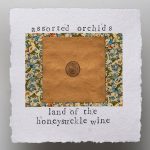 Kindly disregard the fact that July 4th, 2022 was about 100 days ago; the ideas behind that day, from the "spirit" of Americana to notions of freedom and liberty, are ever-present in this country. Assorted Orchids' new single "The 4th of July" is equally evergreen, wrestling with this notion of a country being "the land of the free and the home of the brave" while we all know things back home are a little more complicated than our jingoistic anthems make them out to be.
Far from my home on the 4th of July,
Singing the praises of patriots and spies.
Far from my home, fireworks in the sky,
Singing along to the stars and to the stripes.
I don't know where I belong,
Somewhere close or somewhere far
Beyond wild dreams in the land of the free,
Mountains and streams, shining seas, ships and airplanes.
"'The 4th of July' is about being a stranger on native soil, romanticizing escape but acutely aware that doing so won't solve anything," Assorted Orchids' T. McWilliams explains. "In the world of this song, freedom is a double edged sword."
A Boston-born troubadour who called many places "home" before he returned to Massachusetts in 2019, McWilliams debuted his Assorted Orchids project last year with the inspiring "Uninspired," showcasing expert acoustic fingerpicking skills (played in odd, non-standard open guitar tunings) and an intimate singing voice, as well as a knack for catchy, conversation lyrical storytelling. The ten-track self-titled Assorted Orchids album came in June of that year; his sophomore album, Land of the Honeysuckle Wine, is set to release early this November. "The 4th of July" is the poetic and driving first look at this forthcoming record, and injects a sense of urgency and soul-searching into Assorted Orchids' charismatic, alluring alt-folk artistry.
McWilliams' lyrics are the heart and soul of this song in particular: Listen up and listen well, and before the fireworks go off, you might learn something special, or come to see the world through new eyes and a fresh perspective.
I'm not sure I want to know
Why I stay and why I want to
Go to the place where the sun meets the waves,
Biding my time 'til everything's all —
Right in the world, until everyone's fine,
Hoping to find that I'm aging like fine wine.
Far from my home, hard at work in disguise,
Living alone on an ocean of lost time.
I wanna go where everyone knows
How to be kind –
The 4th of July arrived.
— — — —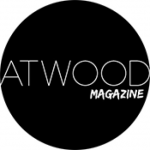 :: Weekly Roundup ::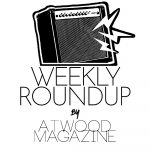 ---
:: This Week's Features ::
---