Every Friday, Atwood Magazine's staff share what they've been listening to that week – a song, an album, an artist – whatever's been having an impact on them, in the moment.
This week's weekly roundup features music by Zaia, Nathaniel Rateliff, Taylor Swift, Soul Glo, The 1975, Josh Stevens, Halsey, Irene Skylakaki, Joseph Marcus, Felid, and Commend Debord!
•• •• •• ••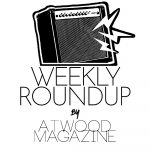 — —
—
:: "Papier Foil" – Commend Debord ::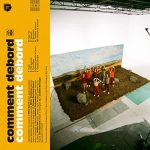 What music am I grateful for this year? I guess I'm grateful for those very few live shows that I experienced in 2020 and how golden and cherishable they now feel. Comment Debord are a seven-piece from Montreal who make fun, laid-back, largely 70s inspired music that, with its lightheartedness and energy, is made to be played live. Coinciding with the release of their self-titled debut album at the beginning of September, they played a show outside on an urban beach covid safe with social distancing in place (although there weren't that many people so it was fine). This was the first show I had seen since the beginning of March and the sight of a stage and the sound of IRL instruments coming from the speakers and the joyfulness transmitted from the band to the audience and how for a brief moment it felt like a normal (end of) summer's evening was….eurghh, satisfying. Especially because who knows when the next live show I see will be.
"Papier Foil" is one of the catchiest songs on the album and is intended to bring a momentary beam of optimism to you wherever you're listening to it. Also, I guess the lyrics are kind of fitting here. "C'est avec toé/ C'est avec toé/ Que je veux/ Ne pas être seul" Yep, I don't want to be alone.
:: And It's Still Alright – Nathaniel Rateliff ::
The album And It's Still Alright captures pain. Written in the wake of Nathanial Rateliff's divorce and the death of his best friend—equated as the same grieving process so well that it's tough to know which lyric is about which—it's a somber snapshot of struggle.
While the songs are catchy, emotive, and raw, the real home run of this record is Rateliff's vulnerability. In a time where toxic masculinity is wreaking havoc, seeing a 42-year-old man croon that it's actually not alright is soothing. At certain points in the record he breaks—even during his summer livestreams it was unclear if he'd make it through the song.
It's tender, heartfelt and an appreciated reminder that it's always better to belt it out than bottle it up.
:: Very Alone EP – Zaia ::
My personal pick for "Best EP of the Year," I can't help but keep coming back to Zaia's VERY ALONE as one of 2020's most striking, moving records – a collection of music that has defined my experience of 2020, seeing me through the isolation, uncertainty, and pain of the coronavirus pandemic, the unity and solidarity of the Black Lives Matter protests, the strain of a fractured local economy, the stress of the election, and the daily grime of working from home.
One of Atlanta's most promising up-and-coming artists, 22-year-old Zaia released VERY ALONE in mid-May of this year; its music and its words were all but finalized long before coronavirus or the late George Floyd became household names. And yet, the raw emotion, the balance of individuality and community spirit, and the sheer undeniable energy rippling through each of his nine songs lends VERY ALONE the 10/10 rating it so deserves. Highlights such as the poignant title track "Very Alone," the urgent "Demons," and the bustling "Innerstate" stand out for their lyrical quality, as well as their melodies and instrumental arrangements. Such genre-defying sounds bump up against themes of connection and disconnect, love and loss, self-discovery and rebellion; Zaia explores Black identity through a youthful, sage lens that refuses to conform to stereotypes and bend to anyone's will but his own.
For Zaia, I'm sure VERY ALONE speaks best to the life he was leading last year, in late 2019. For anyone who has had the pleasure of discovering this record since its release, it more than defines our shared, fractured 2020 experience. If one aspect or quality of the music outshines all the rest, it is undoubtedly Zaia's own perseverance and steadfast determination: One that speaks to our own inherent commitments to soldier on, see this moment through to its bitter end, and move forward, past this  period in time, stronger than ever: More sure of who we are and why we are.
:: folklore – Taylor Swift ::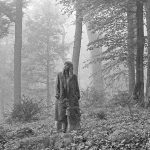 When I think back on the calamity that was the year of 2020, one thing sticks out to me as a really bright spot — and that is music. That's what I love about music, that it endures even during our darkest times and can help mentally take us to brighter moments in our past. This year I found that my happiness was hinged on the songs I listened to, moreso than ever before.
In late July, Taylor Swift dropped her surprise album folklore that arguably none of us saw coming. It quickly became the album I didn't know I needed but did. For me, folklore was the soundtrack to the most unconventional of summers. I listened to "august" driving my yellow cruiser bike up and down my block as a cure for the boredom I experienced in quarantine. I chatted about favorite songs over Zoom calls with friends I haven't seen in months. It also was a tangible reminder to me that we can still create things of beauty in dark times (the album was created in isolation). Between its stripped-back sound and raw, earnest lyrics, folklore is a highlight of what is otherwise going to be remembered as a very difficult year.
:: Songs to Yeet at the Sun – Soul Glo ::
Criminally underrated Philly hardcore band Soul Glo is a torrential force on their latest EP Songs to Yeet at the Sun. Bridging elements of thrash and hip hop with pummeling guitars, shrieking, and a poetically punk cadence, they confront social injustice through a Black, queer lens. For one, the band subverts sexual empowerment expectations with "2K," a banger about navigating sex while trans. Their clever and biting lyrical critiques target systemic racism's many insidious manifestations elsewhere, from the lasting effects of the War on Drugs' aftermath to the predatory and hypocritical criminal justice system. Tracks like "(Quietly) Do the Right Thing" and "I'm on Probation" explore how the effects of white supremacy and capitalism, two inextricably connected evils, work to pit oppressed folks against each other as they are forced into survival mode. Unafraid to get personal, "29" addresses mental illness and medication as a tool for survival ("Thank God for Escitalopram"), which is doubly challenging due to Big Pharma's unethical pricing practices. Eloquent, accessible, unflinchingly honest, and rightfully aggro, Songs to Yeet at the Sun is a fitting end to 2020—and hopefully, the beginnings of a Black hardcore renaissance.
:: Notes on a Conditional Form – The 1975  ::
2020 has been, in a word, hellish. The world in which we live, and the things that we are accustomed to doing in our day-to-day, have been completely upended and created such uncertainty amongst our society. January, February, and even parts of March feel like a lifetime ago. Yet, borne in this uncertainty, there has come beautiful art. This art will continue to carry us through. And, for me personally, The 1975's seminal fourth record, Notes On A Conditional Form has proven to be the Atlas carrying the weight of the world.
The 1975 has hoisted me through a host of pivotal life events; from starting and graduating university, to falling in love and subsequent breakups, to transcontinental moves across an ocean and back again. So, it only feels befitting that a band that has played such a significant role in my life over the years still maintains their status as harbingers of reality and dealing with all that goes with it. NOACF, for its part, continues The 1975's penchant for apropos narratives, delineating everything from coping with mental health, love and heartache, and an ongoing climate crisis, to name a few. The band has always had a knack for relevancy, and even in an ongoing pandemic, this aptitude remains ever-present. NOACF relates to its listeners in a way that never feels forced; rather, The 1975 masterfully denote their portraits of humanity with ubiquity and redolence. In a year that has held so much diffidence, NOACF and The 1975 remind us all that we are all experiencing the human condition in togetherness, all at once and analogously. And, more than ever, it's comforting to realize that we are not alone.
:: "Tell Me What You Think About Me" – Joseph Marcus ::
While this year has undoubtedly robbed us all of a whole array of new experiences, thankfully being stuck indoors all the time has given me to find a bunch of new favourite artists. I first stumbled across Joseph Marcus when I heard his engrossing track "Summer Rain." The easily relatable nostalgia-drenched lyricism and exhilaratingly energizing lyricism warranted a dive into the rest of his discography.
That led me to the broadly ominous "Tell What You Think About Me," which sees Marcus tackle his own battles with anxiety and depression. He speaks to the sometimes overwhelming and unexpected up and downs that we experience to various degrees. Given the situation we were all collectively plunged, I think that sentiment has never been more relatable. One day you can be relishing in the new-found freedom and flexibility that accompanies working from home. Then the next you can find yourself plunged into seemingly inescapable intrusive thoughts that see you reflect both on the world and your own sense of self. With his cleverly catchy lyricism and inventive production, it's clear Joseph Marcus is going to go far.
:: "Hello Darling" – Josh Stevens ::
Josh Stevens' heartwarming indie rock anthem "Hello Darling" shows us all how thankful we are for our loved ones. This soaring track narrates his deep dedication to making sure his daughter grows up in a world without sexism. The tender track is not just a sweet ode to his daughter, but a song for all young women and the challenges they face. It is touching tracks like this one that I am so grateful for. With so much hate and animosity circulating in today's climate, it is important to remember how much love we hold inside us through our fight for a better tomorrow.
The Los Angeles-based singer, songwriter, and engineer has worked with legends like Snoop Dogg and Ne-Yo. Recently he has developed an indie pop/rock sound that radiates raw emotion. In "Hello Darling," you can feel that poignancy shining through with so much intensity.
:: "You Should Be Sad" – Halsey ::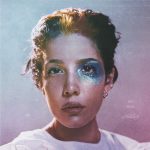 There are many empowering songs about how to recover from a breakup, and Halsey's "you should be sad" is the cutting edge among them.
It is a song that combines country with an aggressive guitar, which expresses the immense regret that the artist feels for the one who hurt her. Most importantly, "you should be sad" contains the exact words that all of us would like to dedicate to someone who is no longer part of our life. Halsey copes with this breakup in a mature way by coming out victorious and reminding us that, in love, revenge never wins. We could not be more grateful for this subtle, yet important message.
I wanna start this out and say
I gotta get it off my chest (My chest)
Got no anger, got no malice
Just a little bit of regret (Regret)
Know nobody else will tell you
So there's some things I gotta say
Gonna jot it down and then get it out
And then I'll be on my way
Long story short; it is normal for a love story to end, as it is normal for one to get hurt because of it. But if we were hurt, any revenge would be pointless. We must keep going on our own path, and remember that we're not the ones who "should be sad."
:: "Thank You. For Good Science" – Irene Skylakaki ::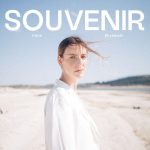 AThere is something quite chilling I have been loving about this track by Irene Skylakaki. Taken from her fourth studio album Souvenir, "Thank You. For Good Science" feels as if it is almost two songs in one. On one side there is a very melancholic, subtly rock-tinged and slightly on edge vibe yet this is juxtaposed against harmonious and lush instrumentally led sections. The Greek rising alternative-folk star is intriguing to listen to and well worth a listen for her sheer eclecticism.
:: "On Your Own" – Felid ::
If there was ever a word for the song title that best personifies 2020,"On Your Own" by Felid would have a good chance of winning. While the list of horrible things this year has brought feels seemingly endless, spending so much time in isolation has obviously allowed more than ample time for self-reflection. Back in a normal pre-covid world, many of us were too busy to fully consider and reflect upon the way in which we were going through life. With "On Your Own," Felid poignantly reflects upon our capacity to get lost in habitual routines and allow the influence of toxic people to persist.
With this track and the rest of Feild's discography, there's an unquestionably invigorating element that sees the talented artist revel in delight at the fact despite what we've been through we all have the capacity to improve our situation. I think Felid's inventiveness and ingenuity need to be celebrated and would recommend everyone checks out the three tracks he's put out to date.
— — — —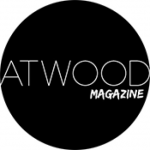 :: Weekly Roundup ::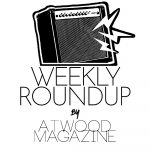 ---
:: This Week's Features ::
---