Seattle's Racquet takes listeners on a journey through space with jazzy vocals and intricate guitar riffs on her debut EP, 'Artifacts.'
— —
While most artifacts are old, this one is brand new.
Atwood Magazine is proud to be premiering Racquet's debut EP Artifacts, produced with Eric Lilavois (Saint Motel, Atlas Genius, Surfer Blood)  and independently out 3/16/2018. The solo project of Seattle born and raised musician Sapphire Jewell (member of all-female post rock band Gypsum and guitarist for REL and more), Racquet's impeccable guitar chops and silky voice lend her music a texture that resonates through the ear drums, leaving the listener feeling as if they are floating through time and space.  An impressive six-song introduction, Artifacts is truly a shmorgishborg of emotion: "This EP is more like two short concept EPs smashed into one," singer/songwriter and guitarist Jewell says of her debut. Emotive and moving, Racquet's music is about rebuilding, deterioration, self-reflection, and nostalgia.
Listen: 'Artifacts' – Racquet
The EP tells two different stories: "Surface," "Change It," and "Artifacts" serve as "three chapters in a continuous narrative about the deterioration, reconciling, and rekindling of a relationship," while "Cutback," "New Name," and "Sundown" are songs of self-reflection. The fullness of Jewell's voice crashes hauntingly over the building melody in "Surface" as she sings:
When I broke you weren't at the surface
Did I leave you to your darkness?
Couldn't hold on to my own breath
Did it swallow you whole?
Did it swallow you whole?
The song is a heartfelt response to a relationship that's gone on long past its expiration date. "I wrote "Surface" as my relationship fell apart two summers ago," Racquet recalls. "My partner was going through a difficult period in his life and I was overwhelmed by the emotional weight of it. We were drowning, and I didn't think I was strong enough to keep going – so I let our relationship self-destruct. I felt like I'd let him down when he needed me most, and I couldn't stop wondering if he was going to be okay." The passion and love contained in the lyrics of each track drip from every note like honey from a beehive.
Their story continues throughout Artifacts: "Weeks passed and I felt more guilt as time went on. It was getting worse every day and I needed to do something about it. Something involuntary in me told me to find my way back to him but I didn't know if that was the right thing to do. I was confused, ashamed, guilty, and feeling a little jealous. I wrote "Change It" during that period of time."
"I wrote "Artifacts" as we slowly found our way back to each other. I wondered if he was better off without me but as we were going through the wreckage and reviving our happier memories, I knew we needed to be together. The emotional weight from earlier hadn't disappeared entirely but it was something manageable now. I knew he was worth it and always will be. The ocean that was swallowing us dried up and left a desert with our memories waiting for us on the seafloor. We just had to collect them and move forward together."
Perhaps the most impressive attribute of Racquet's music is her ability to build soundscapes within each song and then carry those themes throughout the EP. An example of this can be seen in the opening track "Sundown," about nostalgia and self-reflection.
After sundown
Let's go to the places
That made us who we are now
All the familiar faces
After sundown
I'll take you to the places
In my hometown
Now they're just empty spaces
Jewell's jazzy voice drifts over expertly crafted guitar riffs giving the listener the musical equivalent of sitting on a rocky beach. If you close your eyes while listening you can almost taste the salty air as you stick your feet into the cool ocean water — letting the waves crash over you on a hot summer day. The ocean is a motif that Racquet has delicately interwoven into the EP both lyrically and musically. Her ability to do this is what makes her music so impressive and unique from other artists with similar sounds.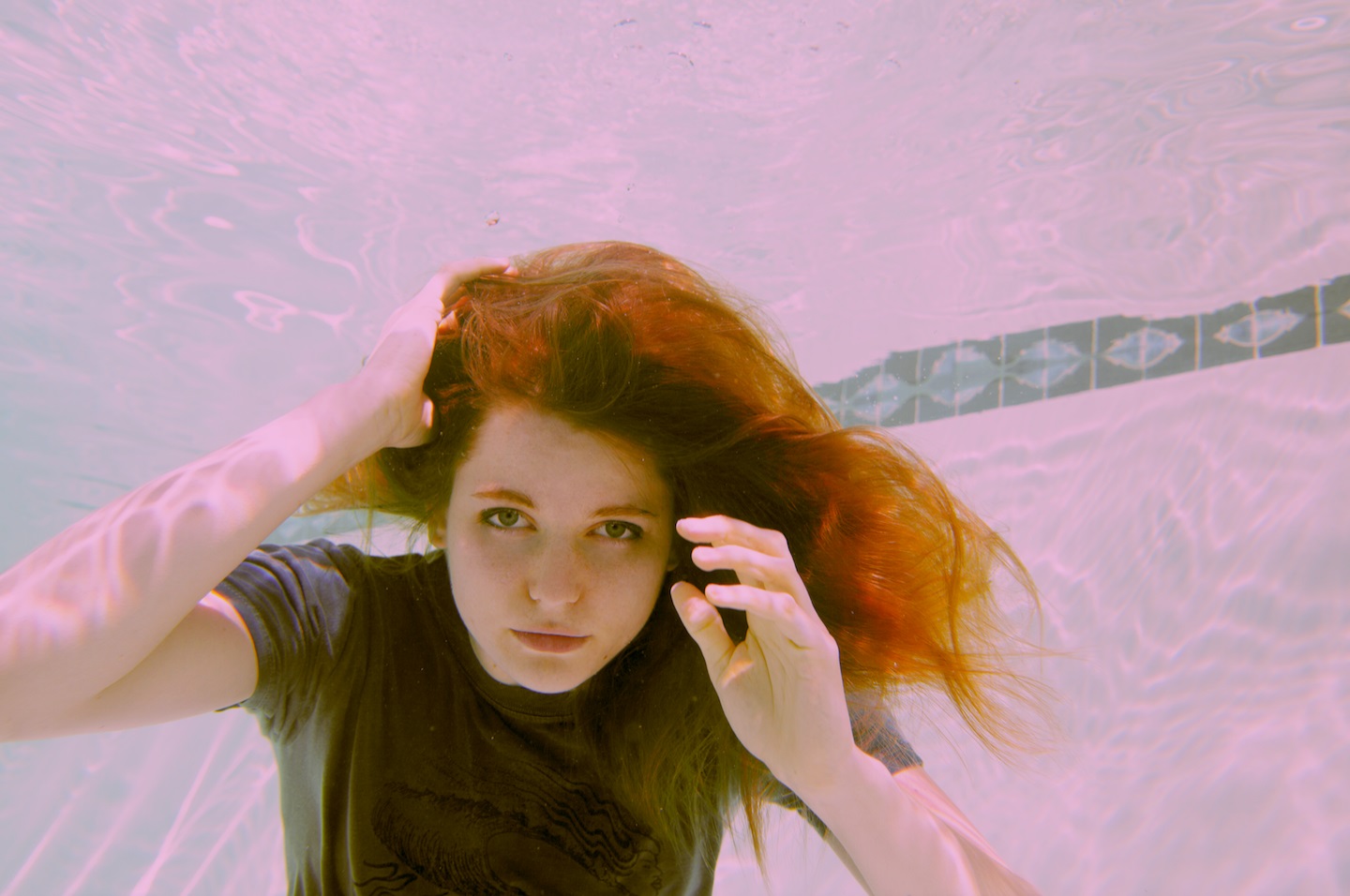 When I went back
thought I'd find you, buried in the sand.
But when the ocean dried
You were alright, in the desert in the night
We woke alone, covered in sand,
clean my face with your hands
pastels and white
How did I leave you behind?
But you don't think like that do you
Cause it's not, that's just not what you're used to
– "Artifacts," Racquet
Artifacts is truly a brilliant display of Sapphire Jewell's songwriting abilities. She creates indie pop tunes that are not only catchy, but also impassioned and intricate. There is no better evidence of this than on the EP's title track "Artifacts," which chronicles two lovers slowly making their way back to each other after a breakup. It faithfully captures the EP's themes of reconciliation, emotional growth, and rebuilding:
In the stacks of artifacts it's me and you.
In the stacks of artifacts lets make them new
Jewell sings the chorus in a sultry voice that echoes through the ears. Racquet brings jazz vocals and pop-influenced melodies to forge a sound that makes you want to to cry and dance all at the same time. In fact, throughout Artifacts, Racquet plays with different soundscapes and rhythms to find a sound that is truly her own. Intricate guitar riffs intermingling with deep, jazzy vocals create a listening experience that is sure to take anyone to space and beyond.
Artifacts is out on all platforms this Friday, March 16, 2018.
— —
— — — —
? © Sapphire Jewell


:: Artifacts – Racquet ::