A fragile indie folk record of fracture and friction, 'How to Start a Garden' aches with an intimate intensity as Of Monsters and Men's Nanna Bryndís Hilmarsdóttir navigates life's low tides and stormy seas with poetic candor, breathtaking grace, and glimmers of raw hope.
Stream: "How to Start a Garden" – Nanna
---
Nanna Bryndís Hilmarsdóttir's debut album opens in a moment of breathtaking stillness and raw vulnerability.
"Signing off and I can barely hear your voice," the Of Monsters and Men co-vocalist and songwriter sings softly, her voice a heavy and hushed stream of heartfelt emotion gliding alongside gentle acoustic guitars. "Television told me to expect a storm… heading out so I can see you before everything turns to shit." The bitter cold of Iceland's long winters comes to life as she recounts a relationship's slow, painful breakdown. "You must know, what I know, though you say we'll start a garden after the snow.">
But this is the winter of their discontent, and there will be no seedlings sprung to life the next spring. "Your love is not quiet," Nanna concludes, resigning herself to a foregone conclusion she couldn't prevent. "Can't seem to grow a garden…"
Winter is long and cold in Iceland, but one season always inevitably folds into another. Just as every ending is also a new beginning, Nanna's debut album marks the bittersweet start of something special. The Icelandic singer/songwriter delves deep into her own emotions and experiences as she weathers life's turbulence, piecing apart moments of joy and moments of sorrow in an attempt to understand, comprehend, and accept where she is today. The result is a heartrending indie folk masterpiece: A fragile record of fracture and friction, How to Start a Garden aches with an intimate intensity as Nanna navigates life's low tides and stormy seas.
suddenly i hear a creaking at the door
and i don't know if i live here anymore
another ghost in the auditorium
i dress up nice, guess i paid the price
then we both went down to the water
to dry our eyes
in the elevator i would sneak a kiss
i knew love but i had not known one like this
can't believe i miss the bathroom stalls
and hotel bars on an airplane
trying to get some rest
all i ever wanted to do
was sleep on your chest
– "How to Start a Garden," Nanna
Released May 5, 2023 via Republic Records, How to Start a Garden is a beautiful fresh start for Nanna Bryndís Hilmarsdóttir, who for the better part of ten-plus years has been best known as the lead singer, guitarist, and principal songwriter of multi-platinum indie folk-rock band Of Monsters and Men, with whom she has released three critically acclaimed studio albums, toured all over the world, topped music charts and headlined festivals worldwide.
In 2019, Atwood Magazine named Of Monsters and Men's 2012 debut album, My Head Is an Animal, one of our favorite albums of the decade, praising the band for cultivating a sense of intimate integrity and earthen hope: "The notion that vulnerability and being true to ourselves would not only heal us, but also might perhaps lead to some sort of enlightenment… Of Monsters and Men transcended the moment to offer an enriching musical landscape full of crests and troughs, celebrations and upheavals. It's a soundtrack for moments of solitude and kinship worth visiting not just to escape the every day, but also to check in with ourselves dwell in our own animals."
Of Monsters and Men recently celebrated their platinum debut album's ten-year anniversary with The Cabin Sessions, a stripped down performance of My Head Is An Animal in its entirety, recorded at a cabin in Iceland.
It was at that same cabin that Nanna decided to restart her solo career – a pursuit she had put on hold well over a decade ago, when the band blew up.
"I've been working on this record for the past few years; the seed of the album was planted a very long time ago," she tells Atwood Magazine. "I used to make music on my own before I was a part of Of Monsters and Men. I've always had it in the back of my head to return to this project, and when the world paused for a bit in 2020, I had time to focus on that. I worked on this record in a few different places. I wrote most in Iceland and recorded in between my cabin and studio in Iceland and in upstate New York. My vision in the beginning was simply to document what I was experiencing at that moment, and that's something that became a constant thing throughout. I also decided to not tell a lot of people that I was working on an album, until the very end. I wanted to keep it a secret because I think that there's a sense of freedom that comes with that. I think that had a huge impact on the way the album sounds."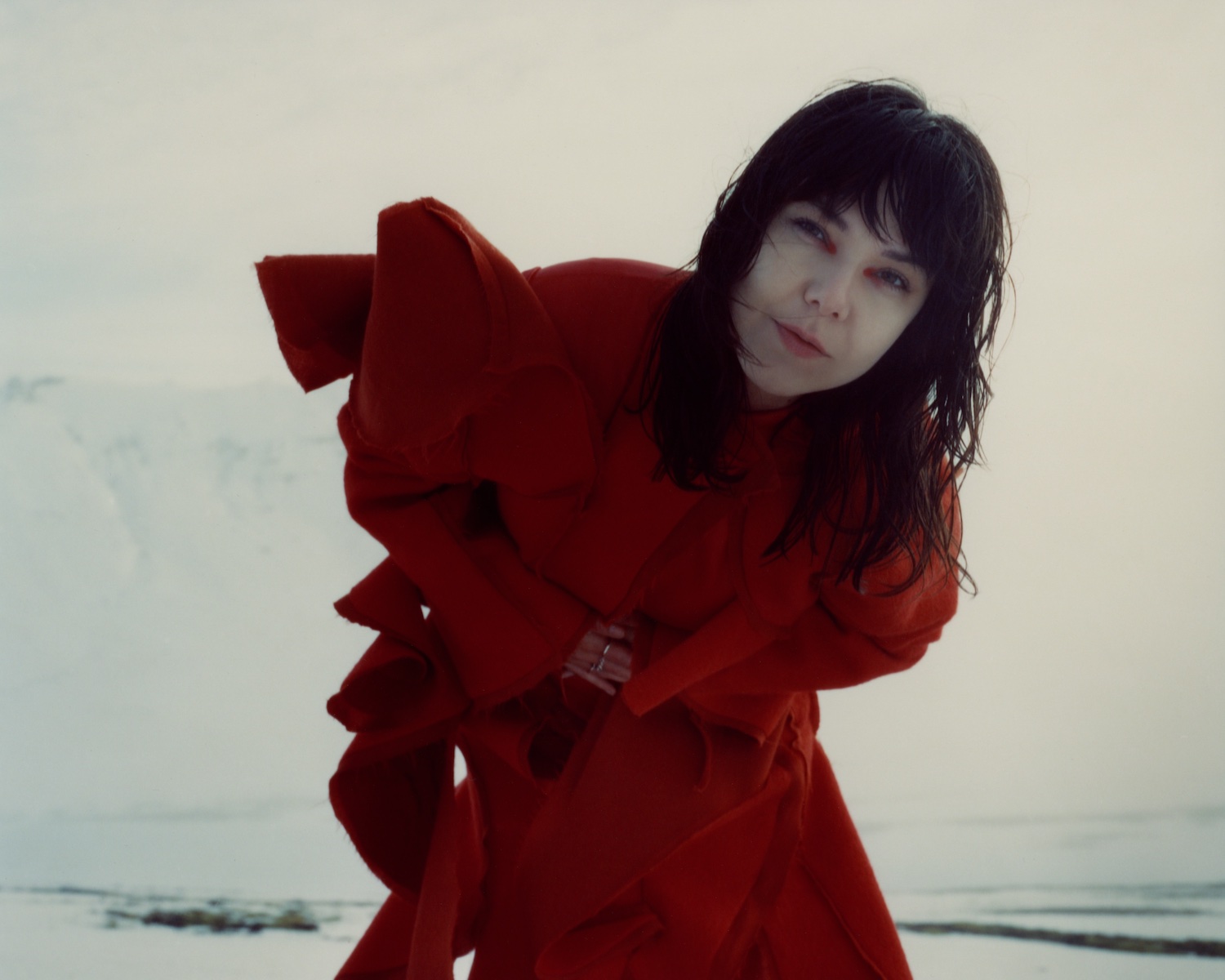 While she is one of Of Monster and Men's primary voices, Nanna feels quite a big difference between her band work and her solo work – and that goes beyond the absence of her co-vocalist and guitarist Ragnar "Raggi" Þórhallsson, with whom she's written the bulk of their songs.
"When I work in the band it's such a collaborative environment," she says. "We sound the way we sound because we are all very hands on. So each person is bringing their own thing to the table. We feel the best when we are in front of a crowd, and although we have quieter moments, the natural way of the band is dynamic and big. I get to be the extroverted part of me with the band, and I love being on stage with the guys, but I naturally gravitate towards the quieter moments."
"This record that I just made, How to Start a Garden, is perhaps the introverted part of me. I've sometimes described that this album is headphone music. It's a person walking home alone at night, or driving in their car or on a train or lying in bed. It's a conversation between myself and a person on the other line."
How to Start a Garden takes its name from the aforementioned opening track on the record – the one that sets the scene for one life chapter's end, and the next one's beginning.
"That song was written in the middle of a bad winter," Nanna recalls. "I had just moved into a new home that I was getting used to after having had no real roots for a while. My new neighbour loves spending time in the garden, and so in the summers, it's the most beautiful place. But when I wrote it, it was winter, and seeing things in bloom felt like it would take a lifetime."
and i know that you've just been through a lot
you always say that i'm riding on my stubbornness
and you're just trying to be so damn kind
but your love is not quiet
you are my way out
you are my way out
thought that you were my way out
and i am your way out
am i not your way out?
but your love is not quiet
can't seem to grow a garden
– "How to Start a Garden," Nanna
"This was something I was thinking about a lot while making the record and it bled into every song: How making something of substance takes patience, much like growing a garden. The question of how to start a garden is really a question of how to return to something simple and honest. I was learning to be stoic in the process of change and starting over. And I'm still learning how to do that."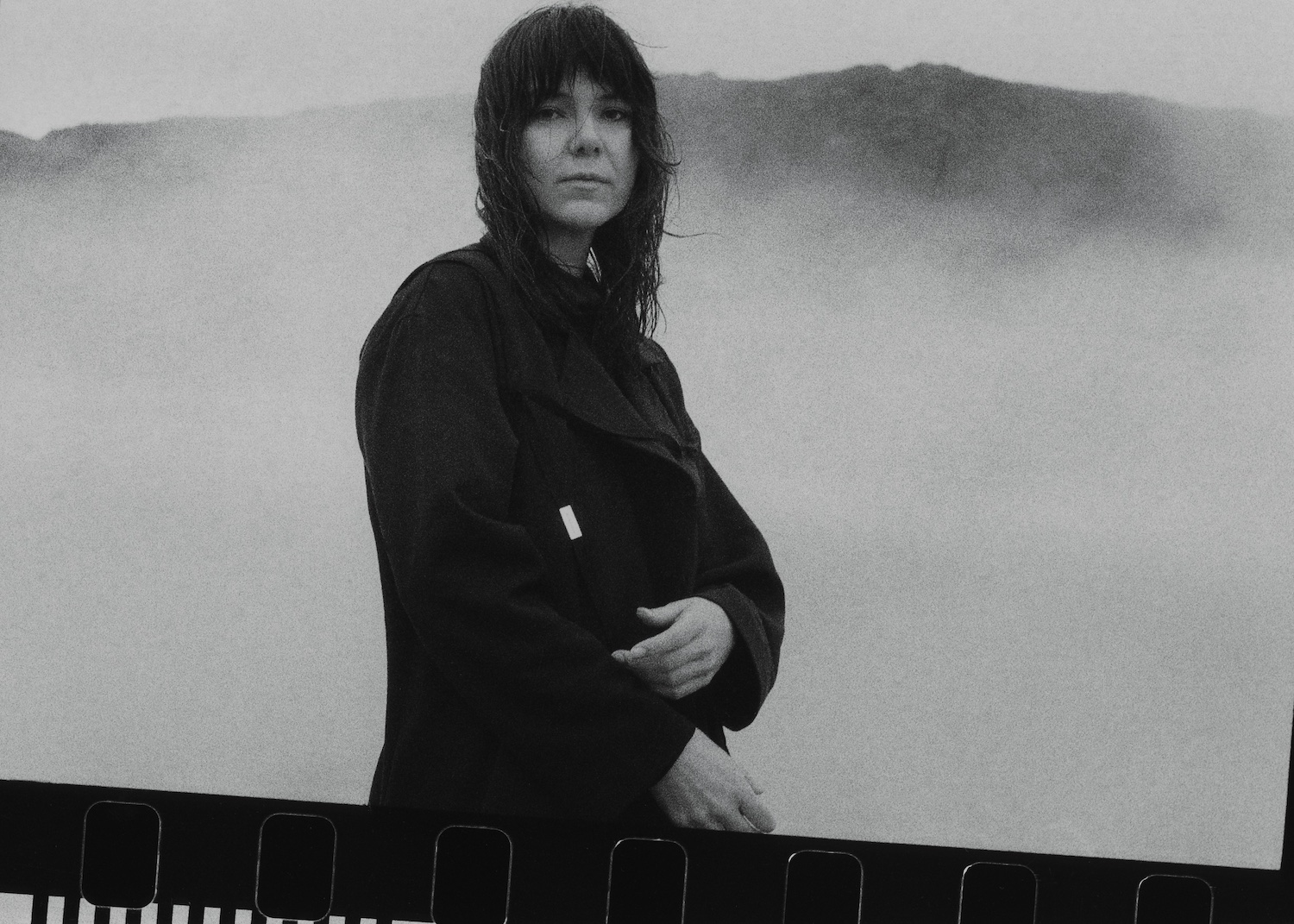 Nanna describes her album as nostalgic and hopeful, navigating life's growing pains with caution and care.
Throughout How to Start a Garden's eleven songs, we feel the weight of the world pressing down on her, and we hear her inner strength come out as she carries on – sometimes with a heavy heart, but always with an optimistic soul, even if that light is just a tiny spark in an overarching, all-consuming darkness.
Highlights include softly stirring songs like "Sputnik," "The Vine," and "Godzilla," three folk-leaning ballads that showcase Nanna's profound talents as a poet and as a vocalist, as well as her ability to create deeply moving moments of catharsis out of the most delicate and raw musical performances. "Simple rules, we don't talk, but not talking to you, I feel lost," she sings of a particularly visceral point of isolation on "Sputnik." "How did we get from crashing in bed, to crashing and burning out? How did we get here?"
In contrast to these fragile moments are standouts like "Crybaby," "Disaster Master," "Bloodclot / Andvaka," and album closer "Seabed," each of which hits hard – but in very different ways.
Starting with the gut-wrenching lyrics, "Do you love me? I can take it. Do you think we can somehow make it," the sonically and emotionally charged "Crybaby" is a churning fever dream soaked in heavy feelings and tastefully overdriven guitars. It's a beautiful mess, captured all too perfectly (and poetically) on record.
all the very best of me was given to
the dogs in the street
well I don't have a problem
with crawling on fours
but I feel stupid that
I've tried so hard to burn you up
then ignite a spark
if I don't have a problem
with being alone
does it hurt you like it hurts me?
can't keep it up…
but i can't give you up…
– "Crybaby," Nanna
---
Meanwhile, "Disaster Master" is a smoldering, cinematic, and anxious reverie full of emotional chaos and worried thoughts; when Nanna sings, "I'm addicted to disastrous thinking, and I think that you are too, a tornado just swept through this town, we barely made it through," she's addressing a series of storms brewing within. It's one of her finest moments of songwriting to date, and she seems to know it, too; her forthcoming run of shows this summer has been named the Disaster Master Tour, in honor of this breathtakingly beautiful song.
can i go off the path
find a breeze, start with nothing
start a garden, the ghost and me
she is silent, my head silent
finally, can i go
to start a garden, the ghost and me
can i go, to start a garden
the ghost and me?
– "Disaster Master," Nanna
---
One of Nanna's musical talents has always been her ability to foster cathartic and meaningful connection through powerful moments of unfiltered humanity.
Whether the music is as soft as a whisper or as loud as a shout, she hits our ears and our hearts with phenomenal strength. Now without the cover of her bandmates to blend in, she stands out more than ever as one of the most gifted, thought-provoking songwriters of her generation.
"I think it's very representative of who I am as an artist," she says of How to Start a Garden. "When I first started making music as a kid in Iceland it was me in my bedroom with my guitar, and many of these songs come from the same place. I love layers and hidden meanings and I gravitate towards lyrics and soundscape. This record was such a specific time and place for me and I wanted to try and capture it as best I could for myself, really. I recorded my friends laughing and my dog walking on the creaky floor and the rain outside my bedroom and had new and old friends play on the tracks. It's a very personal album."
As far as personal favorites are concerned, Nanna points us first and foremost to the album's five-minute finale, "Seabed."
"I really liked working on [that song]," she says. "There's this mantra in the end – it's sung in Icelandic, so that feels very special to me. 'Voyager' was also special. It was recorded in Dreamland, and I loved spending time up there. Josh Kaufman (who produced the track) and I sat across from each other and played this song, capturing the feeling in that moment. But overall, I loved the recording period. It felt free and playful which is something I look for when creating. I consider that a big success, when you feel that you had a good time making a record."
That "little ghost mantra" on "Seabed," sung in Icelandic, is also one of Nanna's lyrical highlights. We've provided the English translation (per Google Translate) below:
"Vetrarhríð
en holan hlý
grefur sig snjóinn
kafarinn
í veðurdyn
sekkur ofan í sjóinn
en ég legg þig upp við vangann minn
mjúkur er hann móinn
geng nú aftur
heim á leið
syngur draugakórinn"
– "Seabed," Nanna
"Winter storm
but the hole warm
the snow digs in
the diver
in the weather
sinks into the sea
but I put you on my bed
soft is the peat
going back now
on the way home
sings the ghost choir"
– "Seabed," Nanna (English translation)
---
Further on the topic of lyrical highlights, Nanna cites special bonds with moments in her songs "Godzilla," "Voyager," and "Igloo":
"New beginning
Usually means an end
And someone
Has to play the villain"
– "Godzilla"
"is there life on mars?
or Karaoke bars
and awkward small talks
in the bathroom stalls"
– "Voyager"
"It's not that I'm lonely
But misery sure does love company
So maybe spend the night with me
Somewhere in the dark
In the parking lot
My car is like a globe where I can hide
And sleep you off"
– "Igloo"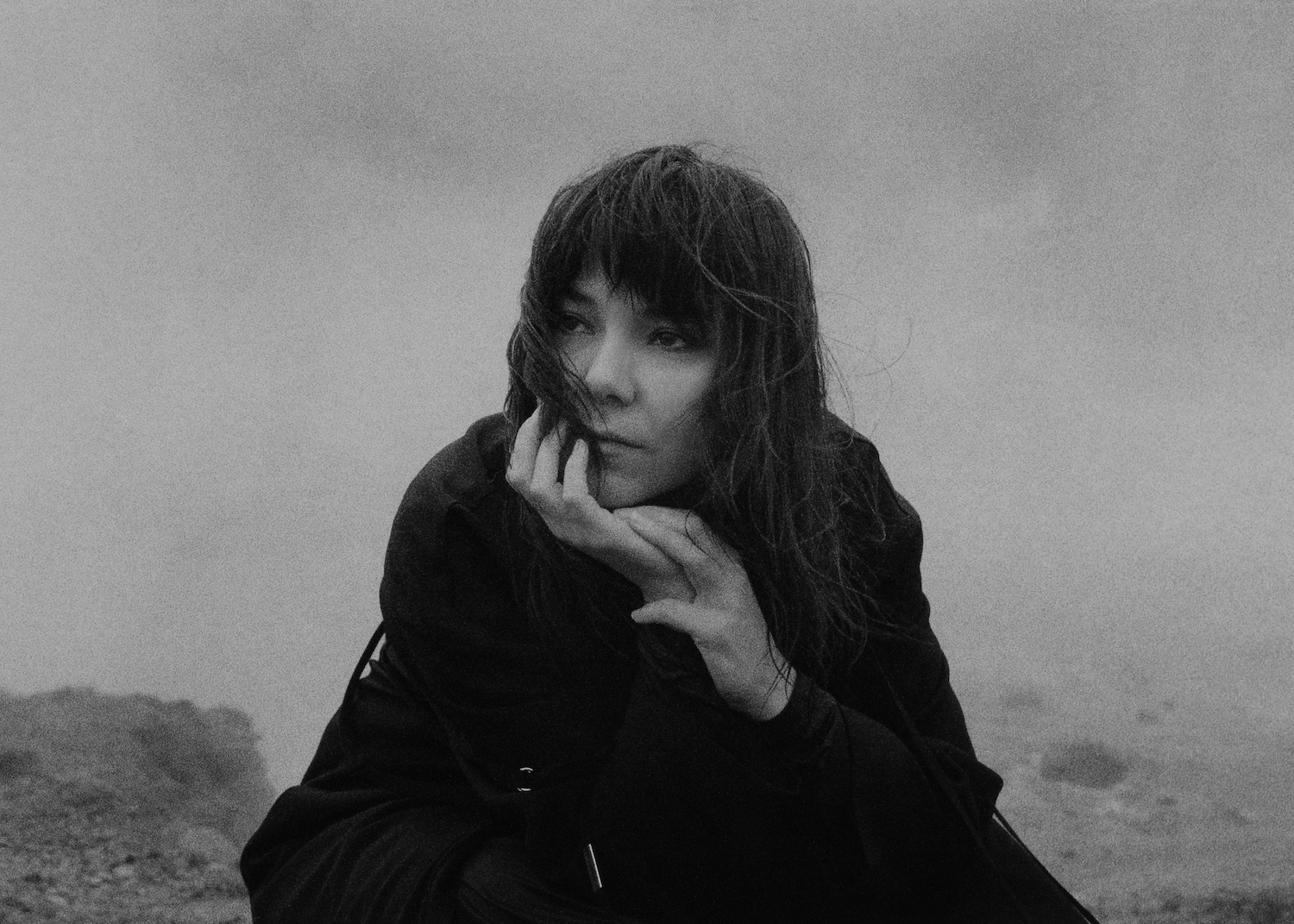 For Nanna, this album is so much more than just a fresh start: It's the opening of a door filled with potential and possibility.
"A lot of things had to end for this album to become what it is," she says. "A long term relationship, my prior sense of home and belonging and security. But it's also an ode to the joy of new beginnings: New relationships, a new home, new friendships, a new sense of self. The album takes place in this in-between state. It captures a very specific time in my life of curiosity and reflection, when I felt very much in the middle of a surreal new reality and didn't have a clear path in my direction—like how a snowstorm is somehow chaotic but calm at the same time."
Within that chaos and calm is a world of raw beauty and breathtaking wonder, spelled out in eleven deeply vulnerable, achingly expressive soul-stirring songs.
"I know when I hear records that have had an impact on me, it's because it feels genuine and like someone wrote something that I needed to hear in that moment," Nanna shares. "There are so many records that have done that for me, and I hope this record does that for someone."
She may already be a familiar face to many, but Nanna has stepped into the spotlight in a major way, dazzling our ears while capturing our hearts and minds. Experience the full record via our below stream, and peek inside Nanna's How to Start a Garden with Atwood Magazine as Nanna goes track-by-track through the music and lyrics of her debut solo album!
— —
Stream: 'How to Start a Garden' – Nanna
:: Inside How to Start a Garden ::
— —
How to Start a Garden
I was working on this song throughout most of the album making process. Adding little things along the way. I wanted this to be the opening track and have the intro feel like you are entering a storybook. I imagined a garden opening up, little things appearing as you walk further in, but then, you are met with winter. As soon as my voice comes in, I wanted it to feel like, alright, we are at the very beginning. There is no garden. There is only the hope for one. The intro is a fantasy.
At one point I went up to this little town with my friends in the Westfjords called Flateyri. The idea was to hear these songs in a different setting. The house was full of creaks, and I liked having people around while I worked on the song, their voices coming in and out of focus. So I recorded them talking and added it into the intro.
I had just come home from a tour early in 2020. There was this apocalyptic feeling in the air around that time and I was thinking about who I'd choose to see if the world was ending. The lyrics feel like time traveling to me, going from reminiscing about life before and wondering what the next step is.
Sputnik
Sputnik is a song about traveling the unknown with someone. This song came together while I was collecting and playing around with sounds.. There was a point early in the record making where I spent a lot of time alone by the screen, programming, manipulating and piecing together these parts. I was figuring out what kind of a record I wanted to make and this way of writing felt exciting and different from how I usually write.
Crybaby 
Crybaby was recorded between Iceland and in Aaron Dessner's Longpong Studio in Upstate New York. I wrote this song in my cabin when I was feeling a bit down. It comes from feeling vulnerable but then seeing the humor in a sad situation.
Disaster Master
Disaster Master takes place on a summer night, when the sun doesn't set. It's about embracing chaos and worried thoughts – "I'm addicted to disastrous thinking and I think that you are too" – Sometimes it's best to think less.
The Vine
The Vine was originally called 13. I had just moved into a new house with the number 13 and Raggi sent me a demo of himself playing the piano and titled it 13. As a celebration of new beginnings. I really liked the feeling it gave me, so writing the lyrics and melody on top of the piano came very naturally. The image in the lyrics is all about a vine that twists itself and gets tanged. Like how sometimes life gets a bit complicated, but it's harder to fight against it than just seeing where it takes you.
Godzilla
Godzilla is about feeling out of place. It's a song that followed me around for a bit. I would play my guitar and the words added on as time went by. I was watching television at one point and Godzilla was on, making a big mess. I felt a bit like Godzilla in that moment.
I went up to my cabin to record the song. We had a minimal setup with us and the idea was to capture the feeling up being up there.
Bloodclot/Andvaka
Bloodclot /Andvaka is the oldest song on the album. I have a very distinct memory of being in New York in 2019 and working on it. "Towers that block the sun, this city it feels like the movies" is New York. It's a song about frustration and feeling of being stuck. A lot of the album is working on accepting that feeling, but this one, being one of the oldest ones, hasn't quite gotten to that place yet.
Milk
I worked on Milk with Aaron Dessner at Longpond. We were going through old demos of mine to see if anything caught a spark. Aaron was a real champion for it and brought life back to something that I was sure would never make it to an album.
Igloo
Igloo to me is a late night winter walk, when you are not ready to go home yet. It's the image of sitting in your frosted car and light-posts light up a dark street. It's about meeting someone who you really like when you are not ready for it. I wrote it when I was in between homes at the beginning of the pandemic. It felt very surreal to be like a tourist in my city, but not being able to see anyone or do anything.
Voyager
Voyager is a song I recorded with Josh Kaufman at Dreamland. It's about when you can't help but to look for trouble. It's about growing up, taking the next step and accepting things for what they are.
Seabed
"Seabed" is the last song on the album and is meant to close it out. In a way it continues what voyager starts. There's this acceptance and a calm that's approaching, but also the feeling that you haven't really figured anything out and probably never will: "If I wasn't lost in the meadow, just past your house, I'd say that it's nice that we're trying." It's like you just missed it, by a little bit. I found myself singing in Icelandic in the very end of the song and it felt very soothing. It's a little ghostly lullaby.
— —
— — — —
 © Angela Ricciardi
:: Stream Nanna ::
---