Popular music always seems to revolve around heartbreak, but Anna Sun's "What a Shame" carries on in spite of it all.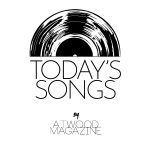 Stream: "What a Shame" – Anna Sun
---
Popular music always seems to revolve around heartbreak. In some form or another, the artist is either teeing listeners up for one or informing us of the latest fallout, drift away, split up or tectonic shift.
But that's not the case with Samantha Aneson (dit Anna Sun), this is a heartbreak far more personal. More on that later. For now let's just walk ourselves through the defining feature of her eponymous extended-player: Her phenomenal voice.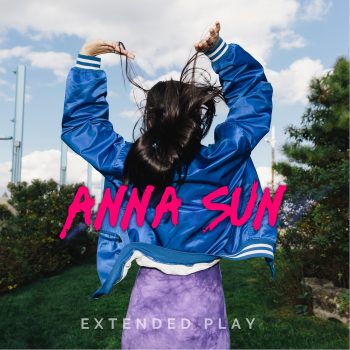 It triangulates between Nineties contemporary figures: close, but not quite Alanis Morrisette on the highs, not quite KT Tunstall at the mids and not quite Natalie Merchant on the lows. Aneson finds herself squarely (triangularly?) in the middle of an acid wash pattern. An oxymoron cohort of alternative-contemporary singer-songwriters endemic to the end of last millennium.
But in music what's old is new and with the decade of Bill Clinton, Friends and Grunge reaching its thirties, the time is ripe for a little nostalgia that isn't based on New Wave electropop and stadium R&B.
Furthermore, the cut doesn't need to rely on 808s to find heartbreak. "What a Shame" starts with a guitar and keyboard pairing—rhythm on the right, a phased out melody on the left. Barely a measure later and Aneson sets the table: "I don't feel, no/ I don't feel anything at all/ And nothing's real/ Cuz if it were I'd have to deal with losing you."
Loss, guilt, numb to the pain, this all sounds like a song for a solo Valentine's Day. But not in the way we all expect. "What a Shame" was written about Aneson's mother and her struggles with health.
"'What a Shame' came from the trauma of losing my mother to dementia. It came from the difficulty of having to accept my reality… and all of the other empty explanations and comforts that come with losing someone too early to a disease that destroys the person you love," says Aneson.
Keyboards and guitars and percussion shatter on this train collision impact. Heartbreak on a scale of "someone who knew me before I even knew my name," sings Aneson. The song doesn't stray from the power chords and stadium choruses, but its shift into the marching vocals with only a slight guitar solo.   Aneson is doing the heavy lifting on this track—she is the conduit for the pain.
Drummer Nikola Balać and bassist Andrew Shewaga put in solid work carrying the rhythm through the changes but everything else might as well be secondary in this moment.
If anything the fact that she doesn't feature a rousing guitar solo or hooking melody best represents the feeling of hopelessness in the face of an uncaring foe. Expecting some sort of miracle to save you from despair only leads to falling deeper within the hole.
Musings aside, the tracks only get stronger and more sonically diverse from here. "What A Shame" is only an introduction to the Aneson behind Anna Sun. From there, listeners can enjoy the fantastical "Mr. Midnight" and the summery twins of "Mine" and "For Better."
"I've grown to love the dichotomy of pain and lightness in art. How one can make the other so much more pronounced," she comments.
While "What A Shame" represents a numbing pain of loss, it also provides the bench upon which Aneson finds catharsis. She establishes her ability as a self-made, self-produced and self-released artist.
And once she figures out a style of rock all her own, she has the voice to capitalize on it.
— —
Stream: "What a Shame" – Anna Sun
— — — —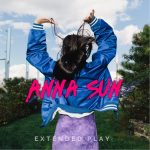 ? © Dylan Thomas
:: Today's Song(s) ::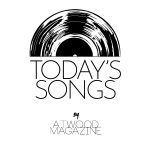 ---
:: Stream XXXXXXX ::
[soundcloud url="https://api.soundcloud.com/users/18753844″ params="color=ff5500&auto_play=false&hide_related=false&show_comments=true&show_user=true&show_reposts=false" width="100%" height="450″ iframe="true" /]

<iframe src="https://embed.spotify.com/?uri=spotify:artist:4HMNnAMODzVR2Hti9z98OA" width="100%" height="280″ frameborder="0″></iframe>
ALBUM_NAME
an album by ARTIST_NAME
<iframe src="https://embed.spotify.com/?uri=spotify:album:4HMNnAMODzVR2Hti9z98OA" width="100%" height="280″ frameborder="0″></iframe>