A dazzling, dynamic euphoria, SPINN's seductive second album 'Outside of the Blue' doubles down on the undeniable passion, the charged energy, and the evergreen excitement that's long been at the core of their sound. It's smile-inducing indie pop inspired by and made with love.
Stream: "Daydreaming" – SPINN
---
'Outside of the blue' is a way of describing how love can really help free your mind from drifting into those periods of feeling down.
Liverpool's SPINN have always chosen love: Love for life, love for people, love for music, and love for oneself. The band's radiant debut album introduced their spectacular brand of therapeutic sonic sunshine with buoyant beats and a youthful verve, inviting all to join in their revelry as they tackled subjects across the emotional spectrum – from anxiety and self loathing, to falling in love and finding yourself. Engaging in such a vast array of coming-of-age content through warm and welcoming pop proved a recipe for success, with SPINN following their debut with a sold-out UK tour. It just goes to show that if you give love, you'll get love back.
Three years and a lineup change later, SPINN are more invested in love than ever before – and they're happy to share it with the world. A dazzling, dynamic euphoria, the band's second album Outside of the Blue doubles down on the undeniable passion, the charged energy, and the evergreen excitement that's long been at the core of the SPINN sound. The result is a refreshing eleven-track indulgence of captivating, cathartic singalong songs marrying the catchy with the sentimental: A record that's bound to put a smile on all who listen.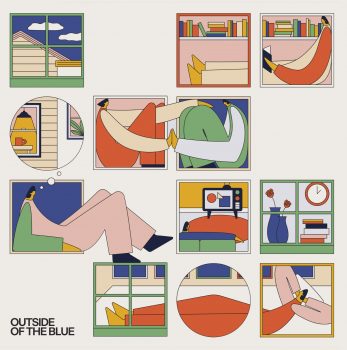 You pick and pull my thoughts apart
Make heartbreak look like modern art
Just do it, I'll get through it
And by some unfortunate circumstance
The end result is no second chance
For me, my dear
That much is clear
'Cause when you kiss me
Feels like you hit me
You make me want to scream
Yeah, when you kiss me
Feels like you hit me
Been visiting my dreams
Released February 4, 2022 via Modern Sky, Outside of the Blue is as effervescent as it is invigorating. The follow-up to 2019's self-titled debut finds frontman Johnny Quinn, bassist Sean McLachlan, and drummer Louis O'Reilly welcoming guitarist Luke Brickett into the SPINN family, following the departure of founding lead guitarist Andrew Power. While turbulent at first, the change gave SPINN a chance to start anew with album two.
"We wrote this over the course of 2020, after a lineup change, which meant a load of our material written after our first album had to be split with our old guitarist and us," Johnny Quinn tells Atwood Magazine. "Luckily that meant we could change the direction of the album to something we felt suited our ideas better, and I think that's reflected in the overall sound of the album. It took a while, but we got there in the end."
"I think we made more of a conscious effort on this album to capture our own brand of pop, instead of channeling our influences as heavily as we did in album one," he adds. "Obviously a line up change is gonna change the vibe a bit, but I think in this album we've kind of developed and become a lot more comfortable with sounding like ourself. We're not trying to be anything other than that, which I think we did kind of naturally on the first album due to how young we were when we wrote and released it."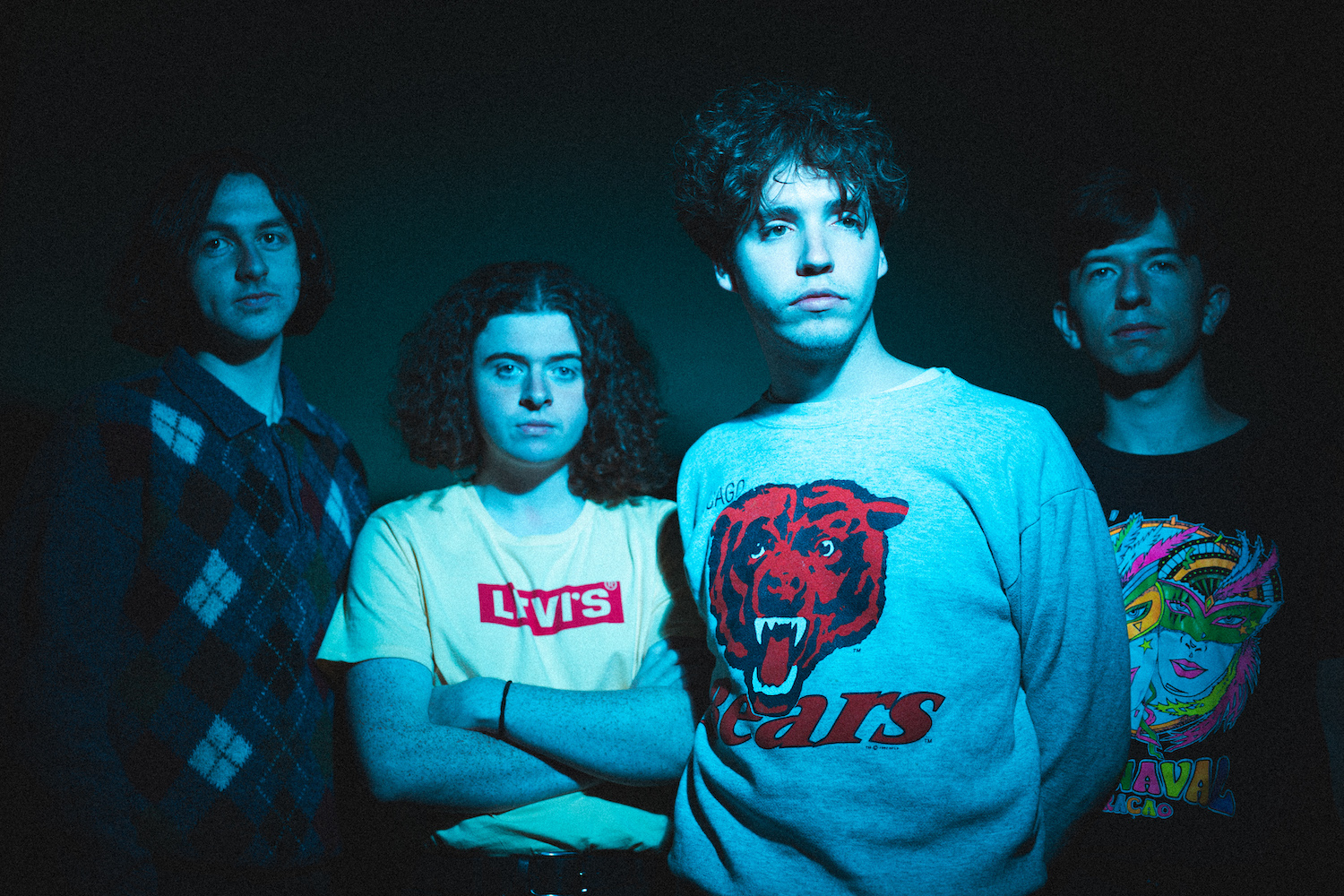 In covering their debut album, Atwood Magazine praised SPINN for giving indie pop "a fresh rinse… with their dazzling effervescence and undeniable charm." It takes a particular kind of artist to exude light the way SPINN do, and they've managed to hone and enhance that identity without tampering with the special sauce. As Quinn himself says, Outside of the Blue is "much more self-assured," and so definitively theirs: "I've realised we're never gonna be a cool band who make the BBC sanctioned punk music that dads who listen to Radio 6 are into, and that's fine in my books – why should we be?" he reflects. "We make pop music for ourselves and our fans, and I think both us and them will be made up with the result of us becoming more comfortable in our own skin."
Written and recorded in the midst of the COVID-19 pandemic, Outside of the Blue is as much a musical anchor as it is an emotional one: Through kaleidoscopic, cascading guitar riffs and blissful swells of sweet melody, Quinn and co. find their footing in a time of turmoil, reckoning with stress, anxiety, and depression, and ultimately turning to love as the answer. This is not your innocent, naïve kind of bubble-gum puppy love – the kind perhaps best exemplified by another Liverpool export, some six decades ago; rather, this is a mature and knowing love: The love you learn through knowing grief and hardship.
---
"'Outside of the blue' is a way of describing how love can really help free your mind from drifting into those periods of feeling down," Quinn says of the album title. "It kind of pulls you out of that metaphorical blue space. That's what I meant when I wrote it."
From the stunningly cinematic opener "Hello" (a kind of rekindling and reintroduction to SPINN's magic, if you will) straight through to the bittersweet demo-esque acoustic closer "The Outside Looking In," Outside of the Blue is a beautifully cohesive and engaging listen. Themes of love and positivity abound even as Quinn dwells in the depths of his soul, tackling everything from heartbreak ("Billie") to politics ("People Should Know Better"). Even at their most critical – as they are when singing about disillusionment with government – SPINN don't try to bring us down, but rather lift us up and encourage all to be their best. It's a testament to the power of love and loving someone, which somehow always seems to find its way into the band's art – if not lyrically, then in spirit.
"For me, 'I Believe In Love,' 'Hello,' and 'Getaway' are the highlights of the album," Quinn says. "Getaway," with its lyrics about "trying to getaway… you know I'm going nowhere soon," sees the band channeling their inner Strokes aesthetic on a lo-fi song that filled with dulcet acoustic guitar strums and rich, immersive harmonies. "I Believe in Love," on the other hand, is a joyous dive straight into the belly of love and the power of positivity, with a bubbly groove from the rhythm section demanding we shake, rattle, and roll – or at the very least, tap our toes to a catchy beat.
These are just some of the many reasons to jump headfirst into SPINN's magical and wondrous musical wonderland. Love-fueled and inspiring, Outside of the Blue encourages us not just to see the glass as half full, but to help fill it up some more. It's music filled with possibility – a sun-soaked soundtrack to your next adventure.
Livin' life on the outside
Always missing something
You brought me into the inside
When I found your lovin'
When I thought I was nothing, baby
You brought me right back from the blue
Never up for discussion, baby
Never needed another, only you
And every day I'm always falling further
Into your world and I turn off the blue
I wanna be there in the mornin'
Be by your side when the sky goes bright
I'm gonna be there, never leavin'
I'll be by your side both day and night
– "Outside of the Blue," SPINN
"I hope listeners to this album pick up on the lyrics and themes in this album and begin to realise if they start to change the way they think about things, and try not to get caught up in wanting something, or being something, then they'll find themselves outside of the blue much more often than they need to be," Johnny Quinn shares.
Experience the full record via our below stream, and peek inside SPINN's Outside of the Blue with Atwood Magazine as the band goes track-by-track through the music and lyrics of their sophomore LP!
— —
Stream: 'Outside of the Blue' – SPINN
:: Inside Outside of the Blue ::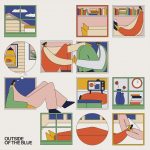 — —
Hello
Hello is kind of a cyclical song in two parts, the first half is ultimately a song about longing to be with the person you love and the excitement you feel when you know you'll see them soon. The second half is about that brilliant feeling you get when you finally see them after some time apart and everything's amazing and it feels like your heart could stop with excitement and love.
Daydreaming
This song has been haunting me for ages, we've had it in the vaults for like two years and it always goes off live, but we could never get it right in the studio. I'd almost given up on it but our manager Björn kept saying how boss it is. so when we went in to record some of the newer songs we decided to give it one last shot, and finally two and a half years, a new guitarist and a global pandemic later we finally got it to sound good on record. So you'd better like it, otherwise all that graft won't have been worth it and that would make me sad.
I Believe In Love
I don't think there's enough outright positivity in pop music anymore, which is weird to me. The song was inspired by the works of Jonathan Richman, I love that he always sees the goodness and beauty in life in his music, listen to 'Vincent Van Gogh', 'I Love Hot Nights', 'That Summer Feeling' or 'My baby love love love's me' for an example. That's type of positivity is what I wanted to put across in the lyrics to this one. If it's a single the artwork could reference his 'Modern Lovers 88' album cover, which is one of my favourite albums of all time.
Stargazing
I wrote this song about the film 'A Girl Walks Home Alone At Night'. It's brilliant and it's about this woman who is a vampire in this really rough fictional town in Iran called 'Bad Town'. She basically goes around and kills all the drug dealers and shit, but then she falls in love with this guy who looks like James Dean. I don't really cover that aspect in the song, but I just liked the way the person doing all the gory killing in the film was actually a woman, it's so different to the sort of traditional horror films, where it's always the woman getting chased by the big bad man.
Outside Of The Blue

Outside Of The Blue is about battling anxiety and periods of depression; coupled with the redeeming powers of love and how it can help you get out of that sort of 'blue' world you find yourself living in sometimes. It's about how appreciative you become of the good things in life when you realise you have them – and how you'd do anything for that.
Getaway

I wrote this one about a period of time where me and my girlfriend had split up for a while. At the time it was what I thought I wanted, but as time went on it became clearer and clearer to me that it was a big mistake, and that no matter how much I tried to run away from things, they always managed to catch up with me.
Sweet Like Honey

Sweet like honey is another one of the 'pure pop' songs I try to write every now and then, similarly to The Things She Says to me. It's about love and how good it can make you feel, and how when you love somebody you never want them to leave you alone because they're just so sweet. It's just a love song set to my idea of what good guitar pop music sounds like really.
People Should Know Better

This one is a political commentary, I've only done one political song before, because I don't think there's much room for it in our style really, but this song is one anyway. It's a critique of British society, people keep voting in fucking shite things like the Tories, Brexit, the Tories again, and I'm sick of it, so I thought I'd write about that frustration and the moral decline of Britain and its so called 'values'.
The Things She Says To Me
When I was writing this song I really wanted to write a pure pop song. Lyrically it's one of my favourites, they're just so sweet and simple, it carries that scouse-pop heritage in a way I'm really happy with. At the time I saw this tune as a way of hitting reset on the writing process for this next album, I knew we had the ability to be writing better stuff than we were at the time, and this song felt like the first step in the process of getting where we wanted to be.
Billie
With social media there is a lot of pressure on us and our relationships to be ideal; but obviously neither of these things are perfect – that's what Billie is about. It's somebody who is reflecting on a relationship that's ended and realising that it wasn't perfect and nor are they. They're coming to an understanding that no matter how hard we try, our lives don't always work out the way we plan. There's a good life lesson in there, somewhere.
— —
— — — —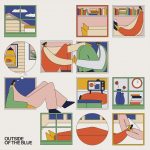 ? © Barnaby Fairley
:: Stream SPINN ::
---