Metal band Spiritbox explore the relationship to the self through mirrors, doors, and the idea of death on new EP 'The Fear of Fear,' maintaining the earth-shattering intensity on which they built their sound.
Stream: 'The Fear of Fear' – Spiritbox
---
Spiritbox have not so much returned to form, as they have completely augmented the outlines of that form.
The Canadian metal heavyweights released their brand new EP, The Fear of Fear on November 3 via Rise Records / Pale Chord. The Fear of Fear is fraught with soul-baring intensity, full of strong imagery and analogies about the body, doors, and mirrors as portals, and from the nature of souls to the precarious connections between life and death. The 6-track EP features previously released singles "Cellar Door," "Jaded," and "The Void" (which has quickly become one of this writer's favorite songs.)
The Fear of Fear suggests that in this space, we stifle emotions and become frozen by the perceptions of our own limitations. Mirrors are a prevalent theme: they're tools of cold and callous observation ("Cellar Door"); they prevent us from reconciling with our insufficient self-images until they're too late to rectify ("Jaded"); and they present a distorted instrument through which only death can shatter those images and provide true self-assessment ("Angel Eyes," "Ultraviolet").
Transform my death into a conduit
This body separate from the fear of fear
Inside a coping mechanism of monotony
I will destroy the double vision that I was forced to leave
The fear of being perpetually unknowable to yourself, and therefore to others, permeates these songs with a gut-punch as severe as the roiling instrumentation that sets these scenes and breathes life into these words. The signature breakdowns towards the end of many of their songs represent both a breach in between two opposing ideas that are equally enticing (or, often, destructive) and a resolving of these ideas. Guitarist Mike Stringer's trademark chugging, djent style guitar reinforces vocalist Courtney LaPlante's gorgeous cleans and bombastic screams, while their use of synths propels them into an ultramodern music sphere, lending them a more progressive style than some of the constrictions of heavy metal or metalcore might typically allow.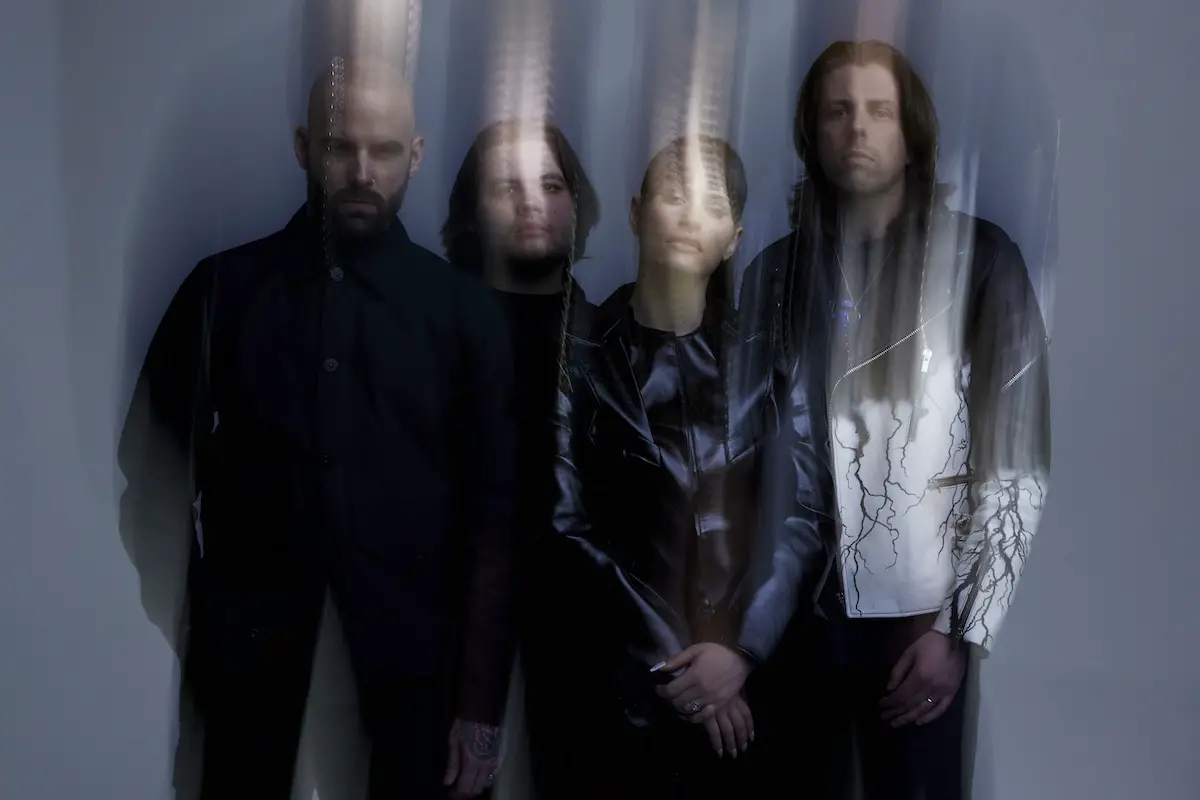 Spiritbox's 2021 debut Eternal Blue dominated critics' year-end lists and earned the band features and covers from platforms like Spin, Forbes, Kerrang!, Alternative Press, Revolver, and Billboard. Spiritbox employed worldbuilding across Eternal Blue that introduced rich textural landscapes and a complex assembly of groove, thrash, and melody to their sound. This was enough to rank them high across several Billboard charts, including topping the Rock, Hard Rock, and Vinyl charts, and placing #13 on the Top 200, as well as earning the Canadian group two Juno Award nominations for Breakthrough Group of the Year and Metal/Hard Music Album of the Year. They've further amplified these techniques on The Fear of Fear to solidify their brand of dynamic, high-energy metal that's made them one of the most compelling bands on the scene.
I feel alone in my body
I feel a silence underneath
In these valleys of blood
In these rivers of rust
Shoulder all the blame again
Mirror locked until the end
It was violent and rough
I was never enough
But what if I was
Stable enough to wind me down the road
Like a remora swims?
But what if I was
Inside a thousand lives to give my ghost?
It's never enough, it's never enough
---
Lyrically, this may be the most brutally honest and uninhibited that Courtney LaPlante has been across Spiritbox's discography.
There's a lot to be said of being forced to confront one's image; being faced with a version of yourself that's actually real and not what you've built up in your mind.
On the chromatic "Cellar Door," she conjures for us the feeling of having to slip underneath something, travel deep into its depths, in order to unlock a key part of ourselves and either change, or begin anew. And on "Jaded," too much of this self-examination has left us tired and unenthused, shameful of falling into a state of oblivion.
---
"Too Close / Too Late" expands upon the defeatist mindset of "Jaded," and is perhaps the most mainstream-friendly track on the EP. The lessons and questions have become too much, and it's hard to discern in what direction we're now heading. By the time closing track "Ultraviolet" arrives, though, something has shifted. There's been a surrender to an unseen force that's left us with at least a fragment of hope that things can change, that the path can become clearer.
As much as Spiritbox unrelentingly cast the shadows upon us, they always leave just enough room for a sliver of light at the end of the tunnel.
— —
— — — —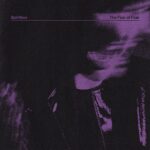 © Jonathan Weiner
:: Stream Spiritbox ::
---