Brooklyn's almost sex premiere their sophomore EP 'Ever Better, a cathartic and confessional indie folk soundtrack to raw self-reflection and intimate inner reckoning.
Stream: 'Ever Better' – almost sex
---
I see it on billboards and TV screens. You love yourself, great, here's a prize…
There's a darkness enshrouding almost sex's sophomore EP.
It's the kind of sonic fog that hangs heavy on the ears and heavy on the heart, thick with emotion and aching from the inside out. And yet, for as impermeable as that veil may feel, the music itself is full of light – you just have to know where to look and how to feel it. A cathartic and confessional indie folk soundtrack to raw self-reflection, Ever Better channels vulnerability into an intimate, tender, and soul-stirring record.
If there was a light in your eyes
I would never know it
And if there was a love in your smile
A long time ago it stopped showing
Back when we were roughing it, babe
You were there for me
Waiting at the break of the day
You were there calmly
All this seems an autumn away
Shaking off tall trees
Hoping you were feeling the same
Reading your palm leaves
Let's go baby, don't stop now
Get your mask pulled up
Get your system down
When you call my name,
I can hear your doubt
It's a bad luck draw
Pulling my card out
– "L.I.Y.E.," almost sex
Atwood Magazine is proud to be premiering Ever Better, a visceral companion to late night wanderings and introspective solo adventures. Out June 16, almost sex's second extended player arrives fourteen months after the group's debut EP We're Okay (which Atwood praised for its "vulnerable and breathtaking indie folk" at the time), and comes with some noteworthy changes: Formerly the duo of singer/songwriters Warren LaSota and Nick Louis, almost sex is now a four-piece helmed by Louis together with multi-instrumentalist/producer Ken Helmlinger, percussionist Sam Gautier, and guitarist/vocalist Darrel Norrel.
They're still based in Brooklyn, though, and they still make some of the most breathtaking, gut-wrenching indie folk this side of Hudson. Eclectic yet cohesive, emotive yet even-keeled, Ever Better is a musical triumph Louis and co. proudly hang their hats on.
"I began feverishly writing demos for this record before our debut EP We're Okay dropped in 2022," Louis tells Atwood Magazine. "I'm sure many artists can relate to the feeling of being dissatisfied with a project right as it's being released, and around that time last year, I had a bad case of that going on. I was dead set on writing a better batch of songs to choose from for our next offering, and I spent many late nights pushing myself artistically more than I ever have to reach that goal. Once I had about 10 full songs and 10 almost-songs, the band and I began the recording and production process."
"Ken (producer/multi-instrumentalist), Sam (percussionist), and I were very interested in expanding upon on the sonic calling cards of our last project without losing what we loved most about what came before," he adds. "For us, that meant ditching a lot of the minimalist production methods we used previously and shooting for something a bit more lush, detailed, and evocative. And since those three adjectives are Ken's bread and butter, once we melded Sam's always inventive drum ideas with some stellar guitar contributions from our new collaborator Darrel Norrel of Quality Living, we had a clear cut roadmap to follow. For the most part, I think we stuck to our guns on the semi-maximalism tip, but there are surely a handful of smaller moments on Ever Better that would feel right at home on We're Okay."
"The best thing I can say in this EP's favor is that I still (mostly/almost/maybe) love it just as it's about to be released. I couldn't say the same for our debut, or really any of the singles we released before that. I feel more confident that we wrote stronger songs, experimented more successfully in the production department, and streamlined every facet of our process while we were at it. We played around in a large pool of sounds, drew from a wide array of influences, and (hopefully) came out on the other side with a project that balances cohesiveness and subversiveness tastefully. That's always been a big part of the mission statement we've established for this band."
---
Describing this EP with the words "keep moving forward," Louis considers Ever Better to be almost sex's greatest achievement yet – one that's as expansive as it is intimate, a "sonically adventurous and emotionally potent follow-up" that hits all the right notes from a musical, emotional, and lyrical perspective. The catchy and cathartic meld into one entrancing, ethereal and grounded soundscape.
The title speaks to some of that aforementioned darkness that ebbs and flows throughout the EP's eighteen-minute run.
"Ever Better comes from a line in what is probably my favorite song on the EP, and what might be the best song I've ever written – 'Prize,'" Louis explains. "Despite the sunny connotations readers might glean from that pairing of words, in the subtext of the song, it's a bit gloomier to my eye. "Prize," and much of the rest of the EP's lyrical content centers around themes of depression and the specific brand of hopelessness the condition often engenders. After sardonically detailing a fantastical night of carefree bliss, the chorus ends with, "never been ever better, not better, not ever." It's a lyric born out of those dark thoughts that regularly whiz through a depressed person's mind when they feel like ever being able to feel better is laughably unattainable."
From its heated opening track "L.I.Y.E." to its soul-stirring closer "Prize," Ever Better proves a moving, memorable thrill. Louis cites a line in the EP's finale as a personal favorite:
"Well, I gave you something I can't give me,
For the life of me, each time I try.
I see it on billboards and magazines.
You love yourself, great, here's a prize."
"This stanza in "Prize" is commenting on the difficulties on trying to give someone else your love when you can't love yourself," he says. "Not to mention, things are made even more frustrating when it seems like self-love is blasted through all media as the omnipresent pop-psychology concept of the century."
As for track highlights? "I've already talked a lot about 'Prize,' so I'll give some shine to another favorite of mine – 'Gas,'" he laughs. "I'm so happy with the way everything came together on this track: the carefully considered production, the guitar interplay, the blend of acoustic and electronic percussion, and the way the resigned vocal melodies sit atop everything."
Balancing darkness and light, warmth with wistfulness, Ever Better is a vivid, vulnerable delight.
almost sex may have changed considerable since we heard them just a year ago, but the magic remains – and that's why we continue to come back to them time and again: Few artists succeed at creating such beautifully intimate spaces the way almost sex always does.
Yes, it's almost sex, but the songs themselves are fully climactic.
"Lyrically, our first EP dealt with a lot of macro issues, but this EP is much more micro," Louis shares. "It's a personal album that feels quite confessional to me. I've shared similar sentiments on record before, but I don't think I've ever nabbed them down this incisively, which was cathartic for me. At the end of the day, once we've released our music, it's up to the listener to decide what they should take away from the project. The best I can hope for is that all of the effort and care we put into this EP is readily apparent to anyone who hears it, and that they can find something to relate to or something strong to feel as they listen."
Experience the full record via our below stream, and peek inside almost sex's Ever Better EP with Atwood Magazine as Nick Louis goes track-by-track through the music and lyrics of their latest release!
— —
Stream: 'Ever Better' – almost sex
:: Inside Ever Better ::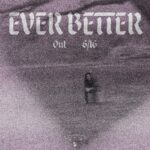 — —
L.I.Y.E.
The intro track is a bit on a outlier in this project. It has the most danceable groove and the most electronic sound palette. It was actually a demo I was very reluctant to couple with the other five songs initially, but once we took it into the studio and did our best with it, I'm really happy with how it tuned out.
Gas
I've always loved this song since the first demo. To me, the mechanically pulsing beat and the soft acoustics are a really special contrast. Not to mention some of my favorite lyrical moments on the EP happen on this song. We really needed a song like this to serve as a mission statement for the sound people could expect later on.
Lately
The first 15 seconds of this song are some of my favorite we've put to tape so far. I just love the lonesome feeling of that scratchy, imperfect guitar with the classic e-drum samples. Ken did an amazing job with the production on this one. To my ear, the chorus is one of the best earworms on the record.
Desist
Since we put this one out last year, it's hard not to be less excited about it than the others. But just because I'm a bit more used to it doesn't mean it's not one of the best songs on the project. The impressionistic lyrics, the surprising harmonic changes, and the dark tone all work together really well on this track.
Little City
This one was called "Dance" up until last week so I still have a hard time calling it by "Little City" but oh well. I've always loved the inclusion of the cello on this track. It really elevates the arrangement to new heights. I had to play it note by note in my bedroom to get it to sound as good as it does here. I wish I could actually play cello, but it's a lot harder than it looks, trust me.
Prize
I couldn't be happier with how this one turned out. It's quite possibly the most depressing song I've ever written, but I can't help but feel happy every time I hear it. The lyrics tell such a complete tale from beginning to end and that's something I always strive for but not always succeed in doing. We almost nixed that guitar solo at the end because my band mates found it corny. I don't care if its corny, I love it, and I'm so very glad I won that argument.
— —
Stream: 'Ever Better' – almost sex
— — — —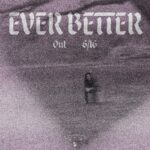 © courtesy of the artist
:: Stream almost sex ::
---