Chela creates a bustling pop anthem with "Heart O' Hearts," a look at the dance between the two sides in one's own psyche: good and evil.
Listen: "Heart O' Hearts" – Chela
---
On the road to self-improvement, we often confront speedbumps against our own psyche. Overthinking our actions, looking at the long road ahead, it's easy to play the devil's advocate and search for easy ways out, sometimes quitting entirely. Chela's latest entry "Heart O' Hearts" is a glittery art-pop anthem, highlighting such difficulties and coming out on the other side stronger because of it.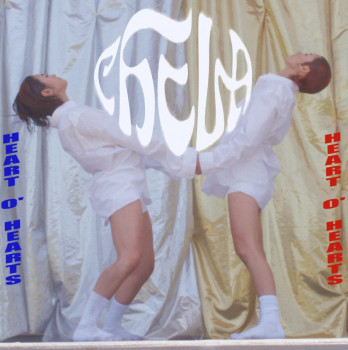 The track follows up Chela's first single of the summer "Losing Belief" and helps shape the direction of her upcoming October 23rd EP Delivery. Wavering keys and an old-school synth cast a simplistically pleasing beat which allows for Chela to shine in telling her story. The build-up is familiar; verse, pre-chorus, chorus, but something feels different. Perhaps caught up in a feeling of nostalgia with the production, the track stands above in how it plays out like a movie. It's theatrical both lyrically and sonically – there's no washed-out verses using catch-phrase words to blend in, truly allowing it to be unlike anything else within its genre.
This ties in well with Chela's use of music videos, notably with the one for "Heart O' Hearts." Here, we find her choreographically demonstrating the emotions within the track, a talent she has done for quite a while now. There are no flashy edits to be found as Chela battles her evil side à la matching Risky Business style attire, showing a true love for pure unadulterated artistry. A lyric (and synchronized dance move) that stands out is the start of the pre-chorus where Chela echoes "I am measuring all that I am / Give me a good reason for staying the same." This sudden realization within her that she's good enough to grow is a mantra plenty of us should be carrying over. Only getting stronger as the song progresses, the explosive chorus is as memorable as ever with "There's nothing you can say 'cause in my heart o' hearts I know you want the easy way out / But it doesn't make it better / Kicking someone else when you're down." With that "someone else" being one's own external self.
"Heart O' Hearts" adds only to a discography full of quality of quantity. With shows at the ready, Chela's music will only continue to inspire more and more listeners in the months to come. It's an exciting time to listen, as Chela really seems to be honing her craft on this one.
Atwood Magazine was able to talk to Chela briefly about her latest single and upcoming EP. Get the info in our exclusive interview!
Watch "Heart O' Hearts" – Chela
:: A CONVERSATION WITH CHELA ::
Atwood Magazine: What are you looking to achieve on this upcoming EP?
Chela: When I started writing this EP, I wanted to explore more live instrumentation and less electronic sound, compared to most of my previous singles, honoring some of my primary influences and the band background that I've had.
Over time your sound continues to grow, what are some more recent influences that might have helped craft this direction?
Chela: Actually, it's my old influences which inspired this new material, such as Bloc Party, Hall and Oates, The Hives, Toto, Solange… I've been hankering to make an electronic dance record for a long time, so I thought I'd do this first.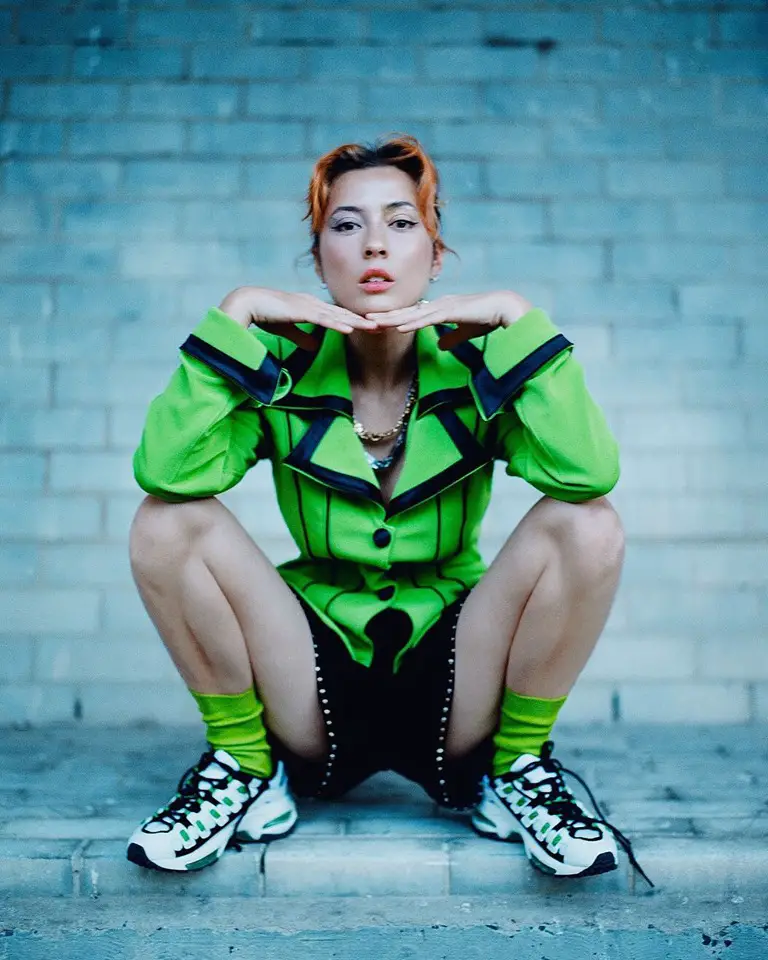 Your music videos are always well choreographed and designed. Is there a history of dance in your life? Do you have a lot of input on how you want the MV's to be shot and portrayed?
Chela: Absolutely, and thank you. When I write a song, I usually see the visual quite clearly, and with this song, in particular, the video concept came to me immediately. I originally planned to do the choreography with my sister, however, we couldn't make it happen logistically, so my friend Sierra Katina stepped in for her… I trained in dancing when I was a kid, and then stopped when I was a teenager, but dancing has always been naturally in my blood and I've always dreamt of becoming a choreographer, so I'm bringing that to fruition now.
What is the meaning behind 'Heart O' Hearts?' The chorus is so bright and gorgeous, is this metaphorically you standing up for yourself?
Chela: It's about the evil side versus the good side of one's psyche, that moment of convincing yourself that you're better than to be competitive, judgmental and/or negative. It's a sort of dance between the two sides, and a hushing of one.
— —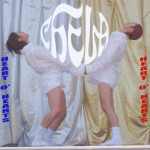 ? © Daz Cordeux
:: Today's Song(s) ::
:: Stream Chela ::