Toronto-based indie rock band Bad Western take a step back to appreciate the little things in life on their latest inspiring and vintage-sounding single, "Morning Light."
Listen: "Morning Light" – Bad Western
---
Thoughtful, tender, and textured killer music (as the band themselves put it) is born out of Toronto from the creative minds of indie-rock band Bad Western, and much like the rest of their discography, their latest single "Morning Light" is another track that exemplifies the band's mission to inspire hope, change, and lightness in the lives of everyday people. In a refreshing new take on the mixture of vintage drums, electric guitars, and light harmonies, the single explores the importance of appreciating the little things in life, the here and now, and the present feeling before thinking about the future.
Atwood Magazine is proud to be premiering Bad Western's latest single "Morning Light," a song with a vintage groove and echoes of country heart that reveals how amazing it can be to let go of worry and take a breath in to appreciate everything in front of you right now.
Photos in a moving frame,
Taxicab, a car, or a subway train.
Don't matter just how you came.
Pull the curtain back and let it in.
Lead-singer Wyatt Fine-Gagné sets the scene with lyrics full of simplicity and significance detailing every little moment and every little thing that makes up a typical daily routine to create the perfect backdrop for the song's call to finding peace in the moment. The track's sonic layers and blend of synth echoes and riveting guitar solos showcasing the vibrant, optimistic energy that guitarist Ben Carter-Whitney, bassist Kevin Henry, drummer Landen Moor, and singer Fine-Gagné are bringing to the music world.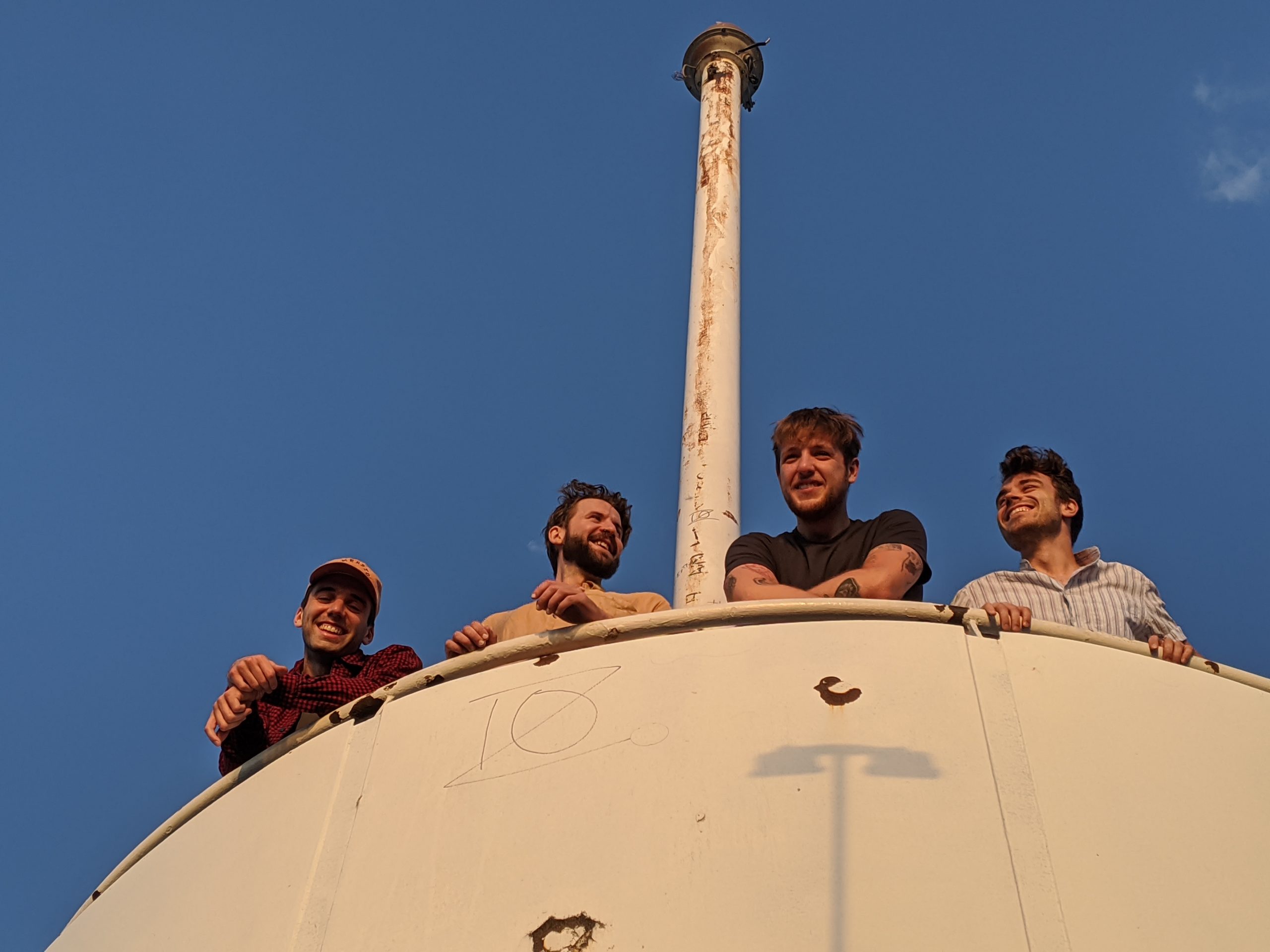 Following the release of their self-titled debut EP in 2018, "Morning Light" is a song that came to life after the band spent the past two years touring all around Toronto and across Ontario. Their love for playing live music inspired the creation of "Morning Light" through going back and forth with its writing and arrangements between rehearsal sessions and even during live performances. Reflecting a sound more lively than the soothing verses on their last single "Sainte Something," the track is still an exciting reflection of the band's passion for creating music that represents their ability to write openly about living the human experience.
In the morning.
In the morning light with you.
"Every few years, Ben and I get together with a friend of ours to make a 24-hour album," explains Fine-Gagné on the band's writing process."Ten original songs, completely written and recorded in a single day. Working that fast forces you to be receptive to any lyric or melody idea that pops into your head. I wrote 'Morning Light' during one of these sessions, and I think that openness is reflected in the song. Although 'Morning Light' was written quickly, the core of the song hasn't changed much since that first day. I wanted to write something centered around a simple, laid-back groove that had a bit of twang to it."
"My hope was to capture the feeling of waking up on a sun-soaked morning, when time stands still for a bit," says lead singer and songwriter, Wyatt Fine-Gagné. "I sometimes find myself just drifting through a given day or week, so I like to think of 'Morning Light' as a reminder to step back to appreciate the little things, like slow, sunny mornings.
At a time when the music world has been adjusting to a lifestyle without live shows, without fan-to-artist interaction, and without everything that makes experience music exciting, "Morning Light" encourages that breath you need to take when you're beginning to miss what you've lost this year. It's a reminder that the simple things still matter. Everything from the pictures on your wall to your way of transportation. The song reminds us that we still have all the things that allow us to live our lives the way we did before lockdown and we'll still have them when everything does go back to normal. For now, as Bad Western puts it, why not embrace the light you wake up to every day?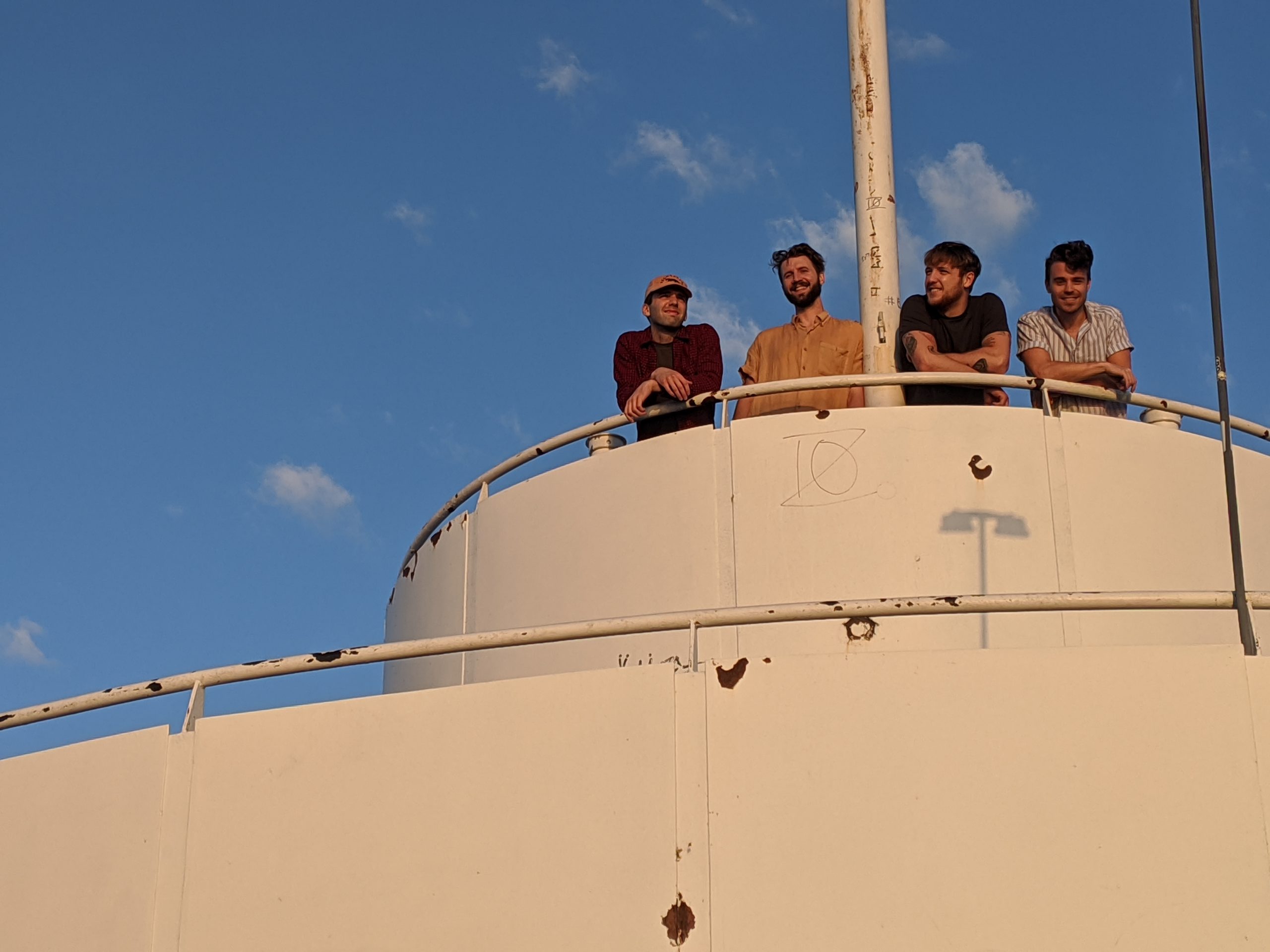 In line with the inspiration Bad Western hopes to provide through their artistry, the group is also dedicated to making lasting active change. The proceeds from purchases and streaming of "Morning Light" will be donated to Nellie's, a Toronto women and children's center close to Bad Western's hearts. More than just moving people through song, the group aims to provide a source of hope for those who need it by supporting community outreach, healing, and wellness for women and children experiencing violence, poverty, and homelessness. You can donate to Nellie's here.
Keep up with Bad Western on all socials and support their music and mission by streaming "Morning Light" exclusively today only on Atwood Magazine.
— —
Listen: "Morning Light" – Bad Western
— — — —

? © Glynnis Grant-Henderson
:: Stream Bad Western ::
---