With "Simon and Garfunkel In Space" as their mantra, Bad Books' "I Love You, I'm Sorry, Please Help Me, Thank You" showcases a vulnerable uniqueness while wearing its inspirations on its sleeve.
"I Love You, I'm Sorry, Please Help Me, Thank You" – Bad Books
---
Bad Books are back, baby! Seven years on from their appropriately named sophomore album II, the side project – is supergroup too strong? – of Manchester Orchestra's Andy Hull and Kevin Devine return with the unsurprisingly named III.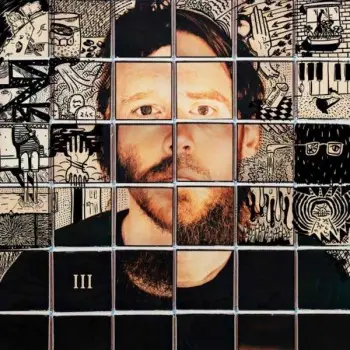 Album standout and first single "I Love You, I'm Sorry, Please Help Me, Thank You" captures the beautiful union of Hull and Devine, who are this time complimented by Manchester Orchestra's Robert McDowell. It also showcases why Hull and Devine can be considered two of the best songwriters of our generation. "I Love You…" is a welcome return to the sound and feel of the first Bad Books record, with less electronic experimentation and more of the acoustic, soul-bearing that suits them both so well.
"I Love You…" is Devine's attempt to comprehend fatherhood, both in terms of the mess of the outside world and his own internal problems. It's raw, deep, and you feel fortunate to get to listen to him figure this out seemingly in real time.
'I Love You, I'm Sorry,
Please Help Me, Thanks'
Some bumper sticker wisdom
while you're walking the plank
'I Love You, I'm Sorry,
Please Help Me, Thanks'
The illusion of protection in the face of a tank
You were a student
You were a soldier
You were a symbol
They made you a martyr
This invocation of himself as the student against the Tiananmen Square tank of his future is deeply moving and allows him to later talk about "when the nationalist demagogues eat the desperately confused" without it seeming out of place. Devine is struggling with bringing a child into this world and being able to give her what she needs: "Things are intense, and now it's not just intense for you or your adult partner. It's intense for this – at the time especially – defenseless little potato that you're ushering around" he told The Fader.
He continues, stating "I'm just trying to figure out how to get the hell out of my own way enough to do whatever I really want to do, which is love this kid legibly." He captures this sentiment perfectly in the chorus.
When I opened my perspective
from my fear of the world
For the daughter I was trying to raise
With the total sum of everything asleep in my lap
I could hear I was the one in my way
You said life is sweet
But my brain's got teeth
The duality and constancy of joy and pain have been a part of Hull and Devine's work since day one, with the two of them spending whole albums trying to reconcile the idea that these two poles only live in relation to each other. "You said life is sweet, but my brain's got teeth" captures this sentiment in a way only Devine can. Talking about this song to Paste last month he explained his surprise at "how even the profound joy I felt didn't dissolve every preexisting ugly knuckle kicking around in my psyche."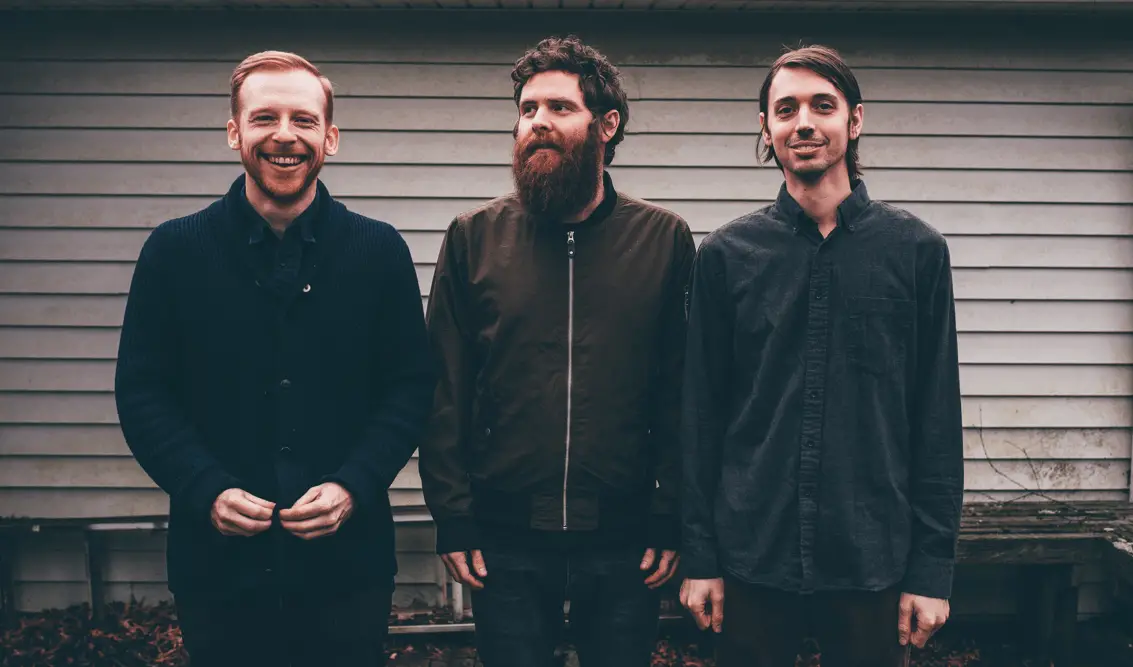 This parental musing is grounded by the acoustic guitars, piano, and organ roiling behind him, along with the whispered harmonies of Hull. However, it is McDowell's ability to provide the atmospheric background sounds that truly completes this song and, in large part, the album as a whole. It's sonically swirling, creating a mythical foliage for the philosophical woes of Devine to emerge out of. "I love you…" has the soft nature of an early Dylan song, the vulnerability of anything by Frightened Rabbit, and just enough Ziggy Stardust weirdness to make it unique. It's not hard to believe the band's oft-repeated studio mantra was "Simon and Garfunkel in space."
And as usual with a Devine track, there's hope hidden in there. A call to arms that through all of this soul-searching and global despair, we have a way through this.
Love isn't passive
A trick or a tactic
It's radical action
So, go let 'em have it
"I Love You, I'm Sorry, Please Help Me, Thank You" is three best friends getting to do what they love best: play music and try to figure out life at the same time. It's beautiful, thoughtful, and a welcome return for Bad Books. Fingers crossed we don't have to wait seven more years for IIII.
— —
"I Love You, I'm Sorry, Please Help Me, Thank You" – Bad Books
— — — —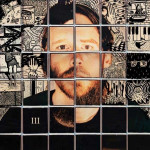 ? © Brian Manley
:: Today's Song(s) ::
:: Stream Bad Books ::
:: Bad Books Tour Dates ::
6/26 – Philadelphia, PA @ Union Transfer
6/27 – Brooklyn, NY @ Elsewhere
6/28 – Jersey City, NJ @ White Eagle Hall
8/13 – Seattle, WA @ The Showbox
8/14 – Portland, OR @ Revolution Hall
8/16 – San Francisco, CA @ Great American Music Hall
8/17 – Los Angeles, CA @ Lodge Room
8/18 – Los Angeles, CA @ Lodge Room
8/19 – San Diego, CA @ The Irenic
8/20 – Phoenix, AZ @ Crescent Ballroom
8/22 – Dallas, TX @ Gas Monkey Bar & Grill
8/23 – Austin, TX @ Scoot Inn