From cursed diamonds to the inspiration behind their music, Atwood Magazine chatted with JW Paris to uncover what the duo is all about.
— —
London alt-rockers JW Paris started the year in mellow fashion: cruising through Joshua Tree National Park in California and casually filming the scene with their iPhones in hopes of piecing their footage together into a proper music video. They've closed out 2019 in a much more grandiose manner, with the release of their latest single, "Favourite Thing," and three final concerts around their native England. And plenty of intriguing activity has occurred during the interim.
Atwood Magazine spoke with JW Paris — a band which consists of lead singer and guitarist Danny Collins, and also bassist Aaron Forde — to learn their thoughts on this impressively productive year and how the fruits of that labor came to be. Get the info in our exclusive interview!
Watch: "Favourite Thing" -JW Paris
A CONVERSATION WITH JW PARIS
Atwood Magazine: What inspired the name of the band, JW Paris?
JW Paris: The name comes from a story about one of the world's most cursed diamonds: The Black Orlov, also known as the Eye of Brahma Diamond. In the early 19th century, this diamond was stolen from a statue of the Hindu god, which, according to legend, caused the diamond to be cursed.
In 1932, diamond dealer JW Paris is said to have taken the diamond to the United States. Soon afterward, he committed suicide by jumping from a skyscraper in New York City. Later owners included two Russian princesses, both of whom allegedly jumped to their deaths as well in the 1940s. The diamond was then split into three pieces in order to break the curse and now sits within the Museum of Natural History in New York City.
You cite a lot of '90s alternative rock as your main influences. What is it about this period that you find so inspiring? How do you hope to update this music for contemporary audiences within your own records?
JW Paris: Well, we met literally from birth. Both of our dads were kicking around in the same band during the 90s. So,  whether we like it or not, that music is embedded into us. As kids, we listened to bands such as Elastica, Echobelly, Marion and the like. As we became teenagers, we naturally came to embrace bands such as the White Stripes, Dandy Warhols, Nirvana and BRMC. Guitar-based music is always at the heart of what we listen to. For example, FIDLAR are a huge influence on the thrashy plug & play ethos that inspired a lot of our early material.
Relating to contemporary audiences is a tricky one. We generally write music that we like to listen to and what we'd like to see live. If you concentrate too much on hoping to update this music for contemporary audiences, you'd probably lose focus on the sound. I do get that you need an audience to relate to your music, so we try to channel that into the subjects we write about.
It seems like your music has shifted from being more electronica-oriented, as on the
Berlin EP
, to more rock/grunge-centered on your more recent releases. What has this transition been like? What have you gotten out of experimenting with different styles of music in such a way?
JW Paris: Ah, we get this a lot. Although our original EPs have been subject to electronica remixes from Red Ant Records, JW Paris is not an electronica band (if it were, our live shows would be a lot easier!) We like to try and keep everything as analogue as possible on our records. Sometimes, all these backing tracks and midi-programmed stuff can make a song sound overproduced and lack that human feel.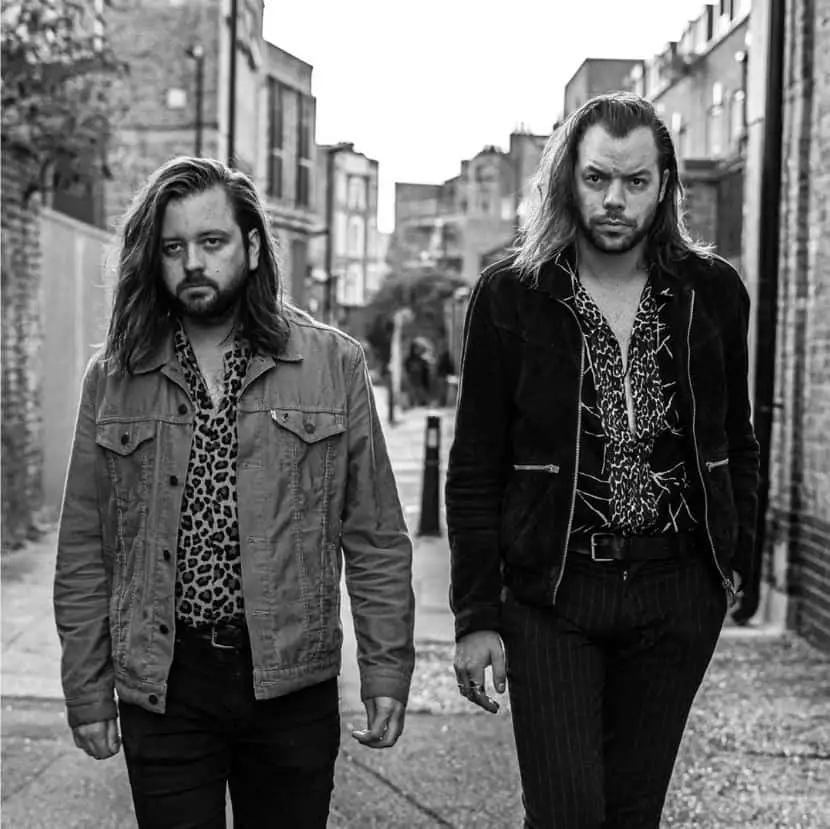 Let's talk about the new single, ''Favourite Thing.'' What was the process of crafting this song like?
JW Paris: "Favourite Thing" was written as our fight back to the frustration we personally feel day-to-day. We wanted this song to inspire and influence anyone that feels the same. It's meant for anyone who can't get their voice heard or who feels as though they are powerless to change their current situation. We actually purposely wrote "Favourite Thing" in a moment of fighting back against the generic and mundane.
Surprise, surprise, but we can't afford to do our music full-time and both have day-to-day jobs. So, in an effort to break away from the norm, we saved up for a whole year to take a road trip across California in the quest to write the next EP worth of songs. This trip took us to the Santa Monica Beach– where we wrote "Royalty," our second single– to San Francisco, to a house party in Bakersfield, to getting lost in the Joshua Tree desert. While in the desert, we started to write "Favourite Thing" on a beat-up old guitar we got from a second-hand store.
Also, we decided to shoot a music video for our track "Radio" whilst out there, which features us smashing the very guitar we wrote "Favourite Thing" on. The lyrics "we are your favourite thing, you can't stop this, just think again?" are our response to anyone telling you that you can't do something because you have too many responsibilities.
Another new track this year was your single ''Radio'' How would you say your two primary singles from 2019 compare? How did your band grow from one new record to the next?
JW Paris: "Radio," recorded in early 2019, was a bit more of a thrashy plug-in and kick-to-the-face start of the year– as mentioned above, we recorded our video on an iPhone whilst on our Joshua Tree Desert. "Radio" was definitely the raw version that just screamed for it to be turned up loud.
"Favourite Thing," on the other hand, was a personal step forward in our joint songwriting ability. We wanted to develop the experience of JW Paris on record to the experience you get live. Basically, while there are only three of us when we perform on stage, you have so much more scope in the studio. For "Favourite Thing," we worked with x2 producers JB Pilon (Buffalo Studios) and Luis (Attawalpa), both of whom are analogue sound masters! JB Pilon had us signing through vintage amps, with Luis laying down the huge atmospheric guitar sounds you hear in the song. We wanted our new singles to progress us forward sonically, which "Favourite Thing" certainly has done!
You guys have dabbled with social commentary in your songs and videos. ''Darker Side of Paradise,'' for instance, 'is inspired by the false promises of products from our modern society and reality shows.' In what ways do you feel as though rock music is a productive platform for commentary of this nature and what issues do you hope to tackle next in your upcoming projects?
JW Paris: Music plays a huge role in everyday society. Music is emotive. Music evokes passion and rebellion. Not just rock music, either– I think any music can be used as a productive platform for commentary. We like to write about experiences we've had throughout our lives, and "Darker Side of Paradise" was definitely one that represented the mid-2000's, when we were growing up.
[The song addresses] all those false promises of fame where people don't even get 15 minutes anymore: it's more 15 seconds. All from selling fad products like teeth-whitening and skinny tea. For up-and-coming projects, we like to write about the sometimes-mundane challenges everyone will face and quite a lot about the frustrations we encounter!
Watch: "Radio" – JW Paris
The band has performed live quite a bit in 2019, including an appearance at the Camden Rocks Festival and a mini-tour across Britain this past autumn. What have been some of your most memorable concert moments? What do you find most exhilarating about performing live?
JW Paris: Performing live for us is where it all started. Music in its purest form is live. Our shows NEVER go perfectly and that's what we love about them. As cliché as it sounds, we treat each of our shows as if it were our last. It's that motto before you go on stage: you're only as good as your last gig. Some of them may be sloppy, some have technical issues, but we will always give you our full capacity. It's hard enough to get people out to support your local scene, so it's more than important to give those that come to a decent show. A highlight for us this year has to be Wilkestock Festival, where we played to an absolutely rammed tent at 11 pm-– that was one of the first shows where we played our new tracks at as well.
You've gotten to work with some well-established British musicians, including Hugo Nicolson and John Davis. What did you most appreciate about collaborating with producers like these? What artists would you most like to work with next?
JW Paris: Working with well-established British musicians is amazing. Naturally, you've always got that imposter-syndrome– like, why the fuck are they working with us? We're just two scruffy lads from Luton… but it's amazing to have someone with that kind of back catalogue on your records. In the future, similar to our new singles "Favourite Thing" and "Royalty," we want to try to work with as many creative people as possible!
So far, the band's Spotify page is comprised mainly of individual singles. Any plans to create a full-length album any time?
JW Paris: If anyone out there wants to sign us and put up the money, we'd bite your hand off for it.
— —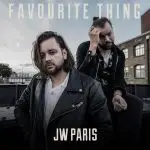 ? © 2020
:: Stream JW Paris ::
---