There's no doubting these are dark times for the United States. It often feels like we're well on our way toward a Roman ending: The fall of a great empire, inspired by hatred,  prejudice, ignorance and terror that could have been curbed – perhaps even avoided altogether, had we only done more about it.
Paula Boggs and her band believe there's still time. Paula Boggs Band's latest song, "Benediction," is a folk/country ode honoring the victims of the mass shooting in a Charleston, South Carolina church exactly two years ago, on June 17, 2015, that left nine people dead. It's a song of sorrow, and a song of hope; a song that demands we do better, and be better.
Need to light a candle
Need to bow my head
Toll a bell for Charleston
Nine black beauties dead
You may say it's hatred
Some may call it sin
All I know, by grace of God
The devil will not win
Watch: "Benediction" – Paula Boggs Band
---
Atwood Magazine is proud to be premiering the lyric video for "Benediction," the first release off Paula Boggs Band's forthcoming new album, Elixer (independently out 9/15/2017). Spearheaded by singer and songwriter Paula Boggs in conjunction with Mark Chinen, Isaac Castillo, Tim Conroy, Tor Dietrichson and Sandy Greenbaum, Paula Boggs Band call themselves a "Seattle-brewed soulgrass group." Their music employs a heck of a lot of oomph, but you'd better be ready for some serious spiritual cleansing: Their music entertains, but the band's best quality is their ability to inspire and enlighten through song.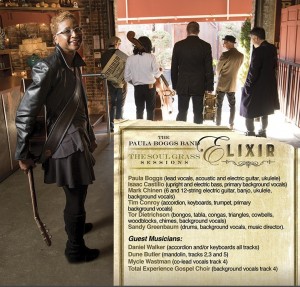 Mothers hug your children
Daddies do it too
Say a prayer
Clap your hands
Lord have mercy
Save our land
"Like many two years ago, I was horrified to learn nine members of Charleston's historic Mother Emanuel A.M.E. Church were murdered by a self-styled white supremacist after they welcomed him into their sanctuary for fellowship and prayer," reflects Paula Boggs. "In the aftermath, across races, Charleston came together and surviving victims and families of those lost expressed forgiveness. The massacre and what followed inspired me to write "Benediction." In the wake of evil Charleston found grace. If Charleston can do this, my hope is other communities can also find paths to more meaningful racial understanding and healing. My hope for "Benediction" is that it serves as an enduring tribute to Charleston's "rising up" and a catalyst for civil conversation and positive action elsewhere. Like Dr. Martin Luther King, Jr., 'I refuse to accept the view [we are] so tragically bound to the starless midnight of racism and war that the bright daybreak of peace and brotherhood can never become a reality… I believe that unarmed truth and unconditional love will have the final word.'"
You won't understand me
'Til you wear my boot
And on that glory, glory day
From Boston to Beirut
Love will be our blanket
We won't need no shield
I won't live to see it, but
I pray my babies will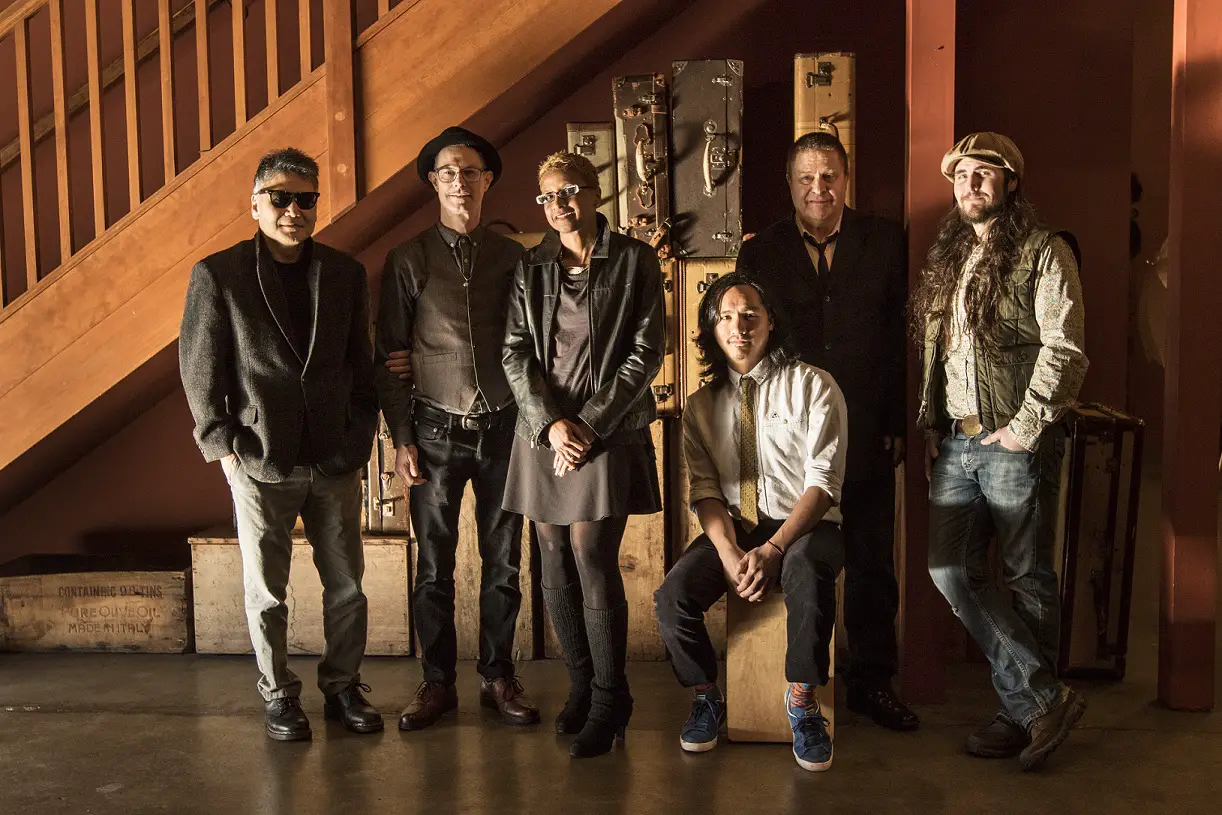 "Benediction" is not a song about trying harder; trying isn't enough anymore, not with this country's mass shooting rate (one of the highest in the world). Paula Boggs Band impores us to love more, and to spread that love as far and wide as we can, sharing it with the world. The band are actually performing "Benediction" at The Charleston Forum on June 16, a public discussion focusing on racial issues, shining a spotlight not only on the different perspectives on race dividing our country today, while also helping leaders identify problems and propose solutions. Out today, the single's proceeds will go to the church's charity.
The lead single off Paula Boggs Band's upcoming album Elixir, "Benediction" captures the band's heavy focus on citizen-artistry and doing good. "The citizen-artist recognizes and celebrates the role of art as a tool of communication, and through art, is hopefully able to engage the community in a conversation, or lead to action that benefits the community and makes it healthier," says Boggs. The song starts a conversation – a pledge to do the best we can, as individuals and as communities, to turn down intolerance, bigotry and hatred, and to instead embrace one another over our shared humanity. Boggs, an Army veteran who has shattered many a glass ceiling in her illustrious life, shines through her music as a diplomat, motivator and inspiration to all.
There's always time to reverse our course; we're not too late. Only by committing to doing better can we curb the violence in our communities, root out the poison and birth a stronger, better tomorrow.
— — — —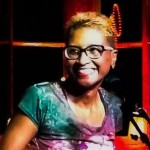 cover © Tom Reese
Watch: "Benediction" – Paula Boggs Band
---
:: Listen to More Paula Boggs Band ::
[soundcloud url="https://api.soundcloud.com/users/487356″ params="color=ff5500&auto_play=false&hide_related=false&show_comments=true&show_user=true&show_reposts=false" width="100%" height="450″ iframe="true" /]