Atwood Magazine is excited to share our Editor's Picks column, written and curated by Editor-in-Chief Mitch Mosk. Every week, Mitch will share a collection of songs, albums, and artists who have caught his ears, eyes, and heart. There is so much incredible music out there just waiting to be heard, and all it takes from us is an open mind and a willingness to listen. Through our Editor's Picks, we hope to shine a light on our own music discoveries and showcase a diverse array of new and recent releases. This week's Editor's Picks features Robert Ellis, Skinny Living, Kate Davis, The Criticals, Hazlett, and Saint Blonde!
— —
Texas Piano Man
Robert Ellis
Robert Ellis' song "Passive Aggressive" has been on my rotation for months on end, and this week I finally did the right thing and listened to the full album – and boy, was I in for a surprise. Released on Valentine's Day, Texas Piano Man is one of the best records I've heard all year – packed with fun singer/songwritery pop to get you through long days, cold nights, and everything in-between.
A slick singer/songwriter hailing from Austin, Robert Ellis combines the rollicking charm of Elton John and Billy Joel with the cool charisma of Father John Misty. My first reaction to Texas Piano Man was actually that it's a well-titled homage to the Piano Man himself: Ellis' pop sensibilities come straight out of the same melodic well of joviality and passion that spurred records like The Stranger, Turnstiles, and (of course) Piano Man. Yet the deeper one dives into Ellis' music, the more his own sterling personality shines. "Fucking Crazy" opens the album with a bittersweet and raw tongue-in-cheek dramaticism – it's the perfect showstopper, before the show has even begun!
What then follows is an expansive exploration of love and life today – from togetherness and the anxiety of separation in "When You're Away" to the comically serious lament "Nobody Smokes Anymore," to the unnervingly catchy, frustration-ridden "Passive Aggressive," Robert Ellis brings listeners straight to his dining room table as he sings his truths one tale at a time. Bombastic, larger-than-life gems abound to celebrate the good times and dwell in hardships: There's really no better way to describe Texas Piano Man other than to say that it's a journey that will keep you excited, engaged, and amused the whole way through.
---
This is going to be the third time I feature Skinny Living in my Editor's Picks, so if you haven't yet, be sure to listen to "I Still Love You" and "Let Go" when you're through with "My Blood." The UK rockers have this knack for making familiar emotions feel fresh and new, and that's exactly what happens with their jammy, percussive new single: Dark to an almost sinister degree at times, the track speaks to the wrath that would befall those who hurt the ones we love and care for the most:
If you wanna see a monster, if you wanna see the red in my eyes
Just come for my family, just try-y-y
Even I could be a killer, everybody's got a don't cross line
So don't come, don't come between me and my blood
Blood, my blood
Just try-y-y
"My Blood" is catchy and fun, largely in spite of its underlying raucous pain. Lead singer Ryan Johnston wails a soulful cry whilst his bandmates supply a fierce instrumental support, combining guitars, keyboards, and thumping drums in a vivid expression of drama and loyalty.
---
Kate Davis sounds absolutely mesmerizing in "Clouds," her swirling love song daydream. The third single off the singer/songwriter's upcoming debut album Trophy, "Clouds" captures the euphoria and freedom of youth through a colorful indie rock lens.
Singing sweetly above controlled electric guitars, Davis weaves listeners through images of teenagers searching for purpose in people and learning meaning through emotion.
Seventeen
I just wanted to be in love
My very own whale song
My one true hum
I call for you
Across the hill and valley too
I put out a dream
I hope it reaches you
Lay on my back
Feel your face in the cloud
Time is fickle in the space it allows
It could be 24 hours till I see you
What I love most about this song is its depiction of innocence. "Clouds" harnesses the rush of young love and longing, without going into clichés of getting at all sappy. It is a simple, driving portrayal of the jumble of emotions we each feel when we make a strong, intimate connection for the very first time.
What a beautiful testament to our youth.
---
=
"Treat Ya Better"
The Criticals
Back in the '00s I was head over heels about a New York City band called The Virgins, whose 2008 debut album was just the kind of raw, feverish and structured good time I needed to cure my tumultuous teenage years. My acne and social anxiety may have subsided, but listening to Nashville's The Criticals nevertheless takes me back to the feelings of euphoria I once felt with The Virgins.
"Treat Ya Better" is only the third release from this Strokes-influenced rock band, following 2019's earlier songs "Kate Moss" and "Homebody" (both of which are worth the listen). With a jamming, clean rhythm guitar base and funky, driving bass picking up the rear, "Treat Ya Better" effectively captures the polished-yet-raw juxtaposition that is The Criticals – and what a sound it is: "Where did our love go? She don't wanna know," the band sing in cool harmony as drums swing, steady and fierce.
In my mind, "Treat Ya Better" is everything a tight three-minute pop-rocker should be: Fun and frisky, with a loose mentality but fierce, put-together ensemble that attacks each note with confidence and poise. The Criticals are well on their way to becoming one of my new favorite discoveries of 2019, and I personally cannot wait to hear what they come out with next!
---
Hazlett took my breath away when I first heard this song. "Suncats" is a touching acoustic number from the Australian indie artist that finds light in the darkness, beauty in the everyday. "We all fear death, but we don't live life," the artist sings over a lilting acoustic guitar and muted keyboard. "Heavy hearts have a crazy side… just don't go thinking it's a waste of time."
If ever I have a friend in trouble, this will be the song I use to bring them back up. "Suncats" is a poignant homage to life's warmth and value, a stirring expression of the love we can have for simply being.
---
"Love Me Instead"
Saint Blonde
As this is for all intents and purposes my first rock-adjacent list in a little while, it feels only fitting to culminate with this guitar-fueled, hormone-driven number. Saint Blonde's "Love Me Instead" is an invitation to run away and set our lives on fire: To live in the moment and embrace the connections we feel in the moment, uninhibited and free.
Simon says, "Better lose your memory
so run away together while we still can"
Simon says, "Better lose your memory
so run away run away
Love me instead
Love  me instead"
Youthful and bombastic, with sizzling synths and overdriven guitars banging out a Killers-esque soundscape, Saint Blonde inculcate us with an infectious, volatile urgency that could turn north or south at any moment; the only thing we know for sure is that you can't stay in the grey. The band's singing comes to a head in a shouted post-chorus and bridge that ache with unfulfilled desire and hope:
And you came in out of nowhere
Hips shaking through my chest
Winning you over
You came and took my breath
Like a bloated air when you came in
I know that we want all the same things
Dangerous see when he dating
Boy don't even know what he's missing
While I will never be one to condone cheating, "Love Me Instead" sends a fired-up message of wanting and need that's hard to ignore.
— — — —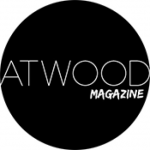 ---