Life is hard: The world throws a lot of shit our way, and there's no escaping its turbulence. Because of the nature of our emotions, it's so much easier to lose ourselves in the overwhelming nature of loss and pain, than to dwell in the warmth of the good. Even still, we keep going. Manzanita Falls' somber new song "Between the Stories" is an ode to perseverance, of seeing through the darkness of life in order to appreciate its light.
(Well) Your sister stabbed a boy, at a party
They took her away far out west
Your father said it's fine, when he drank himself blind
Til' his illness took him to the otherside
Listen: "Between The Stories" – Manzanita Falls
---
Atwood Magazine is proud to be premiering "Between The Stories," the lead single off Manzanita Falls' long-awaited sophomore album, Abilene. Consisting of Jeremy McCarten, Matt Coit, Matt Robinson, and Ross Barbieri, the San Francisco-based indie rock band feels like an authentic representation of what Mumford and Sons were attempting to achieve on their heavily-critiqued third album: Ambient electric guitar-driven indie rock bleeds seamlessly into impassioned folk lyricism to create a dark, ethereal landscape for reflection and renewal.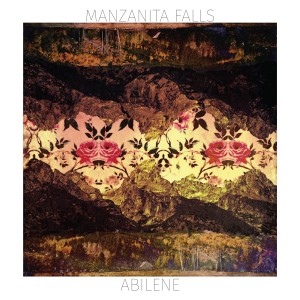 (And) Your friend fell between the stories
And ended his own on the fall
Crying chain smoking in the alley
Did he ever make it to the otherside
"'Between the Stories' is about a close childhood friend of mine," shares frontman Jeremy McCarten. "When we were kids I saw him deal with so many hardships that would have broken most people. When we were older we both found ourselves always indecisive, and unsure what to do and with our lives. I wrote this song directly addressing him, recounting all the things he's been through and how to face the terrifying ambiguity and feeling of loss as we both wander into our futures."
Manzanita Falls' words are bleak: McCarten's lyrical vignettes paint an inevitably dark portrait, recounting the misfortunes his friend has suffered one after the other. But the story doesn't end there. In the final verse, we move forward:
Don't you bury, your hatchet with a green thumb
Don't you tie your tongue in the past.
Bury the sunset cross' the stateline
And I'll see you when we reach the otherside
McCarten holds his head up, imploring his friend to do the same. Life may throw a lot of shit our way, but it's worth the fight: No matter what, you have to keep fighting. Connect with Manzanita Falls via their socials below, and stay tuned for more from this emotionally emboldened group: If its lead single is any indicator, Abilene promises to be one hell of a record!
— — — —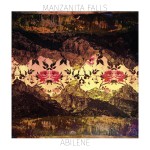 cover © Manzanita Falls
:: Listen to More Manzanita Falls ::