This Black History Month, Atwood Magazine has invited artists to participate in a series of essays, interviews, reviews, poetry, playlists, and more features in recognition of, and out of respect for the symbolism and significance of this month.
---
Today, Canadian rapper Haviah Mighty dives into the depths of her visceral new single "Obeah" as a part of Atwood Magazine's Black History Month series. A rising star out of Toronto named one of XXL's "15 Toronto rappers you should know", Haviah Mighty began her career in hip-hop group The Sorority alongside Keysha Freshh, Lex Leosis, and pHoenix Pagliacci, before introducing her solo work through 2017's Flower City EP. Her debut album 13th Floor independently released in mid-2019, and subsequently won the 2019 Polaris Music Prize – making Haviah Mighty the first Black woman to win the prestigious award.
"Obeah" arrives this February as the artist's second song of 2021 and the fourth in a string of recent singles releases that began with last November's "Atlantic" – a song that unapologetically explores the Atlantic slave trade. Following December's "Occasion" and January's "Antisocial" (ft. Old Man Saxon), "Obeah" pays homage to Haviah Mighty's Caribbean heritage and her deep love and trust in her family, while showcasing the artist's core values and dynamic performance style. Fervent and dynamic, the song uses "Obeah" – a form of occult sorcery native to (and still practiced in) various parts of the Caribbean – as a blueprint for exploring inner energy and strength, individuality, community, trust, and success.
Watch dem friend deh
Watch who you keep close ya
Your glow up they phobia
Some boi come with Obeah
They would frown before they smile
And they ain't down, they just behind ya
They would die before they ride ya
They ain't really on your side ya
"Obeah" is ruthless and unflinching – an intense rush of deep-rooted feeling and sentiment that plays to Haviah Mighty's strengths.  Described as "a full Mighty family affair," the hard-hitting song was produced by Haviah's little brother Mighty Prynce and features a cameo by her father in both the song's lyrical bridge and its video.
And these are the things that, when I reason with certain people,
when I talk to certain people, I discover what they're trying to do.
Pretend like they're friends.
What you think they're trying to do?
They're trying to unstabilize you.
If you look to someone who is less off than you to give you advice,
to make your life better, then you are making a big mistake.
Once you know yourself, no man can trick you, you know?
"I've navigated life off the strength of my parents' teachings, and one of those notable teachings is to be mindful of the company you keep and of those you call your friends. Especially as I work hard to further push my art out into the world, it's becoming increasingly necessary that I keep these thoughts front of mind. I've lost a lot of 'friends' and have evolved outside of certain circles and relationships, and looking back at many of them, I've questioned where loyalties truly lie at times. As I achieve more in my career, the energies of those around me have sometimes shifted."
"Being of Caribbean descent, I've heard many stories throughout my life of 'Obeah man' and 'Obeah woman' from family and friends, 'Obeah' being an occult power and celebrated secret religion which disturbs the natural flow of events by way of spells, spirituality and hidden practices. Though difficult to define, it is a religion of resistance, a belief that you can manipulate yours or other peoples' destinies – often used in the context of those people that are close to you, but aspire to cause you harm by thought or action. This song, using this Jamaican reference, speaks directly to the idea that the energy around you can bring you down, and that sometimes it's those that are closest to you that you need to be aware of. It's produced by Mighty Prynce and myself. This song feels so relevant to my life right now. I can't do things the way I once did them, as I need to be aware of new perceptions as an evolving artist. This theme is one many can relate to as they grow within their chosen realms." – Haviah Mighty
In a time like this, we have to be aware of what our wants and needs and goals are, and be cognizant that those we share this with, to ensure they are working in alignment with us, not against us.
•• ••
"Obeah"
by Haviah Mighty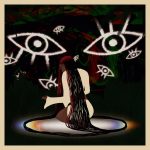 Atwood Magazine: What is the significance of this song, for you? Did you learn anything about yourself over the process of writing and recording it?
Haviah Mighty: The song is called "Obeah," referencing the Caribbean/West African practice of applying 'occult powers' or 'higher knowledge' to induce spells, predict or manipulate the future – or temper with 'God's plan' as I see it. It is often loosely compared to witchcraft or sorcery. Growing up with a Jamaican father & Bajan mother, I've heard all about Obeah, the different practices people engage in and why, and the dangers of envy. At a very young age, I understood that you can't assume people are inherently good.
Fast forward many years, it's now 2019 and I'm achieving my dreams. I put 13th Floor out; my strongest album to date, and it afforded me awards, opportunities and money. As this is happening, I'm noticing that I've lost a lot of friends; that the people I'd expect to support were not. Their energy had started to shift. I felt drained by the loss of some of these 'friendships' as this career path started to feel lonely, but the teachings from my youth started to resurface, and the parallels of what I'd learned then, and what I was experiencing now, aligned.
This song was bred out of a conversation with my dad, about this realization. We had this talk over a few days, revisiting it over and over until I decided to record his passionate thoughts with my phone (he didn't know until I showed him the song). I had a dope production from my brother Mighty Prynce at the time, which felt ominous and dark, and an 11 minute recording from my dad about Obeah as it relates to friendships, progress, and the potential dangers of others.
The combination of these things manifested into me writing the chorus first – "Watch dem friend deh. Watch who you keep close. Your glow up they phobia. Some bwoy come with Obeah." Once I wrote those lyrics, I knew I had a hit that was authentic to me, and a life lesson for others. I recorded it nearing the end of 2019, and reworked it throughout 2020. I'm excited to be releasing it now, in early 2021.
How did you start writing this song?
Haviah Mighty: [It was] off the strength of early teachings, strong production, and an ongoing conversation with my father that I eventually recorded.
See if I met 'em in the booth
And all that they said is in the proof
I see that they energy is loose
And I see the enemy in you
But when it's a friend, I see a different picture
I think your identity is you
And when you say you always got me
I figure you're telling me the truth – nigga
You see me coming out my doubt phase
And I accelerate without brakes
I feel you really trying to clout chase
I push my liquor down without chase
I'm already caught up nigga, word
I don't chase, I catch
I just pree when a nigga move funny, so that
I don't break my back
Boy relate, I can't
I keep it real for my girls
I keep it real for my dogs, uh
Bet you don't think I deserve
All of the things that I got, uh
You see me winning giving side eye
You say you happy for me but deep down inside
You'd probably kill me in a drive by (drive by shots)
A same kinda Obeah business…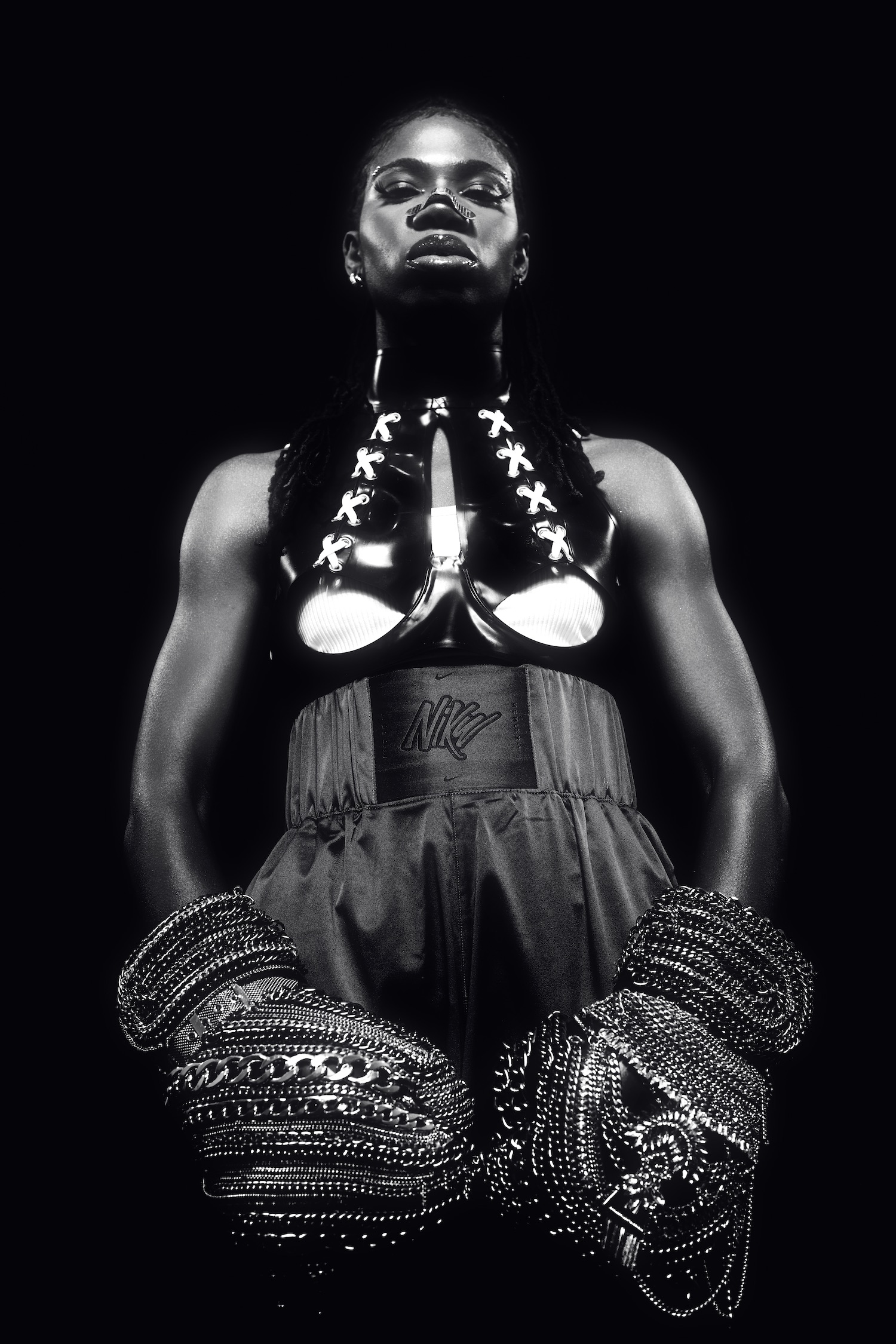 Why is this song so resonant for you? What do you think it is about it that gave it its weight and gravity?
Haviah Mighty: My dad has always been a teacher, and I feel I embody an energy similar to his, especially as an outspoken musician. His passion, his spirituality, his connection with his energy and his family; the way he and my mother raised us – I think all of this, is a window to me as an artist. I think the authenticity of how this song came together, and the heavy topics being discussed, give it it weight. Including my family in the video, especially my dad, completes the picture.
What do you hope others take away from this song?
Haviah Mighty: I hope people are able to interpret, and recognize the message – beyond what Obeah is. Yes, that practice helps paint a picture, if you're familiar with it. But even in the Western world, where obeah is not really a thing, the overall message applies. Do you know who your friends are? Have you assessed if they are truly your friends? We use this word so loosely, as if we know the intentions of anybody who is willing to spend time with us. In a time like this, we have to be aware of what our wants and needs and goals are, and be cognizant that those we share this with, to ensure they are working in alignment with us, not against us.
— —
Stream: "Obeah" – Haviah Mighty
— — — —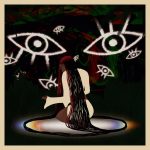 ? © Yung Yemi
:: Haviah Mighty ::
---