Jordan Mackampa is one of the hardest-working artists in the indie scene, and his latest soul-stirring songs "Marks" and "Over & Out" effortlessly capture the passion and depth of his music.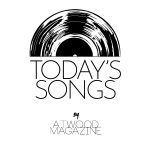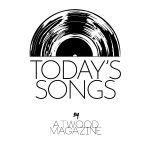 Stream: "Marks" – Jordan Mackampa
---
Let me stop you there, and put your mind to ease – arrest your soul with a warm embrace…
Jordan Mackampa is one of the hardest-working artists in the indie scene.
A perfectionist and textbook over-thinker, Mackampa is the kind of musician who spends hours studying other performers in order to improve his own act; the sort of recording artist who agonizes over a single second's worth of material in his recordings. And whether it's the pulse of a drum or the weight of his voice over the surrounding instrumentation, all of that energy invested honing his chops and refining his sound has been worth the effort, making him the inimitable artistic force that listeners around the world have gravitated toward this year.
Jordan Mackampa is one of the hardest-working artists in the indie scene, and it's all starting to pay off.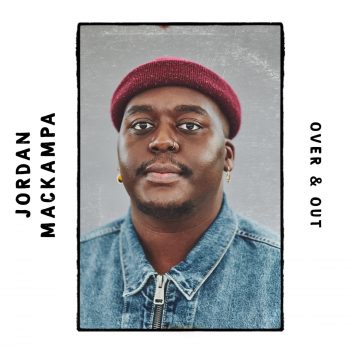 Let me stop you there
And put your mind to ease
Arrest your soul
With a warm embrace
Let me stop you there
'Cause things aren't as bad they seem
There's comfort that remains
In scuffed marks and wine stains
Scattered across the walls
Even though tattered and old, mmm!
Covertly released on October 14th and 16th respectively, "Over & Out" and "Marks" are a special surprise from an artist who has already delivered one of the year's best albums. His first offerings since his debut album Foreigner arrived this past March, Mackampa's newest material injects an uplifting electric energy into his signature modern soul sound.
His first of the two new tracks, "Over & Out" rollicks with a funky guitar lick and cool vocal swells; it's a headbanger encouraging us to take on our own fresh starts, soaring high and free through Mackampa's effortlessly smooth vocals. "I tried to figure it out without ya, so now I'm getting about, looking around, hitting the town without ya!" Independence, especially from a relationship, can be difficult to navigate. "Over & Out" is a optimistic soundtrack to owning that state of being.
"Simply put, Over & Out is an "I'm getting over the hump" song – you can relate it to a spell of bad luck you've had recently in regards to your mental health or you getting over someone," Jordan Mackampa tells Atwood Magazine. "Either way, this is meant to be the turning of the tide, even if you're not completely out of the dark just yet. You're looking after yourself, bought yourself a new wardrobe and finally getting back to loving you."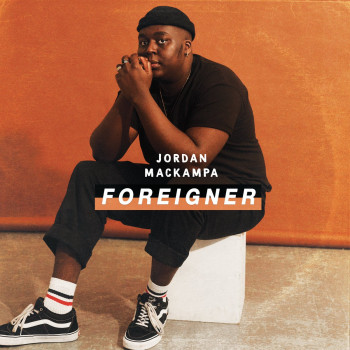 The perfect complement to "Over & Out" arrives in the form of the soothing, smoldering outpouring "Marks." One of Mackampa's finest songs yet, this track aches with empathy as the artist bears his soul, scars and all. "I wish you could see that they're more than marks to me," he croons in a refreshingly emotional and impassioned chorus:
But I wish you could see
(it just takes some time, it just takes time)
That they're more than marks to me!
(It just takes some time, it just takes time)
I wish you could see
(it just takes some time, it just takes time)
That they're more than marks to me!
(It just takes some time, it just takes time)
Heavy yet not overwhelmingly so, "Marks" is a vulnerable upheaval resulting in soul-stirring catharsis.
Mackampa's lyrics explore the dynamic between one's inner self (faults, fractures, and all) and one's relationships. His words capture a sense of earnest longing for connection in spite of hurdles in the way:
Like kindred spirits
Just fumbling through
And when the dark tides over
We'll start anew
Ooohhh shared little moments
Drenched in candlelight
And with the scent of the roses
The wax will expose our tired eyes
"'Marks' is about appreciating the little details that surround us," Mackampa explains, "Whether it's a blemish on the front door from when you first moved into your new home and chipped the paint or a physical scar from a wound you'd rather not talk about. What might be ugly to us, might just be the most beautiful thing to another person, it just may take a while to see the beauty in it, but that doesn't mean it was never there."
Perhaps nothing is clearer in this music than Mackampa's desire to deliver his full self in song: To surrender the mind, body, and soul in an attempt to convey an idea for which words alone simply cannot do justice. "Marks" is a majestic, beautiful overhaul. It's an elegant attempt to build bridges despite rock seas; to work at your issues and double-down on the folks in your life, because you believe in something deeper than yourself.
Arriving just as cold weather has fully overtaken the Northern Hemisphere and summer feels already like a million miles away, "Marks" is a sweet and stirring autumn gift. Along with "Over & Out," it's a reminder to hold your loved ones close and to practice self-awareness and self-love – even if it hurts sometimes.
Jordan Mackampa's hard work has once again paid off in a big way. Stream his two new singles out now, and stay tuned for more from this outstanding Atwood artist-to-watch. If you haven't yet, do yourself a favor and spend some forty minutes with Mackampa's debut album, Foreigner. A "record whose soulful, genre-bending songs blossom with heartfelt emotion and intricate, compelling melodies and sounds," it's certainly one for the ages.
This little home
Put up a fight
As sober thoughts
Grew stronger in the night
On the bed we made
That scratched the floors
And chipped the walls
As we pushed it through the doors
That barely let us in
Beside our multitude of sins
That barely let us in
Beside our multitude…
Of sins
— —
Stream: "Marks" + "Over & Out" – Jordan Mackampa
— —

? © 2020
:: Today's Song(s) ::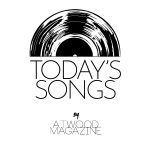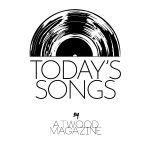 ---
:: Stream Jordan Mackampa ::
---