This Black History Month, Atwood Magazine has invited artists to participate in a series of essays, interviews, reviews, poetry, playlists, and more features in recognition of, and out of respect for the symbolism and significance of this month.
---
Today, Canadian-Nigerian singer/songwriter Falana dives into the depths of her optimistic and sun-kissed first single of 2021, "Joy" as a part of Atwood Magazine's Black History Month series. Actively releasing music since 2014, Falana's music pulls from her heritage while incorporating influences from around the world: In the past decade she has called Toronto, Denmark, Havana, Jamaica, and Lagos her home. 2014's five-track debut Things Fall Together made for an expressive introduction to an artist full of heart, but it was through 2018's standout single "Ride or Die" and 2019's subsequent EP Chapter One that Falana firmly established herself as a dynamic artist with a singular range of self-expression.
Falana's first release with Red Bull Records, "Joy" is an effervescent ray of uplifting, radiant sunlight. The invigorating fusion of R&B and Afrobeat elements with what the artist calls "island flavour" makes for a rejuvenating listening experience – and one that is especially welcome in the wake of 2020 and the global pandemic. We may not all be out of the proverbial foxhole yet, but Falana's "Joy" gives us a welcome reason to smile and see the light.
"Black History Month is an opportunity for the Black people to bring awareness of our culture to a mainstream audience. It is the opportunity for Black people to celebrate, highlight and showcase the role of our community in the current affairs, history, pop culture, and the global fabric."
"Black music has always played a significant role in shaping Black identity. Whether it was negro spirituals or gospel music, the 70's with James Brown with "Say it loud, I'm black and I'm proud", or Fela Kuti or Bob Marley in connecting the dots of the Black experience across oceans, the influence of Afrobeat or hip-hop in the 80s, music has always been a cornerstone in shaping and celebrating, blackness and black identity." – Falana
•• ••
"Joy"
by Falana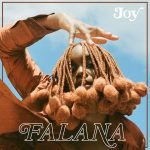 It's crazy that the song was written two weeks before the world went into lockdown. Over the last ten months, the song's sentiment surfaces all the time, whether it's in everyday conversation, on the news or at social media. It feels like the song was birthed right at the time that the world needed it.
I woke up this morning
sunshine in my eyes
I know I'm not perfect
but thank God I'm alive
I have an obsession with natural light. I always try to live in spaces that have lots of windows, especially in my bedroom. The sun is such a natural pick me up. There is something so special to be about being woken up by rays of sun in the morning. It reminds me that everyday is a gift. That is what this line speaks to; Waking up in the morning, with the gentle kiss of sunshine on your face that reminds you that, "damn, I am alive, and I am just so grateful."
Look up Look up o
I count my blessings
no stress no stress
I got pure intentions
look up look up o
I count my blessings
one day at a time
live my life
yea
I really feel like this song has been the vibe of so many people moving into in 2021. Everyone is looking forward, trying to hold onto optimism, and hope. I do this by counting every single blessing, because it helps to make my obstacles smaller,  and 2) of course living our life one step in front of the other.  We can't do any more than that!
Sometimes I sit and wonder
things that could have been
but it don't even matter
everyday's a win
It is so easy to fall into patterns of thinking and obsessing over the past and things you can't change. Asking ourselves what if? and how come? Trying to make sense of things especially in today's world. But I think we can choose to celebrate the day itself, and live in the present. I experienced real Joy when I learned to just let go of all the things out of my control, and just bask in the gratitude for the moment. Obviously we are human, and Life is challenging for so many reasons, but if you are alive, you are already winning!
Baby it's up to you
what you want to do,
cuz life from my point of view
is all about gratitude.
Ultimately the choice is up to me how I want to live my life. I choose Joy.
— —
Stream: "Joy" – Falana
— — — —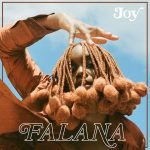 ? Falana © Savannah Baker
:: Stream Falana ::
---