Sometimes, life can be pretty unpredictable. Other times, it's way too cruel. In their latest single "ferme la bouche," Scottish band wojtek the bear sing about a tale of cruelty and emotional addiction.
Stream: "ferme la bouche" – wojtek the bear
---
Getting into a toxic relationship is a bit like suddenly getting punched in the face, and having any plan you might have previously had ruined. But it's also like getting attached to that punch, mistaking it for a sign of affection and being grateful for it. That's exactly what wojtek the bear sing about in their new single "ferme la bouche," which Atwood Magazine is proud to be premiering today along with its video.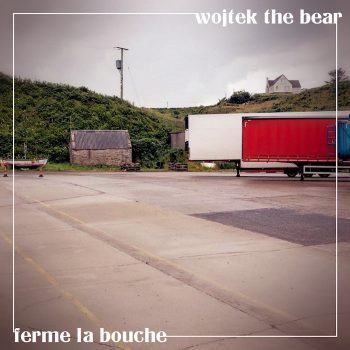 They say that everyone has a plan,
Until they get punched in the face
Like first impressions or a second chance,
There's some things you cannot replace 
But after a while y'know you start to adapt,
Learn to lean, lean into the punch
And all sense of self y'know it starts to collapse,
You're just thankful for,
A human touch
Currently, in the United States, about 20 people a minute are victims of some kind of partner abuse; if you do a quick calculation, you'll realise that that's as many as 10 million abused people a year – and that, unfortunately, they are not always willing or able to report it. 
In Italy, for example (which has ⅕ of the population), at least 30 percent of the inhabitants have suffered some form of violence at least once in their lives.
---
Domestic violence is therefore a much more widespread phenomenon than we think, but it is still strongly underestimated; even more underestimated is the so-called emotional addiction, i.e. the thought that one feels dependent on the affection of a certain person, because they are convinced that this is the only form of love they will ever receive in their life – exactly what wojtek the bear is talking about, in short.
An addicted person's partner is, in fact, usually manipulative. They lead their lover to think that they will be alone for life without them, are overprotective, and want to control their life in every aspect. It's a maniacal and obsessive attitude that would scare anyone, if it weren't for the fact  that usually people involved in this kind of relationship are insecure, to the point that they "lean into the punch", and are just "thankful for a human touch". Even if that touch has nothing to do with humanity, at all.
As I lay me down to sleep, 
My brain decides to play on repeat
A loop of every mistake I've ever made
And as you lay you down to sleep, 
I hope your brain decides it plays on repeat
A loop of every mistake you've ever made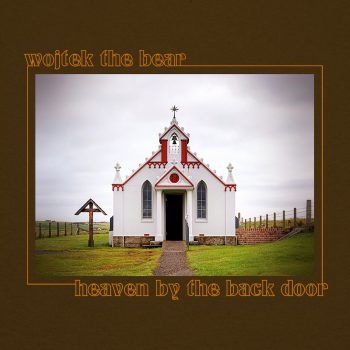 Wojtek the bear present this scenario perfectly in their title, 'ferme la bouche' – from French, 'shut your mouth'. Those who enter into a toxic relationship do so without knowing what awaits them. They simply make certain plans, with the hope that everything will go according to what they expected. Only to find themselves, metaphorically or otherwise, punched in the face. 
"It's basically a song about being in a toxic relationship, be that with someone who is being physically or verbally abusive or just isn't right for you and how often our first instinct is often to blame ourselves rather than the other person or look for the faults within first," wojtek the bear's Tam Killean tells Atwood Magazine. "The first line about everyone having a plan till they get punched in the face isn't necessarily meant to be taken at face value as it's more a metaphor for how we invest so much hope and blind faith at the start of new relationships, because you just have to in order to believe they're going to work, but when things invariably breakdown or hit a bump in the road we often don't have a plan b or an idea of what to do next."
Formed in Glasgow in the mid-'10s, wojtek the bear self-describe as "Scottish melodic indie pop" and find Killean performing alongside Graham 'Chuck' Norris (vocals and guitar), Scott McCutcheon (drums) Paul Kirkwood (vocals and bass), and Becky Cheminais (violin). The band released their debut album, a talent for being unreasonable, in mid-2018, followed by a string of singles in 2019. "ferme la bouche" is their first release in nearly fifteen months.
Despite the delicate topic it deals with, "ferme la bouche" is an unexpectedly upbeat track with a certain melancholic feel, with an indie folk musicality between Matt Maltese and The Killers. The single is then accompanied by a rather minimal animated video, but one that perfectly showcases the talent of the very young artist Billie Jo. Nothing could be more fitting for the music of the Scottish band, who rose after the success of their first album a talent for being unreasonable. After listening to their new single, taken from the band's forthcoming sophomore record heaven by the back door, we can only have high expectations.
heaven by the back door is tentatively set for a July 2021 release. Stream wojtek the bear's "ferme la bouche" exclusively on Atwood Magazine!
— —
Stream: "ferme la bouche" – wojtek the bear
— — — —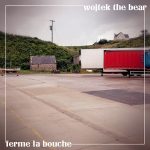 © Kris Boyle
:: Stream wojtek the bear ::
---