A multilayered dive into personal loss, "Comma" showcases the gift Ian William Craig has for the ethereal and grand, crafting a song encompassing both gorgeously. 
"Comma" – Ian William Craig
---
The aftermath of tragedy is often a varied one. There is no right answer, only branching paths that take one to places either mournful or, in some cases, beautiful. Ian William Craig teeters on both spectrums with his latest single "Comma," a hauntingly beautiful exploration of loss and hardship, and Atwood Magazine is proud to be premiering it today.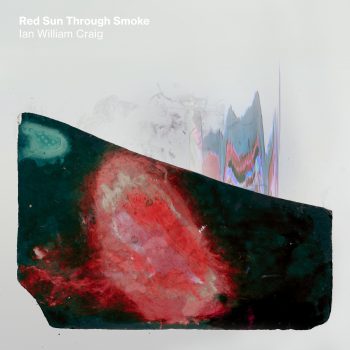 Craig is no stranger to the ethereal, making a name for himself through his compositions that saw lo-fi meet the opera. It's a blend not too commonly heard, but none do it quite as brilliantly as Craig. With "Comma," these techniques are alive and well, the distorted chorus providing intoxicating aromas that follow the track during its whole duration. The sparse vocals from Craig coalesce and result in a listening experience that feels lifted out of a dream.
Along an edge
We search for a climbable tree
Completely unaware
Of everything in between
The song opens with the ghostly choral notes, instantaneously setting an eerie scene of intrigue and allure. These backing vocals stay with listeners throughout, causing shivers with every operatic intonation that is made. As Craig enters the mix with his own vocals, the two fit together in a gorgeous fashion, making a textured piece of music of immense weight and emotion. Craig's singing aches at times, an almost sorrowful croon that carries with it a lifetime of memories—both the good and the bad.
Your brand new shoes
Wearing blisters on your feet
As we rename the ground
After ships lost at sea
On the track, Craig explained to Atwood that "since everything was a bit raw, shall we say, I didn't want there to be anywhere to hide in this record. My parents and I were in a small house together while my grandfather slowly died across the street in a world filled with smoke, after all. If it were a movie it would be an unbelievable amount of dramatic pathos, but that's what happened."
He continues, "So in this record, more than most, there exist a great many things straight to tape without any effects because there really was no space. So the challenge here was to try and find space within that plenum, and a place to have a relationship with all of the feelings that were there. Things just happened and happened and happened… It was two weeks of 'and then, and then, and then,' with each huge event compacted and elided because of the barrage. I thought eventually all of these sentences would just be reduced to commas with no words left, which is where this piece comes from."
Entire architectures
Condensed tenderly
Into a comma
As the song continues, Craig's singing turns into faint bellows, going into gorgeous falsettos of amazing highs that ring of a celestial quality. The way it mixes is breathtaking, and the remainder of the song only continues to enchant. The distortion starts to increase in volume as the song nears the end, seemingly becoming faster as well. The almost onrush of vocals and instrumentation leaves listeners astonished, unable to come back down from the dreamscape Craig has unleashed. The deafening silence that closes the song is a powerful exclamation on a journey of anguish, though, despite this, it was a journey that breathes grace with every note hit and word sung.
It's safe to say there are no artists out there quite like Ian William Craig. His inventive and unique compositions provide an otherworldly listening experience that takes one to places beyond themselves, and "Comma" is no different. The song is taken off of his upcoming album Red Sun Through Smoke, releasing March 20th via FatCat Records, and if this single is anything to go off of, this album might just be 2020's most haunting yet.
Stream: "Comma" – Ian William Craig
— —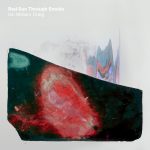 Connect to Ian William Craig on
Twitter, Instagram
? © Ian William Craig
:: Stream Ian William Craig ::
---