Judith Hill's third album 'Baby, I'm Hollywood!' is a riotous collection of funk and soul that already sounds classic.

Stream: "God Bless the Mechanic" Judith Hill
---
This record's relationship to pain is in the welcoming of it, the acknowledgment of it. It's the idea of no longer trying to fix it or hide it away.
Judith Hill's voice is a sucker punch.
It is powerful and raspy and beautiful and soulful and everything else that comes with being a musician of her caliber. It's the kind of voice that rings out from a stage and makes you stop in your tracks, set down your drink, and listen. Her music is windows down, blasting the bass music. Funk and soul are in her genes. With her third album, Baby, I'm Hollywood! (released March 5, 2021 via Regime Music Group), Hill has made a strong statement: pain and fear exist, but they do not need to dominate. Joy is everywhere.
Baby, I'm Hollywood! functions as a reclamation for Hill. "This album is me finding my courage and my voice again," she says. It comes after a rough period for the musician, who took to Instagram in February to put her pain out in the open. The album traverses lyrical and sonic peaks and valleys, from funk jams to soul ballads and back again. It also acts as a strangely prescient moment, since it was written prior to COVID and the Black Lives Matter Protests of 2020, but it feels like a soundtrack to that moment. It's all there, and it's all uniquely Hill.
Atwood Magazine spoke to Hill about the album's conception, reclaiming pain, and the joys of live music.
— —
Stream: 'Baby, I'm Hollywood!' – Judith Hill
A CONVERSATION WITH JUDITH HILL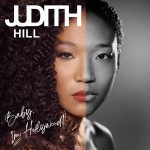 Atwood Magazine: What did the process of making this album look like? Was it made largely during the pandemic?
This album was made at the very end of 2019, right before COVID and before there was any quarantine. We were able to record traditionally with a band in the studio, as live music, which is my favorite way to record.
That makes it feel so prescient in a lot of ways, with "Americana" especially. Did you find that your relationship to the album changed over the course of last year?
Yes, the world was changing as we knew it. These [songs], including "Americana," were written before George Floyd and everything else. I had written that because that's my truth of what it is to be an American. So to see the escalation of racism in our country right now, and to see that happening in 2020, really was just heartbreaking. The songs did take on a more intense meaning.
Tell me about the video for "Americana."
I wanted to express different parts of my identity — everything from my Japanese heritage to my African heritage — and show all of these characters and identities interacting with each other and the solidarity and camaraderie that they have in trying to figure out what it means to be a woman of color in America. Which in my experience, is always feeling displaced and feeling like I don't have a tribe that I can really, truly belong to and also feeling that it's an unsafe place for all of the reasons we know. Showing those identities and how they interact in the video was really powerful in speaking to the hardships of minority communities and how capitalism plays a big role in suppressing communities. It's first come first serve and for the disenfranchised, it's feast or famine and so you see these characters struggling to figure out how to be in America.
I feel like there's been a big resurgence of the vigilante-style character and outlaw aesthetic that you have in there.
Yeah, the vigilante is interesting because she's basically an outlaw or fugitive running — she's a criminal on the basis of her identity. When you think somebody looks dangerous, you know, you've already made the judgment of that person being dangerous.
Can you talk about your relationship to funk and soul and the other things that are distilled into this record? I feel like so much R&B and soul has gone in such a minimal direction and I love hearing the influences of people like War and Billy Preston.
That's the music that I love and that I grew up on. My dad actually was Billy Preston's bass player. He'd come over to the house and play the organ sometimes. It's a very special, personal world of classic funk and soul. That's just who I really am. I do agree that music, especially R&B and neo-soul, has gotten more minimal. I've always personally loved the traditions of classic live music and hearing parts for the bass and the guitars and hearing the groups coming together in a certain way. I also love the energy of real powerful music that stretches out into larger spaces. I think that we live in a time now where people listen to music on their phones and computers in their houses, but I think when I was writing this record, I was writing with bigger spaces in mind. I pictured people blasting this out in the parks or dancing in the street or performing on stage. It's really that type of record.
So coming from this very musical family, what was your musical upbringing like?
In the beginning it kind of was overwhelming, because there were so many really talented people surrounding me as a kid. My parents got me into music early and I always just felt like, "Oh, man, I'm not I'm not good enough." I struggled as a kid just because I was surrounded by greatness but I loved music so much, especially my early days listening to Ella Fitzgerald and Louis Armstrong, Billie Holiday, classic jazz, and gospel as well, like the Clark Sisters. That was my source of inspiration. I couldn't resist it and I went on to do it and sing. To this day, I'm so grateful to my parents because they pushed me to do it early at a time where I was struggling with my identity. I'm really thankful for my upbringing, and also just being surrounded by people like Rose and Freddie Stone from Sly and the Family Stone. I really feel blessed that I was surrounded by all of that.
What impact, if any, do you think being a backup singer had on your solo music and career?
The people that I had the opportunity to work with were monumental and transcendent artists. My experience was amazing and I was just so inspired by these people that I worked with. I was a sponge just soaking it all up. It was a very amazing season of my life and I grew a lot from studying and listening and being on stage with the greats. I love my life now as a touring musician — well, not at the moment [laughs] — playing in clubs and playing my music and being an artist. I love that more than anything because that's my heart and soul and being able to do that for a living is a blessing. The season of background singing was short, but it was very inspirational.
What's the ethos of Baby, I'm Hollywood?
It's a couple of things. I titled the album Baby, I'm Hollywood! because it's about breaking down the facade surrounding the idea of the life of an entertainer and really expressing a more soulful reality to the pain and the hardships and the cost of what it is to be a person that performs. And to give the word "Hollywood" a deeper meaning, especially as a  [Los Angeles] native. The first song, "When My World Is Blue," is a very solemn, personal statement of like, "This is where I'm at. I'm not really in a good place." Then the next song is "Baby, I'm Hollywood," which is like, "This may be what you've seen of me in the past, but the reality of my life is that I feel lonely, I feel lost."
Then there are songs like "Wanderer" and "Silence," with these ideas that the beautiful world  I used to know is gone. There's a lot of darkness and I feel isolated. But then also, there are times where you step out, hence the song "Step Out," and you really do celebrate and you love everything about the moment. The album hits peaks and valleys, but it's all this pilgrimage that takes you through the darkness of depression and also the celebration of music.
I titled the album 'Baby, I'm Hollywood' because it's about breaking down the facade surrounding the idea of the life of an entertainer and really expressing a more soulful reality to the pain and the hardships and the cost of what it is to be a person that performs.
You wrote in your essay for us that there's "something special about pain," that it "makes the joy delicious." What is this album's relationship to pain?
This record's relationship to pain is in the welcoming of it, the acknowledgment of it. It's the idea of no longer trying to fix it or hide it away. It's the first time where I tell the pain, "You get a seat at the table, and you're not going to be scary anymore. You're not going to be something that I try to fix or run away from, and I'm going to include you because you play a big part in who I am. And I'm not going to see you as a threat anymore. In fact, you're beautiful in the sense that that's where all the joy comes from."
The art is there and the depth and the truth of life is in that pain. It's where you see that a beautiful painting is in the scars and in the imperfections and the things that we wish never happened to us. That's what makes us the warriors that we are today and what gives us a voice. It also gives us empathy for other people who are in a really dark place. I think that like this album is the album where I'm saying to pain, "Yep, you're definitely there. And I don't know if you'll ever go away. But I'm gonna invite you to this space and you get to speak."
I saw the IGTV that you posted last month where you spoke about the way your ability to grieve was almost taken from you by the media in the wake of Prince's death. Do you feel like this album is about reclamation of that pain in some sense?
Yeah, it was very much of a shell shock. I was in trauma and I froze when all of that stuff happened. This album is me finding my courage and my voice again. That's why it's called something crazy like Baby, I'm Hollywood! It's being able to say it out loud. I'm going to reclaim my story and I'm going to reclaim my name and identity. I'm not going to be afraid anymore of being a slave to a story or an idea of who I am or what the world might have said about me. So yes, Baby, I'm Hollywood! is a reclamation, a taking-back-identity moment. It's a form of courage and of being truthful for the first time about some of the things in my life.
What are you most proud of about this record?
I just love the journey that the album takes you on and I like that it feels like a record  where all the songs fit together. I love "Candlelight In the Dark," because it kind of sums up the message of the album as redemptive in the sense of like, "Okay, here's the hardship, but here's the light at the end of the tunnel." I really love that song. I love "You Got the Right Thing" and "God Bless the Mechanic" for the funk in there. I'm proud of  how it's definitely live music and it incorporates all the infusion of the rock, soul, and funk, and all of the classic things that I love. And the dustiness of it, how it just feels like a dusty, old record.
What do you want people to take away from this record?
I want them to just enjoy it and remember how exciting it is to feel funk and soul music in this way. I want them to feel the soulfulness and the heart of it. I think that oftentimes, music plays in the background and I want people to stop and listen to this. I want it to distract them from what they're doing and for it to command their attention.
What are you most looking forward to as the world slowly emerges from this?
I'm actually looking forward to a renaissance era, like the new roaring 20s. I'm interested to see how flamboyantly or how passionately people are ready to express themselves and want to hear and see music. I'm looking forward to a sort of new energy once the world opens back up, and also a willingness to feel deeper, because I think people have been going through tough times. I'm interested to see if they'll really want to hear more heartfelt songs and invest in something deeper than what we had in the past.
I'm actually looking forward to a renaissance era, like the new roaring 20s.
— —
---
— — — —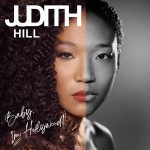 ? © Jeremy Jackson
:: Stream Judith Hill ::
---