Emily Osment opens up about her music as Bluebiird, diving into the intimate songs and intense emotions that are helping her soar high above the fray.
Stream: 'When I Loved You' – Bluebiird
---
I think Bluebiird is the person that I've always aspired to be.
From the first time we heard Bluebiird, it was clear this project was different from most singer/songwriter types: The music was intimate and intense, the words personal and profoundly reflective, and for a debut, the artist seemed to have a clear grasp on her identity – knowing exactly what it was she wanted to put out into the world.
Aching with raw, tender longing and bittersweet nostalgia, the song "Black Coffee Morning" reintroduced 27-year-old American actress Emily Osment as Bluebiird in early May of this year. Osment's first foray into the music world in nearly a decade, "Black Coffee Morning" immediately stood out for its immersive sonic environment and imagery. An "exploration of the way a heart can bend without fully snapping" per the artist, the song captivates as Osment "strips herself bare in a stirring moment of pained, but heartfelt vulnerability" (Atwood Magazine, May 2019).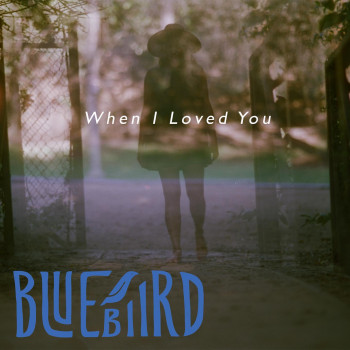 Bluebiird's subsequent songs and her recently-released debut EP confirm that, indeed, this is something special.
A Los Angeles native currently living in New York, Emily Osment has already been a star of the screen for well over half her life: Her acting credits include everything from portraying Lilly Truscott in Hannah Montana, to prominent and starring roles in the Spy Kids movies. Most recently, she was on the television series Young & Hungry, and she will co-star on the Fox television show Almost Family [i], which premieres today, October 2nd.
Osment picked up the nickname Bluebiird in college – "they said I sang like a bluebird!" – and it's stuck ever since. Music has always been a creative outlet for her, and doing it full-time remains the ultimate dream – "music is the thing that I live for," she proudly shares. Now pursuing Bluebiird musically concurrently alongside her acting career, Osment's dream is slowly becoming a reality.
"I'm really excited about pushing myself into an area that I'm uncomfortable with, because I think discomfort helps you grow and I think that's the most important thing of all things," Osment says. "I'm at that age where I'm approaching thirty and I don't really have an interest in marriage and children, so it's kind of like I'm forced to take this path that is a little unpaved and a little scary because I'm doing it by myself. That's a choice that I made, that I'm really happy with… I don't have a partner to do this treacherous new chapter with, but it's also caused me to be a little more malleable with myself; let's just take it one step at a time! It's been a very big growing period."
Bluebiird is in some sense Osment's ultimate challenge, and yet it's also the person she was destined to become. "I think Bluebiird is the person that I've always aspired to be. That project brings out such good things in me, it brings out so much more honesty and realness than my Emily Osment music or just my persona as an actress as well. And Bluebiird is sort of this way that I can pull a curtain over myself and say, Okay, this is what I have to say."
Independently out September 27, 2019, Bluebiird's five-track EP When I Loved You is a stirring collection of intimate bedroom folk/pop songs ready to be your heartbreak soundtrack.
Produced by Mat Mitchell (A Perfect Cirle, Flaming Lips, Beta Machine), and featuring Zak Rae on keys (Death Cab for Cutie), Danny Levin on horns/brass (Vampire Weekend, Rilo Kiley, Gary Clark Jr.), and Nik Hughes on drums (Bush, Bishop Briggs, Andy Grammer), When I Loved You features "Black Coffee Morning" alongside previous singles "Sailor" and "Good Girl," while also introducing two new songs in "Honey Heartbreaker" and "Lie Lie Lie." Running just shy of twenty minutes in length, it's an easily-digestible  and repeatable record full of warmth, strong emotions, and deep intent.
"Relationships are such a big inspiration for me and for all my Bluebiird music, and I've been single for quite some time now – and it's been so great! It's nice to sort of give yourself that freedom and sort of grow on your own before you find someone new to grow with you," Osment says of her debut extended player.
At the core of Bluebiird's music lies an individual's struggle to understand and own her identity, both in and out of love. "I think the overall theme is just kind of about heartbreak," she observes. "Poor Emily has been in back to back relationships for about fifteen years, so it seems. Within the past ten years of writing Bluebiird songs and not knowing they were going to be Bluebiird songs, every time I would write, it was either because I was going through something hard, or falling in love or falling out of love, and it was kind of a big love theme and figuring out what love is. I'm looking back and I'm like, I don't think I've ever been in love – which is so funny to think about. It was just stepping stones along the way."
If Bluebiird's music was inspired by moments of love's fracture and loss, then this artistry as a whole represents Osment's journey through self-love and reclaiming control of her narrative. "I think I'm in love with myself more… I'm loving me more than ever after deciding to not love anyone else," she says of this moment in time. Nowhere is this felt more so than in the music itself, and where better to begin than at the start of the record?
---
Previously premiered on Atwood Magazine, "Black Coffee Morning" kicks off the EP, and very clearly retains a special significance to the artist. "It was my debut. It was the first song that we recorded in the studio… I love that song, I love the story it tells, and I love that the lyrics are a little abstract. You don't really know what I'm talking about. I love writing abstractly where I know exactly what I'm trying to say and I know the story that I'm telling, but nobody else does. One of my favorite songs growing up in high school was, I think it's called "Girl" by Beck. And he's got this lyric that is either "sun eyed girl" or "cyanide girl," and he will never say which one it is. I love writing lyrics and writing music where you actually can't really tell what I'm saying or know what I'm saying, and my mother will call me and be like, What are you saying in this song? It's like, Whatever you want me to say, mom!"
Following the release of "Black Coffee Morning," the song "Sailor" reaffirmed Osment's raw musical prowess; in reviewing the song earlier in the year, Atwood described the track as a forlorn heartache dressed in dreamy alt-country folk tapestries. " I don't know that it was so obvious that it's about getting cheated on, but once you put that cap on, it makes a little more sense," she shares. "What I love about the 'Sailor' verses is that they're not vague; they're just poetic. I guess poetry can be anything that's a metaphor really, but it's not even a metaphor – it's like Bon Jovi, Johnny working on the docks, but it's there is no Johnny this time and there are no docks. So it's just all a metaphor."
Graceful and unnervingly catchy, "Sailor" is beautifully moving and yet another redemption song. Osment paints her emotions through a vivid mix of expressive imagery and more straightforward storytelling that lures listeners closer and closer to her:
Someone's telling lies in the factory
I can hear them ticking down the line
Feels mean like gasoline
Kill the bad wolf and all his sheep
Build a rocket and see the sun
Leave out your toys, let them know you're gone
Show your tongue through your broken teeth
No rules in emergencies
I fought and I lost, I trusted but you're gone
Did you ever mean to be so mean?
There's red running through your cheeks
I fought and I lost, I trusted but you're gone
Did you ever mean to be so mean?
These words bring me to my knees
---
While Osment has coined her music as a form of bedroom pop, the truth is that When I Loved You is a diverse array of styles and sounds that doesn't fit neatly into any one mold. "It's a genre you put on when you're getting ready in the morning and you're not quite awake yet, but you want to get up and listen to something," says Osment. "I want it to be a soothing sound and I want it to be a genuine happy sound, while I'm singing about sad things."
Osment is at her most stripped-down and intimate in the EP's third single "Good Girl," a high quality song with the taste of a one-off demo. Featuring just guitar and vocals, the track soars as the artist unburdens herself of a heavy weight. "'Good Girl' wasn't really written about anybody specifically; it was just kind of a feeling of wanting to start over and too often when you first start to see somebody, you kind of change who you are a little bit to fit their mold," Osment explains. "And I too often caught myself being like, "Wait, wait. Let me try again, let me do something else. Or let me put on another dress that you might like better." Why am I doing that? [The song] was also a one-take vocal. We recorded the vocal and the guitar at the same time, so it was really hard to edit. So if anything was out of tune, we couldn't tune it because we would tune the guitar with it. I love this song – it's definitely the heart of the album I think, of just trying to be good and trying to be truthful"
Perhaps amongst the most beautiful moments on the record is "Honey Heartbreaker," where Bluebiird sings with and atop a gorgeously expressive trumpet. The interplay between guitar and brass creates a seductively sweet environment that in a way betrays the lyrics' pain, but in other ways allows listeners to swim, rather than sink, with the music.
When I Loved You concludes with a fiery blast in "Lie Lie Lie," a charged anthem inspired by the #MeToo Movement. "It's inspired by women who lie about what they like, to please other people," Osment notes. "So whether that's staying in a relationship you don't really want to be in or if that's sexual or if that's something else, it's basically about lying to yourself and lying to the person you're with, and pretending that you're enjoying something when you're not… and learning how to speak up and say, I don't like that." Empowering and wielding a mild rage, "Lie Lie Lie" slams into its chorus with years of pent-up furor: She sings emphatically, "I hope you like a liar with her eyes closed shut; I hope you like a lover with her hands drawn up. I hope you like the taste of how it feels to be wrong, 'cause you are, and you don't know me at all."
Says Osment, "It's me being so angry that there have been times in my life where I've lied about whether things were okay or not, and I've just kind of brushed it under the carpet and been like, That didn't feel consensual, but that's okay. And no more. No more of that. Nick (Hughes, my manager) always says this is a female centered album, this is a woman standing up for herself, and every song is kind of like that – especially "Lie Lie Lie." It's just me being fed up with dumb shit; I've had enough people lying and being cruel and being mistreated, whether that's women, whether that's men, whether that's anybody, I'm done. I'm done taking shit – no more."
And with that, Bluebiird ends her first incarnation in this world with a shout, having started as but a whisper. For something so delicate and heartbreakingly intimate, When I Loved You proves an intense, relentless experience. She continues to build a narrative of self-empowerment and strength in every song, starting with the early awakened fatigue of "Black Coffee Morning" and running through the unapologetic taking-no-shit attitude in "Lie Lie Lie."
For Osment, it's about "standing up for yourself and being independent; letting go of things that hold you back, that aren't making you your best self."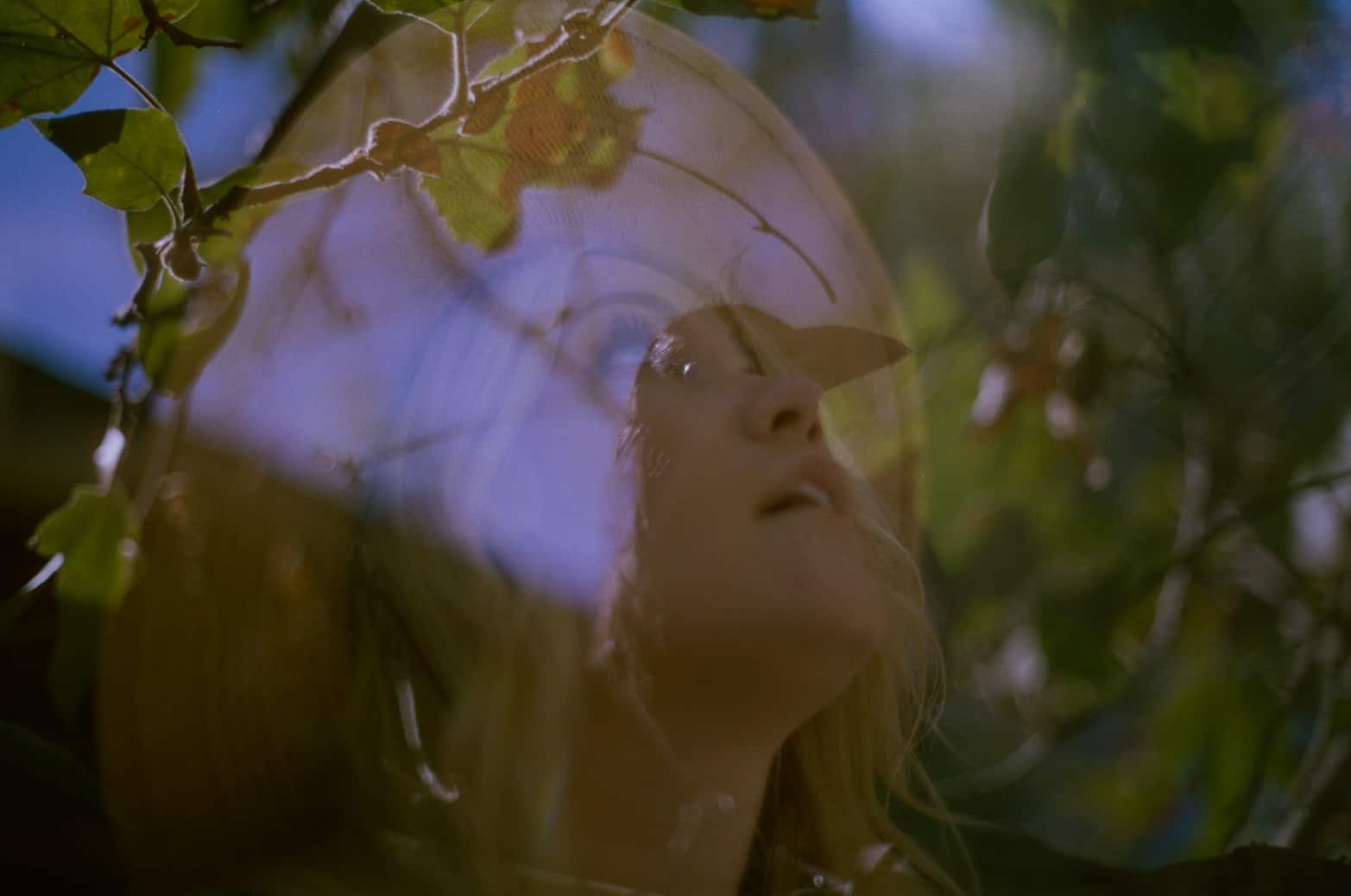 Having recently relocated from Los Angeles to New York for work, Emily Osment is truly starting fresh. Her new television series airs today, and her debut EP is just beginning to trickle out into the world. Already her music has been hailed an Atwood artist-to-watch and Editor's Pick, and has recieved additional acclaim from Nylon, IDOLATOR, The Line of Best Fit, and more publications. Bluebiird marks a bold beginning for Osment, and with When I Loved You, we're seeing her soar.
"I spent ten years sort of figuring out what I really wanted to say," Emily Osment admits.
With Bluebiird, she's finally found her voice.
— — — —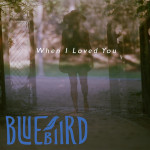 ? © Adam Goldberg
[i] "It's really topical interesting story about a fertility doctor that uses his own material to impregnate women, which is something that is a real life thing that has happened and has been in the press recently and it was a whole New York Times article about a doctor that did this," Osment says. "And a man who found out he had 32 half siblings and went and found them all and documented them. So we're very kind of in the heart of this movement of discovery. And there's a big question of ethics and morals, and this doctor was trying to do anything he could to help them to get pregnant and he did that and he gave like God a little bit. I play one of his daughters and a half sibling of the main character. It's been really fun!"
When I Loved You
an EP by Bluebiird