Bea Miller has revived 2019's "feel something" with a remix that gives the record feelings of its own in "FEEL SOMETHING DIFFERENT" with Aminé.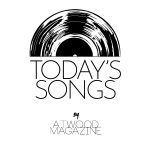 "FEEL SOMETHING DIFFERENT" – Bea Miller, Aminé
---
Looking past the data-stealing conspiracies and the president's deep-rooted hatred for the app, TikTok has thrived during the pandemic. Giving a wide array of dances, an unsettling resurgence of Draco Malfoy smut as well as pandemic related humor, the popular app has also shone a light on some good ass music. Artists like Melanie Martinez, Willow Smith and SAYGRACE are just a few whose songs have amassed TikTok fame. So, when Bea Miller saw an opportunity to bring back her hit single "feel something," she pounced.
The singer/songwriter, who got her start on season two of the music competition show "The X-Factor," had originally released the track as a single back in 2019. Fast forward to 2020 and the song gained mass popularity on TikTok, with a mix of the track being used on over 846.2K videos, accruing a whopping 3.4 billion video views. Coming off the high of releasing her first new record of the year "wisdom teeth," Miller decided to give listeners another taste of what she's been working on, dropping "FEEL SOMETHING DIFFERENT." Now, working with Portland rapper Aminé, Miller puts a new spin on the smash hit.
If I could choose anything
I would be good in bed one day
I would fall into love and stay
I'd fall into love
And it's not fair
I keep on writing a sequel to stories
I know that are not there
I don't wanna die, but I don't wanna live like this
Like before, the young singer still laments about her inability to remain in a relationship the way she's watched others do so easily. Miller continues into the pre-chorus. I think many can relate to chalking up a relationship to something that was only in their head. Countless times I've played up a relationship in my head, that was never going anywhere in reality. Miller also implies she's in this purgatory, she doesn't want to die, but she doesn't want to continue on with the way things are either.
As the chorus creeps up, everything but a single percussive beat is stripped away while the singer says "I just wanna feel something / I just wanna feel." When she goes to repeat the line, the beat drops and the synths are brought back along with a lead guitar riff that weaves in and out to create a seamless, danceable sound. Just when you think it can't get any better, it's Aminé's time to shine. The rapper doesn't disappoint, giving listeners a new second verse, elevating the track to a whole new level. Following the beat of the chorus, Aminé takes over.
I just took a pill so that I could really feel
Lights be getting blinding like the diamonds in my grill
All my opps no drink ain't the only thing we gon' spill
Thank God my n***** didn't let me get behind the wheel.
Like Miller, Aminé also craves the ability to feel but uses drugs and alcohol to fill the void. Even then he plays it safe, praising his friends for never letting him drive under the influence. This is when he switches tempos, speeding through his verse, but never missing a beat.
Old thing on the phone
Lil zip for the trip and a shot of Patron
She wanna text back 'cause she miss the cologne
Pasqué killed the beat so I had to chamon
Look
Had to try again like Aaliyah
Drownin' my feelings but I love to see the [ee-ah]
This ain't about no signs, smoke a lil' somethin', eliminate my pride
Aminé's verse is incredibly smooth; like, damn he's smooth. His cadence is perfect and his writing style fits the vibe that Miller has set. The two join forces for the second chorus, Miller's vocals somewhat robotic with Aminé's monotone so that he can match her. Even though their vocals are dull in tone, they still pair seamlessly with the disco groove that backs them. The two then begin an answer and call for the reimagined bridge.
Can you tell me a secret? (Yes, yes, yes, yes)
I know I should be angry (Say yes, yes, yes, yes)
Can you tell me a secret? (Yes, yes, yes, yes)
Can you tell me what's wrong with me? (Yeah, ayy, ayy, yeah)
No, oh, woah
They follow up with another chorus before the song fades out.
In comparison to its predecessor, "FEEL SOMETHING DIFFERENT" is just that – different.
It's a new and creative twist on a song that many, myself included, already loved, and related to. This isn't the first time Miller has collaborated with a rapper, the last being 6LACK for her single "it's not u it's me." Similar to that collaboration, I feel like the pairing gives the song an edge that some of her other records don't have. "FEEL SOMETHING DIFFERENT" is one of seven tracks on Miller's recent EP elated!, which released Oct. 23.
Stream Miller's new EP elated! here.
— —
"FEEL SOMETHING DIFFERENT" – Bea Miller, Aminé
— — — —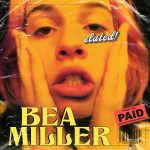 ? © Natt Lim 
:: Today's Song(s) ::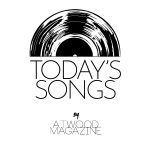 ---
:: Stream Bea Miller ::