A shining, shimmering soundtrack of love, humanity, connection, WILD's debut album 'Goin' Back' is a kiss of golden sunshine: A sweet sonic immersion of buoyant folk pop laced with meaning and emotive depth that aches with sincerity and pure passion.
Stream: 'Goin' Back' – WILD
[soundcloud url="https://api.soundcloud.com/playlists/1178418487?secret_token=s-itH9VBiIGQ7″ params="color=ff5500&auto_play=true&visual=true&hide_related=false&show_comments=true&show_user=true&show_reposts=false" width="100%" height="450″ iframe="true" /]




---
A shining, shimmering soundtrack of love, humanity, connection, WILD's debut album is a kiss of golden sunshine.
A sweet sonic immersion of buoyant folk pop laced with meaning and emotive depth, Goin' Back aches with sincerity and pure, unadulterated passion. WILD balance unbridled optimism and hope with intimate outpourings that capture both stillness and a life in motion: Uplifting and invigoration, this is music meant for feeling the fullness of our existence; for embracing the good and the bad, the large and the small. Don't be afraid to feel it; lean into it.
The sun, the sun is climbing slowly
I hold these moments closely, closely now
These waves hit a little harder
I know they're gonna carry, carry me somewhere
Step into the open wide
Watch the future come alive
This is our time
Yours and it's mine
This is our time
Yours and it's mine
This is our time
This is the sound of love in action. Love, in its many forms: From affection to friendship, eros to charity and beyond, WILD embody that ultimate form of passion in their highs and their lows. Atwood Magazine is proud to be premiering Goin' Back, WILD's long-awaited debut album (out January 15, 2021 via Nettwerk Music Group).
The Los Angeles (and partially Nashville)-based folk pop trio of Lauren Luiz (vocals), Tyler Thompson (producer/guitar), and Zach Daegatano (vocals/guitar), WILD have been filling the airwaves with euphoric warm sounds since 2015's driving debut single "Vagabond." In premiering their 2018 single "Summer," Atwood praised the band for capturing the heat and magic of the titular season in a blissful "ode to carefree days and intimate nights"; and just last spring, Atwood writer Audrey Steeves lauded their song "Surround You" for being "a tender moment of comfort in the form of a lush folk song."
An artist long on our radar, it feels only fitting for Atwood Magazine to introduce WILD's years in the making debut.
"Goin' Back is something we've been working towards for a long time," the band says. "We feel it embodies everything we stand for as a band and shows all our growth throughout the years. We're so happy to have made this record."
The band add extra emphasis in talking about the winding road that got them here. "A LONG time in the making!" they exclaim. "It's been a journey to say the least. As everyone knows, the music industry is full of ups and downs and confusing trends, paths, etc. We've been lucky to have success by way of syncs and great playlists. Which eventually led to real fans and people who genuinely love our music which is amazing to see. We wrote this album as more of a collection of moments instead of one cohesive concept. Songs from the album were written in Nashville, New York, and LA. Some tracks were started in one city and finished in another. But they're all very specific to the moment they were made in. So some of them are a couple years old, and some are a couple months old, but we think it's the perfect debut package for use."
---
They may be a collection of moments, but Goin' Back's thirteen songs nevertheless feel like a cohesive, satisfying tapestry. The album includes all six tracks from WILD's 2020 EP, Yours & Mine, alongside several new and previously unreleased songs. From the soaring coming-of-age album opener and title track – featuring Zac Barnett from American Authors – to the heartwarming, closer "Take Time," WILD fill their first LP with special, memorable moments – some of them fleeting, others of which last a lifetime.
"We've wanted to make an album since we started the band back in 2015," WILD explain. "But with streaming and playlist and all that, it always made more sense to do singles and EPs. But we just felt like it was time and our fans deserved a larger body of work from us. The vision [going into this record] changed quite a bit: It started as one genre, and then as we kept writing, the genre would change a bit, but we'd decide we liked that more, and that would just keep evolving with the songs we wrote. So it's kind of all over the place but we feel it's exactly how we want to be heard and described."
Goin' Back's songs span two to three years of songwriting, finding WILD putting their best feet forward while cherry-picking a few favorites from their recent past.
Each member cites their own favorite songs: For Lauren Luiz, the visceral "I Believe in Us" and the elegantly dramatic "That Was Us" are personal favorites. Meanwhile, Tyler Thompson highlights the inimitably catchy "Lean into It" and "Surround You" – two massive anthems full of affectionate energy – as his go-to tracks, and Zach Daegatano lists the power ballad "Love After Life" as his pick.
That each member has their own special song(s) speaks not only to how much effort they put into making this album, but also to how broad a net they cast in letting the music guide them. Goin' Back has a lot to offer listeners, through both its individual songs and as an overall album: From charming singles like "This Is Our Time," to hypnotically mesmerizing indie pop tracks like "Friend Like You," to deeper cuts like "Always Be the Same" (featuring Jon Bryant), WILD offer an adventure worth returning to time and again.
---
"We hope it's something that can bring comfort and joy to folks for a long time," Lauren Luiz says of the new record. "I think the best part about having a full album is just the life of it. Having that many songs is something a fan can sit with for a long time and learn new things about. So I just hope it makes people feel good and at home. It's definitely satisfying to finish an album but at the same time it never really feels finished. Until it's released and people have had time to resonate with it, it's hard to say."
Maybe I'm like my dad
A little bit like my mother
I don't know if that's bad
But I ain't getting any younger
Maybe I'm over my head
A little bit under pressure
But imma leave this right here
I'm moving onto something better
We're all figuring it out
We're all pushing through the doubt
Hey! I believe in us
Don't mind asking if I need some love
Hey! I'm serious
Don't think about the fear that much
We're gonna be alright
Gonna be alright
Gonna be alright, yeah
Hey! We can light it up
I believe, I believe, I believe in us
– "I Believe in Us," WILD
Fans of groups like Of Monsters and Men, The Mowgli's, Crystal Fighters, The National Parks, and Seattle's now-defunct Dresses will find lots to love in WILD's vibrant music. The band straddle the line between folk pop and indie pop, wielding big vocal harmonies alongside close-miked acoustic guitars, sweeping electric guitars, the occasional synth, and more. "We make 'L.A. Folk,' WILD proudly state. "If you go to Oregon, Tennessee, or Texas, the genre sounds different. This is what folk would sound like in Los Angeles because of the production and the hooks."
At the end of the day, listening to this music truly is a kiss of golden sunshine.
WILD spared no expense in making Goin' Back a treasure to remember. Experience the full record via our exclusive stream, and peek inside WILD's Goin' Back EP with Atwood Magazine as the band goes track-by-track through the music and lyrics of their debut album!
— —
Stream: 'Goin' Back' – WILD
[soundcloud url="https://api.soundcloud.com/playlists/1178418487?secret_token=s-itH9VBiIGQ7″ params="color=ff5500&auto_play=false&visual=true&hide_related=false&show_comments=true&show_user=true&show_reposts=false" width="100%" height="450″ iframe="true" /]




:: Inside Goin' Back ::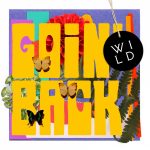 — —
Goin' Back
Wrote this one with our good friend Zac Barnett from American Authors. It's a really fun, coming of age song about getting back to your roots and growing.
Surround You
Such a vibe. Wrote it in Dave Basset's Malibu mountain home, his wife made us all soup, it was great. This song really just hits home about being a rock for someone who really needs it. The meaning of it has changed so much during 2020. Not being able to physically be close to someone has changed the way we show up for the ones we love.
This Is Our Time
We knew the day we wrote this that this song would take us places, but we had no idea exactly how far. This song has made 2020 a heck of a lot better than it could have been for us. So we're very grateful for it.
Friend Like You
Connected so much with old friends lately. With the help of zoom, houseparty, animal crossing, etc. It means a lot to have those steady relationships with people that truly know you.
Always Be The Same
This song just feels nice. A great song to drive or walk around aimlessly to. Wrote this with Jon Bryant a while ago originally for his project but it just felt nice to collaborate and make it together.
Do It All Again
We wrote this with our great friend and beautiful soul Mike Costello (shout out to mikeyyyyy). The sacrifices we make for the people that we love can sometimes take a lot out of us. Doesn't mean they're not worth doing. So it's that sentiment. I'd go through it all over again for you.
Keeps Me Coming Back
This one feels like classic WILD. We wrote it with our friends Matt (The Mowgi's) and Mason (Metro Station). I remember we were laughing the whole day and the song just kind of happened.
Lean Into It
Written in Nashville with our friend and longtime collaborator Randall Kent. The song is another way of saying the grass is always greener on the other side, so might as well lean into it.
Draw The Line
Setting healthy boundaries
I Believe In Us
This song has grown a lot with us. It's been out for a while and it's one we've had for even longer. Also written with our good friends in The Mowgli's Matt and Josh. We have played it on our last few tours and it's a really fun song to play live. We originally wrote it about the younger generations and how awesome they are becoming. Cleaning up after the generations before them.
Love After Life
So many relationships have been ripped apart or changed forever after this year. Love is such a powerful energy that it lives on forever, even when that person isn't with you anymore. We hope this song brings comfort to anyone who has lost a loved one in 2020.
That Was Us
A coming of age song about being proud of where you came from and what you've done, mistakes and all. We really connect with this one because we put a lot of vulnerability into this album. WILD has been to a lot of places and had a lot of ups and downs but looking back, everything we've been through has been to get these songs out and to get closer to our dream.
Take Time
Was written with Adam from Grizfolk in Nashville at his house. We actually had finished the album and were in Nashville writing for other projects and just felt like we had to put this on the album, so we added it a little late as a bonus track. It's about breaking down your walls or defenses and truly being with, and accepting someone.
— —
Stream: 'Goin' Back' – WILD
[soundcloud url="https://api.soundcloud.com/playlists/1178418487?secret_token=s-itH9VBiIGQ7″ params="color=ff5500&auto_play=false&visual=true&hide_related=false&show_comments=true&show_user=true&show_reposts=false" width="100%" height="450″ iframe="true" /]





— — — —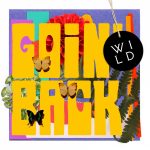 ? © Cara Robbins
:: Stream WILD ::
---