On "Break My Heart Again," FINNEAS details the breakdown of a relationship haunted by miscommunication – and the difficulty of letting go of something you hold dear.
— —
This is a story of love in the modern age. Love, heartbreak, and the elusiveness of romance. On his latest single, "Break My Heart Again" which Atwood Magazine is proud to be premiering today, FINNEAS (née Finneas O'Connell) details the breakdown of a relationship haunted by miscommunication – and the difficulty of letting go of something you hold dear.
At the start of the song, we're treated to a stripped back piano which accompanies O'Connell's voice. Both of these elements intertwine beautifully, with O'Connell's voice filling the brief moments of silence in between piano notes. As gorgeous as this pairing is, it's haunted by the overly familiar sound of typing and sending messages – a genius addition to the song – which looms in the background almost like it's foreshadowing something.
hey you
I'm just now leaving
Can I come around
Later on this evening?
Or do
You need time?
Yes of course
That's fine 
Listen: "Break My Heart Again" – FINNEAS
hey you
Good morning
I'm sure you're busy now
Why else would you ignore me
Or do
You need space?
You can't help it
If your mind has changed 
The opening verses are structured like we're reading O'Connell's side of a text message exchange. He asks questions, "Can I come around later on this evening?" "Or do you need time?" and we don't see the answers. Instead, we're provided the answers by getting a glimpse at O'Connell's slightly sad acceptance of the situation. He also nods as the sense of insecurity and uncertainty that comes with communicating through text messages: the person he's talking to hasn't answered him, and so he's "sure [they're] busy, why else would [they] ignore [him]?", but he doesn't know that for a fact. At this moment it seems he's working hard to come up with the best possible conclusion for a less-than-ideal situation. A slight pause, and then he asks "Or do you need space?", a question he can't seem to find the answer to.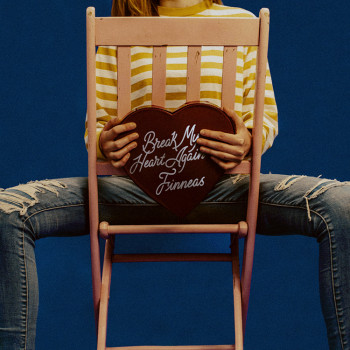 So go ahead and break my heart again
Leave me wondering
why the hell I ever let you in
Are you the definition of insanity?
Or am I?
Oh, it must be nice
To love someone
Who lets you break them twice 
It's in the chorus where O'Connell shifts from speaking about his interactions with his loved one to admitting his most sincere emotions. His voice is layered and the sentimentality is heightened. He confesses to being constantly hurt by the one he loves, and this leaves him confused. It gets to a point where he is unsure if his loved one's wrong for constantly hurting him, or if he's in the wrong for always allowing them to do so, "Are you the definition of insanity? Or am I?". At the end of the chorus comes what might be perceived as an admission of guilt "It must be nice/ To love someone/ Who lets you break them twice", since he nods to being broken more than once and hints at the other person's power over him. At the same time, it is clear that this confession stems from genuine and deep love and concern for his loved one, and a desire to not let go of what he knows can be something great.
you're so blue
Are you still breathing?
Won't you tell me if
You find that deeper meaning
Do you
Think I've gone blind?
I know it's not the truth
When you say
"I'm fine" 
His care is made even more clear on the second verse, where the song shifts from text message exchanges to real-life interaction, which is heightened by the addition of a female voice saying "I'm fine" at the end of the verse. He's concerned about the person he loves, asking if they're "still breathing" because they don't seem to be in a good place. He wants to find out what's really wrong with them, there's a secret they seem to be keeping and O'Connell is determined to find out whatever it is that's bringing them down and fighting it.
The bridge takes the song to the next level and suggests that O'Connell is confronting his lover about their issues. Tensions are raised by the addition of strings to the song. He admits that he thought this person was "the one" but their actions reveal that all they can do is "say goodbye", and so this relationship seems to be somewhat doomed.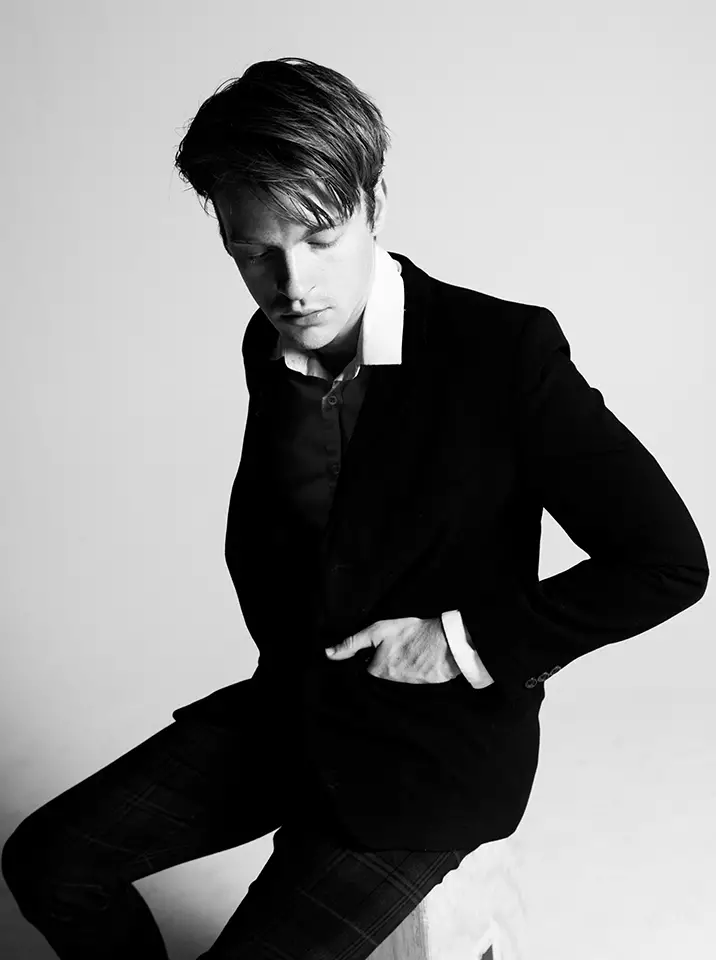 O'Connell then reveals they reunited "half a decade later", and the song comes to a halt – we're taken back to the start of the song where just the piano and O'Connell's voice reveal to us that even though time has passed, the person he loves is still the same. The chorus is repeated, stripped back, and O'Connell's voice is flawless and drenched in emotion when he sings the song's last line "It must be nice to love someone who lets you break them twice".
That O'Connell is a master of songwriting of production is no secret, considering he's written two of his sister Billie Eilish's biggest hits ("Ocean Eyes" and "watch") and helps her in the production of her songs. But his versatility and skill as an artist and producer is what's really noticeable, since for his solo project he digresses from the more electronic beats of Eilish's music and dives into more acoustic songs which are just as impeccably produced and clever. "Break My Heart Again" is not only a soothing song for the brokenhearted, it is also proof of O'Connell's supreme talent. FINNEAS only has three singles out, but his future looks incredibly promising considering what he's treated us to so far. We can't wait to see what he has to offer next.
— — — —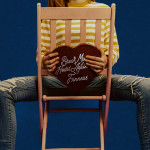 photo © Cameron Postforoosh
:: Stream FINNEAS ::