Briston Maroney's debut album 'Sunflower' is full of heart, simplistic beauty, and an unfiltered love for being alive.
Stream: 'Sunflower' – Briston Maroney
---
The last time Atwood Magazine spoke to Nashville musician Briston Maroney back in November 2020, he'd just released his single, "Freeway," and was buzzing with excitement over the upcoming release of his debut album. This time around when we caught up with Maroney, the aforementioned debut record, Sunflower, had finally – beautifully – made its way into the world.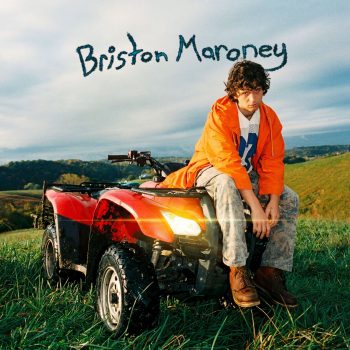 Released April 9, 2021 via Canvasback Music, Sunflower embodies a sonic and visual world quite unlike any other. A long time in the making, Sunflower spans the last decade or so of Maroney's life, the journey of embracing the beauty of who he is. Working closely with producer John Congleton, Maroney packed all ten tracks with heart and feeling, and an unfiltered love for being alive in moments of joy and chaos, and everything in between.
In addition to the record, Maroney also worked alongside director and friend Joey Brodnax to create an accompanying short film, Sunflower: Where to Aim When Taking a Stab at Beauty.
Compiled with music videos for each song on the record, the short film outlines the five "ever-present sources of beauty" and their inverses. And if you lean in, the film will move you, hypnotize you, and hopefully leave you filled with a deep sense of gratitude for the world around you.
— —
A CONVERSATION WITH BRISTON MARONEY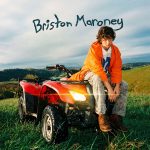 Atwood Magazine: The concept of "taking a stab at beauty" and showing its inverse is so powerful. Did the idea for the film come in tandem with the record?
Briston Maroney: Man, thank you for listening and taking the time to let these ideas in; it means the world! I think the actual phrase/title of the movie came later on in the process, but it absolutely sums up what I'm trying to do all the time. We finished the record and suddenly had more time ahead of us to sit with it and explore it more than ever, and my friends and I [don't often] sit still when given any sort of chance not to.
Before seeing the film, the album title (Sunflower) somehow made so much sense to me. Yet the film also gives Sunflower a sense of meaning. Where did the title for the record come from?
Briston Maroney: Oh man that makes me so happy; I'd be lying if I said we weren't rolling the dice a bit and hoping it would hit home with people. It's such a simple thing, you know? I feared that would be dismissed, but the simplicity was exactly what drew me to it. We spent a lot of time deliberating on complicated titles, things that would require "analysis" to figure out; but that's the opposite of what this record is about. Sunflower was the perfect, undeniably beautiful image to push people into remembering how present the things we are often searching for are. This record isn't complicated, but wearing its heart on its sleeve is hopefully what it has in common with a sunflower.
This record isn't complicated, but wearing its heart on its sleeve is hopefully what it has in common with a sunflower.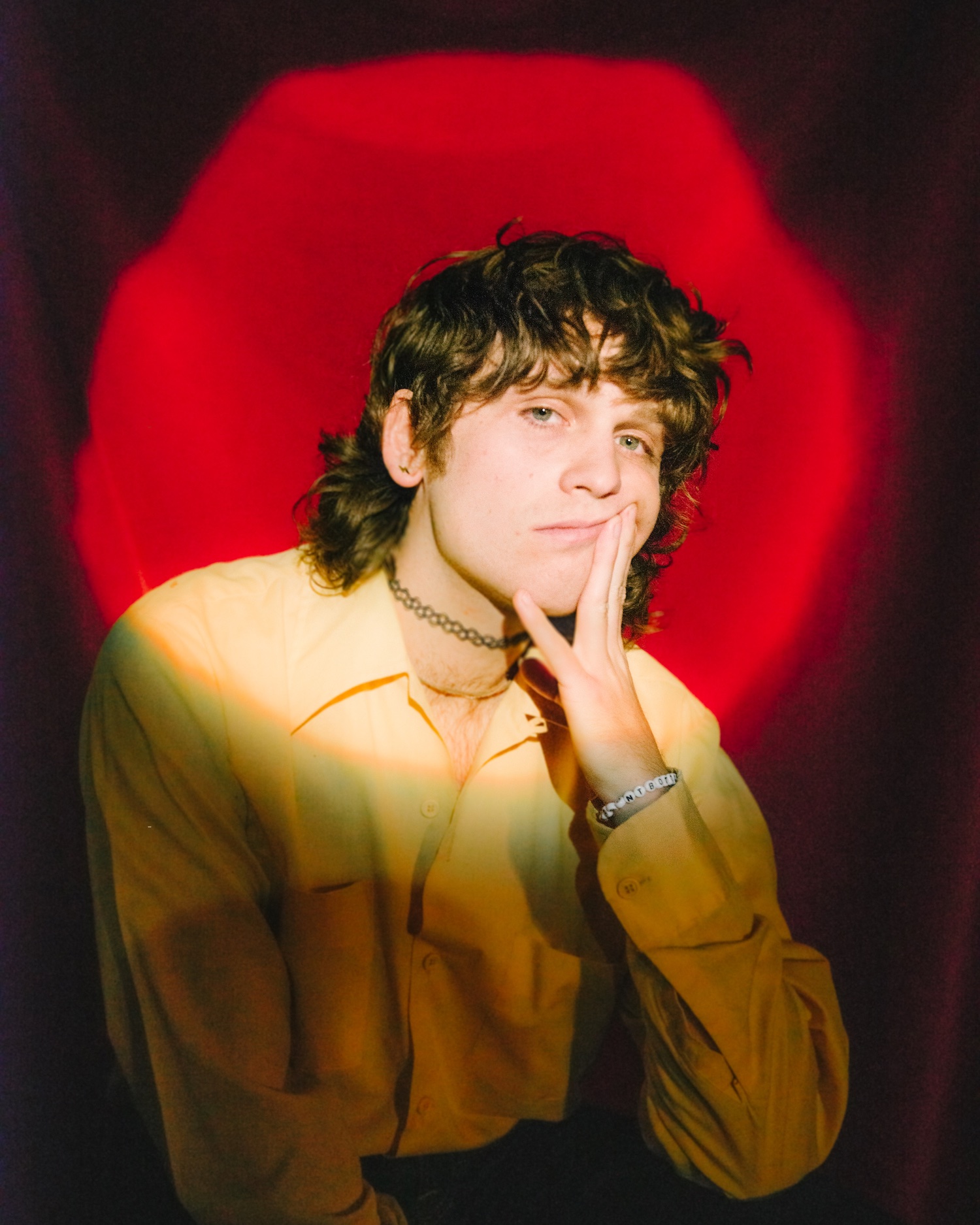 The portion of hypnosis in the film is unreal. How did you (and/or Joey) come up with that concept?
Briston Maroney: That was one hundred percent Joey [Brodnax] coming out of his room at like 10 AM after a night of not sleeping and delving far too deep into the internet and screaming, "I HAVE AN IDEA!" I always love the idea of involving folks who are watching our videos in new ways. The idea of literally 'hypnotizing' someone into enjoying watching a video was hilarious to me, and I thought the folks who listen to my music would get a kick out of it too. It felt aware of how crazy we are to ask people for their time to watch these in general, that was really important to me.
"The Kids" might be one of the most special songs I've heard in quite a while, and I really feel like it captures the "ineffable spirit." How did that song come to life?
Briston Maroney: Oh stop it, I'm blushing! I promise I'm not just trying to be coy, but I was really nervous about that one coming out! It felt really vulnerable in a different way than the other songs. We definitely relied really heavily on emotion and not being fearful of being really sincere, which is not always the move people are encouraged to make in the indie music world. I wrote that song while we were on tour in Oklahoma City in the backyard of our AirBnb on like, the perfect day. Me and the band were all hanging, grilling some veggies, folding our merch. It was a moment in which I really had an epiphany that music, life, and the two together mean nothing without friendships. That song is about making sure the people I love and have to thank know how I feel.
---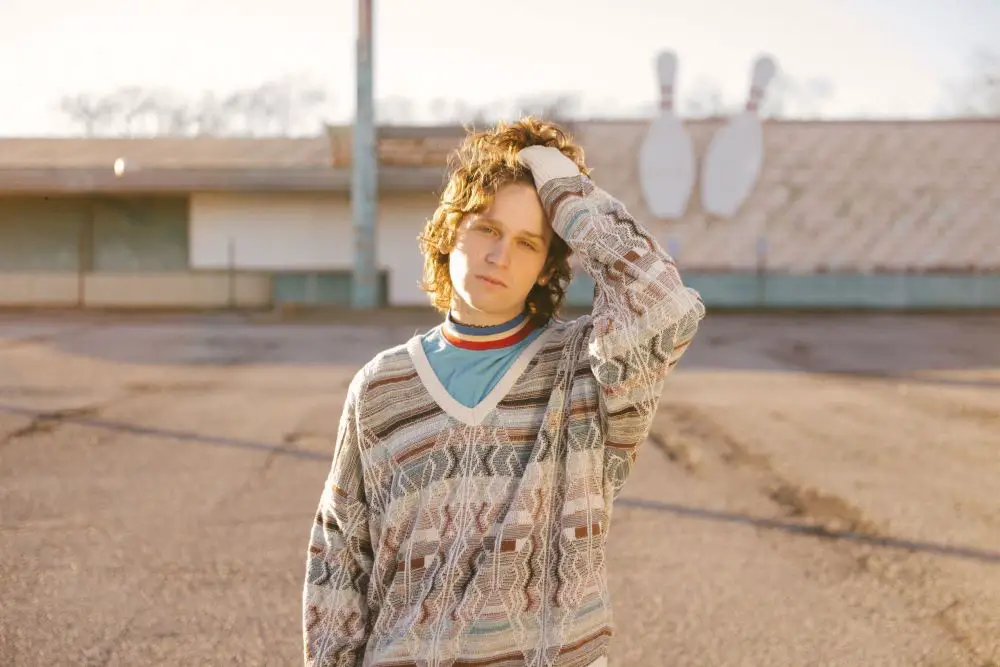 During a year of relative isolation, beauty often might've been more difficult to find than usual. Where are a few places in particular where you've aimed for beauty and found it?
Briston Maroney: In a crazy way, last year put me in a place to appreciate some of the sources of beauty I had lost touch with, particularly nature! Moving back home to Knoxville, TN at the beginning of the pandemic was really great in reminding how constant the sources of beauty around even my childhood home were. The greenways in that city are often where my mind wanders when I think about the record!
With Sunflower finally being released into the world after a year of waiting, what do you hope listeners might feel or experience when listening to the record and watching the film?
Briston Maroney: Honestly, I hope that it is there for them in literally any way they need it to be. If they need to hear it and absolutely hate it to find the music the actually love, if they need it to be reminded that they are in fact not alone, whatever they need! I've come to terms with this record being exactly what it is, and for that reason, I know my energy now has to be devoted to manifesting it be there for folks when it needs to <3
— —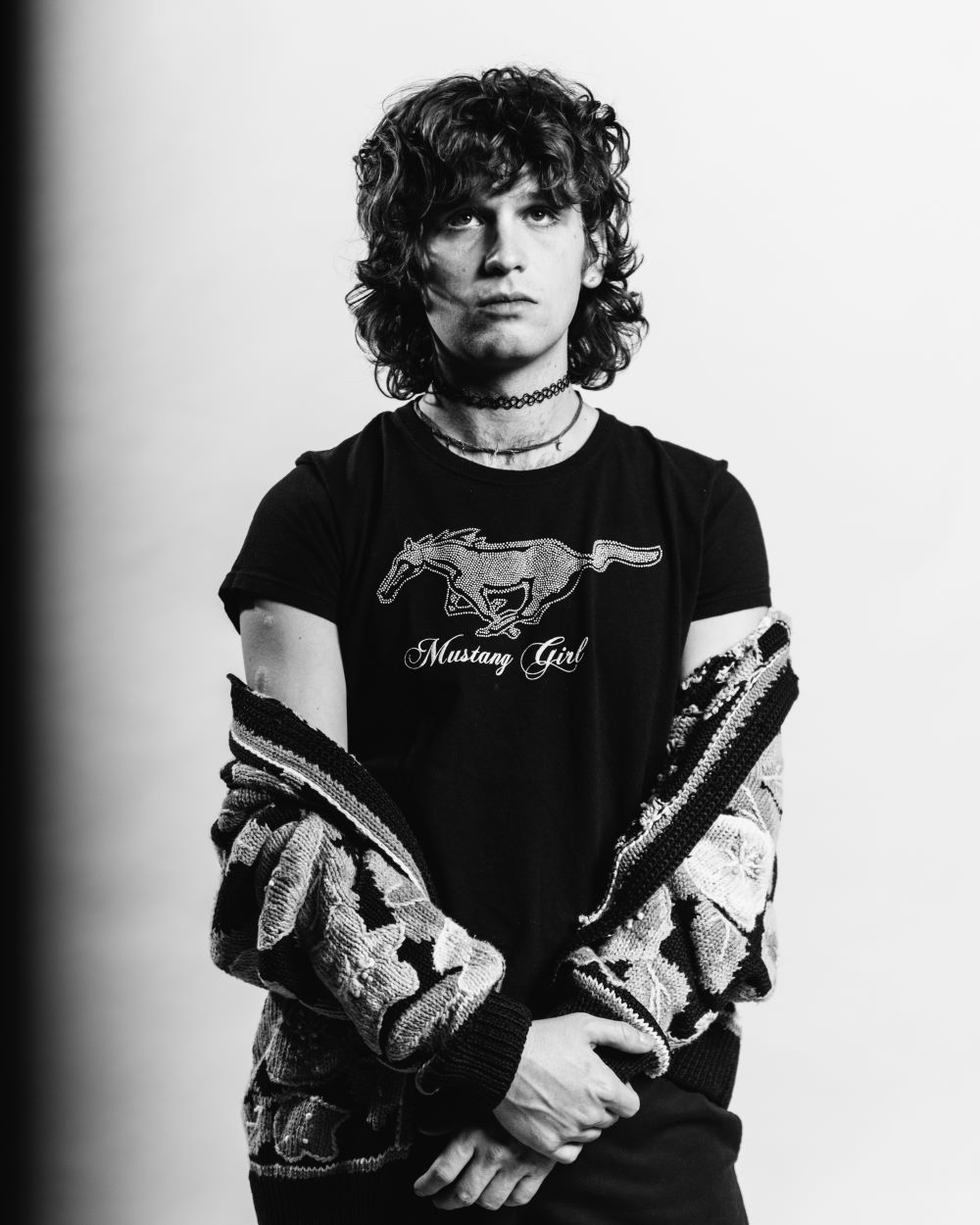 — — — —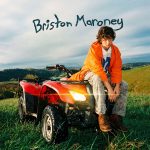 ? © Angelina Castillo 
:: Stream Briston Maroney::