Boon takes the story of an unhealthy relationship and turns it on its head with his new single "Somebody Else."
Stream: "Somebody Else" – Boon
---
It's never easy to admit your faults, but recognizing shortcomings is the first step towards becoming a better version of yourself. In Boon's latest single "Somebody Else," he talks of a relationship's toxicity and the willingness of someone to acknowledge they are the root of the problem. The melancholy message, contrasted by gritty upbeat arrangements, makes the tune compelling. Known for his genre defying sound, Boon's  track features an intoxicating blend of rock, electronic, and pop. Not only is the song sonically unique, but lyrically as well. It's intriguing to take a tale of toxic love, but tell it from the destructive person's point of view.
I'm toxic like what you are smoking
Maybe that's why you won't let go
Maybe your heart wouldn't be so broken
If you found somebody else 
Boon has been absorbed in music from an early age. His father is Carrie Underwood's lead guitarist and was a huge inspiration for Boon. Now, he crafts powerful music with hard-hitting rhythms and a fiery tone. This new release has that same penetrating pulse and vehement vocals. You can hear his deep passion in every word he sings.
Got so good at lying I don't know where it ends
And I can't help it, help it
I'm sorry that I'm selfish
The 18-year-old talent is well versed in a multitude of skills. He writes, sings, mixes, produces, and masters all his own music, making him a fierce force in the industry. Atwood Magazine spoke to Boon about his unique sound, the new song's message, and more.
— —
A CONVERSATION WITH BOON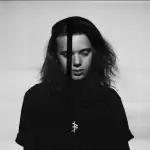 Atwood Magazine: You are known for melding a myriad of genres such as rock, trap, blues, electronic, R&B, and pop. How did you develop your distinct style?
Boon: Personally, I don't love listening to depressing sounding music – I know a lot of people like crying to songs, but I'm very much not one of those people. Lyrically, though, I like exploring interesting takes on heavier emotions so I wanted to make something that touches on that but still has energy.
You hear a lot of songs about negative relationships, yet you rarely hear it from the perspective of the toxic person. What prompted this take?
Boon: I think a lot of writers, myself included, tend to write from the victim's perspective, which is perfectly fine, but I had caught myself doing that again and wanted to flip it to something more interesting.
You sing of a partner deserving better than what is being given to them. What advice do you have for someone who cannot seem to let go of a harmful partnership?
Boon: A lot of times, people just aren't as important or beneficial as they seem. We like to build people up in our minds as irreplaceable, but that's rarely the case. It's okay to realize that you can do better.
You take on many roles. You write, sing, mix, produce, and master all your own music. What has allowed you to grasp so many valuable skills?
Boon: I think the two things that helped with all of that were genuinely caring about what I was learning and spending a lot of time practicing. I chose to not go to public school and have a lot of friends so I could focus more on music. I don't think I would have personally been able to do any of this without the free time that homeschooling gave me.
I understand your father is Carrie Underwood's lead guitarist. Is there anything you have learned from him that stuck with you throughout your musical career?
Boon: He's always encouraged me to stick to my vision even if other people don't understand or like it.
Other than your dad, who else has influenced you musically?
Boon: I draw different inspiration from literally every type of music so it's hard to say – I grew up listening to a lot of The Black Keys, so I love dark, grimy guitar-driven music and I got really into EDM when I was 12 or so. That has affected my production a lot.
Your TikTok video with the artist Blackbear recently went viral, adding to your already growing fan base. What do you think has helped you achieve so many great milestones thus far?
Boon: I have no idea, but I'm super thankful. I don't really do much outside of music so that probably helps. I still feel very new to actually being an artist so everything that's happened so far seems surreal but really exciting.
Finally, are there any artists or bands on your current playlist you can recommend to our readers?
Boon: Absolutely – my favorites right now are The White Stripes, Skrillex, Royal Blood, and (of course) Kanye.
— — — —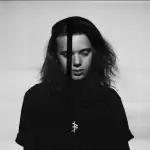 ? © Clayton Stakelbeck
:: Stream Boon ::