Charged and alive, Matt Pond PA's new album 'The State of Gold' soars with passionate, charming indie rock energy and intense vulnerability. It's a radiant reinvigoration, seven long years in the making.
Stream: "Spaceland" – matt pond PA
---
I'm always searching for new ways to convey simple discoveries. We wanted to push everything with 'The State of Gold'. The energy, the tempo, the sounds. Everything had to be amplified and exaggerated.
Charged and alive, Matt Pond PA's new album is a radiant reinvigoration seven long years in the making. Feverish and intimate, electric and roaring, The State of Gold soars with passionate, charming indie rock energy and intense vulnerability as the band light our sound waves on fire. It's a bright burn – that kind of unrelenting surge of music and emotion that radiates heat from the smallest embers to the largest flames.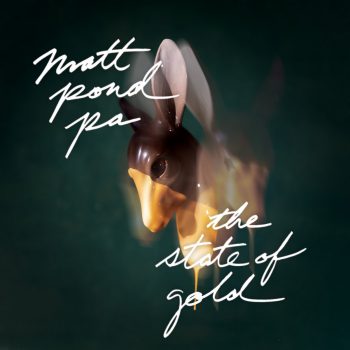 Spaceland came from dreams
Now it's just a distant satellite
We were nobodies, waiting for the bar-back to lift the gate
Sitting on the sidewalk, kicking broken glass, waiting for the gate
Waiting for the gate
Oh, I wish I could've had just one more night with Los Angeles
In the freeway wind, under sideways sun, life never ends
I have known more empty bedrooms than I'll ever know myself
Waiting for the gate
Open up
Waiting for the gate
Open up
Released September 24, 2021 via the band's own label 131 Records, The State of Gold is an old and new release for Matt Pond PA – a reissue of an LP that never saw the light of day in its time. Originally written and recorded in 2014, the first iteration of The State of Gold sat unreleased for years due to fighting between Matt Pond PA and the band's old record label. After years of negotiations and stalls, the label finally capitulated last December – giving Pond and his bandmates full rights to their music and setting the stage for them to "reissue" their album this year. Remastered and resequenced in reverse ("because that's the way they see the past: It's the taillights that appear last"), The State of Gold comes from another time, yet it feels dramatically present and rooted in the moment.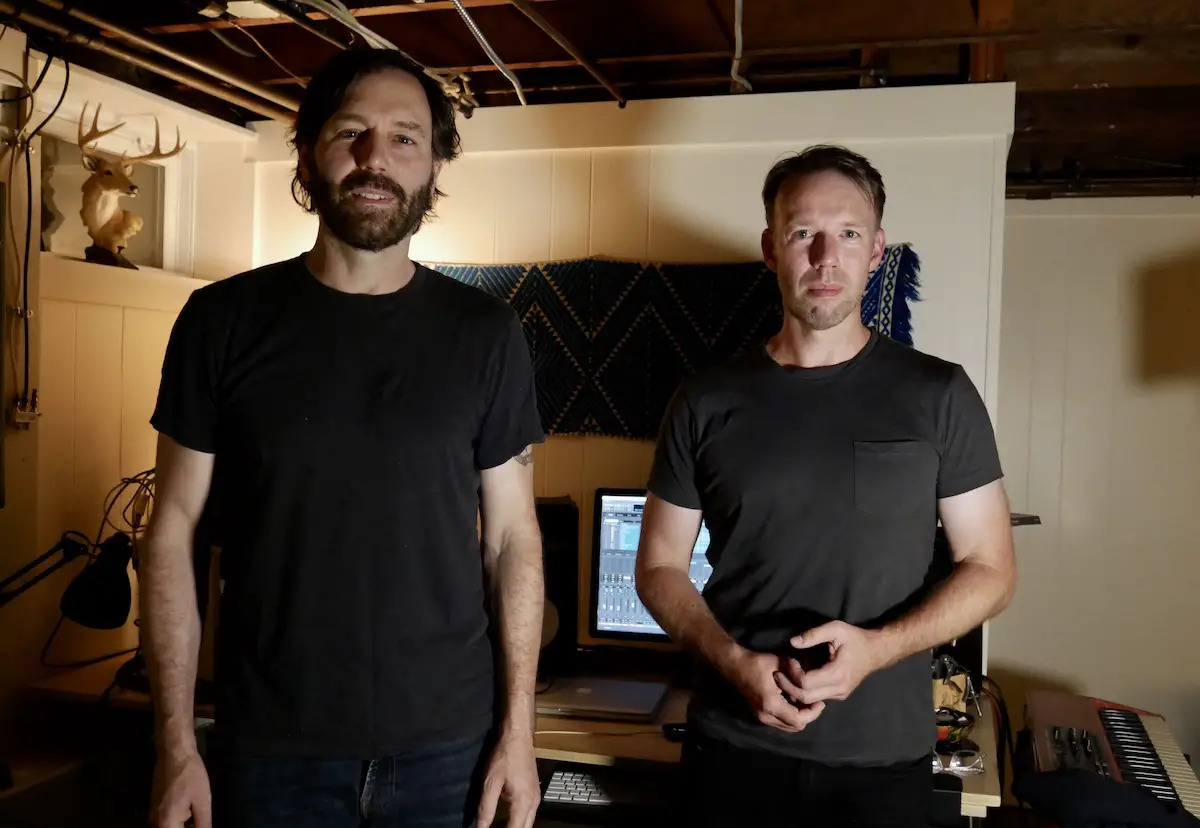 "First things first — I sometimes give these albums lengthy or difficult album titles," Matt Pond says, setting the tone for his conversation with Atwood Magazine. "Try saying Several Arrow Later four times fast. And The Lives Inside the Lines in Your Hand made our ex-label, BMG, incredibly cranky. Therefore, I shall refer to The State of Gold as TSOG from here on out in order to keep things cool with the reader. (This is our special code, we are now connected.) TSOG. Chris [Hansen] and I were slowly building songs with synthesizers and a Boss SL-20 Slicer. We were trying to establish tight, polyrhythmic grooves. I wanted more freedom to sing around the beat, rather than having to obey a drummer."
"Up until that time, my life was a series of benign mistakes. So I thought I would try and outrun myself by moving to Florida, followed by Oakland.  When I first started writing, I thought that I could live in an endless summer and forget who I was. By the end of recording the album, I'd settled down in the Hudson Valley and learned to accept the tragicomedy of my existence."
"I can't say that I knew what I was doing when I began," Pond continues, diving back to The State of Gold's creation. "But when I got back to the Bearsville cabin after leaving Oakland, I was on a mission. I think when I'm too close to the ocean and too far away from the mountains, I experience writer's block. The vastness of water near my nervous system dilutes my visions. Once back in Bearsville, I wrote 'More No More' in two days. I could see the arc in the spine of the hills, I could taste it in the maple syrup."
Pond explains how the album's title is a partial play on the state in his own name, PA. "It's also the sunshine from Florida and California," he beams, chuckling. "I once wanted to be the type of person that effortlessly says things like 'cool' and 'bro.'"
---
Hope is the main reason why I write anything. I unabashedly hope that someone will hear me.
An intense, unrelenting experience from start to finish, The State of Gold is one of Matt Pond PA's most exhilarating and high-energy offerings. The band stay true to their indie rock roots without paying attention to "traditional" genre boundaries, letting the songs go where they want to go sonically, rhythmically, and melodically.
"If someone hears TSOG first, they may not understand what we're doing and what we've done," Pond reflects. "To me, it's a necessary shift — I'm always searching for new ways to convey simple discoveries. We wanted to push everything with TSOG. The energy, the tempo, the sounds. Everything had to be amplified and exaggerated. At the same time, we worked with whatever we had available. If there was a buzz in the cabin, we'd harmonize with it. If there was a thumping on the roof, we tried to capture it and match it. You can laugh if you like — I believe in our relationship with the natural world. That isn't something I've concocted for a press release or social media — the only place I feel true peace is out in the woods. That's where my mind knows how to speak to me with proper manners."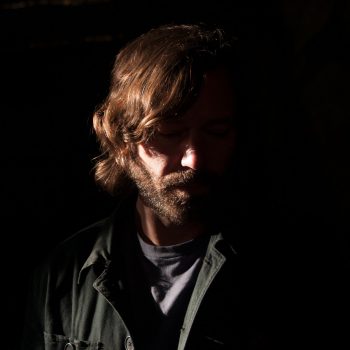 Highlights abound throughout The State of Gold, from the re-recorded energizing opener "Spaceland" (featuring Matthew Caws) straight through to cinematic closer "More No More" (featuring Laura Burhenn).
Collaborations shine throughout the album; beyond the aforementioned two songs, Laura Stevenson's contribution on "Four Eyes" and Lauren Miller and Anya Marina's rich vocal harmonies add refreshing warmth throughout the project. Beyond these collabs are the many, many instrumentalists who contributed their time and energy to helping bring each track to life. Drums play a major driving role in The State of Gold, and the band credit no fewer than five drummers as sharing their talents on the record.
"I love 'The Starting Line' and 'History of Canada'. Also, 'A Second Lasts A Second,'" Pond shares. "But it's hard picking favorites. All these songs add up to a complete piece. If any one of them gets left behind, we all go down. Still, with these songs we felt that we'd discovered a new way. I was singing outside of the lines. We were building up parts and then breaking them down unexpectedly. Within our own humble kingdom, we'd learned new superpowers."
Pond cites the lyrics to "Emptiness" as some of his favorites on the album: "'My empire's radius extends all the way to my fingertips.' It's the proud acceptance of my limitations. I wrote that after a bad breakup while looking up at the sun in Ft. Greene Park."
This is just one of The State of Gold's many substantial moments – songs that hit hard and those that hit home with striking resonance. Whatever you're looking for from Matt Pond PA – be it connection to something greater than the self, some sweet catharsis, a deeper understanding of ourselves and our emotions, an anthem to shout out loud, a ballad to dwell in – you'll find it here. Heartfelt and honest, unapologetic and raw, lost in a dream and lost in reality, The State of Gold stands as one of the band's finest outputs, even at this delayed stage of release.
Inspiration in the face of desperation ultimately equals acceptance.
"It's supposed to be inspiration in the face of desperation, but all my albums may be about that," Matt Pond shares. "We spent three years fixing and fiddling with the tracks. We were determined to connect with people through this music. We tried to do everything to set it up. But the videos didn't come out the way we wanted, the tours were poorly planned, and then the label turned out to be crooked and crazy as hell. Six years later, I got the master rights back and decided to rerelease this as something completely new. New order, new recordings, new mastering — I'm proud of the way we've survived and thrived."
"Inspiration in the face of desperation ultimately equals acceptance. I have learned this acceptance. In fact, I no longer hate myself. In fact, sometimes I get a kick out of these songs that I write. If you're still reading or listening at this point in this strange and beautiful life, please keep listening. Everything I write is a conversation about true connection. And there's so much more to come."
Experience the full record via our below stream, and peek inside Matt Pond PA's The State of Gold with Atwood Magazine as Pond goes track-by-track through the music and lyrics of his band's latest LP!
— —
Stream: 'XXXXXXX' – Matt Pond PA
:: Inside The State of Gold ::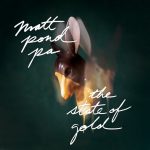 — —
Spaceland
I wrote Spaceland right before we began mixing TSOG. We re-recorded the song because we felt like it deserved a new life. I sent Spaceland to Matthew Caws and Louie Lino from Nada Surf. Matthew sent me a bridge and backup vocals that blew me away. Louie Lino rerecorded the drums and keys. And I was stunned. There is no greater recognition than collaborating with an amazing musician. No money or fame can compare.
The State Of Gold, Pt. 2
This was the first song we wrote for the album. It was like a living, breathing organism. Each part, each word evolved and changed over a 3 year span. When the whiskey wolves entered the frame, I knew I had a complete vision.
The History of Canada
After one of the best nights of my life in Toronto, I got into a terrible fight with some of my best friends outside of the Drake Hotel. In the song, I refer to the American Analog Set album, Know By Heart. I'm eternally singing the final lines to the people that have faded out of my life — "are you listening, friend."
Four Eyes
When I got back to the northeast after running away from myself, I stood in the snow with bare feet. As much as the cold winters are oppressive beasts, they are beasts that I understand. There is nothing brighter than sunlight reflecting off of a snowbank.
Don't Look Down
This is the wrestling match with social media that only gets stronger as time passes — why do we commodify our personal lives? As beautiful / poetic / brilliant as human beings can be, it sometimes feels like we're throwing ourselves over the edge of a cliff. We can't control what we cannot control. If it's gotta be, then why not make a party out of it?
The State of Gold, Pt. 1
The first line," I might have a drink to be myself." In the beginning of my rock and roll experience, it seemed as though I was supposed to drink a lot of alcohol. As if it were embedded in the genetic code of writing and performing. But drinking buckets of alcohol as part of existence is not functional. It's a dark tunnel that gets tighter and tighter until the light at the end disappears. Forgiving myself, being forgiven — The State of Gold, Pt. 1 is about unadorned honesty.
A Second Lasts A Second
I never wanted to get married unless it was unstoppably true. So getting divorced was frustrating as hell. This song is a journey to the basement. It's about as dark as I get. But in the song, I find space between wavelengths and try to transmit a message of hope to my future self. (Message received.)
The Starting Line
The Starting Line is a mental thread that I couldn't stop pulling. It begins with being stuck in traffic outside Chicago, trying to make it to soundcheck. Then it unravels into questioning all my life choices. So much time spent rushing, so much killing time. Also, our ex-manager was in the pop-punk band, The Starting Line. He was one of the few good ones in the music industry. He definitely deserves a plaque. Or a song.
Emptiness
I often think about how much time I have left on the planet and what I want to do with it. As the master of my own little universe, I'd like to be able to feel like this ride was worth the price of admission. I wrote "Emptiness" in my head while staring at the sky from my back. Even when it feels like everything is lost and empty, there's nothing I love more than writing songs in my head while staring at the sky from my back.
Take Me With You
I used to see my words as ruins, collapsing as I left them behind. I declared my failures as an introduction, rather than hiding them til later. (Know this: I constantly forget to put the cap on the toothpaste. And much, much more.) I wanted to celebrate these weaknesses. The mistakes are what brought me to this point in the journey — I might as well have a good time while it all falls apart.
More No More
Laura Burhenn brought the song More No More song to life. It didn't completely make sense until she belted out her backup vocals. Laura helped cure my doubts about where I stood in the musical landscape — that is heaven on earth.
— —
— — — —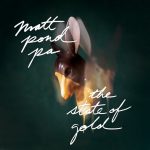 ? © 2021
:: Listen to Matt Pond PA ::
---