Bodies on the Beach wrestle in-between waking and dream-states in "Ghost," an evocative indie rock burner full of heartfelt energy.
Stream: "Ghost" – Bodies on the Beach
[soundcloud url="https://api.soundcloud.com/tracks/651738362?secret_token=s-Jnum9″ params="color=%23ffe600&auto_play=true&visual=true&hide_related=false&show_comments=true&show_user=true&show_reposts=false" width="100%" height="300″ iframe="true" /]




---
I'm grateful that he made me think about how much I allow my own feelings determine what's real to me.
Reality takes on a new shape late at night. Once our surroundings fall asleep and we're left to our own devices, the mind can indulge in as much as it likes – unencumbered by trivial stimulations, the sights and sounds of the daytime. Bodies on the Beach wrestle in-between waking and dream-states in "Ghost," an evocative indie rock burner full of heartfelt energy.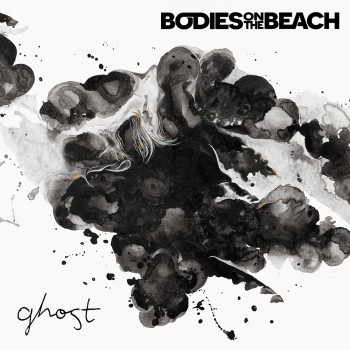 I hope you're sleeping alright
I hope you finally found a way
to finally quiet your mind
I can't quiet mine
I hope these bills all get paid
I hope you're eating ok
I hope sometime you find
the time to quiet your mind,
and I hope that all goes away
Atwood Magazine is proud to be premiering "Ghost," the lead single and title track from Bodies on the Beach's debut EP Ghost (out December 4th, 2019). The trio of Navid Eliot (formerly Planes on Paper), Andrew Ginn, and Evan Gackstatter, Bodies on the Beach introduced themselves earlier in the year with double-single "Coaster" / "Seams," but it's with "Ghost" that the band's true form is taking shape.
An indie rock group with a predilection for expressive, driving guitar work and dynamic sonic contrasts, Bodies on the Beach arrives in the wake of Navid Eliot's now-defunct Yakima, WA folk duo Planes on Paper, whom Atwood Magazine previously described as having "that special spark" back in June 2018: "The band tapped into human depths through little more than propulsive, intoxicating acoustic guitar progressions and emotive singing – a pairing that proves its potency time and again," we wrote upon their debut album's release.
Whereas Planes on Paper developed illustrious tapestries of layered harmonies atop acoustic guitar, Bodies on the Beach adopt a similarly nuanced, yet distinctly rock-sounding approach to their work. The build-ups are slow and thoughtful, as we hear in the verses of "Ghost" – where muted, anticipatory guitars eventually spill over into a larger emotional overhaul in the chorus:
I'm wide awake and dreaming
It's always the same place:
over red sand, under blue sky,
the feel of white light on my face
According to Eliot, "Ghost" came out of his own struggle with sleep and dreams. "I have a lot of trouble sleeping. I have for years. Sometimes my brain won't shut down long enough for me to fall asleep, but more often, I fall asleep and immediately begin having very real, and often pretty terrifying dreams," he tells Atwood Magazine. "To make things even more complicated, my awful brain forces me to have the same dream every night, until I reach the end of that dream's narrative arc."
"For two weeks in January, every time I fell asleep, I would be face to face with my own ghost," Eliot says. "For the first few days, I'd only get far enough into the dream to just barely recognize that the ghost was me, then I'd wake up in a sweat and sometimes with a really overwhelming sadness.As the nights went on, I got further and further into conversation with my own ghost, who began to reveal his struggle to me. Every night, he'd tell me a little more about how hard it was to not feel "real." And every night, I'd do my best to console my ghost, explaining to him, that he has to be real in some capacity, because I could see him and hear him, and feel that his feelings were real. Our debates always ended with him telling me, 'yeah, but I can't feel real anymore. Why don't I feel real?'"
What a shocking thing to be told, by a presence of our own creation. With this in mind, we come to truly understand "Ghost" as a the conglomeration of lucidity and slumber; an ode to the artist's subconscious manifestations.
I hope you're dreaming of me
I hope when you wake up
it's more than a memory
you might want to hold again
Like a kind word from a friend,
your favorite hat, or a photograph
of a place where you could rest
Eliot continues, "Occasionally (as is the case with the nights I fought through the "Ghost" dream) my dream life and the part of my waking life in which I cope with dreams and sleeplessness, start to blur together and feel very much like one story. I wrote the song's verses lying awake at night, thinking of the people in my life that I love. I was trying to fall asleep, knowing the sad dream I was about to slip into, so I'd comfort myself by hoping that they weren't also awake and spinning around in their own mind; hoping that they were finding more peace than I was, put me at ease. The choruses and bridge are me "waking up" in my dream world and talking with my ghost."
"I'm not sure if writing this song played a part in it, but ghost and I have appeared to reached an understanding, and I'm no longer visited by him every night. I hope he found his way to feel real, and I'm grateful that he made me think about how much I allow my own feelings determine what's real to me."
I'm wide awake and shaking
I'm communing with a ghost
tired of hiding in the attic,
tired of always disappearing down the coast,
tired of asking if this is real anymore
"Is this real anymore?"
"Is this real anymore?"
"Because I don't feel real anymore."
Babe, I hope you're sleeping alright.
Ultimately, "Ghost" takes on the stirring glow of a restless night's sleep. Bodies on the Beach bring us along for their harrowing journey through dusk and dawn, evoking the vulnerability of late-night wanderings through crunching guitars that ebb and flow, rock and sway. Stream this song exclusively on Atwood Magazine, and stay tuned for more as Bodies on the Beach lead up to their debut EP release this December!
Stream: "Ghost" – Bodies on the Beach
[soundcloud url="https://api.soundcloud.com/tracks/651738362?secret_token=s-Jnum9″ params="color=%23ffe600&auto_play=false&visual=true&hide_related=false&show_comments=true&show_user=true&show_reposts=false" width="100%" height="300″ iframe="true" /]





— — — —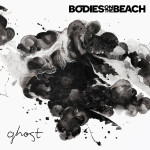 ? © 2019
:: Stream Bodies on the Beach ::
---