Jackie McLean of the indie band Roan Yellowthorn grants us an inside look at the making of an album from start to finish in her 'Breaking The Record' column.
Stream: "We Just Disagree" – Roan Yellowthorn
---
In a few short days, I will be recording my second album. It takes a long time to make an album. There are hundreds of steps and, for each step, scores of decisions to make. The recording is not even close to being the first step of the process. The first step is the writing. Luckily, that's done. And then comes the studio preparation. There's a lot we have to do before we even go into the studio – make demos, figure out some basic arrangements, select reference tracks for each song; general pre-production. This time around, we're working with John Agnello on our record. John is a dream producer and has recorded some of my favorite artists including Sonic Youth, Kurt Vile, and Dinosaur Jr. He is working closely with us every step of the way on this.
But I'm getting ahead of myself! Hi. My name is Jackie. I am the frontwoman of the upstate, NY-based indie band Roan Yellowthorn and I'm writing this column to bring you along for the ride of making an entire album from start to finish. Every step of the way, from pre-production to album release, I'll document it all right here – especially the parts that you don't normally see and wouldn't expect.
My band Roan Yellowthorn is made up of my partner, Shawn, and me. We have been together for 9 years, since I was 20, and we started making music together 4 years ago. I write all of the songs, play keyboard, and sing while Shawn plays drums and any other instruments we need. He's also kind of the 'band leader' in the sense that he is able to translate my ideas into more technical terms. This comes in handy when we are recording with other people who don't necessarily understand what I mean when I say I want something to sound 'more yellow.'
Our last album, Indigo, was made almost entirely by Shawn and I. I wrote the songs and he played and wrote every single instrument part (except for the keyboard, done by me). Shawn also taught himself how to use the music editing software Logic for this purpose and mixed and produced the entire album in our living room. The process of producing and mixing, since it was our first time and we were doing so much of it ourselves, took about 5 months. When it was done, I spent every day sitting in front of my computer sending the album link out to labels, managers, and anyone I could think of who's contact information I was able to get ahold of. We designed album art, coordinated merchandise, made plans, stressed, cried (me), and dreamed.
---
We got lucky – after a few weeks of emailing, one of our dream labels showed interest. We signed to Blue Elan Records in May of 2018 and our album, Indigo, came out that September.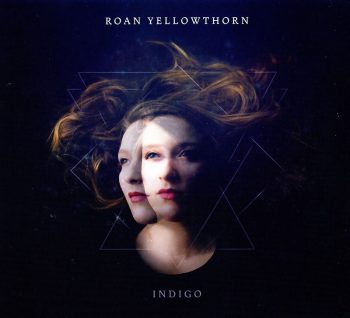 Since then, we've been touring nationally and working really hard to make a career out of art and music. Now that we're on our way, every up and down is its own kind of thrill. To even out the long nights spent packing up heavy equipment in the snow and writing lyrics while the rest of the house is asleep, there are many exciting things to look forward to – a SXSW showcase, opening up for Soul Asylum, and, most imminently, making this new album.
This will be the first full studio album we've made with the support of a label and the first full studio album we've made with a renowned producer who's made many classic indie albums. I'm sure this process will be different in many ways from the first time around. I think we know a lot more going in this time than we did then. We've learned a lot in the last two years.
I can't wait to get started!
— —
— — — —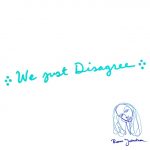 ? © Jackie McLean
:: Breaking the Record ::
---