Marrying catchy, colorful indie rock with deeply cathartic emotion, Beau's four-track 'Forever' EP is as vulnerable as it is wondrous, not to mention an emphatic, exhilarating return for the NYC duo.
Stream: "Captivated" –  Beau
---
Everything needed to feel authentic to who we are and what we have been through… It was more a feeling that needed to be shared.
Sweetly cinematic and intimately tender, Beau's radiant new EP is an emphatic, exhilarating return that reminds us both how and why we fell for the NYC duo in the first place: Marrying catchy, colorful indie rock with deeply cathartic emotion, Forever is as vulnerable as it is wondrous: A stirring four-track release that leaves our curiosity piqued and our hearts hungry for more.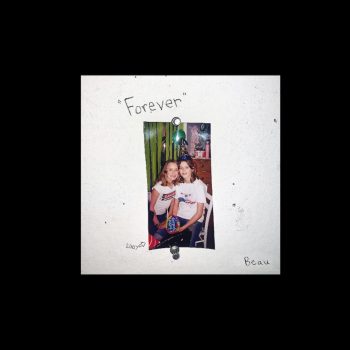 Call on my name
I'm waiting for the day we go way
out of bounds I know you would stay
out of dreams I know you'll fade
I am going faster than we were
not waiting for the day you ignore
everything I said before
your love is leaning on me
oh lean on me
I'm captivated though you've moved on
Don't you see the light is waiting for us
Time can go and crumble
forwaaaaaarrrrrdddd
– "Captivated," Beau
Released February 11, 2022 via Range Music / Virgin Music Label & Artist Services, Beau's new EP is as much a long-awaited return for Heather Goldin and Emma Jenney's band as it is a resounding statement: "That's just how it feels with Beau," they say of their record's title. "Forever says, 'Hey it's Beau, we are still here and we are ready for anything.' It shows that we are two very driven individuals who are not going to stop creating." Forever is a long, long time, but Goldin and Jenney have known each other as far back as they remember: They met growing up in Manhattan's Greenwich Village, and have been making music together for well over a decade.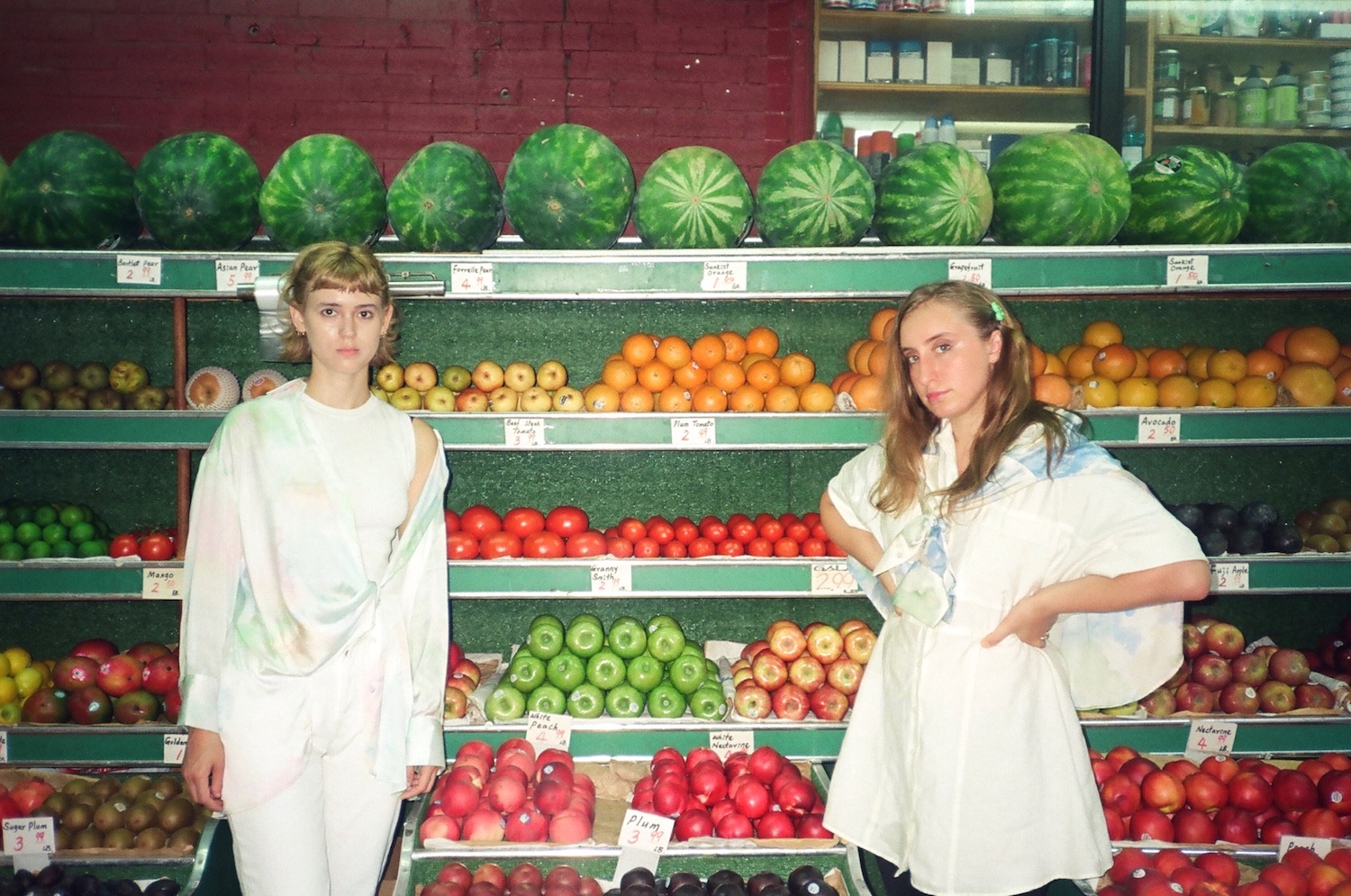 The duo had already made a name for themselves throughout their native New York City before scoring a record deal with Sony Music imprint Kitsuné Musique in the mid-2010s; they subsequently released a self-titled EP in early 2015, followed later that year by their debut album That Thing Reality. At the tender age of 21, Goldin and Jenney found themselves whisked into the whirlwind of tour life: They spent the next year playing their music to audiences around the United States, supporting the likes of Miike Snow, Lewis Del Mar, Miike Snow, Coast Modern, and BØRNS. Between their dazzling vocals, gritty melodies, and impassioned lyrics, the young act put on one hell of a show.
"Every opportunity we got made us light up and we just felt honored when people would show up and sometimes even sing our lyrics to us!" the pair told Atwood Magazine in a 2020 interview. "We felt like we were doing something that not many 20 year olds got the chance to do."
Following a temporary hiatus filled with personal growth and professional development, Beau returned in 2020 with the knock-out single "Dance with Me," which received considerable praise upon its release. "'Dance with Me' is a reckless abandon in all the right ways – an electric, intoxicating return for the New York City duo that could not have come at a better time," we wrote at the time.
---
A slow smattering of singles releases followed over the past two years, ultimately culminating in Forever, the band's first multi-track release since their debut album. Musically mature, achingly honest, and unapologetically expressive, Forever delves into the depths of Goldin and Jenney's hearts as they explore relationships, their own dreams and desires, and feelings of both fulfillment, understanding, longing, and doubt.
"It's really an amalgamation of what the last few years have been like for us. Each song represents a different feeling and memory," Beau tell Atwood Magazine. "It's a big deal to be in a band for as long as we have. A lot happens, and this EP represents all that time shared. Some of the songs were written at low points and some at high points; it was important to share them."
"To be honest, the main vision we had was to make sure everything felt right and that no true instincts were missed. We've both been through a lot in our personal lives these last few years and so everything needed to feel authentic to who we are and what we have been through. We were totally expecting for the recordings to heighten in ways that we knew we couldn't imagine beforehand. It was more a feeling that needed to be shared." The pair describe the overall EP as a "fun, provocative, and real" – three words that, if we're truly listening to the music, send shivers down the spine.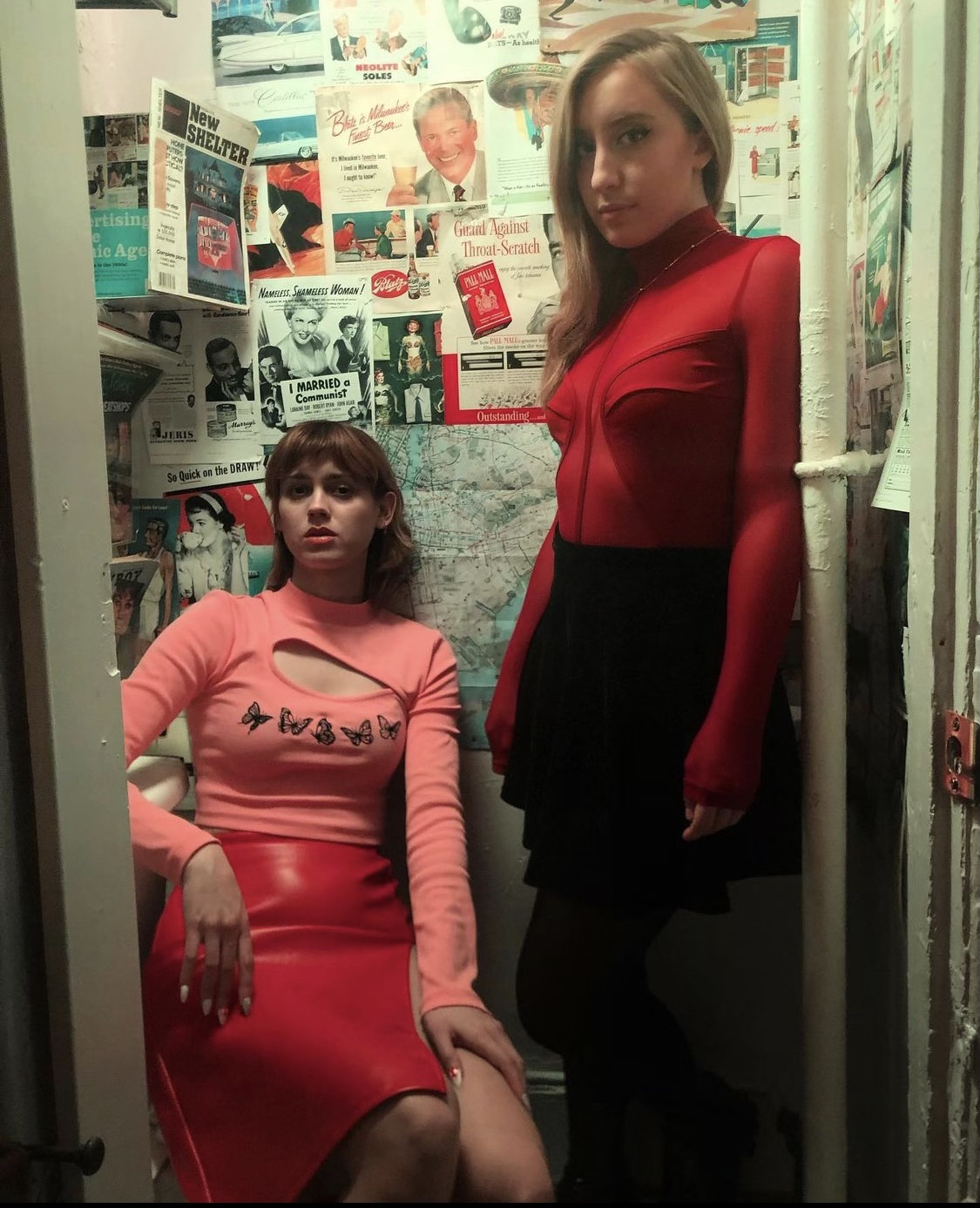 Fourteen minutes can come and go very quickly, but not when you're listening to Forever's four songs.
These tracks were made to be felt deep down inside: In channeling their own intense feelings and personal experiences, Beau tap an undeniable – and incredibly affecting – universal strain of human experience. "Captivated" is a compelling, buoyant indulgence with dramatic drums, glistening vocal harmonies, and a creeping sense of isolation and disconnect.
The spectacularly emotive, enchanting "Dreamer" is a beautiful, impassioned fever come to life with soaring sonics and a charged chorus that leaves the listener breathless and moved; Beau cite it as their personal favorite song, saying "it was the most recently recorded and incredibly uplifting as a song."
Kiss me into the strong willed night
Wrap me into your moon shaped eyes
I'll soak up this moment as I watch your humble life
You're a dream that most never see
You're the jewel hiding in the coral reef
I will come to your sweet surrender
If you do me this one favor
Convince me that you see me standing in your way
I don't think that I am
You are true, you are true
You're what rituals tried to achieve
Tried to achieve
I think I'm going crazy
When I see how I feel about you
– "Dreamer," Beau
"San Francisco" keeps the thrill alive with a groovy expression of physical movement, self-discovery, and intimate connection: "To see the states for the first time while falling in love felt very romantic and deserved a song about it," Beau state. The song also has their favorite lyric:
"Where the wind blows west,
I'll be following you.
Where the river runs east,
that's where I'll be."
---
Forever finishes on a high with the turbulent and bustling "Loverman," a stunning outpouring of desire and love wrestling with both distance and dynamics: Rising from a compelling, softly-sung organ-driven verse to an explosive, electric guitar-filled chorus, Beau put their many sides on full display in a successful bid to showcase their depth, range, and pure talent.
"We hope that all who listen get to experience a whole new world of melody, lyrics, and instrumentation created by yours truly, for the purpose of giving back to the world, and saying, 'Hello! We are back,'" Beau share. "We have taken away with us some real solid satisfaction. After such a long hiatus we finally completed music that feels 100 percent right and given we held it all so closely hidden for so long and now we get to release it. It's that feeling. It feels really good."
This EP was made to be shouted out loud and cherished in our hearts all at once. Each of its four tracks is a vessel through which listeners can unleash our own inner demons, invigorate our spirits, make peace with the present, and more. For fans of charged emotional upheavals and memorable alternative music alike, look no further than New York City's Beau. Experience the full record via our below stream, and peek inside Beau's Forever EP with Atwood Magazine as Heather Goldin and Emma Jenney go track-by-track through the music and lyrics of their latest release!
— —
Stream: 'Forever' – Beau
:: Inside Forever ::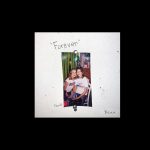 — —
Captivated
"Captivated" was written at a very low point in a dwindling relationship. The song is a bit hopeful, yet desperate and lonesome. We paired it with an electronic beat to perk it up and it's one of our favorites to date.
Dreamer
"Dreamer" is a song about loving someone so deeply that you can really see them for how beautiful they truly are. It's the celebration of a person in all their glory.
San Francisco
"San Francisco" was written during a first road trip across America. To see the states for the first time while falling in love felt very romantic and deserved a song about it. The song has lush vocal harmonies and desert like space between chords to give you a feeling of what the trip was like.
Loverman
"Loverman" was written when I had the realization that I had found (at the time) my ideal lover. The lyrics have a sort of vow-like tone and show you vulnerability in a "please love me" way.
— —
— — — —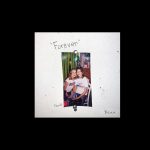 ? © Tara Gallagher
:: Stream Beau ::
---