Every Friday, Atwood Magazine's staff share what they've been listening to that week – a song, an album, an artist – whatever's been having an impact on them, in the moment.
This week's weekly roundup features music by Betta Lemme, Marzz, Lawrence, Vance Joy, Nana Elan, Von Boyáge, F/L/P, Japanese Breakfast, Dagny, Catbells, Brother Valiant, Lia Pappas-Kemps, Ben Kessler, Green Day, Noah Chenfeld, and SUB*T!
•• •• •• ••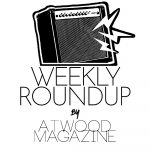 — —
:: "Ce Soir" – Betta Lemme ::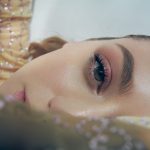 Betta Lemme is consistently showcasing her penchant for grand pop sounds that will have listeners in a trance. "Ce Soir" is her latest venture, a song that pulses with a unique energy that elevates the artist to new heights. Each beat – each note – further strengthens the intoxicating quality that surrounds the song. The harmonies are lush and her vocals sweet – a combined tour de force that will leave no feet still.
Summer is the perfect season to let it out, and "Ce Soir" acts as terrific gateway into sun-dripped evenings that lead into nights of ecstasy. It's bustling, it's enthralling, and it's inexplicably danceable. Betta Lemme has crafted a powerhouse of a song, one that will light up the season to make it one that is simply unmatched.
:: "Don't Lose Sight" – Lawrence ::
A bright and buoyant pocketful of pop-soul sunshine, Lawrence's new single "Don't Lose Sight" promises to put a spring in your step and a smile on your face. Following a two-part live album release that carried them through 2020 and the beginning of 2021, the New York City eight-piece have definitively returned this May with a radiant outpouring of "soulshine" (my word, not theirs): It's a little bit of Lake Street Dive, HONNE, and Chance the Rapper all wrapped up in an emotional upheaval as the band confront the strains of a music industry that will chew you up and spit you out:
Are you kidding me? I'm getting sick of the industry
I've had enough of the make believe, oh please, oh please
Am I lost or found? I'm getting sick of the ups and downs
No need to give me the run around, I'm out, I'm out
It may feel like they're at the end of their rope, but "Don't Lose Sight" marks a brand new beginning as the lead single off Lawrence's upcoming studio album, HOTEL TV (out July 23rd via Beautiful Mind). Live LPs and 2019's holiday album/original motion picture soundtrack Noelle aside, HOTEL TV will be Lawrence's first full length since 2018's expansive and expressive Living Room – which, if you haven't listened to it yet, deserves a dedicated hour of your time.
This time around, the band led by siblings Clyde and Gracie Lawrence come to us refreshed, inspired, and ready to bring their twist on rejuvenating blue-eyed soul to our minds, bodies, and spirits. It doesn't take long for them to burst into a dazzling, high-flying chorus:
This shit's gonna kill me but I won't let it
And I try to give 'em hell but they don't get it
So I tell myself when I sleep at night
Don't Lose Sight, baby, Don't Lose Sight
And they try to give me up but I won't give in
And this life will get ya down but I keep livin'
So I tell myself when I sleep at night
Don't Lose Sight, baby, Don't Lose Sight
The chorus' message is a stirring reminder worth taking to heart. "'Don't Lose Sight' is a reminder to remain hopeful in pursuit of a dream that sometimes feels out of reach," the band tells Atwood Magazine. "The different viewpoints in the verses (sung by Clyde) and choruses (sung by Gracie) represent the internal struggle we all face from time to time — the devil on one shoulder telling you to give up, and the angel on the other shoulder telling you to keep at it. Musically, we tried to find a chord progression that is soulful and honest but also exciting enough to support an overly-caffeinated pop/soul banger that hopefully inspires you to keep going, or at least, make it through the day."
This soaring song feels special, and promises to get us through the coming days, weeks, months – let's just call it what it is: A sunny, soulful summer jam.
:: "Savage Good Boy" – Japanese Breakfast ::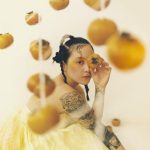 The third single of the Jubilee era, Japanese Breakfast debuts "Savage Good Boy" – another brilliant, and upbeat addiction, giving this era's bombastic, straight-forward confidence a new wave funk feel. The tune opens with an auto-tuned cartoonish intro, then a single, confident, booming piano note moves the song into place as Michelle Zauner parodies the evil of billionaires, her vocals and a drumbeat carrying the tune over it's layers until it closes with a signature Japanese Breakfast electric guitar statement (see: "Diving Woman"). Consistent to their discography and in perfect J Brekkie nature, the performance of the guitar and Zauner's vocals are sounds of a perfect duet.
"Savage Good Boy" came from a headline I read about billionaires buying bunkers," Zauner says. "I was interested in examining that specific type of villainy, and I found myself adopting the perspective of a rich man coaxing a young woman to come live with him underground, attempting to rationalize his almost impossible share of greed and miserliness. I knew I wanted the music video to be a pretty literal interpretation of that idea. I wanted to juxtapose images of this post-apocalyptic, industrial bunker with the lightness and extravagance of rococo fashion and set design. Aiming for that balance, my cinematographer, Adam Kolodny, and I were really inspired by Chan Wook Park's The Handmaiden, Stanley Kubrick's Barry Lyndon and Sally Potter's Orlando."
I want to make the money 'til there's no more to be made
And we will be so wealthy I'm absolved from questioning
That all my bad behavior was just a necessary strain
They're the stakes in the race to win
The single premiered with it's music video – the newest addition of the cinematic excellence and storyline following the preceding two singles, "Posing in Bondage" and "Be Sweet." As most all Japanese Breakfast MVs are, Michelle Zauner directed the 2 minute long film, playing on the dynamics described above with a cathartic conclusion. "Savage Good Boy" stars herself and Michael Imperioli (you may recognize him as Chris from The Sopranos!)
Michelle Zauner also recently published her memoir, Crying in H Mart, in late April – a profound, heart-wrenching in fathoming grief, an exploration of her identity, Korean heritage, and her mother's death, as pieces of herself and this life. Japanese Breakfast's third album, Jubilee, is slated for June 4th.
:: "Boxing Day" – SUB*T ::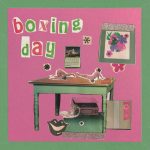 After years of following their favorite bands all over the country, bicoastal best friends Jade Alcantra and Grace Bennett are ready to give people a new reason to mosh. Recorded during the pandemic from their Oakland and New York bedrooms, respectively, the self-taught musicians behind SUB*T are here to blow dude-rock out of the water with their debut single "Boxing Day."
A play on the holiday of the same name, Alcantra and Bennett pack up their trauma and bid it all farewell over infectious, 90s-tinged riffs and fuzzed-out reverb reminiscent of Liz Phair and Veruca Salt. Alcantra's admissions feel like intimate confessions shared between friends in the middle of the night, after the show's over and everyone else is long gone, sprinkled with devilish gems like, "Won't forget the man that told me that I was only thirteen / I bet he's bound to be dead now." This isn't all just a "fuck you" to the men in the scene who've wronged them, though—SUB*T has come into their own power, and they're going full-steam ahead. This is a triumphant, full-circle story of the girls in the pit reclaiming their rightful place front and center, in the spotlight where they've always belonged.
:: "Come Over" – Dagny ::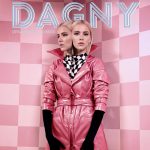 Who isn't a sucker for some good ol' fashioned pop music as the weather starts to warm. In the transition to summer, I crave sunshine and take it in wherever I can get it. Noweigian pop sensation Dagny is one method to retrieve my much desired good vibes. Reminiscent of pop stars like Zara Larsson and Carly Rae Jepson, she's been releasing multicolored synth-pop sounds since 2015. She co-wrote Katy Perry's 2019 song "Never Really Over" and released her first full length album Strangers/Lovers last year in 2020. Her first single off of Strangers/Lovers, "Come Over", has been in my rotation recently. It's about just wanting to be close to someone who is lighting up your life. And its strut-able beat and catchy chorus make it the energetic kick that can turn the brightness up on my day.
:: "Countless Times" – Marzz ::
Heavy, heartfelt, and absolutely smoldering, "Countless Times" aches with passion, pain, and heated emotion. The fifth overall song from Louisville, Kentucky-born R&B singer Marzz finds the 21-year-old artist painting visceral feelings with both words and sound. "'Countless Times' is about me in a relationship where I didn't really know my worth at the time," she tells Atwood Magazine. "I was so confused in what to do about certain situations and couldn't overcome them. I was so focused on making someone else happy instead of making me happy and putting myself first."
What if I give up on us us us?
What if I say fuck love love love?
What if I played you like a fool?
What if I said fuck you?
What if I miss everything you do
I am done trying to love you
You in the way
I cannot stay
'Cause I got my own thing
Arriving alongside the announcement of her forthcoming debut EP Love Letterz (out June 17 via Keep Cool/RCA Records), "Countless Times" doesn't feel like any sort of a debut. Raw yet utterly refined and finessed, the enchantingly expressive single underscores Marzz's talent as a lyricist and a performer: She captivates, holding her audience hostage as she sings of her own entrapment, spilling painful emotions into a beautifully resonant, memorable song of love and heartache, togetherness and disarray.
:: "Laissez Faire" – Von Boyáge ::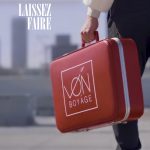 Von Boyáge sings from the rooftops of sunny Los Angeles in their new vintage flared single "Laissez Faire." Dripping in indie tropics with an ice-cool breeze, the track is fresh and sleek. Reminiscent of Foals, the indie banger is brimming with indie-pop gems. The duo sing about letting go and the acceptance of a failing long-term, turned long-distance relationship. Despite the painful situation, the single gives off a dewy glaze of serenity and release.
"Laissez Faire" is french for "let it be" – a beautiful and elegant way to remind us that we can't control everything that happens in life. This message couldn't be more relevant and I'm sure we all have something going on that will allow us to connect to the track on much deeper levels.
Accompanied by a cinematic video set amidst the Californian clouds, everything about Von Boyáge from the video to the single screams cool and composed. These guys know how to layer vintage synths, bright electro splashes and 80s style beats over a modern indie track. Their clean, polished presence is alluring and exciting and we can't wait to hear more from this dynamic duo.
:: Cruise Control EP – Ben Kessler ::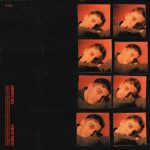 Kessler has been releasing capativing singles, such as "Known Like This" and "No Plans", since 2019 but 2021 saw him finally release a debut EP. Taking its name from the lead single "Cruise Control," across the EP's five tracks, Kessler delves into a multitude of multifaceted emotions with poise and style. Perhaps the most timely cut on the EP is "Love You Now, Love You Later," which sees the multi talented artist deliver an anthemic testament to the ever-lasting power of love, platonic or otherwise, which continues to exist in the absence of physical interaction.
With intriguing production and lyricism that's powerfully memorable, "Love You Now, Love You Later" exemplifies what Kessler is best at. Preceding that track is "Everything to Everyone", which serves a powerful antidote to constantly people pleasing. He delves into the exhausting nature of forgetting yourself in order to conform to others expectations in a catchy yet emotionally resonant manner.
Closing out the EP is the effervescent "Lying". Clocking in at just over 3 minutes, the track sees Kessler introspectively explore the natural tendency to hide away your authentic self in fear of judgement or overcomplicating situations. Obviously throughout Kessler is presenting an intimate exploration of his own feelings but, as with the rest of the EP, he's managed to craft something that's beautifully relatable too.
:: "Pollyanna" – Green Day ::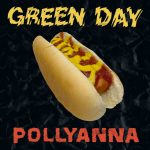 I've been a big Green Day fan ever since American Idiot came out well over half my life ago, and I sure as hell hope I'll finally be able to catch them on the Hella Mega Tour this summer (alongside Weezer and Fall Out Boy, of course). "Pollyanna," their first new single with the year, is bursting with the high spirits you'd expect from a band that's at long last ready to hit the road and tour again after spending the past year in limbo. Everybody can relate to those sentiments in some form or other at this point, which makes "Pollyanna" a readily-embraceable track for all.
A "Pollyanna" is "an excessively cheerful or optimistic person," according to the dictionary. That's both what Billie Joe Armstrong sounds like and what he's trying to make his listeners become on his band's brand new single. "Evеryday's a jubilee, it's wonderful to be alive," he sings. "Better days are looking up the road." The free-spiritedness of early Green Day, combined with the advanced rock-playing the group has achieved in their veteran days, make "Pollyanna" the ideal post-pandemic anthem for everyone to enjoy.
:: "Missing Piece" – Vance Joy ::
No, this isn't a tribute to one of the Tri-State area's finest music marketing companies; Vance Joy's "Missing Piece" is a reminder of what it means to connect; to love; to spend our lives meaningfully with others. After the year of disconnect and isolation we've had, it's nice to hear some of those rough emotions refined into a beautiful song. Arriving over three years after Joy's sophomore LP Nation of Two, "Missing Piece" beams with radiant light and heartwarming cheer. It's not about what we've lost, but what we find when we're together. It's why this year has been so hard – as Joy vividly sings:
I've been waiting for the tides to change
For the waves to send you my way
I see you darling but you pixilate
It gets hard to take these days
But we'll hold the line, I won't let go
'Cause I'll be there when you can finally make it home
And I don't mind 'cause we both know
That we'll be fine when you can finally make it home
His chorus is a charming, sun-kissed celebration:
Because when I'm in a room with you that missing piece is found
You know when you're by my side, darling
Nothing can bring us down
"Missing Piece is a song about being separated from someone you love," Joy says. "It can be tough but when what you have is good you know that these separations are just small stuff; you're both holding the line. It's about the stillness you find when you are together."
Around the globe, people of all walks of life have felt the sting of separation – and now, as Joy's home of Melbourne and cities around the world start to slowly open up, we can better appreciate the time we have with those we love. Written virtually during lockdown with Joel Little (Taylor Swift, Khalid, Lorde), "Missing Piece" is a song – and a message – we'll take with us, now and forever.
:: "Wander" – Brother Valiant ::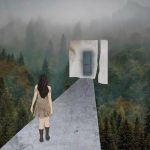 Bursting with a sense of adventure, Brother Valiant's single "Wander" is a positive anthem with so much heart. The song narrates life's many moments and the lessons that can be learned, showing that there is always room to grow. It reminds us that every rollercoaster of emotion we have faced has taught us something about ourselves.
The New York based indie-folk talent is known for his rich, captivating tracks. This tune follows the release of the acclaimed "Lady Daisy". "Wander" captures that same wistful whimsy fans are hooked on. Fusing rock, folk and pop, his unique style makes Brother Valiant a true standout.
:: "Kiss That" – F/L/P  ::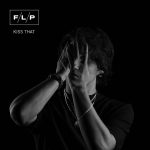 Norwegian artist F/L/P has just dropped his intimate, lustrous single "Kiss That." Here to give us a taste of some imprinting R&B, the single talks of a strong love obsession that becomes dangerously addictive. This story of toxic and dependent relationships is told with a sultry and provocative delivery, emitting hints of The Weeknd meets The Neighbourhood.
Raised by Russian parents, F/L/P uses his multicultural upbringing to bring a zesty and fresh new taste to his sound. He shares, "It has made me able to approach the fusion of different musical elements from different times and styles that somehow fit together into my own product." "Kiss That" has a punchy beat and a boom of energy, all carrying a strong sense of sex appeal and passion. This is definitely one to add to those late-night playlists.
F/L/P has perfected the formula of creating seductive, alluring music, with his past releases all following a similar pattern. From "Sensual Fever," "So Hot" and "Bite Back," there is an evident theme running through his sound and lyrical narrative. But hey, if it ain't broke, don't fix it!
:: "Special Excess" – Noah Chenfeld  ::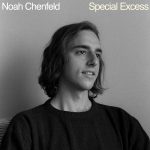 As his native NYC continues reopening, with the goal of being up-and-running by the summer, Noah Chenfeld is eager to share with his city, and the rest of the world, some of the music projects he's been working on in the meantime. "Special Excess" is one of five tracks he wrote early on in the pandemic and has been able to polish throughout the ensuing period. "For the first time ever, I trusted my experience as a multi-instrumentalist and producer to create a small body of work that really feels like me," he says.
"Special Excess" preserves the immersive dream-pop vibe that has become Chenfeld's signature style, while the music video allows his bandmate Cobey to show off a personal side of New York City via skateboard the same way he's done in some of his other clips, including last year's "Rebounder." As for the thematic content, Chenfeld describes his new single as "a song about change, and the uncertainty that often accompanies it. I wanted to make something a bit chaotic sounding, a track that could inspire someone to cross the bridge without looking down."
:: "Sad in Toronto" – Lia Pappas-Kemps ::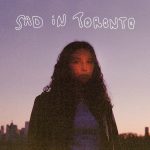 "Sad In Toronto," which serves as Lia Pappas-Kemps' second single, sees the talented singer-songwriter stun with wistful and profound lyricism. The gloomy, introspective lyricism delves into the unrelenting shackles of somber, dejected feelings that never seem to fully subside. It's not uncommon to romanticize that certain occurrences in your life will alleviate all your apprehensions and anxiety, but "Sad In Toronto" serves as a reminder that it's rare for all your worries to evaporate instantly.
While that's not exactly the most uplifting of lyrical sentiments, the winning combination of gently reassuring lyricism and Pappa-Kemps' ataractic vocal delivery makes listening to this track feel like a cathartic experience. Just with her couple of tracks released to date, this canadian singer-songwriter has shown great promise & I personally can't wait to hear what she releases next.
:: "Hallucination" – Nana Elan ::
West Coast R&B newcomer Nana Elan has an uncanny knack for injecting layers of personality and evocative feeling into her songs, and nowhere is that better expressed than on the artist's recently-released debut. EP, Baggy N Boujee. Fierce sonics coalesce with searing vocals and electrifying, understated production to showcase a talented vocalist and lyricist whose music is as deeply relatable as it is definitively her own. That comes to the fore on the EP's standout third track "Hallucination," an overhaul of warm sounds and cool vibes in which the artist refuses to be played, hitting back at all who do her wrong. "'Be a girl with a mind, a lady with class, but a B**ch with an attitude,'" the artist says of her song, quoting Rihanna.
There's something inspiring and admirable about music that calls out the a$$holes of our world with such ease, flare, and finesse. Elan's flow is impeccable, her melodies enticing, and her words cutting to the core. Needless to say, I'm awestruck and ready for more from this up-and-coming talent.
:: "Fade" – Catbells ::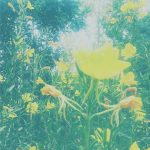 Wistful shoegaze singer/songwriter Catbells bares it all with her soul-stirring dedication to lost love. "Fade" stuns with its mesmerizing melancholia. Detailing deep feelings of grief and pain, it is a soft tune perfect for any rainy day listen. Completely broken hearted from the one she loved moving on, you can feel that immense emotion seep through. The animated visuals depict a sorrowful cat saying goodbye beneath the stars.
Catbells' name was taken from the hiking spot recited in the famous children's book The Tale of Mrs. Tiggy-Winkle by Beatrix Potter. Growing up in New England Catbells has fond memories spent outdoors. That really shows within her soaring music influenced by nature's vastness. It is easy to get lost in her "sad girl" sound.
— — — —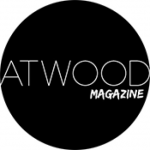 :: Weekly Roundup ::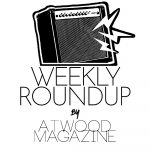 ---
:: This Week's Features ::
---