We take our own journey thirteen years into the past as Taylor Swift revisits her fairytale, pop-infused 2010 album 'Speak Now (Taylor's Version),' including six new "From The Vault" tracks.
'Speak Now (Taylor's Version)' – Taylor Swift
---
It's been so fun reminiscing about my 11-year-old self and how she saw the world. It's been even more interesting to see all I've been through over the years, and how 'Speak Now' became a soundtrack to some of the most vital moments in my life.
"Please don't be in love with someone else. Please don't have somebody waiting on you," I chant along with Taylor Swift as I dance around my room.
Music blasts from the rundown speaker in the corner of it, and I can feel the guitar strumming vibrate through my bare feet on the hardwood floor. Swift's voice echoes those words over and over again, and I throw my long, blonde, hair back– as if I'm the rockstar. The beat drops, and as if on cue, I throw my hair right back forward and belt the words, "This night is sparkling, don't you let it go. I'm wonderstruck, blushing all the way home. I'll spend forever wondering if you knew." She draws out the syllables of "knew" and it feels like every line is sinking into the depths of my brain.
I slowly fall to the floor, and when the drums hit, I sing on the top of my lungs, "This night is flawless, don't you let it go. I'm wonderstruck, dancing around all alone. I'll spend forever wondering if you knew." I lay on my back, stare up at the ceiling and breathe out like Ms. Swift does so naturally, "I was enchanted to meet you."
Is it 2010 or 2023?
---
Speak Now was first introduced to the world on October 25, 2010. But as Swift rerecords and rereleases her albums, the world was introduced to Speak Now (Taylor's Version) on July 7, 2023– thirteen years after the original. With six additional songs and featured artists such as Hayley Williams and Fall Out Boy, the album has a breath of new life.
But where was I when this record was released in 2010?
In October of 2010, I was the good ol' age of 11. A tween walking the halls of her first year in middle school. I remember listening to Speak Now like it was yesterday. Except now, I'm 24. I'm completely out of school and in the "real world." Clearly, 13 years can make a difference. And boy is the way I listened to Speak Now as an 11-year-old different from the way I do now as a 24-year-old.
When Speak Now entered my life in 2010, I binge listened to it. The album was on a constant repeat. However, I didn't fully understand what Swift was singing about. So, I tried dissecting every single lyric of her songs. They were a puzzle to me that I wanted to solve. I wanted to know what she was exactly singing about. It was on one night in particular, where I was supposed to be doing homework, that the words of "Last Kiss" entranced me. I put down my pencil, put my head on my hands and listened intently to what Swift had to say.
"I still remember the look on your face, lit through the darkness at 1:58. The words that you whispered for just us to know. You told me you loved me so why did you go away?" She sang so beautifully and gently; it was unlike any of her other songs. But what captivated me the most was the pain lingering in the descriptive detail as the song continued.
I do remember the swing of your step
The life of the party, you're showing off again
And I'd roll my eyes and then you'd pull me in
I'm not much for dancing, but for you I did
Because I love your handshake, meeting my father
I love how you walk with your hands in your pockets
How you'd kiss me when I was in the middle of saying something
There's not a day I don't miss those rude interruptions
---
This was my biggest puzzle to solve yet. The imagery from the words and her voice painted this picture in my mind that I couldn't shake. It was beautiful, and it mixed so gorgeously with the pain. Why? How could the two blend so well together?
So I'll watch your life in pictures like I used to watch you sleep
And I feel you forget me like I used to feel you breathe
And I'll keep up with our old friends just to ask them how you are
Hope it's nice where you are
And I hope the sun shines and it's a beautiful day
And something reminds you, you wish you had stayed
You can plan for a change in the weather and time
But I never planned on you changing your mind
Although I couldn't understand why she would even care or sing so beautifully about someone who had made her so sad, I really couldn't understand why I was suddenly yearning to feel something just like it. But then again, I had never experienced love at 11. I didn't know what it was. I didn't know how it felt to be kissed or how shattering a heartbreak could be. But that's exactly what Swift was singing about, and I was hooked. It didn't matter if I fully understood because I understood enough to know it was something worthwhile and I wanted to experience it in my lifetime.
So I'll go
Sit on the floor wearing your clothes
All that I know is I don't know
How to be something you miss
I never thought we'd have a last kiss
Never imagined we'd end like this
Your name, forever the name on my lips
Just like our last kiss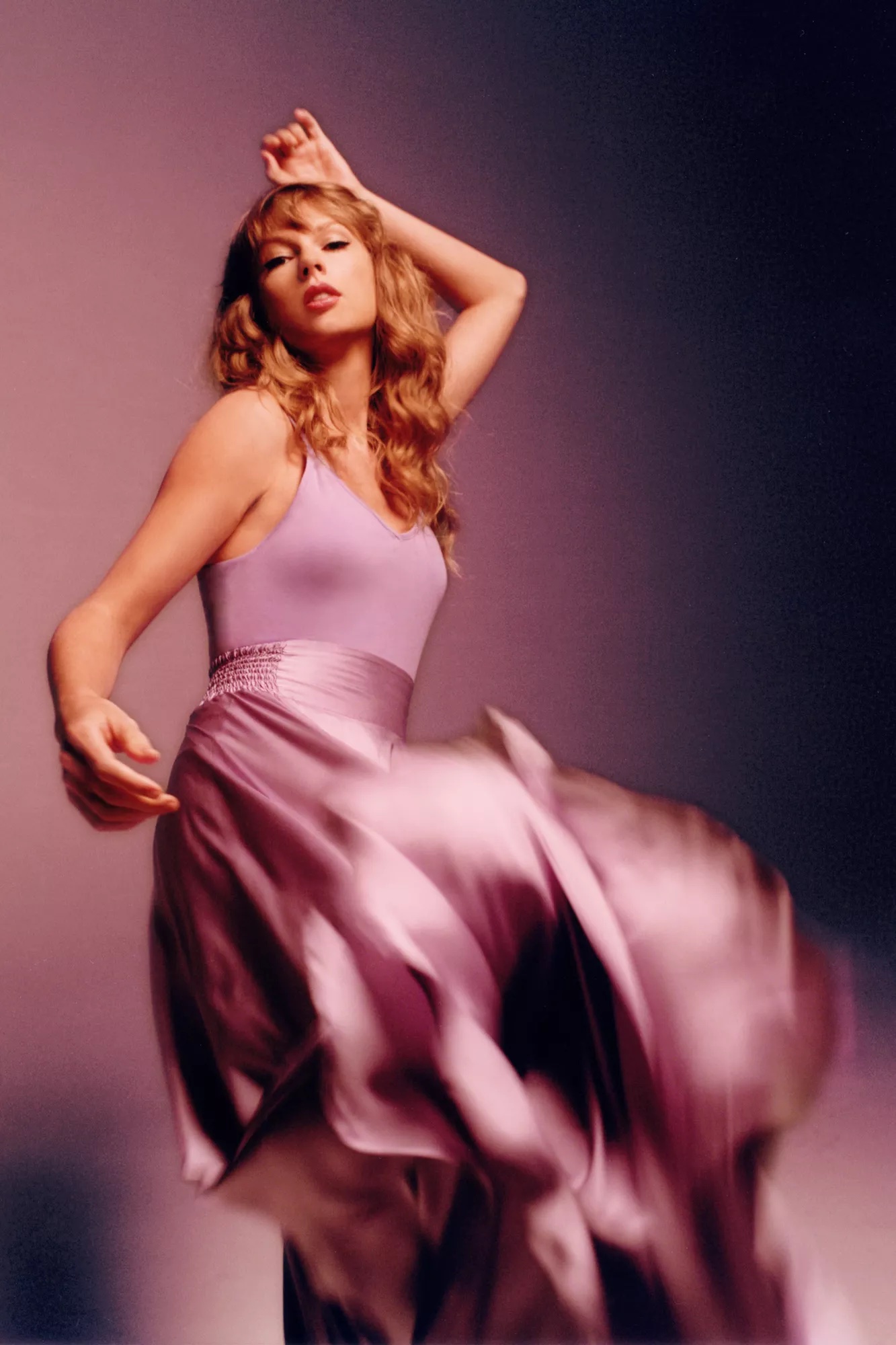 Now, as I listen to the song at 24, I know the feelings all too well. And I know that love is one of the most beautiful things this world has to offer, but it can also hurt like hell if it doesn't work out. The beautiful mixing with the pain makes sense now. It's kind of funny to think a song that I had once hoped to understand has now become one of the most relatable ones in my life.
"Last Kiss" wasn't the only song that made my heart flutter though. Of course, I had come to love the classics like "Back To December," "Mine," and "Mean." I can still remember singing along to "The Story Of Us," "Better Than Revenge," and "Sparks Fly" with my friends. I remember taking on "Dear John" with almost the same detective skills as "Last Kiss." I used to imagine and hope for the feelings and emotions Swift was singing about. I used to wonder what it would all feel like. As I've grown up, I've discovered just that.
---
Speaking of, if any song has struck a new chord with me like it did when I was 11, it's "Never Grow Up." 13 years ago, this song became a staple for me. It really taught me about the value of time. Although I couldn't wait to grow up back then, I remember Swift's lyrics stopping me in my tracks. As she sang about a mom dropping her kid off at the movies when they were fourteen to that same kid dancing around in their PJ's getting ready for school, and how that all transitioned into someone moving out and wishing they'd never grown up, I couldn't fully understand it. Again, I had not experienced any of the things she was singing about. But as she sang, "Take pictures in your mind of your childhood room. Memorize what it sounded like when your dad gets home. Remember the footsteps, remember the words said and all your little brother's favorite songs. I just realized everything I have is someday gonna be gone," I did just that.
I may not have understood why, but I knew it was important. So, when my mom did drop me off at the movies for the first time when I was 14, I didn't make her drop me off around the block, just like Swift said. I've never lost the joy of dancing around in my PJ's, whether it was getting ready for school at 16 or now getting ready for work at 24. I memorized and remembered every little detail I could of my childhood room, including the awful mint green walls I wanted so bad. So, when I moved to the big city, and my family dropped me off, just like Swift in the song did, I also wished I had never grown up. Each time something big happened in my life such as moving away to college or moving to a new city, I played this song and reminded myself that it is just a part of growing up. You must remember it all and take it in. Just like it made me cry 13 years ago, the tears fill my eyes again, because I've done just that – I've grown up.
I think that's what's been so great about Swift rerecording her music – the reconnecting with our younger selves.
Not only is Swift getting credit and ownership of her artistry, but we're also being reminded of music that made an impact on us. It's bringing us back to times in our lives we either haven't thought about in a while or have completely forgotten about. It's reminding us of emotions, people and places that have all made us who we are today. Isn't that what music is all about? You hear a song and are transported to whatever time in your life you heard it first. Or to whatever moment or memory it is associated with.
I don't know if this was a part of Swift's mission when rerecording these albums, to bring us all back. But if anything, for me, it's been a good reminder of how far I've come and everything I've accomplished since those early days of middle school. I eventually became that 14-year-old in "Never Grow Up." I had my first love. I survived high school and even moved away to college. I celebrated my 16th, 18th, and 21st birthdays. I've become a fraction of each of these songs. It's been so fun reminiscing about my 11-year-old self and how she saw the world. It's been even more interesting to see all I've been through over the years, and how Speak Now became a soundtrack to some of the most vital moments in my life. I can now report to my 11-year-old self, we do understand the captivating lyrics of Speak Now.
If you're someone who has come to love these rerecordings as much as I have, Swift announced that the next one up is 1989 (Taylor's Version). It will be released on October 27, 2023, with five "From The Vault" tracks. But until then, you can listen to Speak Now (Taylor's Version), wherever you prefer your music.
— —
"Never Grow Up (Taylor's Version)" – Taylor Swift
— — — —
 © Beth Garrabrant
:: Stream Taylor Swift ::
---