For Beyoncé, her album being actually good is an afterthought, because first and foremost, 'Lemonade' is part of the narrative that she has been building.
---
I knew Lemonade would be good before I heard it. Part of that was the way others reacted. My sister, my editor, every single person with a Twitter account, and even national, supposedly-not-focused-on-entertainment news — they all made their opinions clear.
But I felt an even bigger expectation about this album than simple word of mouth (or Facebook post). Beyoncé dropped an album. She surprised everyone on a Saturday night (right after Seder, if you're like me), and followed it up with an hour long television special on HBO. Before I even heard Lemonade, it felt like an event, something that was designed to eliminate all cultural competition.
Watch: LEMONADE Trailer | HBO – Beyoncé
---
For Beyoncé, her album being actually good is an afterthought, because first and foremost, it is part of the narrative that she has been building.
It had to be good. There was no choice. It's part of her brand. If she has a new album out, it has to be bigger, bolder, and go places that no one could have expected from her.
It's worth briefly going into that afterthought, which is the breathtaking excellence of this album. It's Beyoncé stretching herself far beyond the soul diva kingdom she so effortlessly rules. The album easily escapes from the trappings of genre. The biggest unifier in its 12 songs is not a specific sound so much as the overall feeling of quality. The girl who runs the world does what she wants with it, bringing in the master class of top producers (Mike Will Made It, Diplo, Just Blaze, and Bey herself) and a Mount Rushmore of features (Jack White, The Weeknd, James Blake, and Kendrick Lamar).
There's an almost magpie-like feeling to the music on this album. She brings in the best elements of music without fear that they can't work together—"Hold Up," the smooth pop-R&B likely single, is produced by Diplo, has writing credits from Ezra Koenig and Father John Misty, and pays homage to the Yeah Yeah Yeahs' "Maps." It's a collection of many of the best parts of music in 2016, and, in the way that only pop music can, it maximizes the enjoyment of all of them. It sounds expensive, well made, and important.
Despite its disparate sources and styles, Lemonade feels anything but disjointed. It doesn't feel like it was written by a few dozen different musicians and assembled. It sounds like a single brick of music that was dropped on us, which with its promotion-less sudden release along with full visual album, it was.
But this just highlights the feeling that this album, in all its musical impressiveness, doesn't exist for the listener. It exists for the event, the next step in the Beyoncé story. It exists as part of the ongoing legend of Beyoncé, the one that exists not just in hit singles and increasingly ambitious albums and music videos, but that permeates all elements of culture.
Beyoncé is an icon for modern feminism, for black femininity, for the uncontestable diva survivor against adversity. She masters controversy, when she feels like it. She is is a very public wife and mother, and the focus of Grammy awards controversies by a fellow musician-mogul. Beyoncé is a character in the TV show we're all watching, one that just so happens to involve her actual life.
We've had two excellent albums from Beyoncé about her wonderful happy marriage to someone else famous who has also succeeded in the past decade by being more a business, sports, and entertainment brand than a rapper. So of course the next album, in order to be live up to those requirements, pretty much had to be about the explosion of that marital bliss.
This is the only musician who can sing you an entire album where just about every song has some implicit mention of an enigmatic affair presumably involving her husband, and yet leave us also wondering if the whole thing is a hoax. There is already a Beyoncé truther movement, for God's sake, focused on whether her pregnancy — her giving birth to an actual human child, not a feud between pop stars at the VMAs — was part a publicity stunt.
And why shouldn't there be? Blue, that adorable girl, has already found her way to superstardom as an essential part of her mother's public persona, and even as her occasional collaborator on the past two albums.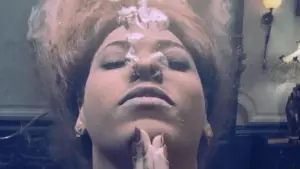 And I say all of this not as a means of criticism. Beyoncé has seemingly mastered something that every great musician strives for. She has become bigger than her music. She has become bigger than a brand. She is someone who is unironically referred to as a Goddess. I have spent a few years sorta seeing myself as a Beyoncé hater because I only liked her music, and didn't think of her as a source of inspiration.
There's nothing wrong from this from musicians. In the past several months, I've eulogized David Bowie and Prince, two of my absolute favorite artists, who emphatically tried to build stories about their personas, to become characters that existed outside the music, because that put the music in a context that made it bigger.
Beyoncé had mastered the story before this album. But on this one, she used it really for its true power.
She harnessed the story of her life, the one she's been telling for years, and unified it with the songs she sings. She has put herself in the center of a moment in the country's long and slow struggle towards racial equality.
This moment is big. It's big because Beyoncé wanted it to be. It's big because Beyoncé used this moment to create something even bigger than the story she's been telling. She made a great album.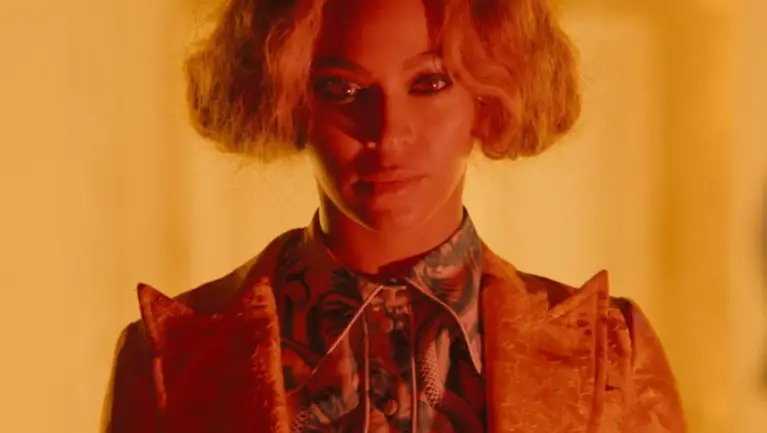 — — — —
? © Beyoncé
:: Stream Beyoncé ::
---