'Le Huitième Art' showcases Sinik's ever-impressive MC skills as he paints a portrait of Paris' troubled  suburbs with "The Wire"-like honesty.
Stream: 'Le Huitième Art' – Sinik
---
No country outside the United States has produced a more prominent hip-hop industry than that of France. And few French rappers have maintained such an unshakable presence throughout that industry's history as Thomas Gérard Idir, better known by his stage name Sinik. Ever since 2005, when his debut La Main Sur Le Coeur saw the light of day, Sinik has proven to be one of France's all-time most prolific MCs, and he's showing no signs of slowing down in the latter half of his career.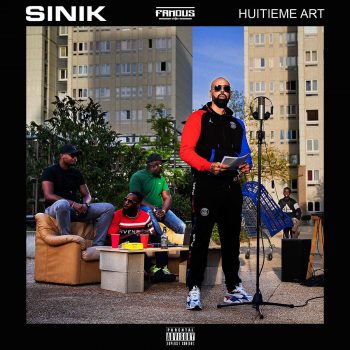 In fact, his output has actually picked up as he has entered his 40s – not unlike another successful white rapper, Eminem, although Sinik long ago dismissed that comparison. Le Huitième Art (released November 2020) marks his third album in as many years, and the commanding flow and introspective lyricism that have always enhanced his music continue to be on proud display.
Sinik wastes no time in the album's opening moments to declare, "I've come to sing about the kind of life that isn't usually portrayed on TV." Monsieur Idir winds up being a man of his word: Huitième Art offers an unflinching look both at Sinik's personal ongoings, and at the harsh realities of life in Île-de-France that the touristy parts of Paris offer little insight into.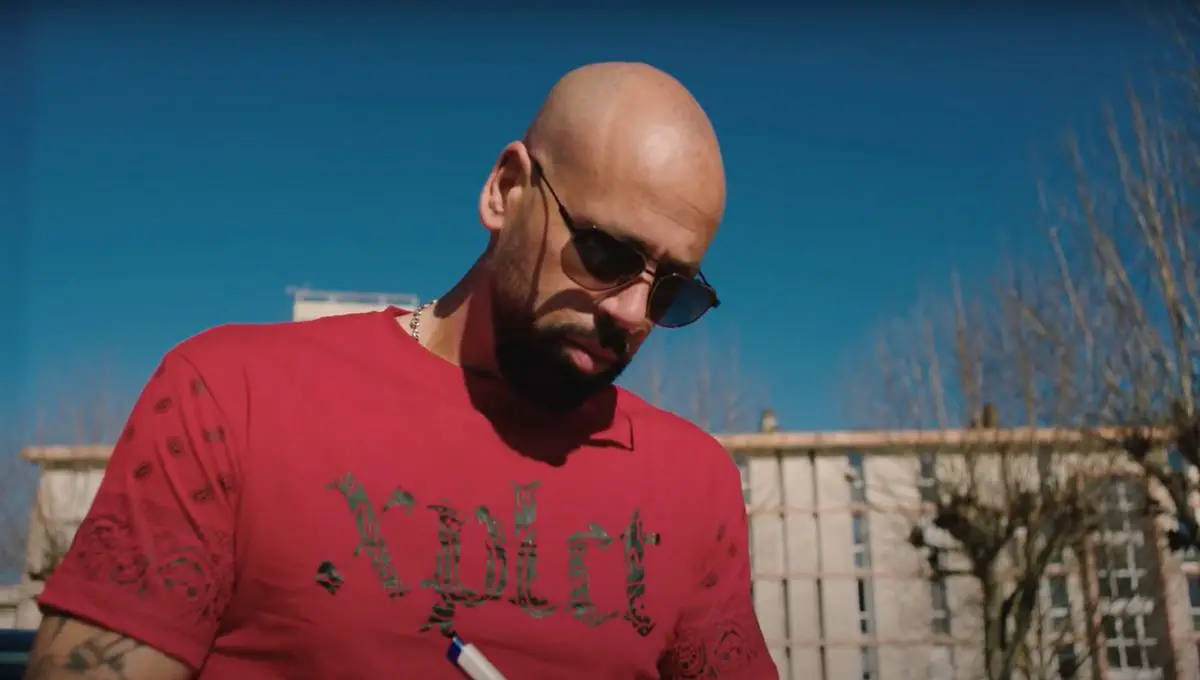 As explained in the song "Tom Sawyer," this is a guy who's been "looking out at Paris from the top of a tree" ever since he was a kid; implied, that tree was on the outskirts of the City of Lights, where Sinik grew up and where the bulk of France's hip-hop scene has been fostered. This area has long had troubles with xenophobia and class divide, and Sinik has spent much of his career chronicling those issues within his music.
Huitième Art offers another compelling round of said insight. Lead track and single "Douce France" reworks the 1943 folk song of the same name by Charles Tenet, only with far fewer kind words to say about his "cher pays de mon enfance." Sinik looks back at France not with nostalgia, but with disgust at the sight of so many of his countrymen "exhausted by poverty, a lack of welfare, and inadequate housing."
---
In the same vein, "Bang Bang" decries the limited opportunities available in France's immigrant communities, where many young people have a hard time getting any job more lucrative than those in food service. "Il y a ceux qui prennent la route facile, et d'autres qui zigzaguent," Sinik explains. Translation: it's easy to fall onto the path of aimlessness in this type of banlieue environment.
Lyrics of this nature are as autobiographical as they are a source of present-day commentary. Sinik was once a Franco-Algérien kid growing up outside of Paris, who struggled socially and academically and had several run-ins with the law. "I was treated like a dog, and so I grew up to be a wolf," he raps on "Molière." Like his fellow French écrivain, Sinik was ultimately able to overcome the odds facing him by means of the pen.
---
Huitième Art frequently probes Sinik's life and times in such a manner. He's so open about sharing his personal background that one song– "Midi – 13 heures," a direct sequel to last year's "11 heures"– is even constructed as a candid exchange between him and a psychiatrist. Sinik evaluates the good and bad in his life and describes the resulting mixture as "un peu de gaz lacrymogène, un peu de gaz hilarant"; plenty to laugh and cry about, in other words.
Sinik wraps things up on the record with "Merci." Even those who claim not to know a word of French surely know what that song's title translates to, and thus won't be surprised to learn that this is a track in which Sinik expresses his profound thanks to important people in his life and music career. These include his fans ("without them, I'd surely be dead or in jail"), his mother ("she knows my heart and I know hers") and even his rivals in the music business ("they taught me humility.") It's an impressive jolt of optimism into the bleak urban landscape that's reconstructed all across this album.
Huitième Art is another penetrating work by Sinik, and it confirms its author's status as one of the French rap scene's most gifted elder statesmen.
— —
— — — —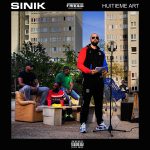 ? © 2021
:: Stream Sinik ::
---