The Know craft a dreamy new release, candidly discussing love, isolation, and mental health on 'wearetheknow.'
— —
The Know are a husband and wife duo that have formed a strong bond not only as partners but also as a creative musical force. Sharing a deep love for artists such as Beach House and The Jesus and Mary Chain, they possess a refreshing dreamy pop sound that is not heard often in music today.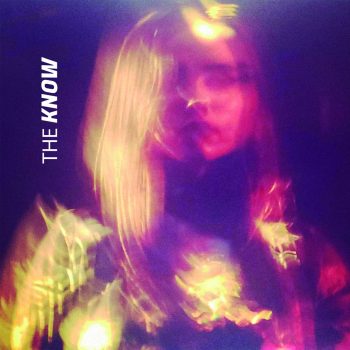 The duo has just released their fuzzy, ethereal EP wearetheknow, and it beautifully relays honest accounts of loneliness, new love, adventurous nights out, and imaginative fantasies. Fusing 60s pop vocals and dreamy rock with shimmering shoegaze, their EP takes listeners on a journey with its textual whirlwind of sounds.
The Know was first conceived in 2018 when the couple opted to stay in Los Angeles for the holidays to write and record music, and they haven't looked back since. Showcasing reflective and masterful storytelling throughout their hauntingly memorable music, The Know crafts quirky, vivid tracks that captivate all who listen.
 Atwood Magazine got the chance to speak with The Know's Dan and Jennifer, discussing the development of their dreamy sound, the songs off their debut EP, modern furniture company, and more.
Listen: 'wearetheknow' – The Know
A CONVERSATION WITH THE KNOW
Atwood Magazine: I understand you are husband and wife as well as musical partners. Can you tell us about how and why you created your band The Know?
Jennifer: Singing was a fear I had that I had always wanted to conquer. I had never really had to courage to do it unless it was drunken karaoke and that was always in a group and to something silly.  Dan has a lot of experience being in bands and doing sound so I had kind of hinted at wanting to do it for a while but we just never really got around to it. One year I suggested that we do a slow, dreamy cover of "Jingle Bell Rock" for fun  (which probably took me 3 days just to build up the courage to sing it in front of Dan….actually I think I made him leave the room!)
It came out pretty cool so we talked about maybe writing some of our own songs after that but we'd been like ships in the night with work and other obligations so we decided the next year to skip going home for the Holidays and stay in LA to try to write our own songs.
Your music possesses a stunning style of dreamy psych-rock. How did you two develop your signature sound?
Dan: We are obviously married and we both like all kinds of music but we knew each other well enough to know, firstly, where our tastes intersect and, secondly, we'd discovered from a cover we'd done for fun of "Jingle Bell Rock" the kind of setting Jennifer's voice works especially well.  I'd also been watching Twin Peaks the Return and thought it would be a useful reference point to make songs that could have been performed in the Roadhouse at the end of an episode [laughs]!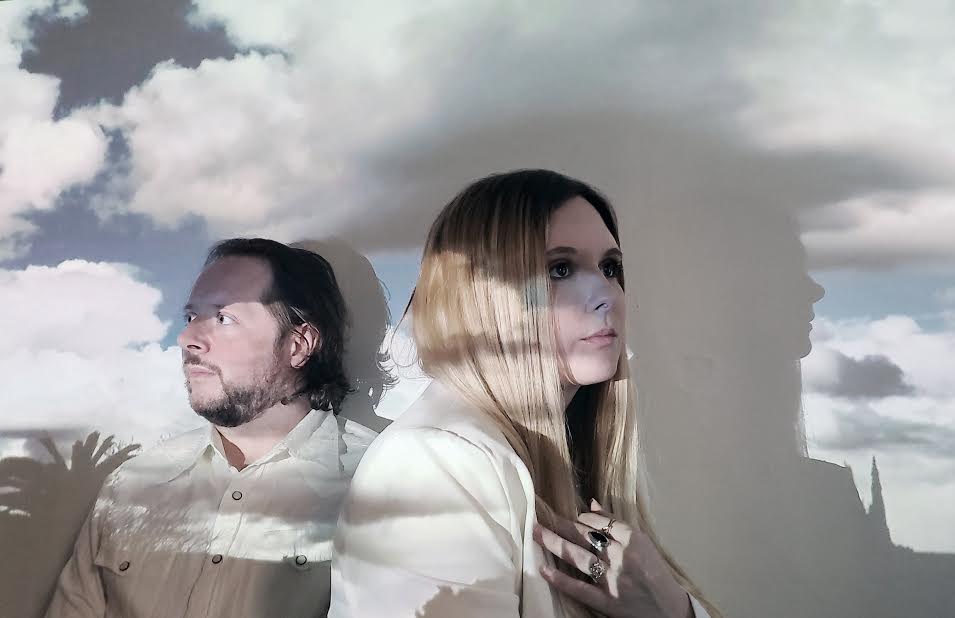 Your debut single entitled ''143'' received much critical acclaim. I hear the track is inspired by Tom Waits. Can you tell our readers more about this and why you decided to release ''143'' first?
Jennifer: I love Tom Waits in general and he has a song called "Looking for the Heart of Saturday Night" which just really simply and unpretentiously tells the story of a night out at the weekend (as does 143) but with little details, he's so good at…just descriptions, characters, sights, sounds…"is it the crack of the pool balls, neon buzzing, telephone ringing it's your second cousin" for instance.  Though I don't think he has any singers from Chicago rock bands show up in the middle so we did deviate a bit.
We decided to release it first because it was the easiest one to finish.  It was kind of done early, we sent it to a couple of friends and they liked it, we just called it a day…I'm not even sure I sat down to deliberately mix it, it was just kind of done one day.  So it felt like the way to lead off things, first one done, first one with some positive feedback, the video concept was already there.
''Hold Me Like You Know Me'' is a personal account of Jennifer's feelings of loneliness and isolation. Jennifer, can you share some ways that help you cope with these feelings?
Jennifer: A lot of those feelings were amplified through my anxiety so a few things I have tried to do which I've seen a positive effect from are regulating my sleep. (TRYING TO) eat right and be active. Give myself a semi-structure/routine. And medication – that has really helped stabilize my emotions. Meditation is something I'm going to try and get into next.
Your single "Someday Maybe" is about the spark you feel when you first meet someone you really feel a connection with. What inspired this track and what was your creative process like in crafting it?
Jennifer: We got asked to write a 50s girl group style spec for the show, Riverdale so we wrote a song called "Best Friend's Baby" inspired by Elvis' "Girl of My Best Friend" but it didn't end up being used.
We always liked the chord progression and poppy lyrical style but I couldn't sing a song called "Best Friend's Baby" honestly while standing next to my husband on stage, so we decided to re-work it for the EP, slow it down and distort it! "Someday Maybe" was a lyric from the original song that we took for the chorus. We added some personal elements "Amusement Parks & late-night whiskey" refers to drinking whiskey with Dan's old band, Amusement Parks on Fire. "The Gigi Lighter" is a lighter that Micah and I from Giant Drag bought from a girl named Gigi like 15 years ago that will not seem to disappear, it's in my purse as we speak.
Dan: And the names have not been changed to protect anyone!  Shelly was a real close friend who took pity on this poor band in LA.  She fed us, gave us drinks and a place to sleep and hang out, she was a good friend and her place (and her porch) is where we spent a lot of time, myself and Jennifer, hanging out, talking.
Watch: "Someday Maybe" – The Know
The album candidly brings stories from your relationship to life. Which was your favorite song to create and why?
Jennifer: My favorite song on the EP is "Dreamlike State."  It was the first official song for The Know and the first song I've ever written, the first video we made – a lot of firsts for me. It's essentially a song I wrote to myself about my anxiety and I still get emotional when I hear it.
Dan: They were all fun…as I say, "143" was probably the first "aha!" moment we had, where we felt we'd finished something we quite liked.
Dan, you are a prolific sound engineer who has toured with the likes of Sharon Van Etten and Phoebe Bridgers. What have you taken away from your craft as an engineer that you have applied to your own musical project?
Dan: Well, as an engineer you're never done learning, there's always more to know, it's the same as playing an instrument. There's obviously plenty you can learn just from mixing every day and being around great musicians making great music…things about sounds that work, arrangements, etc., but what was also really useful is that when you're touring you learn a lot about what audiences like in real-time, what sounds, level changes they go nuts for as well as what kind of vocal/lyrical/musical stuff, etc connect with people, I guess I try and remember that and mix somewhat like I'm mixing for an audience as it's very easy to get caught up in your own head when you're making music and make something that pleases no one but you.
Jennifer you directed all of The Know's music videos. Do you have past experience in film? If not, what inspired you to take on the role of the director?
Jennifer: I don't!
There was this show on MTV when I was younger (I don't recall the name) but people could pitch music video treatments and the artist would pick one to be the official video. Every since then and being obsessed with the Black Hole Sun music video as a kid, I have always wanted to make videos. I'm a very visual person so the visual representations of the songs are very important to me. I'm already thinking of video ideas when we're writing the songs.
I'm lucky to have some amazing friends and collaborators who have taught and guided me along the way and given me full creative control. Joe Rubinstein, Vlad Ionescu, and David Haverty have a lot of experience and have taken me under their wing to help see my vision for each video through.
Watch: "143" – The Know
In addition to music, the two of you own and run a modern furniture company LUNO, which crafts unique record consoles and cabinets. What inspired you to pursue furniture design?
Jennifer: Honestly, we don't plan too much, things just sort of present themselves and we roll with them. I worked in the music industry for a decade or so and was laid off and just was burnt out working for other people. I had an idea at the time I was working on but while I was developing it, I started painting furniture in our garage as a hobby as we were recently married and got a new place.
I watched a million videos and taught myself, bugged people at Home Depot and the paint stores to come to help me and it just sort of went from there. I learned quickly what I liked and didn't like and developed a style and people started buying my stuff! I was unknowingly at the forefront of the DIY movement and gained a named for myself in that space and just stuck with it.
LUNO came about a few years into that when I bought Dan a vintage console for Christmas. It needed a lot of work (sonically and cosmetically) so in the process of fixing it up we were just like "why aren't we doing this ourselves?" so LUNO (named after our dog Emmylou Knowles) was born out of that and we just sort of ran with it.
During this crazy time, how are you both keeping busy during quarantine?
Jennifer: I work from home anyway so it hasn't been too terribly different except Dan is here all the time now! We have been cooking a lot, playing with our dogs, planning "date nights" where we play each other records and play card games meant for children. We're writing new songs, playing around with homemade videos, and just generally doing anything that keeps our mind off being inside.
Finally, can you share with our readers what is on The Know's playlist currently?
Jennifer:  Paul Chesne – "I Hate Your Ever Lovin' Ways," Caroline Polachek – "Caroline Shut Up," New Islands – "Up All Night," Post Malone – "About a Girl (Nirvana)," Tan Cologne – "Cave Vaults on the Moon in New Mexico," and I Break Horses – "Death Engine. "
A band based in Mexico by way of Chile called Seatemples is soooo good. I've been hearing Dan mixing their new record from the next room and I'm dying to share it! Definitely keep them on your radar.
Dan:  New(ish) stuff, FKA Twigs Magdalene, older things, Another Green World by Brian Eno.
— —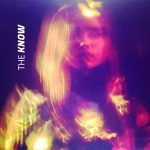 ? © 2020
:: Stream The Know ::
---