ATWOOD ON TOUR
Catching Up With Sir Sly, Pt. I: Hayden Coplen On Artistry, Performance, and the Depth of "You Haunt Me"
Watch: "You Haunt Me (Cherrytree Presents Live At The El Rey)" – Sir Sly
Sir Sly, the indie rock trio that create dark, larger-than-life sonic masterpieces, are already something of an Atwood Magazine favorite. The band's debut album, You Haunt Me, was released shortly after we first met Sir Sly last September at Manhattan's cavernous Stage 48. At that time, Sir Sly touring with Cherrytree Records labelmate Wolf Gang as co-headliners. The band's 'gigography' also includes tours or special performances with British indie rock starlets The 1975, St. Lucia, Cold War Kids, MS MR, Magic Man, Bad Suns and more – basically, Sir Sly are deep in the thick of the indie rock scene.
Their most recent tour found Sir Sly supporting KONGOS on a 29-city national headline tour – one of their biggest to-date. Running from the end of January through mid-March, the tour gave Sir Sly a chance to perform for new audiences they had never-before visited. It also gave them the opportunity to return to many much-beloved cities, and included a sold-out stop at New York City's Irving Plaza on February 15, where Atwood Magazine was on the scene.
We had the unique privilege of speaking separately with Hayden Coplen and Landon Jacobs, two of the three members of Sir Sly (the third being Jason Suwito, who was busy eating a much-needed dinner at the time of the interview). In this two-part Atwood Magazine exclusive, Hayden and Landon offer their insights into music, politics, life on the road, and what it means to be a touring band, much less a band at all, in the modern age.
Read on to catch up with Sir Sly's introspective percussive mastermind, Hayden Coplen: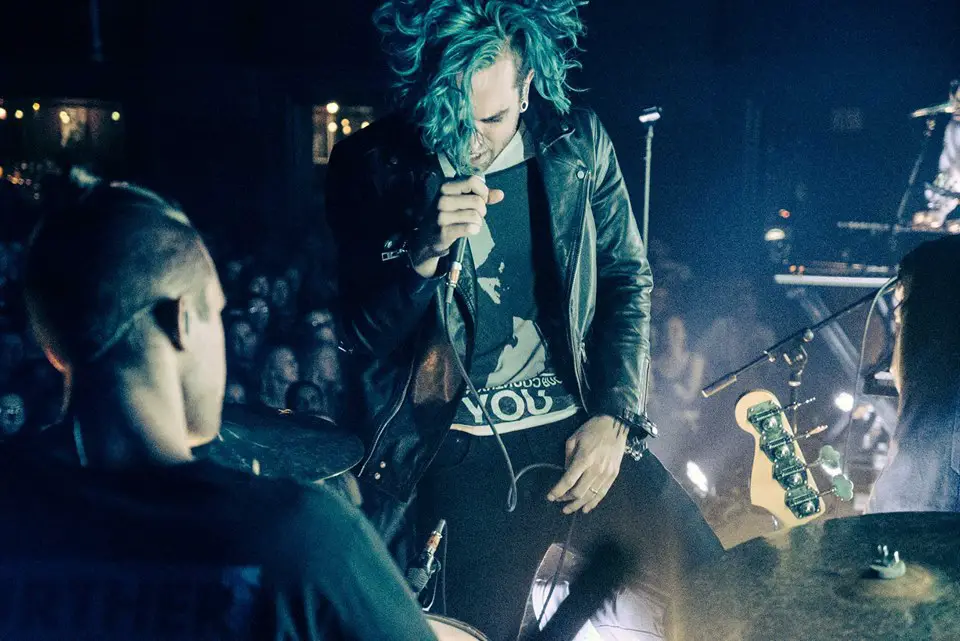 Catching Up With Sir Sly
Atwood Magazine: How've you been? You're wearing a 1975 hoodie.
Hayden: It's been good, and yeah it's warm! We toured with them, and they're amazing – they're an absolute force. It was a blast to go on tour with them, a really cool thing that helped shape a lot of our developing fanbase.
The last time we met was for your show at Stage 48, and now we're at Irving Plaza - a sold out show.
Hayden: Well, KONGOS sold it out. It's an absolutely amazing feeling, really cool – and it's great to be back in New York, we love it here.
You went from a singles-based force to an album. Do you feel like theres been a transition in mentality?
Hayden: Definitely, 100%. I'll speak to the live show, as that's the most immediate place to see it. You start having people grab on to different songs and different parts – it's crazy. It's like playing a whole new show sometimes. We'll play a song like "Too Far Gone," an album track, and we'll go straight into that and people will cheer… and they wouldn't have known that four or six months ago, because the song wasn't released. And it's been cool, too – "You Haunt Me," the new single, is another one that's just getting a great live reaction. 
For us as artists, personally, – so "Bloodlines" are these two interludes that bookend the first half and second half of the album, and that's something where we're like, "Man I'd love to play 'Nowhere' into 'Bloodlines' live, but I don't think people would really get it without the album," or whatever, and now, we can play "Bloodlines." That's just a moment for us onstage, where it's like, "This feels good to me – this is important to me."
It was those moments that mattered the most, per our previous conversation.
Hayden: Yeah, that's right!
In regards to the album, you've created this vessel that has all the highs and lows built in. So you're playing 'Bloodlines' in the set?
Hayden: We're just playing one, yeah – we don't play "Helpless" in the set – but that's still the most emotional moment of the set for me. I don't know how people take it – a lot of people are seeing us for the first time, so they might not get it, and that's okay – that's fine. To keep pushing yourself as an artist, whether it's live or recorded, you have to take moments that are for you. You can't just be playing for the people – you have to think for a second, what is nourishing to me? What gives me confidence onstage? And that's what "Bloodlines" is.
You can't just be playing for the people – you have to think for a second, what is nourishing to me? What gives me confidence onstage?
A coworker of mine with much more experience in the music industry gave me some sage advice this week - that the number one thing you can never do is get burnt out. You always need to take a step back, and make sure you're doing it for the right reasons.
Hayden: Definitely. If you're a musician, making art, I mean – what is the right reason? it's probably you – your taste – and you just want to make music that's good, that's really good, that's great! So it's like, the "right reason" means I'm doing this because I think this is something unique, something special, and something extraordinary. The "right reasons" for us means doing something unique, and doing something because you like it and because it's empowering to you.
Going off of that, do you feel like the songs have taken on any new meanings?
Hayden: You know, I think "You Haunt Me" – the new single – has definitely taken on a new meaning. We actually changed it up – we do a different outdo live, and we changed that up on purpose because we knew we'd be playing it thousands of times, on every set, on TV, on radio promo, so we had to make it different. That's a song that not many people, I think, will understand at face value. I think most people think that's about a relationship, but it's not – well, it is about a relationship in one way or another… But most people probably think it's about a romantic relationship, and that's a deeply emotional song to both London and me, and Jason. So that one has certainly taken on a new meaning – when we play it in radio promo, we play it crazy stripped down, almost not there – just super simple. When we play it live now, there's that outro that's heavy, and that's what it's about – you've got to keep it exciting.
May I ask? What was 'You Haunt Me' about?
Hayden: Yeah, [pauses]… It's about dealing with alcoholism, in our families. That was something we both experienced, and it's left a huge impact on both of our lives. So it's impossible to not write from that perspective – I mean, that's messy and hard to think about, but there's no other way, really, to write.
Listen: "You Haunt Me" – Sir Sly
The song itself is something that's very fragile.
Hayden: Yeah… Yeah, completely… "You Haunt Me" was actually the first song that us three wrote together. I had been friends with Landon forever, and I knew Jason as well… It was the first time that I ever came into the studio to write, and that was "You Haunt Me." It's crazy, too – to think that such a fragile, emotional song could come out of the very first writing session, but it's honest.
It sounds like there's some excitement tonight, then!
Hayden: Oh yeah – this tour has been incredible! There's markets that have developed that I didn't even realize we would otherwise hit, but they've been insane in terms of fan reaction. We're just so grateful – to show up to a venue and see people lining up is still something I'm not used to. But we're incredible grateful, so this tour has been really incredible.
Sounds like New York has something to live up to tonight!
Hayden: We're going to give them hell.
So, three Los Angeles boys in frosty New York. How are you dealing with it?
Hayden: It's really fucking cold! We're okay… you kind of just get used to being cold. You get chilled to the bone, right? You wake up, you're cold. Then you walk outside thinking you're okay. And then you're just, like, cold between 11 and 5. Then you go inside somewhere warm, and you're fine. So it's all good – I'd do anything for tour.
Learning any new tips of the trade these days?
Hayden: I think we definitely learn something new from every headline tour we go on. It's been cool to watch Johnny [Kongos] from the KONGOS – he's very meticulous and very dialed in to what they do. It's been amazing to see both conceptually, how they wanted to up their production – I mean, this was the first time they've upped production, and it's really cool to have a concept of something good, and implement it – and this is unrelated to the band, but it always reminds you to hire a good crew. Their crew is incredibly dialed in, and that's important – it makes a difference.
Does their brotherhood bring Sir Sly closer together?
Hayden: [laughs] It makes it easy because they all get along and they're dialed in to each other, so if you're communicating with one, you're pretty much communicating with all of them!
Watch: "You Haunt Me" – Sir Sly
"You Haunt Me" – Sir Sly
I'm selfish, never did think about anyone but myself
I'm careless, never did care about anyone else
You're fearless, never been afraid, won't start that now
Not helpless, never want help, rather go to hell
Whiskey and wine
Night after night
You haunt me
Losing my mind
Set it on fire
You haunt me
I'm never gonna let you go-oh-oh
Oh oh oh
I'm never gonna let you go-oh-oh
I'm never gonna let you go-oh-oh
I'm aimless, heading toward nowhere at the speed of light
Still dreamless, now that you're gone I think I lost my fight
You're loose-lipped, tell me what'd you think about all last night
You're foolish, falling for a fool, I guess I'm not that wise
Whiskey and rum
Blood on my tongue
You haunt me
Tonic and gin
Blood's getting thin
You haunt me
I'm never gonna let you go-oh-oh
Oh oh oh
I'm never gonna let you go-oh-oh
I'm never gonna let you go-oh-oh
Let me down easy now
Something else to write about again
Found my way on a plane
Things will never be the same again
Whiskey and rum
Blood on my tongue
You haunt me
Tonic and gin
Blood's getting thin
You haunt me
I'm never gonna let you go-oh-oh
Oh oh oh
I'm never gonna let you go-oh-oh
I'm never gonna gonna let you go
I'm never gonna gonna let you go
I'm never gonna let you go
You Haunt Me – Sir Sly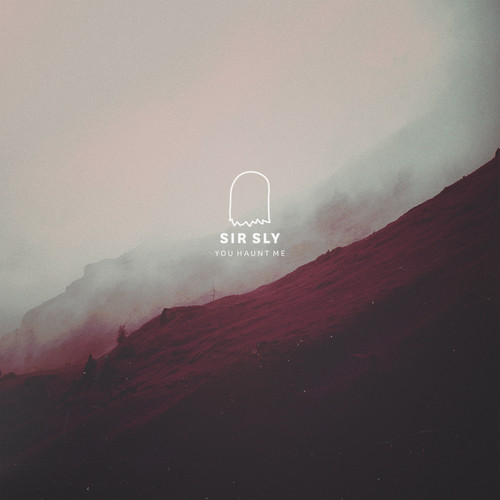 Download You Haunt Me – Sir Sly on iTunes 
Learn more about Sir Sly online at sir-sly.com