After years of releasing singles, Nick Leng puts out his debut album 'LEMONS,' and Atwood Magazine spoke to him on its inception and the story behind it.
— —
Nick Leng has never shied away from letting his emotions be seen. The South African born, Los Angeles-based artist has a penchant of letting his full-self escape through his melodies, every note containing a small piece of a story he wishes to share. For the past few years, these stories have been laid in a singular fashion, growing audiences' anticipation for when the anthology would release. That time is now, and Leng did not disappoint.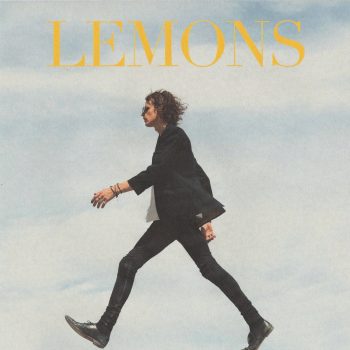 LEMONS, the much-awaited debut album, is an album with layer upon layer of soundscapes, all of varying styles that coalesce into a phenomenal body of songs. Typically known for his electronics and keyboard, Leng makes it apparent why he's revered for it on the opening track "Music to Clean the House to."
Soft with its opening, the song opens with piano chords that quickly turn into bustling electronics and punchy drums kicks. He then slows it back down, the piano coming back into focus to join the drums, glittery synths, and dulcet vocals from Leng. Phase 2 of the song starts rowdy as well, then a warbled presence appears, giving it a floaty feeling to easily sink into.
With "LEMONS," a sway-like quality surrounds the song in its entirety. The snaps in the foreground are a simple addition but a hypnotic one nonetheless, captivating listeners and enticing them to join in. Then it turns into a full dance, the whirring notes turning into a frenzy as the melody wraps itself around the ears. The electronic and piano perform together excellently, making for a danceable yet sincere song.
Leng then flexes his classical piano skills, to which he studied in college for as well, with "Lonely Shade of Blue." A song of immeasurable tenderness, this piano ballad aches with heart. Every word sung is filled with emotion, and it only builds as he continues playing. At its end, an onrush of string instrumentation transports the song into a celestial dreamscape, only then to return to Leng and his piano, softly bringing listeners back down.
"Walking Home to You" sees a tonal shift, employing acoustic guitar to add a new type of spice into the album's recipe. It's an anthem to walk tall to; its vibrancy a perfect reason to strut and fret across stages, dance floors, or maybe just one's own living room. "Plastic Moon," however, is a direction for Leng wholly unique to this song.
Featuring the vocals and talent of Chester Watson, Leng grabs his unique blend of electronic soundscapes and adds a hip-hop spin to it. Watson's flows on the song are sleek and stylish, add that to the cosmic soundscape Leng has enclosing it and the listener is left with one of the most polished and slick songs on the album.
The closing song "In A Book (Back to Me)" gives off the impression of a quiet finish. Muted instruments and whispered incantations from Leng provide an airy close, one to easily drift to. Its hushed presentation then erupts into a roar, a lasting exclamation point on the album that sees Leng ending with a bang.
Through emotional turmoil and impressive musicality, Nick Leng has created an arresting listening experience with LEMONS, something 2020 desperately needs.
Throughout the album's creation, it saw many ideas tossed on, and Atwood Magazine spoke to Leng on how it all went down.
Listen: 'LEMONS' – Nick Leng
A CONVERSATION WITH NICK LENG
Atwood Magazine: After so many years, it's here! Your debut is now out, so how does it feel to finally have it officially released?
Nick Leng: It feels very, very weird… But at the same time fulfilling! During the process, I felt like this day would never come but here we are!
One of the most striking aspects of the album to me is the varied soundscapes that are employed. There's the big one with "Lonely Shade of Blue" but then there's the fantastic "Walking Home to You." How did you approach the album as a whole? What sounds did you want to explore with it?
Nick Leng: Thank you! Soundscapes, textures, and creating a whole universe for the listener, and myself, to swim in is one of my favorite things to do while creating music. I wanted this record to feel organic, but at the same time layered and have an electronic character as well.
There are so many layers and tracks in "Walking Home to You" but even there are little things happening way, way in the background of "Lonely Shade of Blue" that adds some sonic depth. There are actually two pianos layered on top of each other in that song.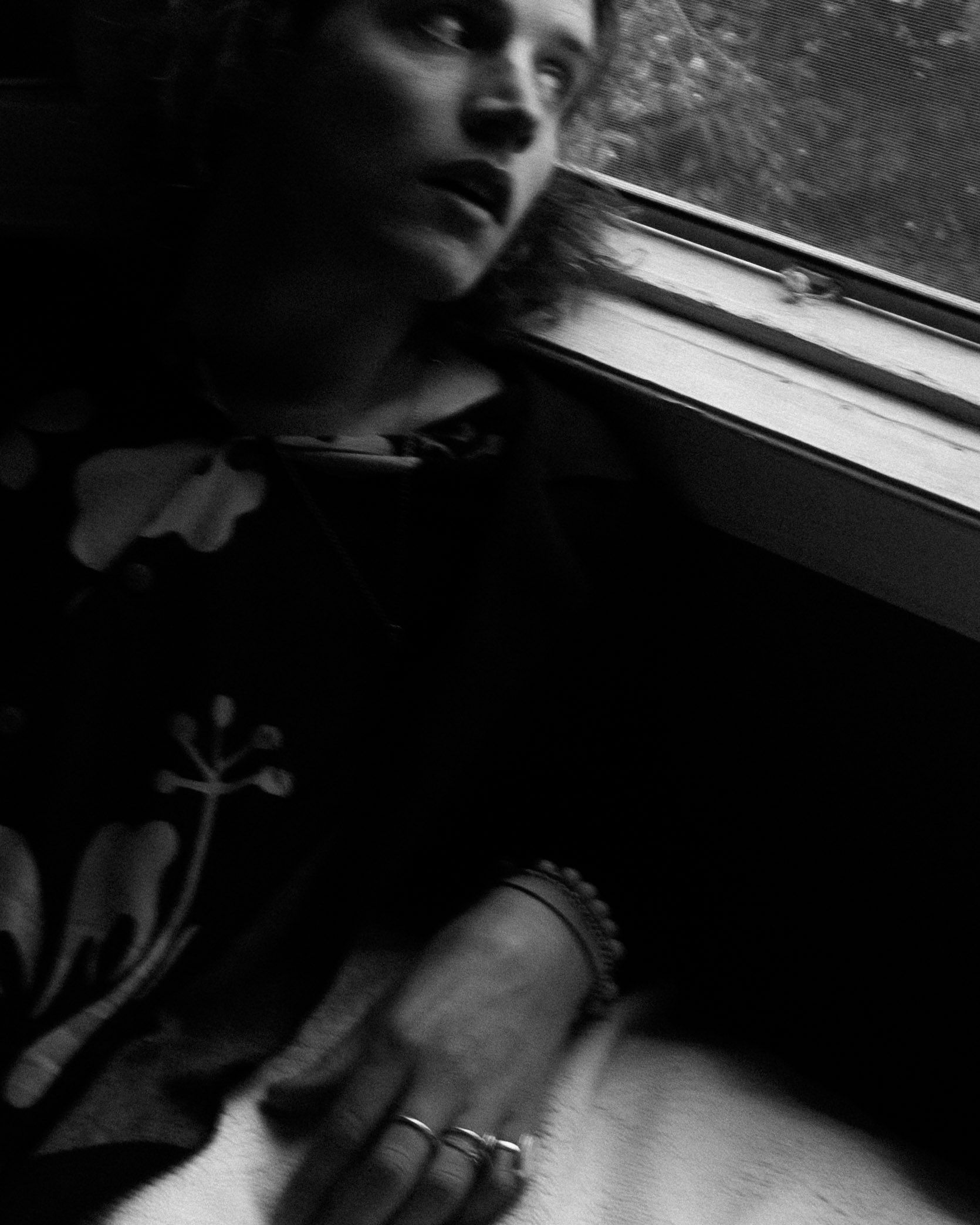 As for the name LEMONS, what made you decide to go with that for the title, and how do you feel the track of the same name showcases your vision?
Nick Leng: I called it LEMONS because of what the word feels like to me. It feels warm and yellow, and like a hug. Sometimes a word starts feeling like a song to me and can give it some character and texture even if it might not be directly correlated.
Typically, the first track on an album allows for a peek into what's to come. With that in mind, what made "Music to Clean the House to" the one to start with?
Nick Leng: To me, that song is the "step into my universe song." It's the most fingerprint-me on the album and felt fitting to have first. I think it set the tone for what was to follow. We worked on the ordering of the songs for a long time but what didn't change was that "Music to Clean the House to" would be first.
You've stated before you've been trying to influence yourself musically, but to with music, rather art, colors, and pictures. During this time, how much of that art influenced and made its way into the album?
Nick Leng: So much did, but very indirectly. I spent a lot of time drawing, collecting new pieces and trinkets, doing oil pastels, and playing a lot with visual art. I really believe that all art is parallel and I could, in a way, work on the album and records while doing some type of visual art.
 Sometimes it'd feel draining to just sit at my computer so I'd lie on the roof draw something in the spirit of the song that working on and it would help me get into the right headspace.
Watch: "Music to Clean the House to" – Nick Leng
You've described yourself as an emotional person, able to put yourself in others' shoes, and I think it shows in your music. Has there ever been a moment where when making music the emotions ran too high, where there was a piece of music that was too emotional to put out there?
Nick Leng: I don't think so. If anything I get more excited the more vulnerable and emotional the piece is. Sometimes the battle becomes, "am I ready to talk about that side of myself, or that certain chapter." But ultimately I always conclude it's better, more healing, and more rewarding to get everything out there.
Staying on the subject of emotion, when listening to your music, it feels apparent that you have an appreciation of incorporating every emotion and thought that goes into life experiences. Is that something you think about when making music?
Nick Leng: To me music feels like language, with the notes and sounds being adjectives and adverbs. I think in this album I loved adding all types of adjectives to explain what I was trying to go for and express. As well as voicing a chord and adding variation to tell a bit more of a story.
The song "Lie Like Them" caught me off guard with how catchy it is. It quickly became one of my favorites. What's the story behind this song, and what was the process like for making it?
Nick Leng: The song is about someone changing and hanging with a crowd that didn't feel like them. It was a riff that me and Mike Del Rio, a good friend and collaborator on this album, started at my home studio. I chopped up some guitar jam he did and pitched the audio to the melody.
 I remember us saying "we don't know what this is yet," so the song was left for a while. As time passed, and life happened, a song came about for it. It took a while to get all the lyrics right and had a lot of different versions of the production.
There were a couple of songs on the record that I had a really hard time finishing and getting right. I'm really happy I pushed through with this one and put a bow on it. It's also ridiculously fun to play live.
Watch: "Plastic Moon" – Nick Leng
I think the Chester Watson feature on "Plastic Moon" is stellar, and it possesses a quality to it that also makes it sonically standout. What inspired the direction for it, and what made you decide that Chester Watson was the one to join in on it?
Nick Leng: Thank you! it's actually one of my favorite songs on the album. That was a color that I really felt I needed to put on the album. It started out with a long jam on my electric piano, then manipulating the audio. I think I was listened to a lot of Thom York at the time and was so inspired by his grooves.
I had this image in my head of these wolves in a desert and their relationship with the moon. I had been a fan of Chester Watson for some years. I absolutely loved his lyrics and his flow and when the track was finished I wanted him and only him on it. I felt like it could be the perfect fit and, months later, the stars aligned and he came over and we cut it and it was finished the next day.
Things in the world might be bleak right now, but what excites you most about the future of your career? Any directions, or new territories, you are looking forward to exploring?
Nick Leng: I'm so excited to share this new music I'm working on currently! Definitely some new directions and territories. I think every day I'm getting more clarity on what I want to say, both sonically and lyrically. I'm itching to release a piano ep actually. Hoping to carve out some time to focus on that soon. I feel like that's the truest place for me. My core.
— —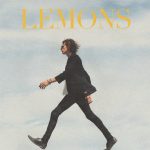 ? © Joel Bear
:: Stream Nick Leng ::
---